Embarking on the journey to "sell credit card processing" opens a treasure chest of potential revenue streams for modern enterprises. In today's digital age, the magnetic pull of seamless, cashless transactions becomes almost irresistible for customers and businesses alike. But, delving deeper, what intricacies lie beneath the surface of offering these indispensable services? 
How can an establishment effectively market and sell them to an eager audience? For those with a burning curiosity about this rapidly expanding industry and a hunger to harness its profit-boosting power, this guide promises to illuminate the path ahead.
Understanding Credit Card Processing Services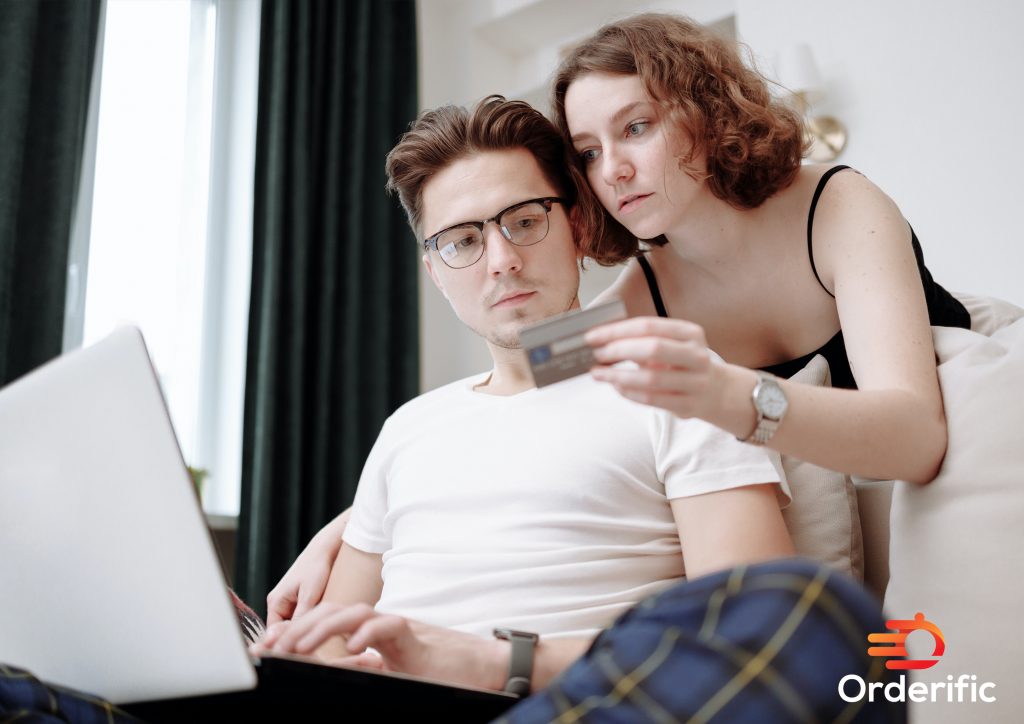 Stepping into a store, spotting a desired gadget, and being able to secure it without the hassle of counting bills or waiting for change has become the norm. That's the convenience credit card processing services bring to the table. This pivotal service empowers businesses to efficiently accommodate card payments, translating a customer's credit line into instant financial exchanges.
Yet, this instantaneous process is just the tip of the iceberg. Beneath the visible interaction lies a sophisticated dance of technology and finance. Merchant services, intricate credit card networks, and diligent banking systems work collaboratively, orchestrating each transaction to guarantee it's not only swift but also fortified with the highest security standards.
Types of Credit Card Processing Services
Navigating the landscape of Credit Card Processing Services can be intricate, but it's crucial for understanding how businesses harness the power of cashless transactions in today's digital age. From traditional setups to tech-savvy solutions, each method offers its unique advantages tailored for diverse business needs.
Traditional Merchant Accounts:
Delving into the foundation of card processing, traditional merchant accounts stand at the forefront. These accounts bridge businesses with credit card processing companies, providing a platform to seamlessly accept both credit and debit card transactions. It's a collaborative agreement, ensuring that every swipe, insert, or tap gets authenticated and processed smoothly.
Payment Gateways:
Transitioning to the digital realm, e-commerce businesses rely on payment gateways. Acting as middlemen, these gateways securely funnel the credit card details from the online checkout page to the processing entity, ensuring that e-shoppers can enjoy hassle-free and secure purchases from the comfort of their homes.
Mobile Payment Processing:
As businesses evolve, so do their operational territories. From pop-up shops to food trucks, many enterprises aren't tethered to one location. Mobile payment processing solutions cater to this mobility. Equipping smartphones or tablets with specialized apps or hardware, they transform them into portable payment terminals. This flexibility ensures that wherever the business goes, seamless transactions follow.
Point-of-Sale (POS) Systems:
Beyond just processing payments, Point-of-Sale systems are the multitaskers of the retail world. These sophisticated systems merge payment processing with other essential business operations. From tracking inventory and monitoring sales trends to maintaining customer databases, they offer a comprehensive toolkit, streamlining day-to-day store management while ensuring customers can effortlessly make their purchases.
Choosing the Right Credit Card Processing Service
In the ever-evolving landscape of commerce, selecting the ideal credit card processing service is pivotal for a business's financial well-being. Making this choice isn't solely about facilitating transactions; it's about aligning the service with the unique dynamics of the business. Factors such as the scale of operations, anticipated sales volume, and the nature of transactions – be they online or in a brick-and-mortar setting – play influential roles.
Furthermore, businesses must be savvy when scrutinizing processing fees, ensuring they get value for their money. Equally vital is to navigate the nuances of contract terms, avoiding hidden pitfalls or undesired lock-ins. Lastly, opting for a provider renowned for responsive and effective customer service can make the journey smoother, bolstering trust and reliability in the long run.
Selling Credit Card Processing Services
Embarking on the journey to "sell credit card processing services" isn't just about offering a tool; it's about providing a solution integral to the modern-day commerce ecosystem. As businesses evolve, so do their payment acceptance needs. Being at the forefront of this revolution requires strategy, understanding, and genuine engagement.
Identifying Potential Customers:
The contemporary market is rife with enterprises ready to embrace card payments. That charming coffee shop on the corner, the online bookstore everyone raves about, or the local artisan selling crafts – they're all ripe for the picking. Recognizing these opportunities is the first step to broadening one's client base.
Developing a Sales Strategy:
Successful selling transcends mere persuasion. It's about understanding the unique pain points of each business and presenting the processing service as a tailor-made solution. Dive into their operations, discern their needs, and demonstrate how the service can propel them towards heightened efficiency and profit.
Overcoming Common Objections:
Hesitations are par for the course. Some potential clients may balk at the perceived complexities, the cost implications, or voice concerns about security. Navigating these objections necessitates a blend of data-driven facts, relatable examples, and concrete solutions. Show them the bigger picture – the long-term benefits that overshadow initial hiccups or reservations.
Closing the Deal:
This final leap hinges on trust and clarity. Propose tangible experiences like demos or short-term trials, letting businesses witness the service's efficacy firsthand. Share success stories, testimonials, or case studies to bolster credibility. Above all, maintain absolute transparency in all dealings, ensuring that terms, conditions, and promises resonate with authenticity.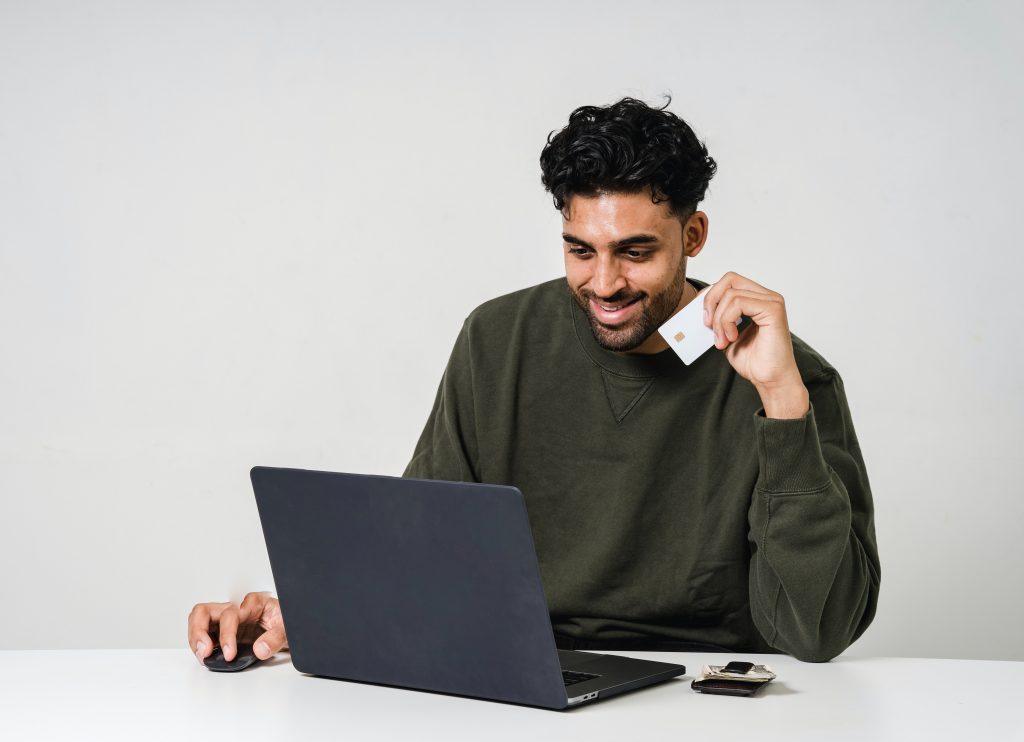 Maximizing Profits with Credit Card Processing Services
In today's fast-paced commerce landscape, integrating and promoting credit card processing services can be a game-changer. It's not merely about adding another income channel; it's a comprehensive strategy for business growth. Such services cater to the evolving preferences of consumers, promoting ease of transaction and versatility in payment options.
When customers find the payment process seamless and convenient, they are more likely to return, cementing loyalty. Moreover, by embracing these services, businesses position themselves as modern and customer-centric, further enhancing their market appeal and, in turn, amplifying profitability.
Conclusion
Navigating the intricate maze of credit card processing can initially appear overwhelming, but the potential benefits are profound. In an era where digital transactions are rapidly becoming the norm, businesses are more inclined than ever to embrace the convenience and security of card payments. As this demand surges, those adept at offering streamlined and secure processing services stand at the threshold of immense opportunities. By proactively positioning oneself in this burgeoning domain, not only can one tap into a vast market but also unlock doors to sustained profitability and business expansion.
In case you want more content like this, visit Orderific right now!
FAQs
What exactly is credit card processing, and why is it important for businesses to have this service?
Credit card processing is the behind-the-scenes mechanism allowing businesses to accept credit and debit card transactions, either in person, online, or on-the-go.
How do I choose the right credit card processing provider for my business?
Choosing the right credit card processing provider is akin to selecting the perfect pair of shoes; it needs to fit your business's specific needs and style.
What are the common objections or concerns that potential customers may have about credit card processing, and how can I overcome them?
Clear explanations, transparency, and perhaps a breakdown of how costs compare to benefits. Emphasizing robust security protocols can put minds at ease.
What types of businesses would benefit the most from credit card processing services?
From boutique shops and restaurants to freelancers and large corporations, accepting card payments can open doors to wider customer bases and increased sales.
Are there any risks or downsides to selling credit card processing services?
Risks might include fierce competition, rapidly changing technology, or evolving regulations. Merchants may also be wary of hidden fees or long-term contracts.