Seoul Taco is not just a restaurant; it's a revolutionary food concept that has transformed the American culinary landscape. By masterfully combining the vibrant, aromatic flavors of South Korea with the robust and spicy essence of Mexican cuisine, it has created a symphony of tastes that dance on the palate. 
The essence of two rich culinary heritages is beautifully intertwined, making every bite a journey through centuries of tradition. For diners, each meal at Seoul Taco transcends beyond just food. It offers a delightful fusion adventure that celebrates the best of both worlds in the most delicious way possible.
How Seoul Taco Became the Ultimate Korean-Mexican Fusion Destination
Emerging from the vision of the passionate David Choi, Seoul Taco embarked on its culinary journey on the wheels of a modest food truck. Choi's unique approach to infusing his Korean heritage with the universally loved concept of tacos quickly became a gastronomic sensation. As word spread, the footfalls increased, and the truck became a recognizable entity in the food circuit.
Fueled by a blend of nostalgia for home-cooked Korean meals and a contemporary zest for Mexican street food, Choi's creation resonated with many. What started as a small venture, driven by passion and innovation, soon evolved. Today, Seoul Taco stands as a testament to the magic that happens when two diverse culinary worlds collide. It turns a simple idea into a must-visit dining destination.
From Tacos to Kimchi Fries: Must-Try Menu Items at Seoul Taco
Dive deep into a culinary journey that amalgamates the fiery zest of South Korea with the rustic charm of Mexico. Each dish at Seoul Taco is meticulously crafted, aiming to be a feast for the senses. From fusion tacos to the seductive lure of desserts, every bite promises an unforgettable gastronomic tale.
Tacos with a Twist:
Bulgogi beef, spicy pork, or tofu – whichever you pick, you're in for a treat. A corn tortilla cradling these fillings, garnished with crisp lettuce, melting cheese, creamy sour cream, and the house-special Seoul sauce. Each mouthful is a fusion of Korean essence encased in the familiar embrace of a classic Mexican taco.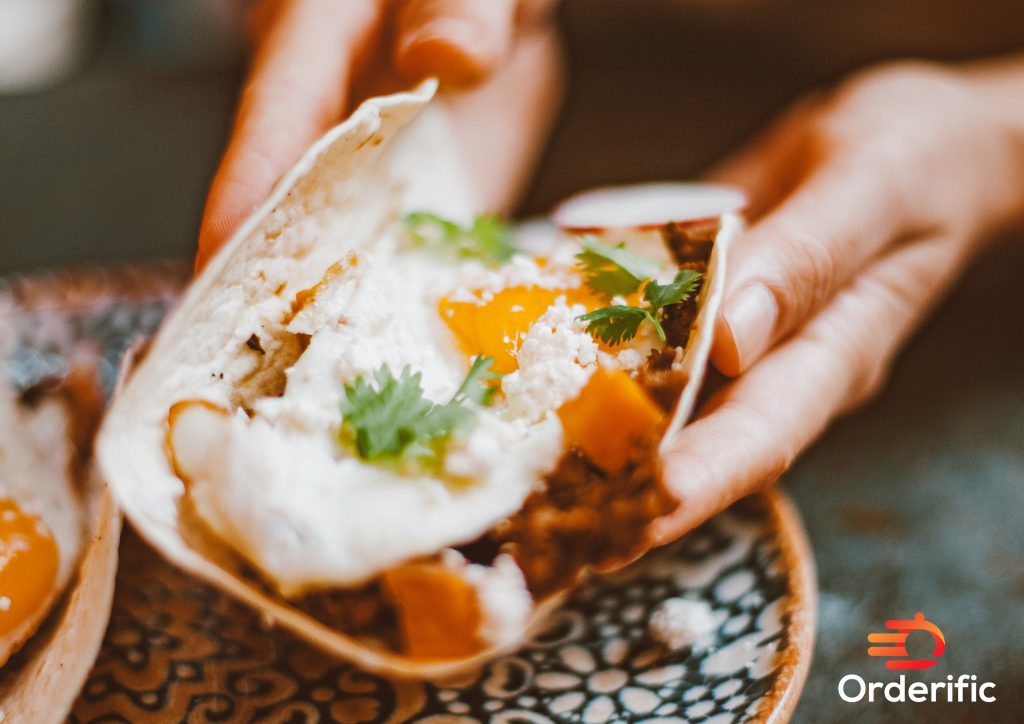 Kimchi Fries Done Right:
Step aside, regular fries! Seoul Taco's Kimchi Fries are a game changer. Perfectly fried till they're crispy, then lavishly topped with creamy queso blanco, tangy kimchi, refreshing green onion, aromatic sesame seeds, and a dollop of spicy mayo. Each bite is a delightful explosion of flavors.
Bold and Flavorful:
Enter the realm of the Spicy Pork Belly Bowl. Luscious, tender pork belly resting on perfectly cooked rice, coupled with a vibrant ensemble of fresh veggies and tangy kimchi slaw, all drizzled with the signature Seoul sauce. It's a bowl brimming with flavors, capturing the very essence of Korean-Mexican fusion.
Vegetarian Options:
Who said you need meat to enjoy the best of fusion cuisine? The tofu tacos, with their perfect seasoning and texture, make a strong case for vegetarian excellence. Meanwhile, the gogi bowls, packed with veggies and flavors, promise a satisfying meal without any meat.
Sweet Treats:
Round off your meal with a sweet touch. The churros, crispy on the outside and soft on the inside, come sprinkled with a generous dose of cinnamon and sugar, offering a delightful end to a flavorful journey.
Sides That Steal the Show:
At Seoul Taco, sides aren't just accompaniments; they're scene-stealers. From the gooey, melty goodness of quesadillas, filled to the brim with your choice of protein, to the loaded nachos that promise a crunch and flavor in every bite – these sides might just be the stars of your meal.
Drinks to Complement Your Meal:
To complement the symphony of flavors in your dishes, Seoul Taco offers a range of beverages. Whether you're in the mood for a crisp craft beer or you lean more towards handcrafted cocktails, they've got you covered. Each drink is curated to enhance the fusion dining experience.
Behind the Scenes: A Look at Innovative Fusion Cooking Techniques
Diving into the kitchen of Seoul Taco is like stepping into a world where culinary traditions collide and meld beautifully. Armed with authentic ingredients like aromatic sesame oil, tangy kimchi, and succulent bulgogi beef, the seasoned chefs masterfully employ time-honored Korean cooking techniques.
But the innovation doesn't stop there. As the flavors begin to dance and meld, they infuse Mexican elements. They introduce the robustness of tortillas and the crunch of nachos. The end result is a harmonious fusion, where every bite encapsulates a rich tapestry of cultures, traditions, and passion for food.
Customer Reviews: What People are Saying About Seoul Taco Korean-Mexican Fusion Cuisine
The buzz around Seoul Taco isn't just about its innovative menu; it's the chorus of satisfied diners that truly testifies to its excellence. Visitors consistently extol the culinary wonders of the flavorful tacos that pack a punch, the delectable sides that complement the main dishes, and the array of refreshing drinks that perfectly round off a meal.
Beyond the food, many highlight the restaurant's vibrant ambiance, a testament to its lively spirit. Compliments also flow in for the efficient, friendly service and the pocket-friendly pricing. For many, Seoul Taco isn't just another restaurant; it's an experience, making it a top recommendation in the realm of fusion cuisine.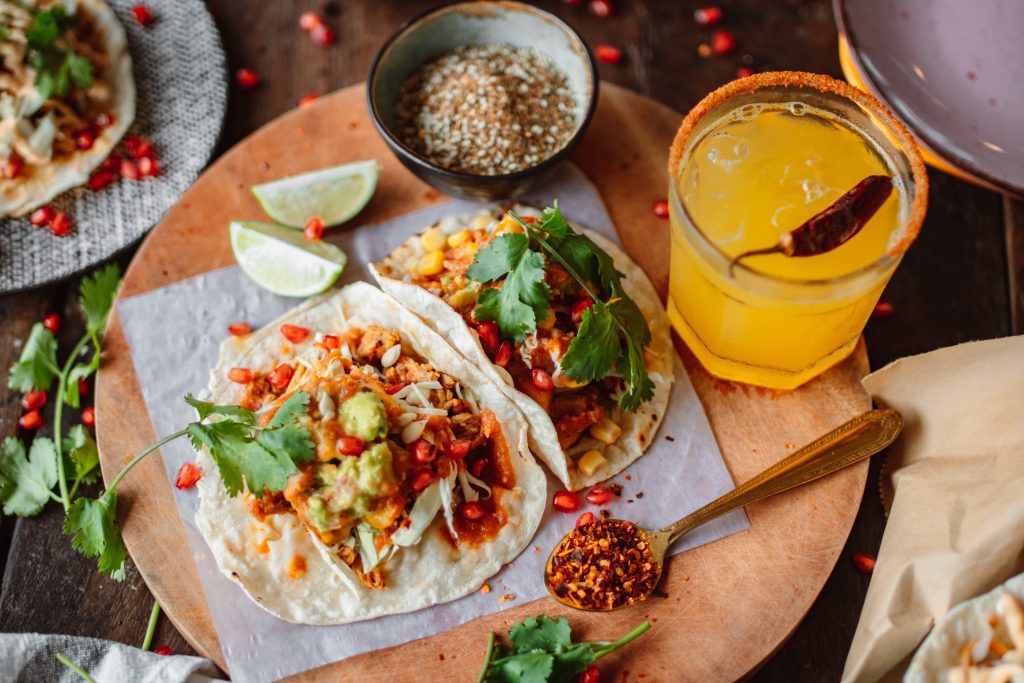 Conclusion
Seoul Taco stands as more than just a dining establishment; it epitomizes the harmonious melding of two rich culinary traditions. Nestled at the crossroads of Korean zest and Mexican warmth, it offers an intriguing dance of flavors, tantalizing the taste buds in every bite.
For those yearning for a dining escapade that marries the comfort of the familiar with the thrill of the unknown, this Korean-Mexican fusion hotspot beckons with promise. It's not just about satiating hunger; it's about embarking on a journey that celebrates the vibrant tapestry of combined cultural gastronomy.
In case you want more content like this, visit Orderific right now!
FAQs
What is Korean-Mexican fusion cuisine?
It's a blend of Korean and Mexican culinary traditions, resulting in dishes like kimchi tacos or bulgogi nachos.
How did the idea for Seoul Taco come about?
Inspired by his South Korean roots and love for tacos, owner David Choi started Seoul Taco as a food truck, which later expanded into a restaurant.
What are some of the most popular menu items at Seoul Taco?
The Korean-Mexican fusion tacos, kimchi fries, and spicy pork belly bowls are among the favorites.
Are there vegetarian or vegan options available at Seoul Taco?
Yes, Seoul Taco offers several meat-free dishes, including tofu tacos, so there are both vegetarian and vegan options to choose from.
Does Seoul Taco offer catering services for events?
Yes, Seoul Taco provides catering services, ensuring guests savor their delightful fusion dishes during special occasions.