Are you looking to make a career switch to the restaurant industry? Are you in need of some tips or inspiration to differentiate your resume from the sea of applicants that consistently apply for server positions? Look no further! With thorough preparation and research, you can create an outstanding server resume that will help nab that coveted job role. In this blog post, we'll provide server resume examples and tips.
Read on to learn more about crafting the perfect restaurant industry-focused document.
Introduction to Restaurant Server Resumes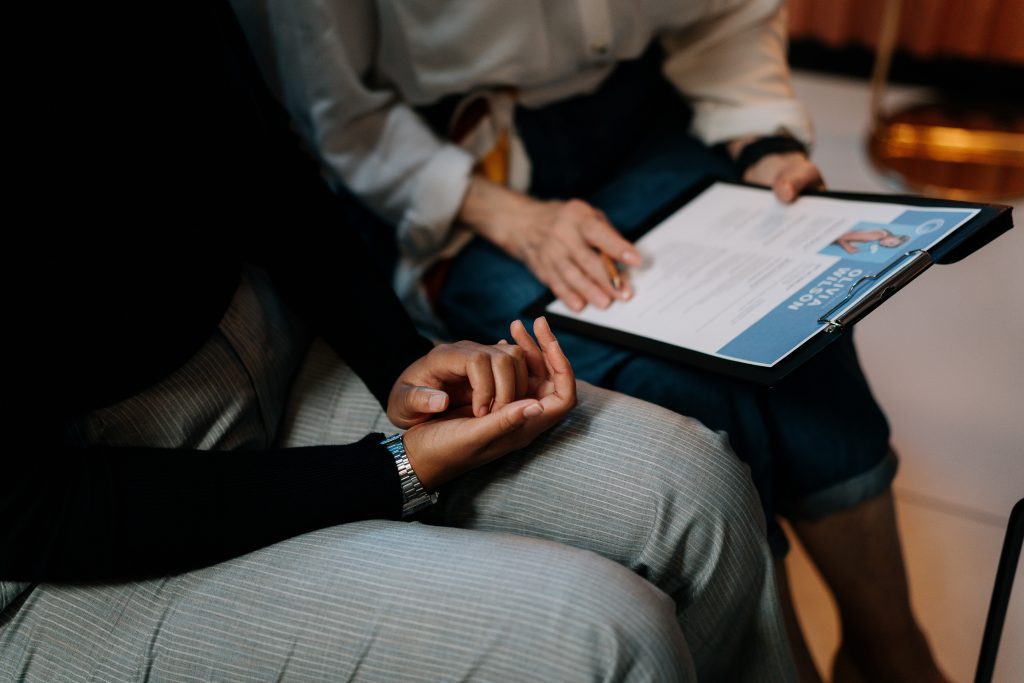 When pursuing a restaurant server role, your resume serves as your initial opportunity to impress prospective employers. This crucial document should not only exhibit your competencies and background but also underscore your dedication to delivering exceptional customer service. By meticulously constructing your resume, you can distinguish yourself from other candidates and elevate your prospects of securing the position.
From detailing pertinent employment history to incorporating applicable certifications and training, there are several vital components to consider while composing your restaurant server resume. Thus, prepare to refine your resume, positioning yourself for success in attaining your coveted position within the restaurant industry!
Crafting Your Server Resume
Choosing the Right Format
When vying for a coveted role in the restaurant industry, your resume serves as your prime tool for making a lasting impression. A key decision lies in selecting the right format that effectively showcases your strengths and experiences. Here are three formats to consider:
Chronological Resume: Highlights your work history in reverse chronological order, spotlighting your job trajectory.
Functional Resume: Showcases your skills and qualifications, making it suitable for career changers or those with employment gaps.
Combination Resume: Blends skills and work history, offering a balanced view of your capabilities and experience.
By aligning your chosen format with your background, you'll captivate potential employers and position yourself as a standout contender for your desired position.
Writing a Strong Server Resume Objective or Summary
Crafting a compelling resume is pivotal in securing a restaurant server position. Among the pivotal components, a well-constructed objective or summary statement holds immense potential to set you apart. This concise segment provides employers with a glimpse into your qualifications and experience, leaving a lasting impact. Tailoring this statement to the specific job you're pursuing can accentuate your relevant skills and attributes, effectively grabbing the employer's attention. By presenting a clear and engaging objective or summary, you lay the groundwork for a robust first impression, significantly elevating your prospects of clinching an interview. Thus, investing effort in this section can decisively distinguish you from the competition.
Key Points:
Targeted Overview: Tailor your objective or summary to the job description, ensuring alignment with the employer's expectations and showcasing your suitability for the role.
Showcase Qualifications: Highlight your pertinent qualifications, experience, and skills, succinctly conveying your value proposition to potential employers.
Differentiation: Craft a statement that not only encapsulates your strengths but also underscores what makes you unique among other applicants, making it more likely to resonate with hiring managers.
Highlighting Your Skills and Qualifications as a Server
Crafting a standout resume as a restaurant server requires strategic emphasis on your capabilities and credentials. To truly shine, focus on the following elements:
Key Points:
Customer-Centric Excellence: Showcase your adeptness in customer service, underscoring your ability to create memorable dining experiences.
Precision in the Details: Highlight your keen attention to detail, demonstrating your commitment to accuracy in orders, table settings, and guest preferences.
Flawless Multitasking: Illustrate your proficiency in managing a high-paced environment, revealing your capacity to juggle multiple tasks seamlessly.
Remember, your resume serves as the initial step in grabbing the employer's attention and securing an interview. Utilize dynamic action verbs to vividly convey your skills and experiences, encapsulating what you can bring to their team.
Server Resume Examples and Templates
Entry-Level Server Resume Example
"`
[Your Name]
[Address, City, State, ZIP Code]
[Phone Number]
[Email Address]
Objective:
Enthusiastic and customer-focused individual seeking an entry-level server position to utilize strong communication skills and provide excellent dining experiences.
Education:
– High School Diploma [Year]
– Relevant Courses in Customer Service and Hospitality
Skills:
– Strong interpersonal and communication skills
– Basic knowledge of food and beverage service
– Ability to work in a fast-paced environment
– Attention to detail and accuracy
– Excellent teamwork and cooperation
Experience:
Customer Service Intern | XYZ Retail Store, [City, State] | [Dates]
– Assisted customers in finding products and provided product information
– Handled cash transactions and operated the cash register
– Maintained a clean and organized store environment
Volunteer Server | Community Event, [City, State] | [Dates]
– Served food and beverages to event attendees
– Managed customer requests and ensured their satisfaction
– Helped with event setup and cleanup
References:
Available upon request
"`
Experienced Server Resume Example
"`
[Your Name]
[Address, City, State, ZIP Code]
[Phone Number]
[Email Address]
Objective:
Dedicated and experienced server with a proven track record of delivering exceptional customer service and maintaining a positive dining experience. Seeking a server position to utilize my skills and contribute to a thriving restaurant team.
Experience:
Server | ABC Restaurant, [City, State] | [Dates]
– Greeted and seated customers, provided menus, and took orders
– Demonstrated in-depth knowledge of menu items, specials, and wine pairings
– Managed a section of tables, ensuring timely service and order accuracy
– Collaborated with kitchen staff to ensure orders were prepared correctly
– Handled customer orders, inquiries, concerns, and special requests professionally
– Processed payments accurately and efficiently
Assistant Server | DEF Bistro, [City, State] | [Dates]
– Assisted senior servers in setting up tables and preparing dining areas
– Delivered food and beverages to tables and assisted with clearing dishes
– Maintained a clean and organized work environment
– Provided exceptional customer service, ensuring a memorable dining experience
Skills:
– Excellent knowledge of food and beverage service procedures
– Strong communication and interpersonal skills
– Ability to handle high-pressure situations and busy shifts
– Proficient in POS systems and cash handling
– Attention to detail and accuracy
– Teamwork and collaboration
Education:
– Relevant Hospitality Certification [Year]
– Additional Courses in Wine and Food Pairing
References:
Available upon request
"`
Fine Dining Server Resume Example
"`
[Your Name]
[Address, City, State, ZIP Code]
[Phone Number]
[Email Address]
Objective:
Experienced fine dining server with a passion for providing impeccable service in upscale dining establishments. Seeking a fine dining head server job position to deliver an exceptional guest experience through polished service and attention to detail.
Experience:
Fine Dining Server | Elegant Eatery, [City, State] | [Dates]
– Welcomed guests with warmth and professionalism, assisting with coat check
– Presented menus, wine lists, and daily specials, offering detailed explanations
– Guided guests through the dining experience, making recommendations and taking orders
– Ensured flawless table settings and coordinated with kitchen for perfect timing
– Conducted wine service and expertly paired wines with dishes
– Handled guest inquiries, concerns, and dietary restrictions with finesse
Lead Server | Prestige Restaurant Group, [City, State] | [Dates]
– Oversaw a team of servers, delegating tasks and ensuring smooth service
– Collaborated with management to develop training programs for new staff with hiring manager
– Orchestrated private events and large party reservations, ensuring a seamless experience
– Monitored inventory and restocked service areas to maintain efficiency
Skills:
– Exceptional knowledge of fine dining etiquette and service standards
– Proficient in wine pairing and presentation
– Outstanding verbal and nonverbal communication skills
– Strong leadership and team coordination abilities
– Ability to provide personalized and attentive service
– Calm under pressure and adaptable to various situations
Education:
– Hospitality Management Degree [Year]
– Certified Sommelier [Year]
References:
Available upon request
"`
Bartender Server Resume Example
"`
[Your Name]
[Address, City, State, ZIP Code]
[Phone Number]
[Email Address]
Objective:
Experienced bartender server with a knack for crafting creative cocktails and providing exceptional service. Seeking a position that combines bartending skills with serving expertise to contribute to a dynamic hospitality team.
Experience:
Bartender Server | Mixology Lounge, [City, State] | [Dates]
– Crafted a diverse range of cocktails with precision and creativity
– Interacted with guests, recommending drinks and customizing based on preferences
– Managed the bar area, including stocking and organizing inventory
– Collaborated with servers and kitchen staff to ensure smooth service
– Processed cash and credit card transactions accurately
Lead Bartender | Cheers & Co., [City, State] | [Dates]
– Trained new bartenders in drink preparation, service standards, and POS systems
– Created and updated cocktail menus, incorporating seasonal ingredients
– Managed bar schedule and inventory orders to maintain stock levels
– Handled customer complaints and concerns with professionalism and resolution
Skills:
– Extensive knowledge of cocktails, spirits, and mixology techniques
– Strong customer service and communication skills
– Ability to multitask and handle high-volume periods
– Proficient in POS systems and cash handling
– Attention to detail in drink presentation and garnishes
– Teamwork and collaboration in a fast-paced environment
Certifications:
– Bartending Certification [Year]
– Responsible Beverage Service (RBS) Certification [Year]
References:
Available upon request
"`
Remember, tailoring your resume to the specific job you're applying for can greatly enhance your chances of getting noticed. Highlight the skills, experiences, and accomplishments that align with the job description and the restaurant's style and atmosphere.
Tips for Making Your Server Resume Stand Out
Tailoring Your Server Resume to the Job Posting
Crafting an impeccable resume holds the key to unlocking your aspirations as a restaurant server. Tailoring your application to the specific job posting is a pivotal step that can't be overlooked. Here are some insights to guide you in this endeavor:
Strategic Alignment: Align your resume with the job requirements, ensuring that your skills and experience resonate with the listed qualifications.
Showcase Relevance: Highlight your qualities that directly match the job description, showcasing your suitability for the role.
Demonstrate Dedication: Tailoring your resume reflects your earnestness for the position, displaying your commitment to understanding the employer's needs.
By meticulously personalizing your restaurant server resume, you not only underscore your earnestness but also amplify your potential for making a lasting impression on hiring managers. This investment can substantially boost your odds of clinching an interview and turning your dream job into a reality.
Using Action Verbs and Quantifiable Achievements in Your Server Resume
Crafting an impactful restaurant server resume involves translating your real-world skills into compelling text. To stand out, employ action verbs and quantifiable accomplishments that vividly depict your abilities and achievements. Here's how:
Unveil Your Skills on Paper
Dynamic Description: Transform mundane tasks into engaging narratives using action verbs. This injects energy into your resume, showcasing your enthusiasm for your role. Instead of saying "Took orders from customers," say "Captivated diners by adeptly taking orders and providing personalized menu insights."
Quantifiable Triumphs: Back up your claims with measurable achievements. Highlight instances where your efforts led to tangible outcomes, such as increased sales, improved customer satisfaction, or efficient table turnover. Rather than stating "Provided excellent customer service," show "Boosted customer satisfaction by 25% through attentive service and addressing customer needs promptly."
Painting a Picture: Offer concrete examples to make your impact tangible. Describe how you delivered exceptional service, managed busy shifts, and contributed to the restaurant's success. Instead of a generic "Managed busy shifts," say "Efficiently managed high-volume shifts, orchestrating service for up to 60 patrons simultaneously while maintaining exceptional quality standards."
By employing these strategies, your resume becomes a canvas to exhibit your prowess as a restaurant server and demonstrate your potential value to prospective employers.
Incorporating Your Personality and Customer Service Skills in Your Server Resume
When crafting your restaurant server resume, it's not only essential to list your experiences and qualifications but also to infuse it with your unique personality and exceptional customer service skills. Demonstrating your ability to connect with guests and create memorable dining experiences can set you apart from other candidates. Here are three key points to consider when incorporating your personality and customer service skills into your resume:
Engaging Language: Use vivid and engaging language in your resume to reflect your enthusiasm for providing top-notch service. Choose words that convey your passion for creating a welcoming atmosphere and ensuring guest satisfaction.
Showcase Soft Skills: Highlight soft skills such as active listening, empathy, and adaptability. These traits are crucial for understanding and meeting guest needs, especially in a dynamic restaurant environment.
Quantify Accomplishments: Provide specific examples of instances where your customer service skills made a positive impact. Whether it's handling a challenging customer situation with grace or receiving commendations from patrons, quantifiable achievements provide credibility to your claims.
Remember, a restaurant server's role extends beyond taking orders and delivering food. Your resume should reflect your ability to make genuine connections, anticipate customer preferences, and elevate the dining experience through your personality and exceptional customer service skills.
Additional Resources for Crafting a Resume
Crafting a standout restaurant server resume requires careful attention to detail and the incorporation of various elements. To further aid you in creating an impressive resume, here are some additional resources:
Online Resume Builder: Utilize online platforms like Canva, Zety, or ResumeGenius to access customizable resume template tailored specifically for restaurant server positions. These tools simplify the formatting process and offer design options to make your resume sample visually appealing.
Resume Writing Guides: Websites like The Balance Careers, Indeed, and LiveCareer provide comprehensive guides on writing effective resumes. They offer insights into content organization, skill emphasis, and industry-specific tips for restaurant server resumes.
Resume Examples: Browse websites such as Resume.io, MyPerfectResume, and Novorésumé for sample restaurant server resumes. Analyze these examples to gain inspiration for structuring your resume format, choosing effective wording, and showcasing relevant skills.
Industry-Specific Blogs and Forums: Participate in forums like Reddit's r/Serverlife subreddit or industry-specific blogs to connect with other servers and gain insights into what employers look for in server resumes. You might find valuable advice and relevant experience to enhance your professional resume.
LinkedIn Profiles: Explore the profiles of experienced restaurant servers on LinkedIn. Analyze their professional summary, professional experience, and endorsements to understand how they effectively highlight their skills and personality.
Career Coaching Services: If you're looking for personalized guidance, consider hiring a career coach specializing in the hospitality industry. They can provide tailored advice and help you create a resume that effectively showcases your skills and personality.
Remember, the goal of your restaurant server resume is to present your qualifications, personality, and customer service skills in a compelling manner. These resources can serve as valuable tools to refine your resume and increase your chances of landing your desired server position.
Conclusion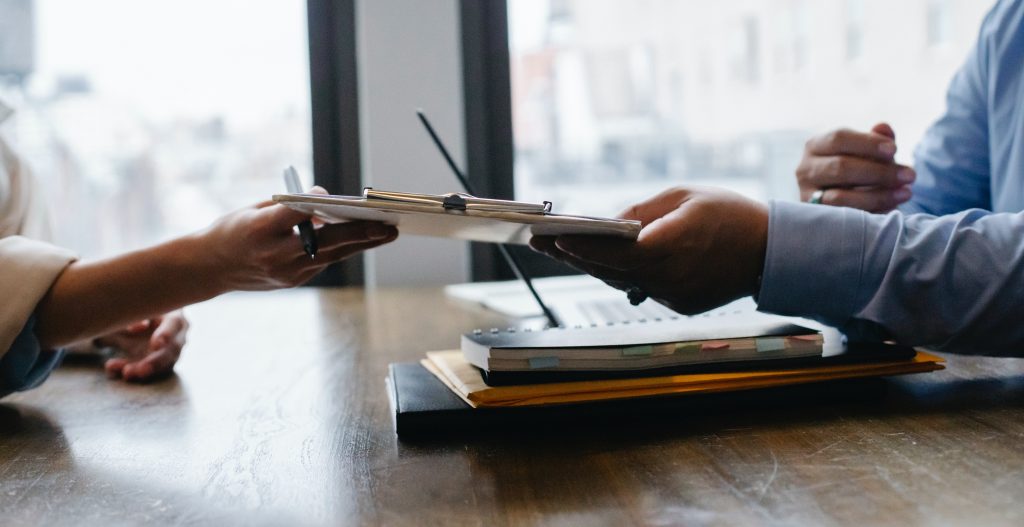 In conclusion, landing your dream job as a restaurant server starts with crafting a compelling resume. By aligning your resume with the job description, incorporating action-oriented language and quantifiable achievements, and showcasing your unique personality and customer service skills, you can set yourself apart from the competition. Don't forget to leverage the resources provided to enhance the quality and effectiveness of your resume. Interested in more insights? Don't hesitate to explore more of our Orderific blogs for a wealth of informative content on the hospitality industry and related articles.
FAQs
Q. How long should a server resume be?
Ans. A server resume should ideally be one to two pages long, concise yet comprehensive.
Q. What format should I use for my server resume?
Ans. Use a reverse-chronological format for your server resume as it presents your recent and most relevant experiences first.
Q. How do I highlight my skills and experience as a server?
Ans. Highlight your skill and work experience as a server through bullet points under each job in your 'Experience' section and in your 'Skills' section.
Q. What are some common mistakes to avoid in server resumes?
Ans. Common mistakes to avoid in server resumes include vague language, irrelevant information, and lack of specific examples.
Q.How can I make my server resume stand out?
Ans. To make your server resume stand out, tailor it to the job description, use quantifiable achievements, and incorporate relevant keywords.
Q. What are some tips for writing a strong server resume objective or summary?
Ans. For a strong server resume objective or summary, be concise, tailor it to the specific job, include your experience level, primary skills, and career goals.