In the bustling world of bars, shift management can often resemble a complex dance. Imagine the scene: lively music throbbing, patrons laughing, glass clinking – all intertwined with the ceaseless rhythm of shift work. Beneath this tapestry of sounds, bar managers juggle employee shifts, painstakingly crafting schedules that consider staff preferences and peak service times. But what if there was a way to simplify this intricate process? Enter employee rostering software, an elegant solution for efficient shift planning. This software streamlines scheduling, transforming it from a labor-intensive chore to a seamless management part. As you delve deeper into this article, you will discover how this shift management software can make the night shift a breeze, effectively handling time tracking and boosting overall productivity. So, grab a seat, and let's explore the role of this game-changing tool for effective shift management.
What Is Shift Management?
Shift management, at its core, is a dynamic ballet of time and people. It's the intricate art of aligning employee schedules with business needs. Picture this: a well-executed shift plan is like a perfectly tuned orchestra, where every employee is an instrumentalist playing their part to create a harmonious melody. Yet, it's about more than just filling slots in a timetable.
Shift management involves considering the complexities of 'night shift' and 'shift work.' It's about understanding your staff's 'employee preferences' and balancing their needs with the rhythm of the business. Transitioning smoothly from the daytime bustle to the unique demands of the night shift, managers need to juggle 'shift scheduling deftly.'
Effective shift management should feel like a well-choreographed dance, from ensuring seamless service during peak hours to providing breaks at just the right moments. It's a dance that requires careful 'shift planning,' with the manager as the choreographer, mastering the timing, the sequence, and the flow.
And just when you think you've got the hang of it, things change. Employee availability shifts, customer footfall fluctuates, and suddenly, the dance of shift management becomes a thrilling, ever-evolving challenge. That's where 'shift management software' steps in, offering a lifeline in the ever-changing tide of shift work. Simple yet powerful, it's the secret ingredient to effective shift management.
What Are the Benefits of Effective Shift Management?
The intoxicating scent of success fills the air as bar managers unlock the power of effective shift management. Imagine the scene: employees buzzing with positivity, shifts flowing smoothly like a well-mixed cocktail, and the business thriving amidst the clamor of nightlife. This is the daily reality in bars where effective shift management holds sway.
Shift Management Reduces Labor Costs
Labor costs can be a significant portion of a bar's operational budget. Efficient shift management, backed by robust scheduling software, brings relief. It's like a bartender crafting the perfect cocktail, blending staff availability and business needs in a harmonious balance. This blend reduces overstaffing and limits overtime, trimming labor costs seamlessly.
Imagine this scenario. The bar is packed, laughter echoing through the room, glasses clinking in a rhythmic symphony. In the midst of this, the manager is calm. Why? They've mastered shift planning. This mastery, fueled by dedicated shift planning software, ensures that every change has the correct number of workers. Not too many to inflate costs, not too few to affect service quality. It's a balance that's crucial for financial health.
Further, effective shift management reduces the need for last-minute scrambles. No more frantic calls to cover a night shift or fill in for a sudden absence. Employee scheduling software nips this chaos in the bud. It's like a steady hand pouring a well-measured serving, consistently hitting the mark. With it, shift replacements are smooth, quick, and efficient.
Lastly, consider the impact of accurate time tracking. Much like the precise tick-tock of a clock, it's crucial for calculating labor costs. With reliable shift management software, every minute of an employee's shift is recorded precisely. It's as reliable as a bartender's pour, ensuring you only pay for the hours worked.
In essence, effective shift management is the secret ingredient in the cocktail of success, reducing labor costs and ensuring a thriving bar.
Shift Management Creates a More Transparent Workplace
Transparency in the workplace is akin to a clear glass of the finest whiskey. It's clean, refreshing, and appreciated by everyone involved. In this setting, effective shift management is the bartender, skillfully mixing elements to produce transparency.
Firstly, consider the role of shift planning software. Like a reliable bartender, it serves up information accurately and timely. It's a platform where employee preferences, shift schedules, and timetables become visible to all staff members. It's as refreshing as an ice-cold beer on a sweltering summer day.
An employee, for example, easily views their shift schedule. They can anticipate their night shift and plan accordingly. It's as comforting as knowing your favorite bar stool is reserved for you every Friday night. Suddenly, an element of predictability coats the rhythm of shift work, making it less daunting.
Moreover, shift management software opens up channels for communication. Managers and employees converse more freely, like old friends catching up over drinks. This ease of communication helps clear any misunderstandings about shift scheduling faster than a spilled drink gets wiped off the counter. 
Lastly, transparency instills a sense of fairness. Every employee, like every patron in a bar, wants to feel valued. When shift planning visibly respects employee preferences, workers feel acknowledged and motivated. It's as satisfying as watching a bartender expertly prepare your favorite cocktail.
Effective shift management fosters transparency, creating a happier, more efficient workplace. It's the perfect toast to a successful bar.
Shift Management Results in Better Employee Performance
Much like a seasoned mixologist, effective shift management has a transformative effect on employee performance. Envision it as a perfectly composed drink, blending elements of organization, communication, and respect into a recipe for success. With the aid of shift planning software, schedules become predictable and understandable, much like a cocktail menu detailing the ingredients and flavors.
Imagine the satisfaction of an employee understanding their shift schedule well in advance. It's akin to savoring the first sip of a perfectly mixed drink, the anticipation making the experience even more rewarding. This sense of certainty, a respite from the unpredictability of shift work, results in increased job satisfaction.
The melody of well-managed shifts flows melodiously, encouraging synchronicity among shift workers. Like patrons swaying to a well-curated playlist, employees find their rhythm and morale boosted. In this harmonious environment, every team member performs their role with unerring precision, whether on the night shift or daytime.
Furthermore, the respect for 'employee preferences' in shift scheduling fosters a sense of value. It's as warming as the inviting glow of a bustling bar on a cold night, a testament to the establishment's regard for its staff. This recognition fuels motivation, driving employees to raise their performance bar.
Finally, every minute of work is acknowledged with accurate 'time tracking' made possible by shift management software. It's as precise as a bartender's count while pouring a shot, ensuring fairness and promoting diligence.
Effective shift management, powered by robust software, shapes a high-performing team like a well-tuned band playing to a packed bar. It's a performance that drives the success of any bustling establishment.
Shift Management Gives Employees a Morale Boost
Imagine this: a bustling bar brimming with life. The clinking of glasses punctuated the murmur of chatter and laughter. Bartenders flit about, their movements a well-rehearsed dance. Amidst this hive of activity, a crucial cog turns silently: shift management. Now, imagine the impact of effective shift management on the morale of those hardworking employees.
It's like a perfectly poured pint, refreshing and revitalizing. A well-planned schedule meets employee preferences head-on. It's a satisfying gulp of recognition, a nod to their needs. Suddenly, the rhythm of shift work becomes more predictable and less daunting. The night shift no longer seems like an uphill battle but rather a unique role in the symphony of the bar.
Every shift is a new performance, yet the script isn't surprising. Thanks to the shift planning software, it's familiar and digestible. It's the comforting routine amidst the unpredictability of the bar scene: no sudden changes, no last-minute scrambles, just a steady flow of well-orchestrated shifts.
In this harmonious environment, staff members feel valued. Their morale gets a much-needed boost. Much like the patrons, they also experience the joy of being part of the vibrant bar scene. Their roles are acknowledged and appreciated during the peak rush or the tranquil night shift.
So there you have it. Effective shift management is about more than just smooth operations. It's about the people, their experiences, their satisfaction. It's about creating a work environment that feels as good as a well-deserved drink after a long day. And with that, the beat goes on, from one successful shift to the next.
Shift Management Best Practices
Step into shift management best practices, where order meets innovation. Imagine a bar, alive with the hum of conversation and the clink of glasses. Here, each shift flows like a well-crafted cocktail, smooth and harmonious. This results from effective shift planning, where managers, much like maestros, orchestrate the rhythm of work.
The first step is understanding employee availability. This process, akin to a bartender understanding his patrons' preferences, sets the tone for a balanced schedule. Next comes the software, the secret ingredient to this mix. It simplifies the process, much like a skilled mixologist effortlessly crafting a drink.
Recognizing peak hours is another crucial aspect. It's as vital as knowing when the bar will be busiest, ensuring the right staff are on hand. Equally important is the ease of shift swaps. This flexibility, like the versatility of a good bartender, adds a dash of employee satisfaction to our cocktail.
Finally, communication ties it all together. Like the camaraderie at a bar, clear dialogue helps keep everyone on the same page. The result? A thriving bar, a content team, and shift management that is as delightful as a well-mixed cocktail.
Use Scheduling Software
Imagine this: a bar buzzing with activity yet running as smoothly as a perfectly poured draft beer. This heavenly scenario is no magic trick but results from effective 'scheduling software.' Picture your favorite bartender, always welcoming and never flustered. Imagine a tool that brings that same efficiency and calm to 'shift management.' That's what scheduling software does.
Stepping in as a virtual assistant, this software deftly manages 'shift schedules,' ensuring an optimum staff presence at all times. It's like a seasoned mixologist knowing exactly when to shake or stir. The software keeps track of 'employee preferences,' adding a personalized touch to shift allocation. It's akin to your favorite cocktail, crafted just as you like.
Moreover, the software ensures 'time tracking' with astounding accuracy. Every minute of work is logged, like a bartender tracking each drop of top-shelf liquor. With such precision, labor costs are kept in check, as reliable as the steady rhythm of a classic jazz tune.
In essence, scheduling software is the unseen hero of effective shift management, creating a symphony of efficiency in the lively world of bars. It's the perfect, reliable partner, like your go-to drink after a long day.
Give Your Team Autonomy
In the bustling world of bars, employee autonomy stands as the golden liqueur in the cocktail of successful shift management. Picture a vibrant and energized team where decision-making is not just a manager's privilege but a shared responsibility. The atmosphere sparkles with a newfound sense of ownership, invigorating as the pop of a champagne cork.
Employees, once spectators, now actively participate in shift planning. Like expert mixologists, they blend their availability and preferences to create the perfect scheduling mix. The result? A work environment more harmonious than a symphony of clinking glasses, each note resonating with employee satisfaction.
Imagine the gratifying sense of control as employees swap shifts effortlessly, their autonomy respected. It's an empowering cocktail, warming as a sip of aged whiskey and just as smooth. Much like a well-stocked bar, this respect for independence fosters diverse thought and action.
Entrusting your team with autonomy is a toast to their capabilities and commitment. It's a strategy as effective as the finest brew, blending trust, respect, and freedom to serve a successful bar. So here's to autonomy, the secret ingredient to a thriving, harmonious bar staffed with motivated employees.
Plan for the Unexpected
In the lively symphony of a bustling bar, unexpected occurrences are like the occasional off-note. However, unlike a skilled bartender, effective shift management plans for these anticipate a surprise rush. Just as he reaches for an extra bottle, keeping the service rhythm undisturbed, robust scheduling software adjusts to sudden changes.
An unexpected absence, like a missing ingredient in a cocktail, can disrupt the harmony. Yet, with swift shift replacements, the rhythm is quickly restored. It's as seamless as a professional mixologist substituting one spirit for another, the taste remaining exceptional. Consider the relief of having a backup, ready to step in, a reassurance as comforting as a warm pub on a chilly evening.
Moreover, software that allows for easy shift swaps accommodates unforeseen personal emergencies. It's as flexible as a bartender improvising a new cocktail when the bar runs out of a patron's favorite spirit. This adaptability, much like ice adjusting to the shape of the glass, ensures the consistency of service.
Ultimately, planning for the unexpected ensures the smooth running of a bar. That extra dash of bitters enhances the cocktail of successful shift management. Through this lens, the unexpected no longer becomes a challenge but an opportunity to showcase resilience and adaptability.
Make Communication Easy
In the lively ensemble of bar management, communication plays the role of the perfect harmony. Picture a bar buzzing with conversations, laughter, and clinks of glasses. Yet, amidst this cacophony, there exists a separate dialogue. It's the dialogue between managers and employees, as clear and crisp as the pop of a champagne bottle being opened.
Imagine a world where shift management becomes a two-way street. It's akin to a bartender listening to a patron's cocktail preference, understanding it, and crafting the perfect drink. The shift planning software plays the role of this attentive bartender, enabling seamless conversations. It's like enjoying a favorite beverage tailored to your liking.
Furthermore, this ease of communication ensures the right information reaches the right person. It's like a well-mixed cocktail, where the balance of ingredients creates a symphony of flavors. Misunderstandings about shifts are cleared faster, much like a spilled drink is swiftly wiped off the counter.
Ultimately, accessible communication in shift management is as comforting as the warm glow of your favorite bar. It fosters a sense of belonging, a connection that enhances the work atmosphere. It's the perfect garnish to the cocktail of effective shift management, making it taste just right.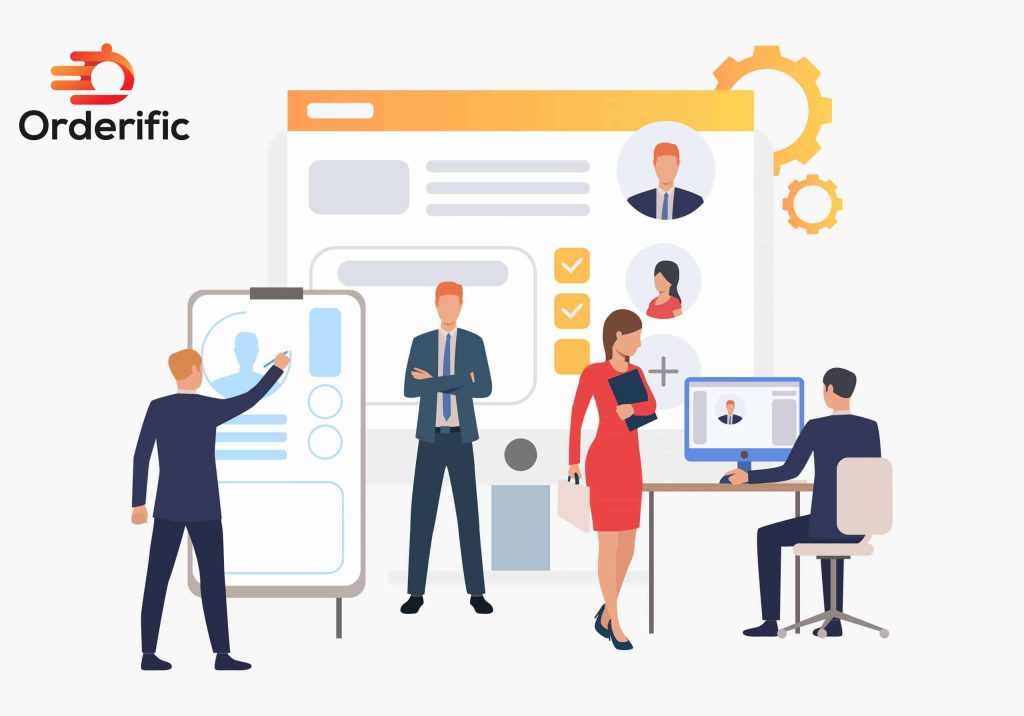 4 Tips to Improve Shift Management
Imagine the perfect symphony of a bustling bar, each element harmoniously contributing to an enchanting performance: the clinking glasses, the loud laughter, the steady rhythm of bartenders at work. This lively rhythm, seemingly effortless, is the result of effective shift management. The secret recipe? Four simple steps that set the stage for improved shift management, transforming chaos into a symphony.
Talk to Your Team
Just as a bartender attentively listens to a customer's drink order, effective shift management begins with open communication with your team. Imagine the rich symphony of voices as employees express their preferences and availability. Each suggestion is a valuable ingredient, enhancing the taste of the shift-scheduling cocktail.
Consider the ease of conversation, as smooth and flowing as the perfect pour. Managers embrace feedback, cherishing it as warmly as customers savor their favorite drinks. This dialogue, filled with diverse perspectives, adds depth and richness to shift planning.
Moreover, communication fosters a sense of belonging. It's as comforting as the familiar hum of a lively bar. Employees feel valued, and their thoughts acknowledged, much like patrons enjoying a well-crafted cocktail. This recognition, akin to a bartender's nod, fuels employee satisfaction.
Additionally, clear communication reduces misunderstandings. It's as satisfying as a perfectly mixed drink with no unwanted surprises. Every shift detail is clarified, ensuring no hasty last-minute changes. It's as seamless as a bartender expertly preparing a complicated cocktail.
Talking to your team is the first step towards harmonious shift management. It's as vital as the first sip of a refreshing drink, setting the tone for the rest of the experience. So, here's to open communication, the secret ingredient in the cocktail of effective shift management.
Share, Share, Share
In the bustling symphony of a bar, 'sharing' resonates as a keynote. Picture an environment where information flows as freely as the finest ale. Just as patrons bond over shared stories and laughter, the software enables a similar camaraderie in shift management.
The essence here is openness. Imagine the sense of clarity, crystalline as a perfectly chilled martini glass. Schedules are shared promptly, giving everyone ample time to plan. This timeliness, akin to a bartender's swift service, soothes any anxiety about unexpected changes.
Now, consider the convenience. The schedule, accessible as a well-placed bar stool, is always at hand. It's as if your favorite cocktail, tailor-made to your preferences, is just a reach away. Much like a smooth pour, this ease enhances shift management's rhythm.
Moreover, sharing ensures everyone is on the same page. It's as harmonious as the clink of glasses in a toast. This unity, as comforting as the warm glow of a bar, fosters a sense of belonging. The result? A content team is brimming with satisfaction, much like patrons savoring their favorite drinks.
Finally, imagine the precision. Each shift detail is communicated with the accuracy of a well-measured drink. There are no surprise ingredients, just a well-balanced cocktail of information.
In conclusion, 'sharing' is the garnish to the cocktail of effective shift management. It's the characteristic buzz of a bar, the warmth of shared stories mirrored in workplace communication. So, raise a glass to share the secret ingredient of a well-managed bar.
Encourage Accountability
Accountability in a bar is like the rhythmic beat that drives a catchy tune—essential for harmony. Picture your team, each member accepting their role, much like an ingredient in a cocktail. The result? A performance is as impeccable as a well-mixed drink.
Embrace the notion of accountability. Think of it as the bartender's steady hand, expertly pouring a measured shot. It lends precision to shift management, ensuring each task is completed meticulously. Feel that satisfaction akin to savoring a perfect cocktail.
Envision a world where each team member fulfills their responsibilities. It's as smooth as the flow of a perfectly crafted beer. It's a rhythm that ensures consistency, much like a bartender's steady pour. Bask in the ease of operations, as seamless as a well-run bar.
Moreover, accountability fosters a reliable work environment. Picture your team as dependable as the regular patrons at a bar. This trustworthiness, warm as the glow in a cozy pub, strengthens team bonds. It's a comforting thought.
Finally, shift management accountability is like a good drink's lingering taste. It leaves a mark, inspiring others to follow suit. A domino effect, if you will, spreads responsibility like the joyous cheers at a bar.
In essence, encouraging accountability is like the perfect garnish on the cocktail of effective shift management. A fundamental note in our bar symphony is as enriching as the hum of a happy crowd. Cheers to accountability, our secret ingredient to a well-managed bar!
Use a Shift Scheduling App
In the vibrant symphony that shapes a bustling bar, a shift scheduling app plays the role of the skilled conductor. Picture the transition as effortless as a bartender pouring a frothy beer. Schedules, once a jumble of notes, are now a harmonized melody. It's as refreshing as a chilled cocktail on a warm summer's day.
Enter the realm of digitized shift planning. As accessible as your favorite bar, it's always just a tap away. The app, mirroring a bar's friendly ambiance, welcomes you with a user-friendly interface. Each feature is carefully designed, akin to a cocktail garnished to perfection.
The app embraces the diversity of your team's availability, much like a well-stocked bar brimming with various spirits. It's a digital mixologist, blending preferences and needs to craft the perfect schedule. Imagine the sense of order it brings, soothing as the soft murmur of a cozy pub.
Beyond accessibility, the app offers a seamless connection. The app facilitates smooth dialogue, like an experienced bartender acknowledging a regular customer. Shift updates flow as freely as conversations in a lively bar, ensuring everyone's in the loop.
Lastly, the shift scheduling app cultivates a sense of empowerment. It's like the gratifying clink of a well-earned drink, a toast to the autonomy it affords. As employees take control of their schedules, the work environment sparkles with a newfound sense of ownership.
In essence, a shift scheduling app is the secret ingredient to the cocktail of effective shift management. Cheers to technology, the maestro conducting the harmonious symphony of a bustling bar.
Conclusion
In wrapping up, effective shift management, akin to a perfectly mixed cocktail, creates a harmonious rhythm in bars. It transforms the bustling symphony into a captivating performance, weaving in dialogue, sharing, accountability, and technology. Orderific, a maestro in this symphony, mirrors a bar's charm, offering a seamless, digital solution to employee rostering. It's as refreshing as a chilled drink on a summer's day, boosting revenue while trimming operational costs. Imagine the ease it brings, as freeing as the lively hum of your favorite bar. For a taste of this refreshing experience, why not indulge in a FREE DEMO of Orderific today? With Orderific, shift management becomes as effortless as enjoying a perfectly crafted cocktail. Here's to making life easier for bar owners and customers alike. Cheers!
FAQs
What challenges do businesses face when managing employee shifts and schedules?
Businesses often need help with last-minute changes, employee availability, time tracking, miscommunication, and maintaining fairness in shift allocation.
How can technology assist in effective shift management in a dynamic work environment?
Technology assists by providing real-time scheduling, facilitating communication, tracking time, and ensuring fairness in shift distribution.
What strategies can businesses employ to ensure fair and efficient shift allocation?
Businesses can use rostering software for fair shift allocation, consider employee preferences, and maintain open communication.
How does shift management impact employee morale and productivity?
Effective shift management improves employee morale by ensuring fairness, improving communication, and promoting work-life balance, thereby boosting productivity.