In today's digital age, the face of retail has witnessed significant shifts. As brick-and-mortar stores intertwine with online platforms, understanding the intricacies of modern shopper behavior has become more complex than ever. Among these myriad pieces, ShopSM tracking stands out prominently. It's not just another tool; it's an essential compass guiding retailers through the maze of consumer behavior.
Think of it as assembling a vast jigsaw puzzle where each piece signifies a distinct consumer trait or preference. By harnessing its insights, businesses can tailor their strategies more effectively, ensuring not just customer satisfaction but also bolstered bottom lines.
What is ShopSM Tracking?
Definition of ShopSM Tracking
ShopSM Tracking stands at the forefront of the retail analytics revolution, offering a sophisticated lens into customer behavior. Essentially, it serves as a digital bridge connecting retailers to their customers' preferences and habits. 
Whether you're navigating the bustling world of e-commerce or managing a traditional brick-and-mortar storefront, this tool grants invaluable insights, empowering businesses to adapt, evolve, and thrive in an ever-changing market.
How Does ShopSM Tracking Work?
ShopSM Tracking functions by harnessing advanced technology to monitor and record a range of visitor interactions. Within an online context, this might entail tracking the duration a customer spends on certain product pages, which items they add to wish lists, or patterns in search behaviors.
In a physical store, advanced versions might leverage sensors or smart technology to monitor foot traffic, dwell times in specific sections, or even the popularity of in-store promotions. The data gathered isn't just quantitative; it's deeply insightful, painting a picture of customer preferences, habits, and potential purchasing trajectories.
Benefits of ShopSM Tracking
Personalized Customer Experience: Armed with the granular data from ShopSM Tracking, retailers can tailor the shopping journey to individual tastes. This might translate to curated product suggestions, targeted email campaigns, or even personalized discounts.
Optimized Inventory Management: Retailers gain a clear overview of which products resonate with their audience and which don't. This knowledge is crucial, enabling businesses to adjust stock levels, reduce overstock scenarios, and streamline supply chain operations.
Enhanced Marketing Strategies: Real-time data ensures that marketing isn't a shot in the dark. Retailers can refine campaigns, channeling resources into strategies that genuinely resonate with their target demographics.
Informed Business Decisions: Beyond marketing, the insights from ShopSM Tracking can influence various facets of a business, from product development to customer service approaches, ensuring decisions are rooted in genuine customer needs and behaviors.
Understanding Shopper Behaviors
Why Understanding Shopper Behaviors is Important
At the core of successful retail lies the nexus between the seller and the buyer. Grasping the intricacies of how customers interact with your business is not just beneficial; it's pivotal.
When retailers delve into the psyche of their shoppers, they can craft experiences tailored to individual preferences, thereby driving customer loyalty, increasing sales, and enhancing overall satisfaction. Simply put, insight into shopper behavior is the compass directing businesses towards sustainable growth in a competitive marketplace.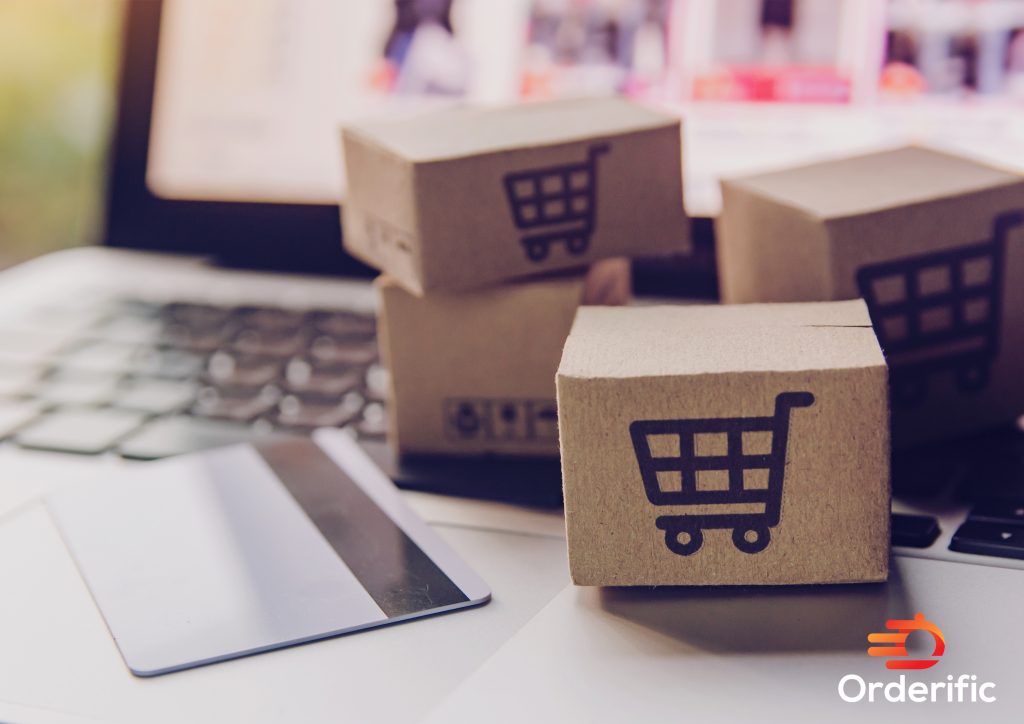 Shopper Behaviors to Monitor
Browsing Patterns: Beyond just the routes they take, what sections of your store or website do visitors linger in? Which areas or products do they bypass? What seems to tackle them the most?
Purchase Habits: Are there seasonal trends in purchasing? Do shoppers favor certain payment methods over others? Do promotions or sales events significantly shift purchasing patterns?
Cart Abandonment: Beyond the basic 'why', are there specific stages in the checkout process where abandonment is more frequent? Could it be tied to shipping costs, account creation, or a lack of payment options?
Feedback and Reviews: What are customers saying about their shopping experience? Are there recurring themes or specific product feedback that can provide insights into their behaviors and preferences?
How ShopSM Tracking Helps Understand Shopper Behaviors
ShopSM tracking isn't just a tool; it's a window into the soul of your customer base. By meticulously charting each step of the shopping process, it offers retailers a panoramic view of customer interactions. This data isn't static; it's a dynamic representation of changing preferences, needs, and behaviors.
By leveraging this information, retailers can proactively adapt their strategies, ensuring that they not only meet but exceed customer expectations at every juncture. Whether it's re-structuring the layout of an online store based on browsing habits or introducing new products in response to observed demands, ShopSM tracking equips businesses with the insights needed to evolve and excel.
Optimizing Retail Strategy with ShopSM Tracking
How ShopSM Tracking Helps Optimize Retail Strategy
In the intricate world of retail, being nimble is essential. ShopSM tracking acts as the pulse monitor, offering insights into customer movements, preferences, and purchase drivers. By mapping out the journey shoppers undertake, retailers can identify strengths to reinforce and weaknesses to address.
Whether it's understanding peak shopping hours, identifying high-performing products, or discerning friction points in the shopping experience, ShopSM tracking equips businesses with a compass, directing them towards informed decision-making.
Best Practices for Using ShopSM Tracking Data
Continuous Monitoring: Like any ecosystem, the retail environment is continuously evolving. Stay ahead of the curve by constantly gauging shopper behaviors, making data-driven adjustments on the fly.
Integrate with Other Data Sources: Maybe your email campaigns, social media insights, or in-store surveys can add layers of depth when combined with ShopSM data. This holistic view can lead to richer insights.
Act on Insights: Gathering data is one part of the equation; the magic lies in its application. Whether it's reshuffling store layouts, tweaking online user interfaces, or launching targeted marketing campaigns, actions stemming from insights can be transformative.
Real-World Examples of Successful Retail Strategies using ShopSM Tracking
An upscale coffee chain, after utilizing ShopSM tracking, noticed a trend where customers frequently paired specific pastries with certain beverages. By promoting these popular pairings at a slightly discounted combo price, they saw a boost in sales and customer satisfaction.
A tech store discerned, via ShopSM tracking, that visitors often browsed accessories after purchasing a major gadget. They optimized their store layout to make accessory sections more accessible and intuitive post a significant purchase, leading to increased add-on sales.
A popular online beauty store observed through ShopSM that customers often read user reviews before purchasing. They then prioritized showcasing top-reviewed products on their homepage, which led to increased trust and conversion rates.
Conclusion
In the ever-shifting sands of the retail domain, having a navigation tool like ShopSM tracking becomes invaluable. This intricate tool acts as a lighthouse, illuminating the intricate patterns and behaviors of customers. By translating these nuanced behaviors into actionable insights, retailers stand empowered.
They are no longer merely reacting to trends but proactively shaping shopper experiences. In this era, where personalization and understanding are key, ShopSM tracking ensures that retailers can curate moments that don't just cater to a customer's present need, but also etch memorable, positive imprints in their minds.
In case you want more content like this, visit Orderific right now!
FAQs
What types of data can be tracked using ShopSM tracking?
From click-through rates on a website to footfalls in a physical store, a wide range of shopper behaviors can be monitored.
Is ShopSM tracking available for all types of retail businesses?
Yes, both brick-and-mortar stores and online platforms can leverage ShopSM tracking.
How often is the ShopSM tracking data updated?
Most systems update in real-time or on a daily basis, ensuring retailers always have access to the most current data.
Can ShopSM tracking be used to track online and offline shopper behaviors?
Absolutely, it's designed to provide a holistic view of shopper behaviors across various platforms.
What are the security measures in place for protecting the data collected by ShopSM tracking?
Most platforms ensure encryption and stringent data protection measures to safeguard customer information.
How does ShopSM tracking ensure compliance with data privacy laws?
Reputable tracking systems always operate within the legal frameworks, ensuring compliance with data protection and privacy laws.