Introduction
When you sit down at a restaurant, be it a cozy spot in New York or a lively eatery at Walt Disney World, the anticipation of a memorable dining experience sets in. Unlike fast food joints or food trucks, a sit-down restaurant invites you to slow down, relax, and savor your meal. Whether it's a piping hot pizza from a casual dining restaurant, a juicy burger, or an exquisite meal from a fine dining restaurant, the quality of food matters. But, there's more to it than just the food. The ambiance, service, and even the dessert menu, boasting everything from ice cream to cookies, all contribute to the experience. So, next time you're in San Diego, dining at the Cheesecake Factory, or in New Orleans enjoying some comfort food at the Outback Steakhouse, pay attention to the details that elevate your dining experience. This combination of factors distinguishes a tremendous sit-down restaurant from a good one.
What Is A Sit Down Restaurant?
A sit-down restaurant, also known as a full-service restaurant, offers a complete dining experience that extends beyond merely serving food. When you visit a sit-down restaurant, such as the magical themed dining spots at Disney World or the rustic, Southern-style eateries in New Orleans, you do more than just eat. You immerse yourself in a culinary journey, where every detail has been carefully curated to offer a memorable experience. Unlike fast food outlets, sit-down restaurants emphasize leisurely dining, encouraging patrons to unwind as they savor their meals. The menu options are typically diverse, ranging from comfort foods like burgers and pizza to gourmet dishes that showcase the chef's culinary prowess. But the experience isn't confined to the plate. The ambiance, punctuated by decor, lighting, and music, the attentive service, and the dessert offerings, which can feature everything from homemade ice cream to decadent cheesecake, all contribute to the overall experience. Thus, a sit-down restaurant offers a comprehensive dining experience, aiming to captivate all your senses and leave you with a memorable gastronomic adventure.
How To Create An Exceptional Dining Experience
Creating an exceptional dining experience in a sit-down restaurant revolves around multiple aspects. The core of it lies in serving delicious, high-quality food that fulfills the gastronomic expectations of the diners. However, it's equally important to create a warm and welcoming ambiance that makes diners feel relaxed and comfortable. Prompt, courteous service is another crucial aspect that can make or break the dining experience. Finally, a diverse and exciting dessert menu, offering delights for every palate, adds the perfect finishing touch to a delightful meal. Remember, it's this holistic approach that sets apart great sit-down restaurants.
How To Create A Great Dining Experience
To craft an outstanding dining experience in a sit-down restaurant, savory, high-quality cuisine is necessary, and the environment and customer service play an equally significant role. Guests should feel welcomed and at ease in a comforting ambiance, and attentive, efficient service can enhance their dining experience. Lastly, a varied dessert menu that caters to various tastes can add an exquisite final touch to their meal. It's this comprehensive approach that truly sets exceptional sit-down restaurants apart.
Ambiance
The ambiance of a restaurant is a key ingredient in creating a memorable dining experience. When walking into a sit-down restaurant, the aesthetics, lighting, decor, and even the music playing in the background all contribute to the overall mood of the place. It's vital for restaurants to create an atmosphere where customers can feel relaxed and comfortable, adding significantly to their dining experience. This ambiance sets the stage for the gastronomic journey that the patrons are about to embark upon, making it an essential aspect of any great sit-down restaurant.
Attentive Service
Attentive service is a cornerstone of any worthwhile dining experience. From the moment guests step into the restaurant, the staff should aim to make them feel appreciated and taken care of. This implies prompt greeting at the door, swift seating arrangements, and knowledgeable recommendations from the menu. The staff should be able to address any concerns or queries with a smile, continuously ensuring that the guests' needs are met throughout their meal. Exceptional service turns a meal into an experience, making the difference between a one-time visit and becoming a repeat customer.
A Streamlined POS System
A streamlined Point of Sale (POS) system is vital for seamless operations in a sit-down restaurant. It not only encompasses transaction processing, but also inventory management, staff scheduling, and customer relationship management. With a well-integrated POS system, restaurants can enhance order accuracy, speed up service, and ultimately better their customer experience. This technological tool, though often overlooked, is indeed a significant contributor to a great dining experience.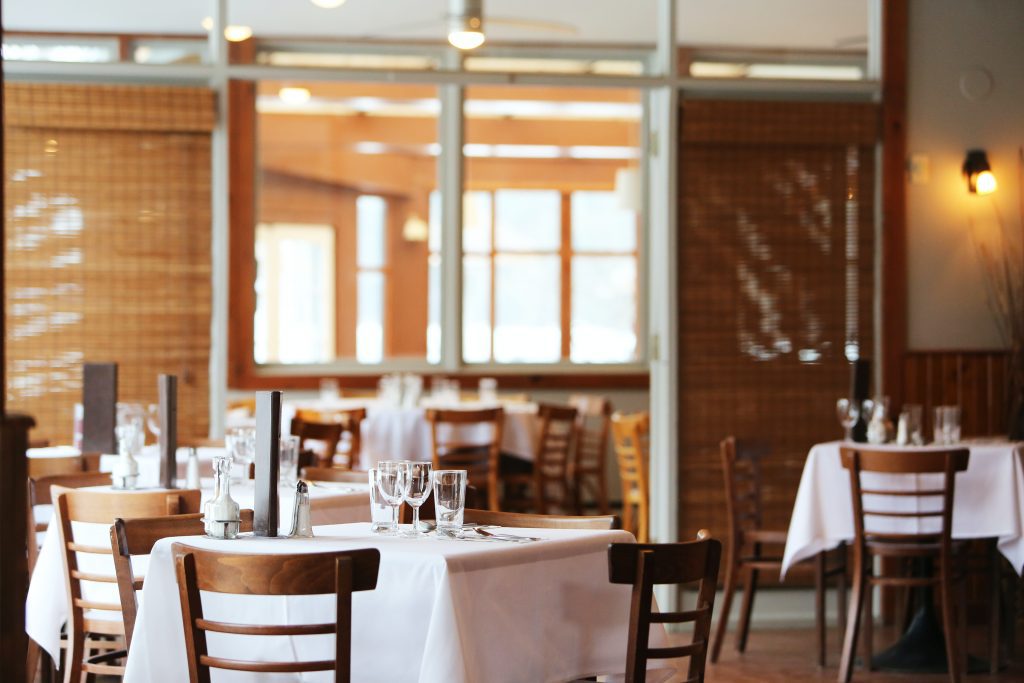 Conclusion
In conclusion, a great sit-down restaurant experience goes beyond just the food. It is a symphony of elements harmoniously interacting to create a memorable dining experience. Whether you're enjoying a meal at Disney World or your favorite local eatery, keep in mind that it's the combination of ambiance, attentive service, delicious cuisine, and a streamlined POS system that truly sets a great sit-down restaurant apart. Every detail, every interaction, contributes to the overall experience, transforming a simple meal into an unforgettable gastronomic journey. So the next time you dine out, take a moment to appreciate these aspects that enhance your dining experience.
Are you a restaurant owner looking to elevate your customer's dining experience? Schedule a demo with Orderific today and see how our integrated POS system can streamline your operations and boost customer satisfaction. Contact us to learn more.
FAQs
How is a sit-down restaurant different from other dining options?
A sit-down restaurant offers a more relaxed dining environment, with table service and a wider variety of menu options than fast food or casual dining establishments.
Do sit-down restaurants require reservations?
While some do, not all sit-down restaurants require reservations.
Can I expect a diverse menu at a sit-down restaurant?
Yes, sit-down restaurants generally offer a diverse range of dishes to cater to different tastes and dietary needs.
What is the usual dining experience like at a sit-down restaurant?
At a sit-down restaurant, you can expect a relaxed atmosphere, attentive service, and a variety of quality food options.