Introduction
In today's digital landscape, the power of social media platforms in promoting businesses cannot be overstated. Social media marketing is critical for juice bars looking to expand their reach and engage customers. With millions of active users on various platforms, juice bars can harness the power of social media advertising to drive brand awareness, attract new customers, and foster loyalty among existing ones. Social networking services offer the ultimate guide for small businesses keen on tapping into the vast user base, particularly in North and South America. This article explores how the effective use of popular social media platforms, content creation, and targeted advertising can help juice bars thrive in the competitive market.
Crafting Irresistible Visuals
A picture is worth a thousand words, and nowhere is this truer than in social media marketing. For juice bars, creating irresistible visuals on social media platforms is key to engaging customers and driving brand awareness. High-quality images and videos of colorful, fresh juices not only appeal to users' senses but also give them a virtual taste of what's in store. These visuals should be shared across multiple platforms for maximum reach.
Instagram users, for instance, tend to respond well to vibrant, well-composed images and Instagram stories. Facebook users, on the other hand, often engage with videos and Facebook ads. Knowing your target audience and tailoring your content accordingly is crucial. It's also beneficial to keep track of trends on each platform. For instance, a video of a popular influencer like Taylor Swift enjoying your green juice could be a hit on TikTok.
Sprout Social and other social media management tools can help juice bars maintain active social media accounts, schedule posts, and monitor engagement. They also provide insights into the best times to post and the type of content that resonates most with your followers.
Marketers should also pay attention to monthly active users on each platform. According to Pew Research, the majority of internet users engage with multiple social media sites. Ensuring your juice bar has a strong presence on each platform can boost your reach and help you connect with a broader customer base.
Strategic Content Marketing
Besides creating compelling visuals, strategic content marketing is a powerful tool for juice bars to engage with the audience. Sharing valuable content, from the health benefits of different fruit juices to behind-the-scenes preparation videos, can help educate customers and pique their interest in your products. Blog posts detailing the freshness and nutritional content of your ingredients can reinforce your brand's commitment to health and quality. User-generated content, such as customer reviews or photos, can also be shared to cultivate a sense of community and authenticity. Social media platforms like Facebook and Instagram are ideal for promoting these types of content and reaching millions of monthly active users. This targeted content not only attracts potential customers but also fosters loyalty among existing ones, nurturing a community of health-conscious individuals who appreciate your juice bar's offerings.
Engaging Customer Interaction
Social media platforms also present a unique opportunity for direct customer engagement. Encouraging customer interaction can help juice bars build a loyal customer base and gain valuable feedback. Responding to comments, liking user posts, and even hosting giveaways or competitions can create a dynamic online community. Instagram polls or Facebook Q&A sessions can be used to engage with the audience, understand their preferences, and gain insights into their health goals. Posting user-generated content or customer testimonials can cultivate authenticity and trust in your brand. Equally important is monitoring and responding to negative feedback or reviews in a professional and timely manner.
This active interaction enhances the overall customer experience, showing your audience that you value their input and are committed to meeting their expectations. The ultimate aim is to create a friendly, welcoming online presence that mirrors the atmosphere of your juice bar, cultivating a vibrant community of loyal, engaged customers.
Running Targeted Ad Campaigns
Running targeted ad campaigns on social media platforms is an effective strategy for juice bars to reach a larger audience and boost visibility. Platforms like Facebook and Instagram offer comprehensive ad targeting options, enabling businesses to reach potential customers based on demographics, interests, and behaviors. For instance, a juice bar could target ads to health-conscious individuals who follow fitness influencers or frequently visit gym and yoga studio pages. Ad campaigns can feature enticing images of your juice offerings, special discounts, or customer testimonials to attract clicks and drive website traffic or in-store visits. Furthermore, these platforms provide detailed analytics, making it possible to measure the effectiveness of your campaigns and adjust strategies as needed. Using these data insights, juice bars can refine their marketing approach, invest in what works, and ultimately, captivate more customers, making them regular patrons.
Leveraging User-Generated Content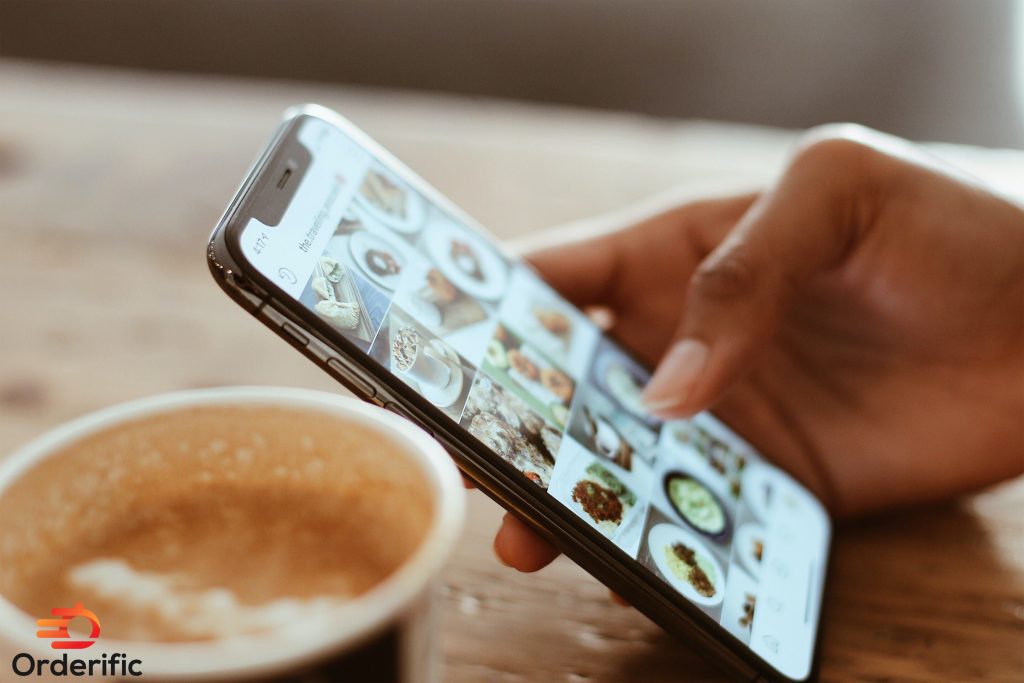 User-generated content (UGC) is an excellent way for juice bars to tap into the power of social media and its millions of monthly active users. This type of content includes reviews, photos, or videos shared by customers on their personal social media accounts. UGC not only provides authentic, relatable promotion for your brand but also creates a vibrant online community where customers feel seen and appreciated.
For example, hosting a photo contest where customers share their favorite juice or smoothie from your bar, with a hashtag unique to your brand, can generate buzz and engagement. The winning photo, chosen for creativity or likes, could win a week of free juices or a gift card. This encourages positive engagement, increases your social media visibility, and fosters a sense of fun and community.
Furthermore, sharing positive reviews or testimonials from customers can reinforce trust in your brand. They offer potential customers relatable, firsthand accounts of the quality of your juices and customer service. In a world that increasingly values authenticity and peer opinions, leveraging user-generated content can significantly enhance your juice bar's social media marketing strategy.
How To Use Social Media Marketing Plan For Juice Bar
Define Your Target Audience
Defining your target audience serves as the cornerstone of your social media marketing plan. It's essential to understand who your juice bar is trying to attract and serve. Your target audience could be health enthusiasts, young adults, busy professionals, parents, or fitness buffs, among others. Once you have a clear picture of your typical customer, you can tailor your social media content, promotional campaigns, and interactions to resonate with them. Social media platforms offer valuable data on user demographics, interests, and behaviors, which can be leveraged to gain insights into your audience. Understanding your audience's preferences will help design posts that keep them engaged, informed, and connected to your juice bar. This customer-focused approach will not only enhance your social media presence but also drive footfall to your juice bar and foster strong customer loyalty.
Set Clear Goals And Objectives
In the realm of social media marketing, establishing clear and measurable goals is a fundamental step. These objectives guide your marketing strategy, enabling you to focus your efforts, use your resources wisely, and achieve tangible results. The objectives could range from increasing brand awareness, driving website traffic, and boosting customer engagement to enhancing sales. For instance, a goal could be to increase your Instagram followers by 20% over the next three months or to gain 100 new Facebook likes each week. Setting such quantifiable goals offers a clear direction for your marketing initiatives and a standard against which to measure your progress.
Remember to align these goals with your overall business objectives. If, for example, your business aims to expand its customer base, your social media goal might be to reach more potential customers through targeted ad campaigns. By setting clear goals, you can ensure that your social media efforts support your business's broader objectives, thereby ensuring that your juice bar thrives in the competitive marketplace.
Plan Your Content Strategy
A solid content strategy is the backbone of successful social media marketing. It lays out the kind of content you'll generate, how often you'll post, and which platform you'll use. For juice bars, content should revolve around their unique selling points, such as their fresh ingredients, health benefits, and vibrant atmosphere. Mix up your posts to keep them engaging and diverse – share vibrant photos, informative blog posts, behind-the-scenes videos, customer testimonials, and seasonal promotions. Regularly updating your social media accounts with valuable and engaging content not only attracts new customers but also keeps existing ones coming back. Tailoring content to individual platforms is also key. For example, visual content works great on Instagram, while informative posts may be better suited for Facebook.
Lastly, utilizing scheduling tools can make content management more efficient, ensuring consistent and timely posts that align with your audience's browsing habits. Remember, content is king in social media marketing, and a well-planned strategy can give your juice bar a significant competitive edge.
Engage With Your Audience
Engaging with your audience is critical in the realm of social media marketing. By interacting with customers, you can foster a sense of community and authenticity around your juice bar. Respond to comments, share user-generated content, host giveaways, and ask for feedback – these activities show your customers that you value their input and are dedicated to improving your service. You could even use Instagram polls or Facebook Q&A sessions to learn more about your audience's preferences and improve your offerings. Handling negative feedback professionally and promptly is just as important, as this shows your commitment to customer satisfaction. Ultimately, fostering a vibrant, interactive online presence can translate into a loyal customer base for your juice bar.
Analyze And Optimize Your Strategy
Just like any strategic plan, your social media marketing strategy needs to be regularly reviewed and optimized. By using the analytic tools provided by social media platforms, you can measure the effectiveness of your content and campaigns, noting what resonates best with your audience. Track metrics like engagement rate, follower growth, and website traffic to gauge the success of your efforts. Are you gaining followers? Are your posts driving website or in-store visits? Is your audience engaging with your content? Analyze these results to identify trends and patterns, using this data to refine your strategy. For instance, if Instagram Stories generate more engagement than regular posts, consider creating more Stories content. If a certain type of post consistently underperforms, it may be best to focus on other content.
Regular analysis allows for continuous improvement, ensuring your social media marketing remains effective and aligned with your business objectives. Remember, the goal is not just to have a presence on social media, but to use it as a tool that supports the growth and success of your juice bar.
Stay Consistent And Adapt
Maintaining consistency in your social media strategy is paramount for fostering a recognizable and reliable brand image. Regular posting, consistent tone and style, and steady audience engagement help to establish familiarity and trust with your customers. However, the dynamic nature of social media also calls for adaptability. Stay informed about emerging trends, platform updates, and changing audience preferences. Monitor the successes and failures of your competitors to glean insights and inspiration. Don't be afraid to experiment with your content and engagement strategies, keeping what works and discarding what doesn't. Remember, social media is a two-way conversation. Your ability to listen, adapt, and respond to your online community is what will set your juice bar apart in the crowded digital space.
Conclusion
In conclusion, social media has revolutionized the way juice bars connect with and engage customers. It's a powerful tool to boost visibility, cultivate a sense of community, run targeted ad campaigns, and leverage user-generated content. By defining your target audience, setting clear goals, planning a content strategy, engaging with your audience, analyzing and optimizing your strategy, and remaining consistent yet adaptable, you can effectively leverage social media to elevate your juice bar's brand and business. Remember, your online presence should mirror the refreshing and vibrant atmosphere of your juice bar, captivating your customers one post at a time.
Ready to supercharge your marketing efforts? Let's get started! Book a demo with Orderific today and discover how we can help your juice bar thrive in the digital space.
FAQs
How can social media enhance the visibility of my juice bar?
Social media enhances visibility through targeted ad campaigns, user-generated content, and engaging posts tailored to your audience.
What content strategies work best for promoting juice bars on social platforms?
Engaging, diverse content such as vibrant photos, informative posts, customer testimonials, and promotional offers works best.
Are there specific social media platforms that are more effective for juice bar promotion?
Instagram and Facebook tend to be most effective due to their visual and interactive nature.
How can influencer collaborations impact the promotion on social media?
Influencer collaborations can significantly boost brand visibility and credibility, as they leverage the influencer's established audience and trust factor.