Imagine maneuvering a food truck through a bustling city, the air steeped with the enticing aroma of your culinary delights. The sizzle of the grill, the tantalizing scents, and the delighted faces of your customers comprise the thrilling symphony of success. But behind the scenes, there's a silent partner, your budgeting software, that plays a crucial role in this Performance. Despite its invisibility, this tool is fundamental in determining the profitability and ROI of your venture. Today, we're exploring the heart of this backstage hero – the software costs. We'll offer a detailed cost analysis for food truck management software and empower you with actionable steps to maximize your ROI. Buckle up as we delve into this vital aspect of your food truck business. Let's rev up the engines and embark on this enlightening journey.
What Is "Software ROI"?
"Software ROI" is a term that might sound complex, but it boils down to a simple concept. It's the tech world's version of balancing the books. Imagine buying a bag of ingredients for your food truck. You're hoping those ingredients will transform into delicious dishes, right? Well, "Software ROI" operates similarly.
You're investing in a piece of software, anticipating it to streamline your operations. The dough you pour into the software is akin to buying ingredients. The return on investment (ROI) is the tasty profits you earn from those streamlined operations and efficient workflows.
Essentially, "Software ROI" refers to the financial gains you enjoy from the software, offset by its costs. It's the crispy golden fries of efficiency, served up hot from the fryer of smart budgeting. Much like how you'd expect a decent profit from each dish sold, with software, you're looking for clear, quantifiable benefits that outweigh the initial and ongoing costs.
When done right, investing in software becomes a mouthwatering prospect. It's like adding a new, popular dish to your menu, spicing up your food truck business, and drawing in more customers. When you crunch the numbers and the positive ROI, you know you've hit the sweet spot. It's the moment when the robust aroma of success wafts from your digital kitchen. It's the satisfaction of knowing that your business is not just surviving but thriving, all thanks to careful software budgeting and maximum ROI.
Understanding the Importance of Software ROI for Large Companies
Let's take a moment to visualize a bustling corporate office, the veritable engine room of a large-scale company. Here, you'll find a harmonious blend of human skills and sophisticated software working tirelessly to drive growth and profitability. Now, imagine the role that budgeting software plays in this complex equation. It's not just about cost savings or operational efficiency; it's about the ROI.
Streamlined operations: A prime benefit of investing in software for large companies is the streamlined operations it offers. With the right tool, tasks like project management become a breeze, enhancing workflow automation. Picture a well-oiled machine, humming smoothly as it churns out impressive results.
Efficient use of resources: Software, be it open source, custom software, or operating system, helps make the most of available resources. It's like a skilled project manager, allocating tasks aptly and ensuring everything runs on schedule.
Reduced errors: Errors in large companies can be costly. The software minimizes this risk, as a meticulous accountant double-checks the numbers.
Improved customer service: Good software also improves customer service, serving satisfaction like a well-prepared dish. Happy customers mean increased sales, contributing positively to the ROI.
Data-driven decisions: Software provides crucial data for decision-making. Like a wise guide, it points the way, enabling the company to navigate towards success.
In large companies, software ROI is the secret ingredient that takes a dish from good to great. It's the difference between merely surviving in a competitive market and thriving. And most importantly, it's proof that good budgeting not just pays for itself but also brings a healthy return.
So, relish the taste of success by understanding and optimizing your software ROI. Remember, it's not just about adding a tool to your arsenal; it's about investing in the right one and reaping the delicious rewards.
How to Calculate ROI for Software Investments: 5 Key Factors
Calculating ROI for software investments is akin to crafting the perfect dish, with each ingredient vital to the final result. Just as a master chef carefully selects quality ingredients and measures them out with precision, so too should you approach ROI calculation. Let's embark on this journey of culinary math together.
Initial Software Costs: Visualize this as your main ingredient. The purchase price or licensing fee for your software is the primary expenditure to consider.
Implementation Costs: This aligns with the time and effort you put into cooking. It includes installation, customization, and training costs.
Operational Costs: Picture this as the cost of running your food truck's oven. This includes regular updates, maintenance, and subscription fees.
Cost Savings: The sweet aroma of cost savings wafts in through efficient workflows and resource optimization, much like the smell of a successfully baked pie.
Increased Revenue: The pièce de résistance is the additional profit earned due to improved operations. It's the satisfying crunch of a perfectly crisped French fry – the final, delicious result of your investment.
Remember, each ingredient matters. As you would pay attention to the importance of quality oil in your deep fryer, consider each key factor in your ROI calculation. Savor the flavors of profitable investments and let your business taste success.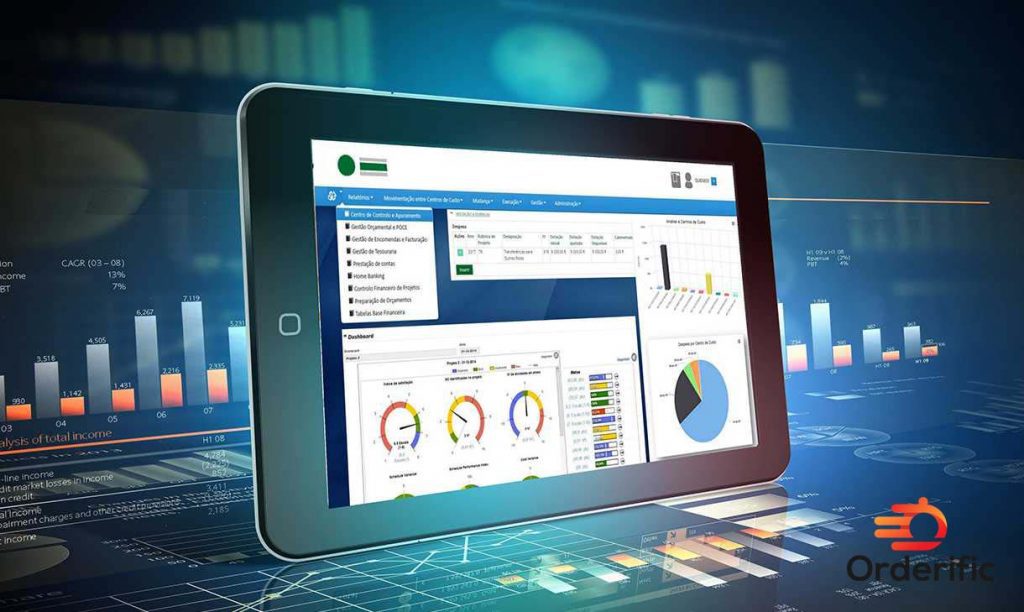 How to Drive Up Your Company's Software ROI: 5 Essential Best Practices
Imagine standing atop a mountain, feeling the wind ruffle your hair and the solid ground beneath your feet. You gaze at the sprawling landscape of your company's software investments, a beautiful but complex vista of costs, performance metrics, and tools. The sun rises, casting a warm light on the scene and illuminating the path to increased software ROI. This is your journey, and we're here to guide you through it.
Analyze Your Current Software Costs: Begin by surveying the terrain. Identify each rock of expense, from purchase price to maintenance costs. This understanding is your compass, guiding your journey toward profitability.
Measure Performance through the Right Criteria: Ascend the mountain using the right metrics. Monitor how your software is boosting operational efficiency, reducing errors, or improving customer service. Each step brings you closer to the peak of ROI.
Review Software Usage and Remove Unnecessary Tools: Lighten your backpack. Discard unnecessary tools that weigh you down, and streamline your software suite for agility and speed.
Create a Software Evaluation Process: Be your trail guide. Establish criteria for evaluating new software, ensuring it offers value before you add it to your toolkit.
Provide Useful SaaS Training to Your Team: Share your knowledge. Equip your team with skills to utilize the software to its maximum potential, fueling your climb toward more significant ROI.
Each of these steps is a milestone on your journey, a testament to your progress. With every stride, you move closer to your destination – the summit of software ROI. This is your expedition, and the view from the top is worth the effort. So, lace up your boots, take a deep breath, and let's take the first step together.
Improve Your Company's Software ROI with a SaaS Management Tool
In the pulsating heart of your business, imagine a powerful ally – a SaaS Management Tool. This dynamic companion is designed to supercharge your software ROI, much like a turbo engine in a sleek sports car. With its robust features, it simplifies the web of software costs, acting as a deft navigator through the labyrinth of budgeting.
The SaaS tool, similar to an adept project manager, ensures efficient use of resources. It's the invisible hand that guides software utilization, optimizing each byte to yield maximum return. The result? A significant surge in productivity, akin to a gush of wind propelling your sailboat forward.
Errors have become a thing of the past. The tool, as precise as a laser, eradicates inaccuracies. It's a vigilant guardian, safeguarding your bottom line. Like the comforting warmth of a summer's day, it brings peace of mind, knowing your financials are error-free.
Customer service sees a remarkable transformation. The SaaS tool, acting like a skilled chef, serves satisfaction on a silver platter. It's the secret ingredient in your recipe for success, stirring up customer happiness and boosting sales.
The tool is also a fountain of wisdom. It provides crucial insights, acting as a lighthouse guiding your business decisions. The SaaS Management tool, therefore, is not just a piece of software; it's your trusted partner in achieving superior software ROI. It's the golden key unlocking the treasure chest of profitable returns. Upgrade your software management and watch your business thrive.
Adapting to Market Trends: The Role of Budgeting Software
In a world that never stops evolving, businesses must learn to adapt swiftly. Market trends fluctuate constantly, much like the ebb and flow of the ocean tides. Amidst this dynamism, budgeting software plays a pivotal role. It serves as a compass, guiding your enterprise through the unpredictable currents of commerce.
Akin to a weather forecaster, it anticipates changes, allowing smart decisions based on predictive analysis. It's as if you're peeking into a crystal ball, glimpsing the future of your business. As reliable as the sunrise, it provides accuracy and dependability.
Now, visualize the delightful burst of flavor when savoring a well-seasoned dish. Similarly, budgeting software sprinkles your management efforts with the spice of efficient resource allocation. Like a master chef, it creatively balances the ingredients – your resources – for the finest results. This efficient management, fueled by software, adds flavor to your operations.
The software also acts as a well-tuned instrument, harmonizing the multiple voices of data into a melodious symphony. Imagine the serene satisfaction of listening to your favorite tune. That's the feeling when your data aligns seamlessly, singing the song of success.
In this ever-changing market, the role of budgeting software is irrefutable. It's the silent conductor orchestrating your business's grand Performance. So, embrace this digital maestro and let it steer your enterprise toward the shore of prosperity. Dance to the rhythm of successful adaptation, fuelled by smart budgeting software. In this symphony of success, every note matters.
Leveraging Technology to Stay Ahead
In the exhilarating race of modern business, technology is your jetpack. It's a thrilling ride, the wind of innovation whistling past as you soar higher. With each technological leap, you're not just keeping pace with competitors – you're outpacing them. Feel the exhilarating surge of adrenaline as you harness advanced tools to streamline your operations.
Imagine the satisfying hum of efficient workflows, the rhythmic heartbeat of your thriving enterprise. Taste the sweet success as sophisticated software maximizes your ROI, transforming your resources into a banquet of profits. It's a feast for the senses, the spicy aroma of success filling the air. In this digital era, technology isn't just a tool – it's your loyal sidekick, your secret weapon.
The sunbeam illuminating your path, the north star guiding your journey. Embrace this digital ally, and let it fuel your ascent to the pinnacle of your industry. Feel the ground recede as you rise, the panoramic view of success unfolding before your eyes. So, strap on your jetpack of technology. Prepare for liftoff and leap towards a prosperous future.
Ultimately, it's more than just staying ahead – it's about setting the pace and shaping the future. Your future.
Budgeting Software: The Secret to Market Adaptability
In the thrilling opera of commerce, 'Budgeting Software' takes center stage, playing the pivotal role of the maestro. It leads the charge in market adaptability, striking the perfect chord between efficiency and innovation. Each beat of this digital conductor echoes with astute financial management, harmonizing your resources.
Imagine tasting the tangy zest of efficient budgeting, a delightful burst of control. Amidst the ever-changing market tunes, the software stands resolute. Like an experienced sailor, it navigates the turbulent tides of commerce with masterful precision. Now, feel the gentle caress of reassurance, the comforting warmth of accurate forecasts.
Behold the vivid picture of your financial future, painted with the delicate brushstrokes of predictive analysis. Budgeting software transforms your enterprise into a graceful dancer, gracefully adapting to the rhythmic fluctuations of the market. With every pirouette, your business stays in step with evolving trends, consistently winning a beat.
In this grand Performance of adaptability, the software is your choreographer, guiding you through each move. So, embrace this digital maestro, and let it conduct your symphony of success. The spotlight is on you, the stage set for a captivating performance. Take a bow, for the curtain rises on the era of 'Budgeting Software: The Secret to Market Adaptability.'
The Future of Food Truck Management: Software-Driven Efficiency
The future is here, embodied in the software-driven efficiency of food truck management. Picture the bustling energy of a food truck, its sizzling grills and fragrant aromas. Now, imagine this vibrant scene supercharged by the power of software. It's a compelling blend of tradition and technology, as comforting as a hot soup on a cold day.
Navigating through the day-to-day operations becomes a breeze. Tasks that once took hours are completed in mere minutes. It's as if a skilled sous-chef has taken over, deftly chopping through your workload. The result? An increase in productivity that's as refreshing as a cool lemonade on a summer day.
Errors become extinct, replaced by a flawless system of accuracy. Imagine the relief, the lightness of being unburdened by relentless worries. It's a newfound freedom, a joy as delightful as biting into a perfectly cooked burger.
Customer satisfaction soars, nurtured by the software's precision and efficiency. It's the satisfying crunch of a satisfied customer, the sweet taste of success.
But the real magic lies in the software's adaptability. It's a chameleon, continuously evolving to meet the changing demands of the market. Much like the changing flavors of the seasons, it keeps your business fresh and relevant.
Ultimately, the future of food truck management is more than just software-driven efficiency. It's a recipe for success, a blend of innovation, efficiency, and human touch. So here's to a future where software and street food dance a delicious tango, tantalizing taste buds and revolutionizing the industry, one food truck at a time.
Embracing Digital Transformation in the Food Truck Industry
In the world of street food, a digital revolution whirls. Picture a bustling food truck, now layered with the hum of cutting-edge technology. It's a fusion where art meets innovation. Each order, once a scribble on a notepad, becomes a digital footprint. Efficiency ignites, turning hours into minutes. Imagine the sizzling aroma of a quick-fire grill, now amplified by software-driven speed. Mistakes?
They dissolve into the past. Picture the smooth glide of an error-free operation – as satisfying as a well-seared steak. Customer satisfaction? It skyrockets, propelled by this digital liftoff. It's as refreshing as the crunch of fresh lettuce in a gourmet burger. Yet, amidst this digital symphony, humanity flourishes.
Technology enhances, not replaces, the human touch. It's a dance of digits and human spirit, where software and soulful cooking blend into a harmonious ballet. So, taste the future – where food trucks embrace the digital age, serving success on a silicon platter.
Budgeting Software: An Investment in Future Success
Stepping into 'Budgeting Software: An Investment in Future Success' is akin to discovering a hidden treasure. Picture a lantern shedding warm light onto unexplored financial paths. The software acts as this beacon, guiding your enterprise towards a prosperous future. With each click, it weaves the golden threads of efficiency into your budgeting process.
Imagine the crisp rustle of neatly sorted financial documents. That's the satisfying order budgeting software brings to your business. Its accuracy, as dependable as the sunrise, eliminates errors with the precision of a master jeweler. Feel relief as financial worries dissipate, replaced by a comforting sense of control.
Now, anticipate the delightful thrill of envisioning future growth, forecasted with stunning precision by this digital oracle. It's like peering through a telescope, catching a glimpse of your business's bright future. By investing in budgeting software, you're not just buying a tool – you're securing a golden ticket to future success. It's your passport to a prosperous tomorrow.
Conclusion
In the enthralling journey of food truck management, mastering software costs and budgeting is your compass to ROI success. Picture the harmonious symphony of increased revenue, decreased operational costs, and enhanced control. It's a sumptuous feast, tantalizing your senses with the aroma of success. The software, like a skilled conductor, orchestrates a performance of efficiency, the rhythm resonating with the melody of a better user experience. Imagine the delightful ease as Orderific automates tasks, allowing you to focus on customer satisfaction. Now, visualize the tailored marketing strategies, perfectly seasoned with valuable data. The result? A banquet of conversions. For a taste of this culinary revolution, schedule a FREE DEMO with Orderific today. Your future success is served!
FAQs
How should businesses budget for software costs effectively?
Effective software budgeting involves strategic planning, forecasting future needs, and considering the ROI of the software investment.
What factors should be considered when calculating the return on investment (ROI) for software?
When calculating software ROI, consider initial costs, ongoing expenses, projected efficiency gains, and anticipated revenue growth.
Can you provide strategies for managing software expenses while maximizing ROI?
Strategies include negotiating vendor contracts, utilizing scalable software options, regular software audits, and prioritizing essential features.
What are common challenges businesses face when it comes to software cost management?
Common challenges include predicting future software needs, managing unexpected costs, and ensuring a return on investment.