Introduction
In the ever-evolving restaurant industry, ensuring efficient employee training is the key to smooth operations, and the modern approach involves leveraging the power of technology. In particular, the adoption of restaurant software is a trend that has revolutionized the way training is conducted. This shift towards a digital approach from traditional methods has been primarily facilitated by the advent of Learning Management Systems (LMS) and software development tailored to the needs of the restaurant industry.
Moreover, digital learning scenarios often use experiential learning approaches that mimic real-life challenges, equipping employees with valuable soft skills and technical know-how. These advancements in the training industry are a testament to the digital transformation reshaping corporate training, catering to modern learners' need for engaging, relevant, and interactive learning content. The result is higher employee engagement and an improved skill set, which translates into better service for restaurant customers.
What Is Employee Training Software?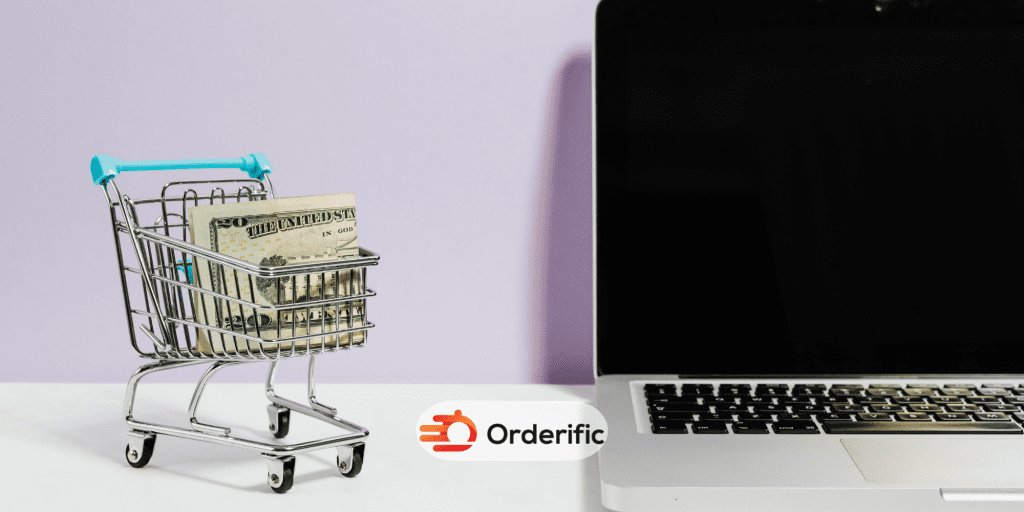 Employee training software, also known as e-learning or online learning platforms, facilitates the delivery of learning content. It offers a user-friendly interface where employees can access various training materials, including instructional videos and interactive quizzes. One significant trend is the integration of gamified learning. The software Training Trends approach makes training sessions more enjoyable and interactive, thus encouraging employee participation and engagement. As the restaurant industry continues to navigate the digital landscape, these software tools play a pivotal role in ensuring staff members are well-equipped to deliver a superb dining experience to customers.
Employee Training Software Training Trends In Modern Restaurants
Modern restaurants are increasingly leveraging employee training software to streamline operations and foster an empowered workforce. These digital platforms enable the creation and distribution of tailored learning content, catering to the unique needs of restaurant employees. The trend is shifting towards microlearning – breaking down complex information into bite-sized, easily digestible segments. This method aligns well with the fast-paced nature of the restaurant industry, allowing employees to learn at their own pace without overwhelming them with extensive training modules.
Another prominent trend is the integration of mobile learning. Given the ubiquity of smartphones, training modules are now designed to be mobile-friendly, enabling employees to access learning content at their convenience. This flexibility encourages continuous learning and aids in the retention of information. Software training trends Additionally, data analytics provided by these software platforms offer valuable insights into the performance and progress of employees, thereby making training more effective and personalized. Such innovative training methods keep employees engaged, result in better retention of information, and ultimately lead to improved customer service within the restaurant industry.
11 Best Employee Training Trends For Restaurants
Data Training Systems
Data training systems are gaining popularity in the restaurant industry as a leading trend in employee training. These systems collect data from various sources, including employee performance metrics and customer feedback, to create a comprehensive view of restaurant operations. This data is then used to customize training programs, addressing real-world issues and enhancing crucial skills for success. By leveraging data training systems, personalized and impactful learning content can be developed to meet the specific needs of each employee, increasing training effectiveness. Ultimately, data-driven training enables restaurants to enhance customer service and operational efficiency.
Automated Inventory Management Software
Automated inventory management software is another trend making waves in the realm of employee training. This software simplifies the complex task of managing restaurant inventory, thereby reducing errors and enhancing efficiency. For staff, mastering the use of this technology is becoming an essential part of their training. The software provides real-time updates on inventory levels, helping employees make informed decisions about ordering supplies. The use of such systems not only streamlines operations but also empowers employees with the technological skills needed in today's digital age. This trend underscores the increasing importance of tech-savviness in restaurant operations, with training programs having to adapt accordingly.
Contactless Payments Systems
Contactless payment systems have become a significant trend in the restaurant industry, particularly in the wake of the COVID-19 pandemic. This technology allows customers to make transactions simply by tapping their card or using digital wallets on their smartphones, reducing physical contact and increasing convenience. For restaurant employees, it's crucial to be well-versed with this technology to ensure seamless operations. As part of their training, staff are taught to operate these systems efficiently to facilitate smooth and swift transactions, improving overall customer experience. The prevalence of contactless payments highlights the growing interplay between technology and employee training in the restaurant industry.
Self-Service Kiosks
Self-service kiosks are another remarkable trend in employee training within the restaurant industry. They allow customers to place orders and make payments on their own, relieving staff from these duties so they can focus on other areas of service. Training employees to manage and troubleshoot these kiosks is an integral part of modern restaurant operations. This not only ensures smooth functioning of the kiosks but also equips employees with technical skills that are becoming increasingly essential in the digitalized restaurant industry. The rise of self-service kiosks reflects the continuous integration of technology in restaurants and the subsequent shift in the focus of employee training.
Delivery Management Systems
As restaurants continue to adapt to the rise in food delivery demand, delivery management systems have become an integral part of restaurant operations. These software applications streamline the entire delivery process, from order placement to delivery, enhancing efficiency and customer satisfaction. Consequently, employee training now encompasses understanding and managing these systems effectively. This includes tracking orders, coordinating with delivery personnel, and ensuring timely deliveries. The incorporation of delivery management systems in training programs marks a significant trend in the restaurant industry, demonstrating the ongoing digital shift in operational processes and the requisite employee skills.
Inventory Management Software
A key trend in employee training is the use of inventory management software. This essential tool aids in efficiently tracking and handling restaurant supplies. As an integral part of modern training programs, employees are taught to use such software to keep tabs on stock levels, expire dates, and reordering needs. It's a game changer for the restaurant industry, minimizing food waste, avoiding stock shortages, and ensuring optimal use of resources. Mastering this software not only enhances operational efficiency but also equips employees with vital digital skills, underscoring the critical role of technology in restaurant operations. The growing reliance on inventory management software in training programs signals the ever-deepening integration of tech solutions in the restaurant sector.
Customer Relationship Management (CRM) Systems
Customer Relationship Management (CRM) Systems are becoming crucial in the restaurant industry, marking a significant trend in employee training. These systems help manage and analyze customer interactions and data, enhancing customer service and fostering strong customer relationships. As part of their training, restaurant employees are now required to familiarize themselves with these systems to better understand customer preferences and behavior. This knowledge enables them to provide personalized service, enhancing customer satisfaction and loyalty. So, The integration of CRM systems into employee training underscores the growing importance of data-driven decision making and personalized service in the restaurant industry.
Mentorship Programs
An emerging trend in the restaurant industry is the establishment of mentorship programs as part of the employee training process. Although, These programs pair less experienced staff with seasoned employees who guide them through the nuances of restaurant operations, software usage, and customer service. Furthermore, These mentors provide hands-on training, relaying their practical knowledge and insights to the new hires. This method of training promotes a culture of continuous learning, fosters teamwork, and helps in the effective transfer of essential skills. So, The rise of mentorship programs as a training tool signals the industry's recognition of the value of peer learning in addition to technology-based training.
Adaptive Training Through eLearning
Adaptive training through eLearning is a rising trend in the restaurant industry, providing a tailored learning experience for each employee. eLearning platforms utilize algorithms that adapt to an individual's learning style, pace, and knowledge level, offering a highly personalized training approach. Hence, The software adjusts the learning content based on the learner's performance, ensuring that the training is always challenging but not overwhelming. The use of adaptive eLearning platforms in employee training not only enhances the learning experience but also improves the retention of information, leading to more effective training outcomes. So, This trend signifies the restaurant industry's move towards more individualized and tech-centered training approaches.
Microlearning
Microlearning is a swiftly emerging trend in restaurant employee training. It involves breaking down complex information into short, manageable modules that employees can absorb at their own pace. Microlearning aligns seamlessly with the rapid, on-the-go nature of the restaurant industry. Furthermore, This bite-sized approach to learning content is not only more digestible, but it also aids in better retention of information. The trend towards microlearning underscores the industry's shift to more modern, efficient, and user-friendly training methodologies.
Gamification
Gamification is revolutionizing the approach to training in the restaurant industry. This trend involves using game-design elements and game principles in a non-game context, making learning more fun and engaging. Training programs are now incorporating elements like points, badges, leaderboards, and rewards to motivate employees and increase participation. It's an innovative way of presenting learning content that enhances retention and comprehension. Hence, By turning training into a competitive and interactive experience, gamification not only improves learning outcomes but also fosters a sense of camaraderie among employees. So, This trend signifies a step away from traditional training methods, embracing more innovative, engaging, and effective ways of learning.
Conclusion
In conclusion, the landscape of employee training in the restaurant industry is rapidly evolving, undergoing a digital transformation that is both exciting and imperative. So, From data training systems and CRM systems to microlearning and gamification, restaurants are integrating innovative technologies and methodologies to enhance the effectiveness and efficiency of their training programs. Hence, This is not only equipping employees with crucial digital skills but also improving operational processes, customer service, and ultimately, the bottom line. As technology continues to advance, there's no doubt that these trends will continue to shape and redefine employee training in the restaurant industry.
However, successful implementation of these trends relies heavily on choosing the right software solutions. Hence, Orderific offers a wide range of tools designed to meet the unique needs of the restaurant industry, including training modules that align with these emerging trends. So, Are you ready to revolutionize your employee training? Book a demo with Orderific today, and take the first step towards a digitized, streamlined, and effective employee training program.
FAQs
How can gamification benefit employee training in the restaurant industry?
Gamification can make training more engaging and interactive, improving learning outcomes and fostering teamwork among employees.
Are there specialized training programs for different restaurant software platforms?
Yes, most restaurant software platforms offer specialized training programs.
What does the future hold for restaurant software training?
The future holds more personalized, adaptable, and technology-driven training methods for restaurant software.
Are there compliance requirements for restaurant software training?
Yes, depending on the region, there may be compliance requirements for restaurant software training.