In the bustling world of food trucks, getting ahead often means embracing technology. Imagine an all-encompassing software, a virtual aide at your fingertips, designed to streamline every aspect of your business. From inventory management to sales tracking, scheduling to customer engagement – a single, all-in-one platform can handle it all. Or you're an advocate for specialized software, preferring a bespoke solution that's tailored to each distinct need. Regardless of your preference, the right technology can be a game-changer. Here, we delve into the wide array of software types available for food truck management. Whether you lean towards specialized software or all-in-one platforms, this exploration will help you make an informed decision, boosting your mobile culinary venture to new heights. So, buckle up and embark on this exciting journey with us.
Different Types of Software
Dive into the ocean of software types, each serving a unique purpose. Firstly, let's consider the titans of tech, system software like operating systems and drivers. They are the invisible powerhouses, silently running your computer's core processes.
Next, we journey into the realm of application software. From your favorite game, like Microsoft Word, to your go-to browser, such as Google Chrome, these are tools we use daily. Now, we arrive at the bespoke islands of specialized software. Custom software like project management tools or accounting software, crafted to perfection to suit specific business needs.
Just a few more steps, and we're amidst the lush fields of open-source software. Herein lies the power of community-driven development, offering an ever-evolving, dynamic software ecosystem. Lastly, we venture into the buzzing metropolis of all-in-one platforms, where a spectrum of functionalities coexists harmoniously.
Whether it's project management, marketing, or enterprise software, they've got it all. With each type of software, we experience a new world of tech shaped to serve us. It's a bustling cityscape of innovation waiting to be explored. So, which world will you journey into next?
System Software
Imagine the drumming pulse of a city, its heart beating in rhythm with the lives it sustains. That's the essence of system software. It forms the silent yet critical heartbeat of your food truck's digital operations. Imagine it as the unseen conductor, orchestrating harmony between hardware and user applications.
It begins with the operating system, the charismatic mayor of our metaphorical city. Whether it's Windows, macOS, or Linux, it's working tirelessly in the background, facilitating a seamless interaction between the user and the device. But there are others in its duties.
Besides the operating system, there are fundamental system programs, our city's unsung heroes, silently taking care of business. Device drivers, for example, ensure that your printer understands your computer's commands and vice versa. System utilities keep your digital city clean and efficient, overseeing tasks like disk cleanup and antivirus protection.
In the heart of your food truck's digital ecosystem, system software quietly sculpts the bedrock on which your business functions. Just as a city's pulse is felt but not seen, system software hums beneath the surface, its presence vital and unwavering. It's the unseen force empowering your food truck empire.
So, are you ready to acknowledge this silent partner in your venture? Remember, every successful city and every thriving food truck starts with a strong foundation. In the digital world, that foundation is system software.
Application Software
Picture this: a bustling city square, the epicenter of daily life in your food truck empire. Here, amidst the vibrant bustle, lives application software. It's more than just a tool; it's your trusted sidekick, your digital concierge making every day a breeze.
From scheduling your team's shifts with Microsoft Office to crunching numbers in Microsoft Excel, it's got you covered. Need to browse the web for new recipes or check the weather forecast for your following location? Google Chrome's here, always ready.
But it doesn't stop there. It's in the specialized realms, too. Your project management software deftly juggles tasks and deadlines. The accounting software, your meticulous bookkeeper, ensures every cent is accounted for.
Each application, like the diverse citizens of a bustling town square, offers unique skills in the vibrant world of open-source software, and new possibilities bloom. Here, a community contributes, refines, and evolves, creating an ever-dynamic digital landscape.
Your all-in-one platform is the Grand Hotel in the square. A hub of diverse functions, it epitomizes convenience and efficiency. Whether it's project management, marketing, or enterprise needs, it's all under one roof.
Take a moment to appreciate this bustling square, the heart of your digital city. Every application every software, seamlessly working together, fueling your food truck business. This is the power of application software. It's not just tech; it's your team, ready to help you conquer your day.
So, are you ready to embrace it?
Types of Application Software
In the digital metropolis of your food truck venture, diverse groups of application software bustle about. Each software, like an industrious citizen, serves a unique purpose. Together, they breathe life into your mobile culinary empire.
Project Management Software: In the organized corners of your digital city, project management software thrives. It's your diligent city planner mapping out tasks, deadlines, and resources with finesse. Amid the whirlwind of daily operations, it stands as a beacon of order and efficiency.
Accounting Software: Venture into the financial district, and you'll encounter meticulous accounting software. Steadfast and precise, it guards every cent, every transaction, ensuring your food truck's fiscal health.
Custom Software: Stroll through the artisanal alleyways of bespoke software. Tailored to perfection, custom software solutions cater to your unique business needs, adding a personalized touch to your food truck's operations.
Open Source Software: Next, immerse yourself in the vibrant marketplace of open-source software. Here, the power of community-driven development manifests, offering an ever-evolving, dynamic software ecosystem.
Enterprise Software: Finally, arrive at the towering skyscraper of enterprise software. It's your all-in-one solution, streamlining diverse business functions under one roof.
As you traverse this cityscape, you encounter various secondary tools. From the everyday essentials like Microsoft Word or Excel to the familiar comfort of your go-to browser, Google Chrome.
Pay homage to the impressive range of software types, each humming with life and purpose, each contributing to your food truck's success. This is the dynamic landscape of application software – your bustling digital city. Ready to explore?
System Software vs Application Software
As we delve into the digital realm, an intriguing dichotomy emerges. One is the heartbeat – system software. The other is the lifeblood – application software. Each has a unique role, yet they are intrinsically interlinked in their purpose.
System software, the unsung maestro of technology, operates behind the curtains. The pulse keeps the digital city running, a constant rhythm beneath the flurry of activity. Like a diligent conductor, it ensures harmony between the hardware and applications. Each beat, unnoticed yet vital, is a testament to its unwavering role.
On the other hand, application software is the vibrant melody that dances to the beat. The daily bustle, the lifeblood that pulses through the city's veins. From system utilities to browsers like Google Chrome, from project management tools to accounting software, it touches every aspect of life in this digital metropolis.
The symbiosis between system and application software paints a vivid picture of a city thriving in harmony. It's a waltz of tech, where each step, each note, resonates with purpose.
So, as you journey through this digital city, take a moment. Listen to the rhythm, feel the pulse. Experience the city's heartbeat and its vibrant lifeblood. And remember, in this cityscape of software types, every beat, every note, is part of the grand symphony of your food truck venture.
Welcome to the interplay of system and application software – the rhythm and melody of your digital city.
Some Other Types of Software
Venture further into the digital city, and you'll encounter many other software types. Each unique, each brimming with potential, they add vibrant shades to our tech tapestry.
Marketing Software: In the city's bustling marketplace, marketing software holds court. Like a savvy shopkeeper, it curates a stunning display, enticing customers with its charm. With tools like SEO optimization and social media management, it weaves a captivating narrative of your food truck venture.
Bespoke Software: Wander into the artisanal alleyways, and you encounter bespoke software. Tailored to perfection, these custom solutions add a personal touch to your operations. Be it a unique customer interface or a specialized inventory system, it's the fashion designer of the software world, always in vogue.
Microsoft Office: Amidst the city's corporate towers, Microsoft Office shines. Be it Word's eloquent prose or Excel's rhythmic numbers, it's the trusted aide in every office. Dynamic, versatile, and ever-reliable, the workhorse keeps the city ticking.
Open Source Software: Step into the vibrant open-source software arena, and you'll find the pulsating heartbeat of community-driven development. An available book, it invites everyone to contribute, evolve, and refine. It's the town hall of our digital city, buzzing with collaborative energy.
Enterprise Software: Finally, gaze upon the grandeur of enterprise software. An all-in-one platform, it's the city's buzzing hub. From project management to accounting, marketing to inventory – it's got it all. It's the city's grand hotel, offering a suite of services under one roof.
In every corner of this digital city, these software types hum with activity. They're the unsung heroes, the diligent workers, the vibrant citizens. Each playing a unique role, they weave a magnificent tapestry of tech. So, as you journey further into this cityscape, pause to appreciate the diversity, the dynamism, and the sheer beauty of these 'other' software types. It's an exploration sure to intrigue, inspire, and invigorate. Enjoy the ride!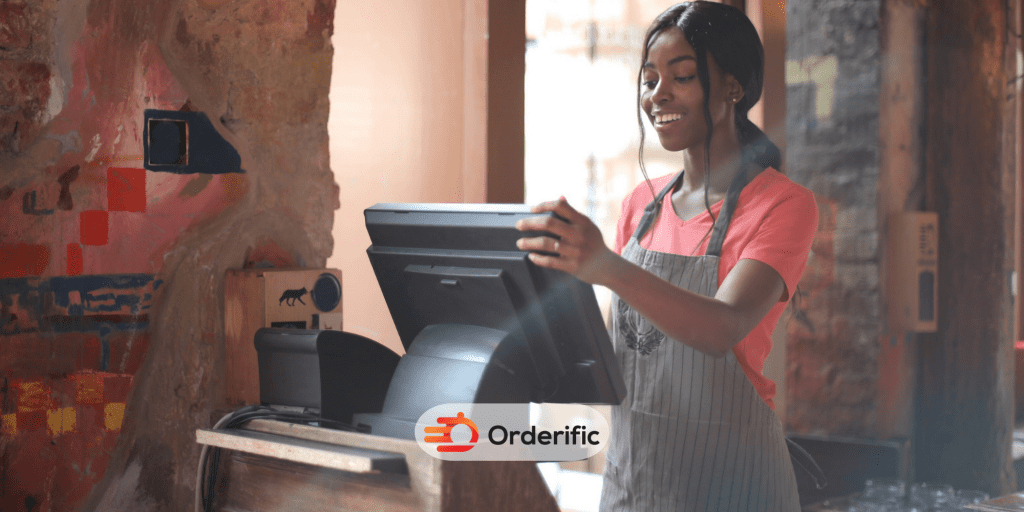 How to Evaluate Your Software Needs
Before launching into the bustling world of food trucks, there's a magical period of anticipation, a dress rehearsal – the 'soft opening.' It's an inviting doorway to the future, draped in the warm hues of promise and potential. As you cautiously inch forward, you're met with a fascinating blend of scents wafting from your culinary creations. Your taste buds tingle with the flavors yet to be savored. You listen to the chorus of sizzling grills, simmering pots, and clinking cutlery, crafting the symphony of your food truck's daily operations.
Nestled in this cozy cocoon, you and your team slowly find your rhythm, adjusting to the ebbs and flows of service. Errors are faced, lessons are learned, and confidence is built. The soft opening, in its forgiving embrace, lets you stumble, rise, and flourish. It's your hands-on training ground, your sandbox to test, tweak, and perfect your service processes.
Ultimately, the soft opening is more than just practice; it's a celebration of beginnings, a testament to your food truck venture's potential. So, as you step onto this exhilarating journey, remember to cherish these precious moments of preparation. After all, it's the soft openings that pave the way to grand launches.
Case Study: Successful Software Integration in Food Truck Businesses
Meet "Rolling Delights," a food truck venture that transformed its digital operations using a deft combination of software. Right in the bustling heart of our digital city, they found their secret ingredient: software integration.
From the symphony of their opening bell to the waning hours of the night, software became their silent partner. With meticulous accounting software, they embraced fiscal precision. Every cent and transaction is carefully guarded.
Project management software brought order to daily operations, a beacon amidst the whirlwind. Deadlines met, tasks managed, and resources allocated, all with a few clicks. The chaos of scheduling is now beautifully streamlined.
Their journey didn't stop there. Rolling Delights ventured into bespoke and open-source software, adding a touch of customization to their operations. Now, they have software tailor-made to their unique needs.
Enterprise software, their all-in-one solution, became their city's towering skyscraper. Diverse functions are streamlined under one roof, enhancing efficiency. A digital concierge at their fingertips.
The result? A food truck business transformed, powered by the rhythm and melody of software integration. Rolling Delights, once a humble food truck, is now a symphony of efficient operations.
So, step into the world of Rolling Delights. Witness a captivating tale of successful software integration in food truck businesses. A tale that could be yours.
Conclusion
Exploring different software types, whether specialized or all-in-one platforms, is akin to navigating the vibrant cityscape of your digital food truck empire. Each software, like a dedicated citizen, adds unique flavors to your venture, enhancing efficiency and streamlining operations. The charming allure of bespoke solutions and the dynamic rhythm of enterprise software breathe life into your everyday tasks. As you journey through this bustling metropolis, let Orderific be your trusted guide. We offer tailored solutions to automate and enhance customer experience while decreasing operational costs. Alongside, we partner with leading POS systems and payment gateways, ensuring seamless transactions. So, immerse yourself in the rich tapestry of software types with Orderific and watch your food truck venture thrive. For more insights, schedule a FREE DEMO today.
FAQs
What are the advantages of specialized software compared to all-in-one platforms?
Specialized software provides targeted functionality for specific tasks, while all-in-one platforms offer integrated solutions for various operations.
How should businesses decide between different types of software solutions?
Businesses should consider their unique operational needs, budget constraints, and necessary integrations when choosing software solutions.
Can you provide examples of industries where specialized software is essential?
Industries like healthcare, manufacturing, and finance often require specialized software for their unique operational needs.
What factors should be considered when evaluating software types for a specific business?
Consider factors like business size, unique operational needs, budget, technical support, and potential for scalability.