Welcome to Soul Brew, one of the most popular and beloved coffee houses in all of New York City. Soul Brew offers patrons a unique experience thanks to its commitment to creating superior roasted blends sourced from around the world.
From light roasts with subtle floral notes to smoky-sweet dark beans packed full of flavor, there's something in this diverse selection for everyone! Its passionate team is dedicated to serving up an extraordinary cup of coffee that satisfies your tastebuds and your soul – never settling for anything less than delicious perfection brewed fresh every time you visit.
So come on by today and indulge yourself – it's time to treat yourself like royalty at Soul Brew!
Introducing Soul Brew
In the bustling heart of New York City, nestled amidst the vibrant streets and towering skyscrapers, lies a hidden gem that beckons to both locals and travelers seeking a delightful culinary experience. Soul Brew is a haven where flavorsome aromas and soulful vibes blend harmoniously, captivating the senses of all who step foot inside.
With its unassuming facade, Soul Brew lures visitors into a warm, inviting space where every detail exudes comfort and nostalgia. As the morning sun peeks through the windows, casting gentle rays on exposed brick walls and rustic wooden furnishings, patrons are greeted with a cozy ambiance that promises an exceptional brunch experience.
Beyond its culinary delights, what truly sets Soul Brew apart is the sense of community it fosters. The cafe's warm and friendly staff create an atmosphere where visitors feel like cherished friends, and conversations flow as effortlessly as the coffee. It is a place where strangers become acquaintances and acquaintances become family. All while sharing a common love for exceptional food and heartwarming moments.
Coffee Sourcing and Roasting Processes that Make Soul Brew So Delicious
Coffee connoisseurs worldwide are constantly in search of the most exquisite, velvety, and alluring blends. When assessing a cup of coffee, we first delve into its origins and meticulous roasting techniques, as these factors greatly influence its overall quality.
The company is dedicated to sourcing the finest coffee beans from sustainable growers who prioritize the land and the livelihoods of their workers. Once these beans are carefully selected and harvested, Soul Brew's expert roasters work their magic through a unique and time-honored artisanal process. The result? A perfect cup of coffee that truly keeps souls satisfied.
Where is Soul Brew located?
Soul Brew: Brunch Cafe & Coffeehouse currently has three outlets located in New York. These outlets are in the following locations:
St. James : 556 Route 25A, Saint James, New York 11780
Huntington : 387 New York Avenue, Huntington, New York 11746
Bellmore : 2718 Grand Avenue, Bellmore, New York 11710
Soul Brew is a popular coffee shop that offers locally roasted, fair trade organic coffee and a handcrafted specialty brunch menu. If you are ever in one of these locations, do try their amazing coffee.
Where was Soul Brew first Established?
Soul Brew: Brunch Cafe & Coffeehouse was established in 2016 by partners Kristin Walsh Lambros, Dean Lambros, Jeffery Petrocelli, and Nicole Petrocelli. They all share a love for food, coffee, art, music, community, and anything that will "Feed Your Soul". The first Soul Brew location opened in St. James, New York, in November 2016. 
The founders aimed to create a specialty coffee shop and eatery that serves freshly ground coffee, a full breakfast and lunch menu, and fresh pastries daily. Soul Brew is dedicated to supporting local business by brewing 100% organic fair-trade coffee and teas from surrounding areas. The cafe is known for its unique atmosphere, featuring trippy murals and rather warm vibes.
After the success of the first location, Soul Brew expanded by opening a second location in Huntington, New York, in September 2019. The third location was opened in Bellmore, New York, in 2021. It continues to be a popular spot for coffee and brunch enthusiasts. In particular it offers a welcoming environment that promotes local art, music, and community.
What are some of the Best Items of Soul Brew?
Some popular menu items include: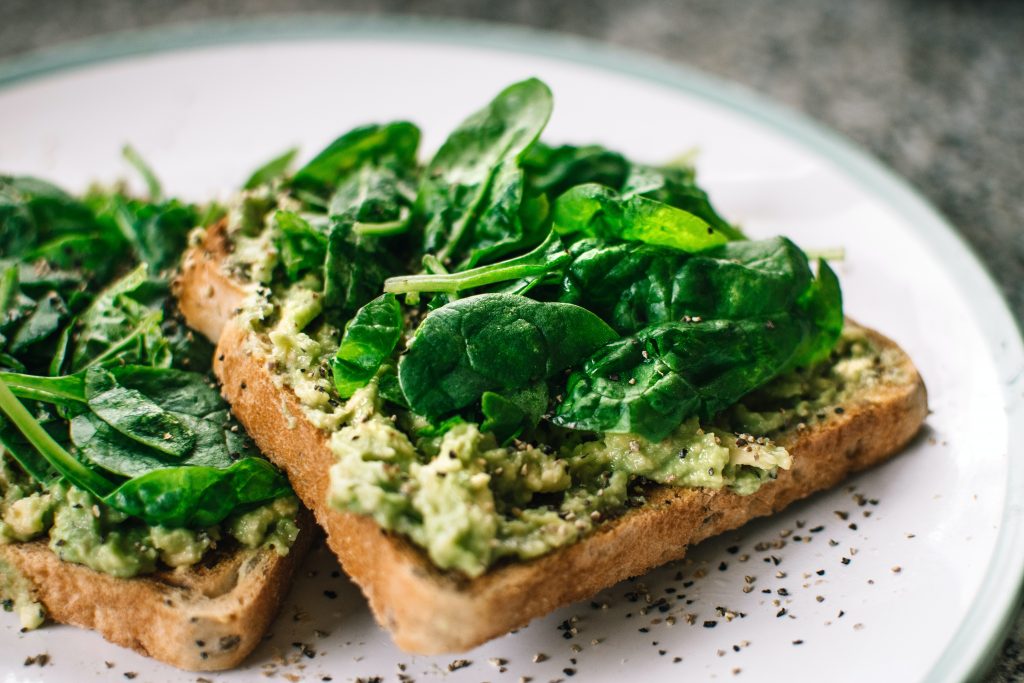 Avocado Toast : Known as "Avo Bella," this dish features avocado toast topped with fresh burrata, balsamic glaze, cherry tomato, and also spinach.
Soul Burrito : A delicious burrito filled with bacon, scrambled eggs, melted cheddar jack cheese, fresh diced jalapeños, and chipotle sauce.
St. James Salad Lunch : Indulge in a revitalizing salad featuring juicy strawberries, tangy goat cheese, and delectable candied walnuts atop a bed of fresh spinach. Savor the vibrant flavors enhanced by a drizzle of raspberry vinaigrette. For an extra touch, add grilled chicken in order to elevate your culinary experience.
Egg Sandwiches : They offer a variety of egg sandwiches, such as the Bacon, Egg, and Cheese Sandwich and the Sausage, Egg, and Cheese Sandwich. Both are served on a choice of white or wheat bread with American or Cheddar cheese.
Omelets : Guests can create their own omelets with a variety of ingredients, as shown in an Instagram post by Soul Brew.
These menu items showcase the diverse and delicious offerings at Soul Brew, making it a popular spot for brunch enthusiasts.
Wrapping Up!
In conclusion, this is more than just a place to grab a cup of coffee or a bite to eat. It's a community hub where relationships are nurtured over shared appreciation for quality, sustainably sourced coffee and delectable food. From the comforting ambiance to the meticulously crafted menu, every aspect altogether embodies the spirit of community and the joy of shared experiences. We invite you to join the family and discover the magic for yourself.
Have you visited Soul Brew? What are your favorite menu items? Share your experiences and recommendations in the comments below. We'd love to hear from you!
And remember to follow Orderific blogs for more fun and informative content about your favorite local eateries and coffee houses. Stay tuned for more exciting reads that 'Feed Your Soul' just like a visit to Soul Brew!
FAQs
Q. Where can I find the nearest Soul Brew?
Ans. The nearest one can be located in St. James, Huntington, or Bellmore in New York.
Q. Are there any other branches of Soul Brew?
Ans. Yes, besides the original branch in St. James, they have branches in Huntington and Bellmore also.
Q. What is the best-selling item of Soul Brew?
Ans. Their best-selling item is the 'Avo Bella,' their signature avocado and burrata toast.
Q. What makes Soul Brew unique?
Ans. It is unique for its community-focused atmosphere and commitment to sourcing sustainable, quality coffee also.