Welcome, food lovers, to the culinary journey that is South Carolina! Renowned for its rich culinary heritage, South Carolina offers a vibrant tapestry of flavors that reflect its history, geography, and culture. From the coastal charm of Lowcountry feasts to the smoky allure of upland barbecue traditions, South Carolina is a foodie paradise, steeped in Southern charm and hospitality.
But what makes South Carolina food truly special is its commitment to farm-to-table quality and freshness. Whether it's juicy peaches, ocean-fresh shrimp, or the much-celebrated Carolina Gold rice, the state's rich bounty shapes its distinctive cuisine. So, loosen your belt a notch and prepare to savor the best culinary experiences the Palmetto State has to offer!
What is South Carolina Food?
South Carolina food is an enticing blend of traditional Southern fare. And unique regional delicacies, deeply rooted in the state's rich history, varied geography, and diverse cultural influences. It's a cuisine that celebrates local ingredients, from the bountiful seafood of its coastal waters to the farm-fresh produce of its fertile inland regions. Every bite tells a story of heritage and tradition. Also encapsulated in dishes like Lowcountry Shrimp and Grits, Smoked Pulled Pork BBQ, and the iconic Frogmore Stew.
Central to South Carolina's food identity is its seafood tradition, especially in the Lowcountry and coastal areas where Shrimp and Grits, Crab Cakes, and Oyster Roasts reign supreme. Inland, you'll find a strong barbecue culture, with each region boasting its signature style and sauce. Whether it's mustard-based sauce in the Midlands, vinegar-based in the Pee Dee, or tomato-based in the Mountains, it's a testament to the state's love for smoky, succulent meats. And let's not forget the state's agricultural gifts, particularly its peaches and Carolina Gold rice.
Top 20 South Carolina Foods and Where To Eat Them
Get ready to embark on a delightful gastronomic tour as we explore the top 20 South Carolina foods. Each with its special place in the state's culinary landscape.
Lowcountry Pirlou / Pirloo: A staple of Lowcountry cuisine, this hearty rice dish is a must-try for any food lover. Made with Carolina Gold rice, shrimp, sausage, and an array of vegetables and spices. It's a one-pot meal that's bursting with flavor.
Fried Chicken: In South Carolina, it's more than just a comfort food. Whether served on its own or as part of a classic Southern meal with sides like collard greens and mac and cheese, fried chicken is a Southern staple that you can find in almost any restaurant.
Fried Okra – Southern Immaculate Bites: This popular Southern side dish is a must-have for any meal in South Carolina. These crispy, deep-fried pods of goodness are perfect for snacking or as an accompaniment to fried chicken or BBQ.
Cornbread: A Southern classic, cornbread takes on many forms in South Carolina. Whether it's served as a side to soak up the sauce from BBQ or transformed into a sweet and savory dessert with peaches and whipped cream, you can't go wrong with this versatile dish.
Chicken Bog – A South Carolina Tradition: A unique blend of rice, chicken, sausage, and spices, this hearty dish is a South Carolina tradition that originated in the Pee Dee region. Savor it at one of the many BBQ joints or festivals across the state.
Pulled Pork: No visit to South Carolina is complete without trying the state's most famous dish – pulled pork. Slow-cooked over smoldering wood, this succulent meat falls off the bone and packs a punch of flavor in every bite.
Collard Greens: A staple in Southern cooking, collard greens are a must-try in South Carolina. Slow-cooked with ham hocks or bacon and served with cornbread, these nutrient-rich leafy greens are the perfect accompaniment to any meal.
Shrimp & Grits: This iconic dish is at the heart of Lowcountry cuisine, with its roots in Gullah culture. Creamy grits and plump shrimp cooked in a flavorful sauce make for a delicious combination that you can find in coastal towns like Charleston, Beaufort, or Hilton Head.
She Crab Soup: Another Lowcountry delicacy, this creamy soup made with crab meat and roe is a staple in coastal restaurants. For the most authentic experience, head to Charleston during the annual She Crab Soup Festival.
Southern Biscuits: No Southern meal is complete without a basket of warm, flaky biscuits. Whether served with gravy for breakfast or slathered with butter and honey as a side, these fluffy delights are a must-try in South Carolina.
10 More!
Peach Cobbler: The Peach State maybe Georgia, but South Carolina is a close runner-up when it comes to juicy, sweet peaches. And there's no better way to savor them than in a warm peach cobbler topped with vanilla ice cream.
Pecan Pie: Another Southern favorite, pecan pie is a staple dessert in South Carolina. Perfectly toasted nuts and a gooey filling make for the perfect sweet treat.
Deviled Eggs: These bite-sized delights are a must-have at any Southern gathering, and South Carolina is no exception. Often served as an appetizer or side dish, they're the perfect blend of creamy and tangy.
Mac And Cheese: A comfort food favorite, mac and cheese takes on a new level of deliciousness in South Carolina. Whether it's served as a side or as the main dish with added toppings like bacon or crab meat, this cheesy classic is sure to please.
Pimento Cheese: A Southern staple, pimento cheese is a must-try in South Carolina. This creamy spread made with cheddar cheese and diced pimentos can be found on menus across the state, from tailgate parties to fine dining restaurants.
Oysters: Being a coastal state, South Carolina is home to some of the freshest and tastiest oysters. Whether you prefer them raw, steamed, or grilled, you can find them in abundance at any seafood restaurant.
Boiled Peanuts: A true Southern snack, boiled peanuts are a must-try when in South Carolina. These salty treats are a perfect companion to a cold beer and can be found at roadside stands or farmers' markets.
Hoppin John: Another Lowcountry classic, this dish of black-eyed peas and rice is a New Year's tradition in South Carolina. But you can find it year-round at any BBQ joint or Southern restaurant.
Frogmore Stew: This Lowcountry favorite is a must-try for seafood lovers. Made with shrimp, sausage, corn, and potatoes, it's a hearty one-pot meal that's perfect for sharing.
Southern Sweet Tea: No Southern meal is complete without a glass of sweet tea. And in South Carolina, it's taken to a whole new level with its perfect balance of sweetness and refreshing taste.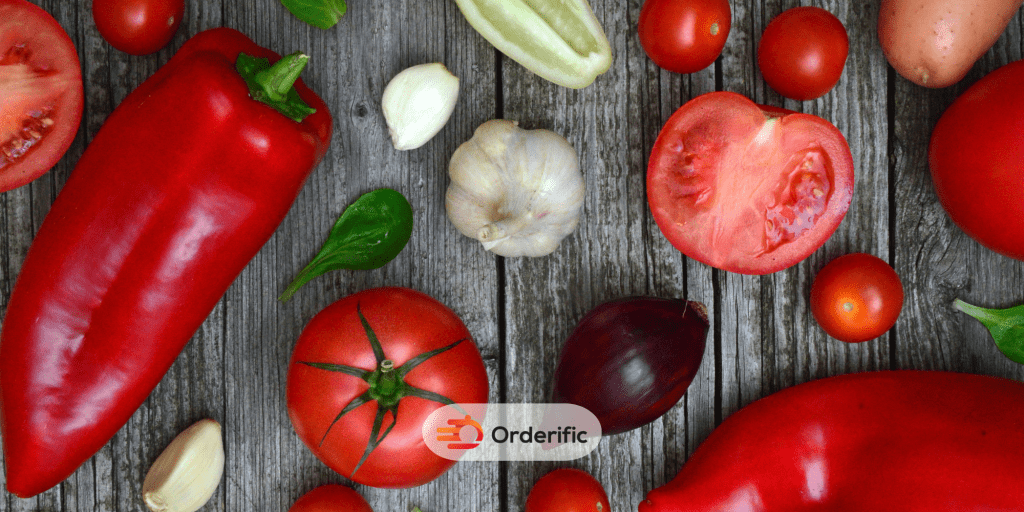 Conclusion
As you can see, South Carolina food is more than just delicious dishes – it's a cultural experience that brings people together. From the coastal Lowcountry to the inland regions, every community has its unique food traditions that are worth exploring. So, next time you're in South Carolina, be sure to indulge in the state's rich culinary heritage and savor the flavors of the Palmetto State! Remember to bring your appetite – there's always something new and delicious to try.
Book your trip to South Carolina and get ready to embark on a delightful culinary journey unlike any other. So, which of these top 20 dishes are you most excited to try? Let us know in the comments below! And if we missed any of your favorite South Carolina foods, don't hesitate to share them with us – we're always looking for new and tasty recommendations. Happy eating!
Click here for more flavorful and informative advice with Orderific. To start experiencing the great benefits Orderific can bring to your business, click here now. Try Orderific!
FAQs
What are some iconic dishes from South Carolina?
Some iconic dishes from South Carolina include Lowcountry Shrimp and Grits, Smoked Pulled Pork BBQ, Frogmore Stew, and She Crab Soup.
What makes South Carolina cuisine unique?
South Carolina cuisine is unique because it reflects the state's diverse cultural influences, rich history, and varied geography.
Is seafood a prominent part of South Carolina's food culture?
Yes, seafood is a prominent part of South Carolina's food culture. Especially in the coastal areas where it plays a central role in dishes like Shrimp and Grits, Crab Cakes, and Oyster Roasts.
Are there regional variations in South Carolina's food traditions?
Yes, there are regional variations in South Carolina's food traditions, particularly when it comes to barbecue sauces and styles.
Where can I find authentic South Carolina food in the state?
You can find authentic South Carolina food at local restaurants, BBQ joints, farmers' markets, and festivals across the state.