Introduction
Welcome to the world of Latvian sporta bārs, a paradise for sports fans where the energy of the game day is palpable and hearty cheers for favorite teams reverberate off the walls. These bars are not just about sports; they serve as a hub for camaraderie, delicious food, and refreshing drinks. At the same time, your favorite premier league match or Champions League game plays out on the numerous televisions around the bar.
So step into the vibrant world of sporta bārs, where sports, food, and cocktails combine to create an unforgettable Latvian experience.
The Culture Of Sporta Bārs: A Gathering Place For Sports Fans
Sports, particularly football, are deeply loved in Latvia, making its sporta bārs the go-to place for fans on game days. It's common to hear intense discussions about the Premier League or the Champions League happening over beer at the bar. Cheering for your favorite team as they compete in the big game, surrounded by fellow sports enthusiasts, there's nothing quite like it.
Sporta bars in Latvia are renowned for their excellent drink selections. You'll find a wide selection of cocktails, from classic staples to innovative, delicious, unique craft options.
But it's not all about drinks here. These sports bars also serve delicious food, from juicy burgers and fries to unique bar bites like fried pickles and mozzarella sticks. The food here is designed to perfectly complement the drinks, creating a combination that's hard to resist for any sports fan.
The Atmosphere Of Sporta Bārs: Food, Drinks, And Entertainment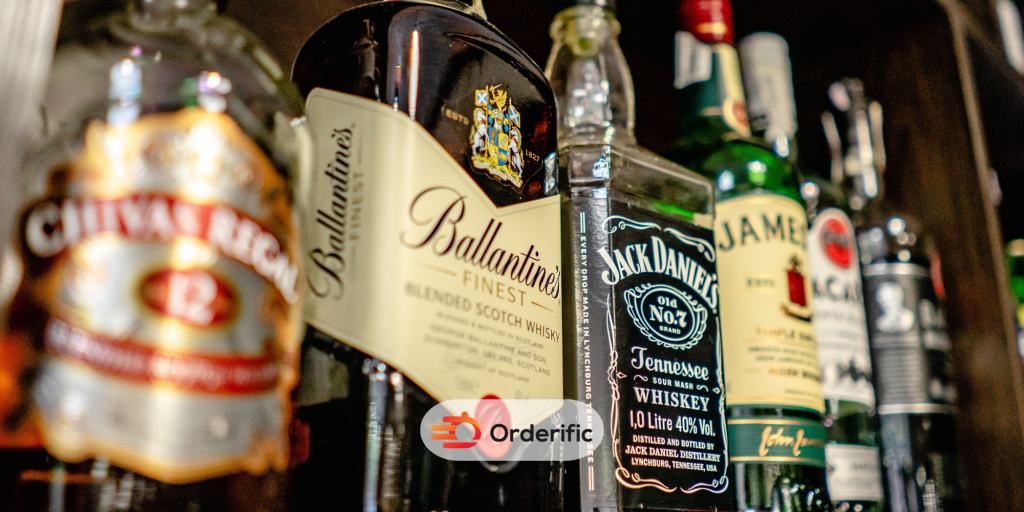 The atmosphere of sporta bārs in Latvia is genuinely one of a kind. As soon as you step in, the electric energy of sports enthusiasts envelops you, the enticing aroma of comfort food, and the clinking of beer glasses. The bars' interiors are adorned with vibrant sports memorabilia, creating an immersive setting for sports lovers. Furthermore, the delightful blend of local and international brews, alongside inventive cocktails, enhances the overall experience. Whether there's a game on or not, these bars are universal hubs of good food, great drinks, and continuous entertainment.
The Most Popular Sports In Latvian Sporta Bārs
Unquestionably, football reigns supreme in Latvian sporta bārs, with patrons passionately following the Premier League and Champions League matches. Ice hockey, another national favorite, also shares the limelight, especially during the World Championships. Additionally, sports like basketball and rugby are steadily gaining popularity, making the sports bars a diverse platform for sports enthusiasts. Whether you're a mainstream sports or niche events fan, you'll find a bar broadcasting your game of choice, accompanied by a lively, enthusiastic crowd.
The Business Of Sporta Bārs: Challenges And Opportunities
Like any business, sporta bārs in Latvia face their share of challenges and opportunities. On the one hand, fluctuating customer traffic depending on sports seasons and maintaining an updated, diverse range of drink selections can be demanding. On the other hand, these bars capitalize on the nation's love for sports, offering a unique socializing platform that combines excellent food, drinks, and live sports entertainment. This exciting blend creates a thriving business model and contributes significantly to Latvia's vibrant nightlife.
Conclusion
Sporta Bārs in Latvia offers more than just a venue to view your favorite sports. They present a unique blend of camaraderie, culture, and cuisine that encapsulates the spirit of this Baltic nation. From the electrifying energy on game days to the tantalizing menu of food and drinks, these bars provide an immersive experience that goes beyond the typical sports bar. Their far-reaching influence is not just confined to providing entertainment; they also contribute to the business sector, adding to the vibrancy and versatility of Latvia's nightlife. If you've been intrigued by our exploration of the sporta bārs scene in Latvia and want to book a demo at Orderific, click here. Experience the magic of Latvian sports culture first-hand, and who knows? You might just find yourself rooting for a Latvian team at your next visit!
FAQs
What is a sporta bārs?
A sporta bārs is a sports bar, a venue where people gather to watch sports.
How is a sporta bārs different from a regular bar or pub?
It is unlike a regular bar or pub, focuses on broadcasting sports events.
What types of sports are typically shown at sporta bārs?
They typically show sports like football, ice hockey, basketball, and rugby.
What is the atmosphere like at a sporta bārs?
The atmosphere at a sporta bārs is electric, filled with the energy of passionate sports fans, and the aroma of delicious food.