Welcome to the ultimate hangout for sports lovers and entertainment seekers – Sporting Life Bar! This lively bar is more than just a place to grab a cold one; it's an experience that brings people together through their love of sports, good food, and great company. Whether you're here to catch the big game or just looking for a fun night out, they've got you covered.
At Sporting Life Bar, the camaraderie among sports fans is electric. As you share shouts of triumph and groans of defeat with fellow patrons, you can't help but feel a part of a larger community. So, with an array of screens that ensure you never miss a moment of the action and an eclectic menu that caters to all tastes, the bar guarantees a memorable time for sports aficionados and casual visitors alike.
Welcome to Sporting Life Bar: A Sports Lover's Paradise
Sporting Life Bar is a testament to the beauty of embracing history and community. Stepping into this cozy establishment, you're greeted by a unique blend of reclaimed wood that tells stories of the past. The bar top, once the basketball court floor of the Downtown L.A. Y.M.C.A. from the 1920s, is a living relic. Massive redwood beams, once part of a Connecticut field's water tank for a century, create a rustic charm that's hard to resist. The table tops, fashioned from hemlock, Douglas Fir, and red and white oak sourced from a Pennsylvania barn, further underscore the commitment to sustainable aesthetics.
At Sporting Life Bar, the experience transcends its inviting ambiance. This vibrant community hub hosts engaging events like trivia nights, darts tournaments, slot competitions, and special gatherings such as the Super Bowl hog roast. Since its inception in April 2014, it has garnered numerous awards, including consecutive titles of Sports Bar of the Year in 2014 and 2015, honored by Las Vegas Weekly. Beyond being a beverage destination, this bar is a gathering space where individuals come together, unwind, and create lasting memories. In our modern, fast-paced world, Sporting Life Bar exemplifies how blending history, camaraderie, and reclaimed charm can craft an extraordinary haven for everyone.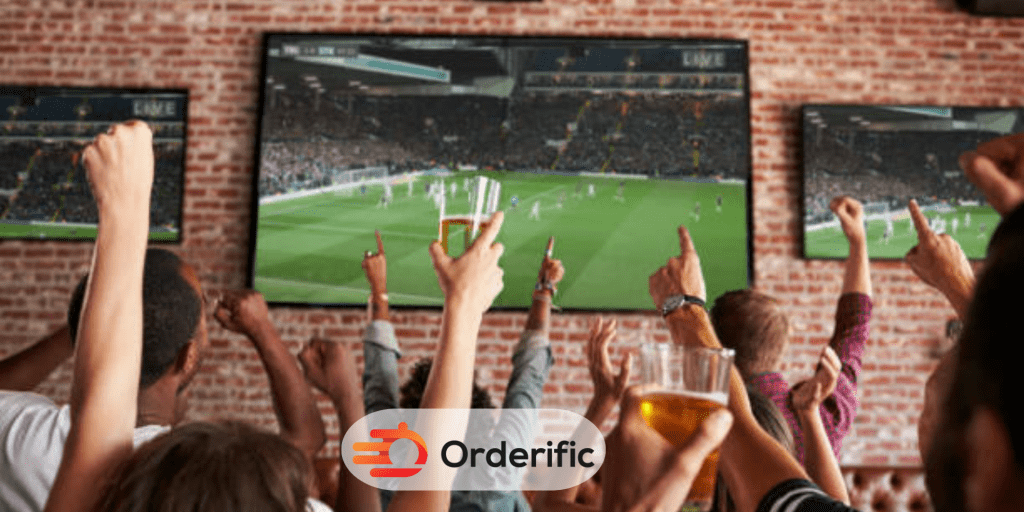 Game Day Vibes: Immersive Sports Viewing at Its Best
At Sporting Life Bar, every day feels like game day. The moment you step through the doors, you're immersed in the thrill of sporting events being broadcast on numerous HD screens scattered throughout the venue. From local games to international matches, Sporting Life Bar ensures you're in the heart of the action. So, each screen is strategically placed to give an uninterrupted view from any corner of the bar, allowing you to enjoy every second of your favorite sporting event without missing a beat.
Adding to the adrenaline-charged atmosphere, the state-of-the-art sound system delivers crisp, clear audio, making you feel like you're right there on the field or court with the players. The bar brings sports to life with its dedicated fan base, creating a riveting environment to cheer on your team. Whether it's the roar of an NBA final, the rush of an NHL shootout, or the tension of a Champions League match, Sporting Life Bar provides the most immersive sports viewing experience, making it the ultimate destination for any sports enthusiast.
The Menu: Winning Flavors and Refreshing Beverages
Enhance your night at Sporting Life Bar with an exquisite menu designed for game-time sharing. Indulge in tempting wings with your preferred sauce or fully loaded nachos for a game-like taste. Their acclaimed Sporting Life Burger, a juicy delight with cheddar, bacon, and exclusive sauce, has won enthusiastic praise. Health-conscious patrons can opt for salads and wraps to find a dish that suits them.
But the experience goes beyond food. Sporting Life Bar boasts an impressive and diverse drink menu. Whether you crave locally brewed craft beer or a refreshing cocktail, they've got you covered. Their draft beer selection, featuring the best of local microbreweries, rotates regularly. Additionally, handcrafted cocktails put a creative twist on classics. The friendly bartenders are eager to recommend drinks based on your preferences, ensuring your visit to Sporting Life Bar is tailored to your taste.
Unwind and Celebrate: The Energetic Atmosphere
After an intense day of cheering on your team, Sporting Life Bar offers the perfect place to unwind and celebrate, whether in victory or defeat. The bar's energetic atmosphere is perfect to bring joy and relaxation to its patrons. From live music sessions that fill the air with melodic tunes to special theme nights that add a dash of novelty to your routine, there's always something exciting happening here. The vibrant ambiance makes every visit a celebration, turning regular evenings into memorable experiences.
Experience the Vibrant Atmosphere at Sporting Life Bar: Where Sports, Friends, and Fun Unite! Join fellow enthusiasts for games, laughter, and great conversations that turn strangers into friends. With clinking glasses and lively banter, this is your ultimate hub for sports and camaraderie!
Sports Fans' Haven: Connecting with Like-Minded Enthusiasts
These places are more than just a bar; it's a community of sports enthusiasts, connected by their shared love for the game. The camaraderie between patrons is palpable, and whether you're rooting for the same team or rivals, everyone feels welcome in this inclusive environment. Here, strangers become friends over a mutual passion for sports, and newcomers are greeting with open arms. It's not uncommon to see regulars and staff cheering on familiar faces as they walk through the door.
For those looking to engage in sports discussions, and debates, or just find a friendly ear to talk about the latest game, Sporting Life Bar is your haven. With an assortment of games playing simultaneously, there's always someone who shares your interest. And what better way to make new friends than over a cold drink and an exciting game?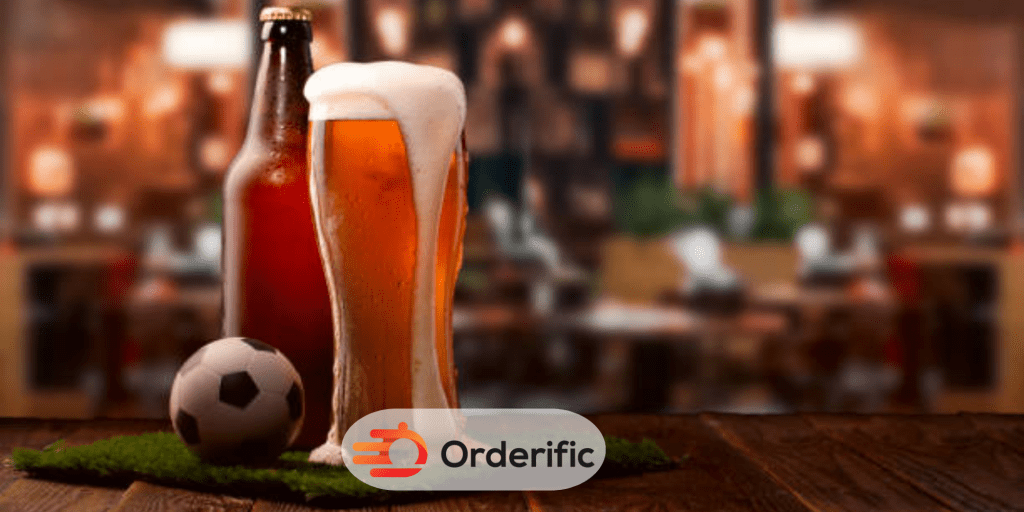 Conclusion
Sporting Life Bar is where sports and entertainment unite to create an unforgettable experience. With its warm, inviting atmosphere, top-notch viewing experience, delicious menu, and lively ambiance that fosters camaraderie, it's no wonder that it's the go-to spot for sports fans everywhere.
Stop by today and see why Sporting Life Bar continues to earn accolades as a hub for sports lovers, foodies, and those seeking a good time. Cheers to fun! So grab your friends and head over to Sporting Life Bar, where the game is always on, and the memories last a lifetime. See you there!
Click here for more flavorful and informative advice with Orderific. To start experiencing the great benefits Orderific can bring to your business, click here now. Try Orderific!
FAQs
Where is Sporting Life Bar located?
Sporting Life Bar is located in the vibrant city of Las Vegas, Nevada with two locations. It's situated in the bustling downtown area and is easily accessible from anywhere in the city.
What makes Sporting Life Bar unique?
It is unique in its blend of history, community, and sports culture.
Can I host a private event at Sporting Life Bar?
Absolutely! Sporting Life Bar offers private party packages for groups looking to celebrate special occasions or corporate events.