If you're seeking a nail shape that perfectly balances the chicness of a square with the subtlety of an oval, look no further than Squoval nails. This trendy nail design is already making waves in 2023 and is set to be a favorite for nail enthusiasts, influencers, and celebrities alike. The squoval shape's versatile nature lends itself wonderfully to a wide variety of nail art styles, making it a top choice for those who love a good manicure.
But what makes Squoval Nails stand out is their unique blend of practicality and style. Unlike other sharp and edgy nail shapes, squoval nails offer an aesthetically pleasing look without compromising on the strength and durability of your nails. Whether you prefer a minimalist design or more elaborate nail art, squoval nails are your go-to choice for a stylish and lasting manicure. So, let's dive into the world of Squoval nails and explore why they're THE nail shape to try in 2023!
But…What Are Squoval Nails?
Squoval nails, also known as squoval-style nails or square-oval nails, are a unique nail shape that combines the best of both worlds – the sharpness of a square nail with the softness of an oval. This hybrid design has quickly become popular among celebrities and influencers on social media platforms such as Instagram.
The squoval style offers a subtle sophistication and elegance that can be adapted to any nail art design. Whether you prefer intricate designs or subtle shades, the squoval shape provides just the right balance between chic and classy for your nails.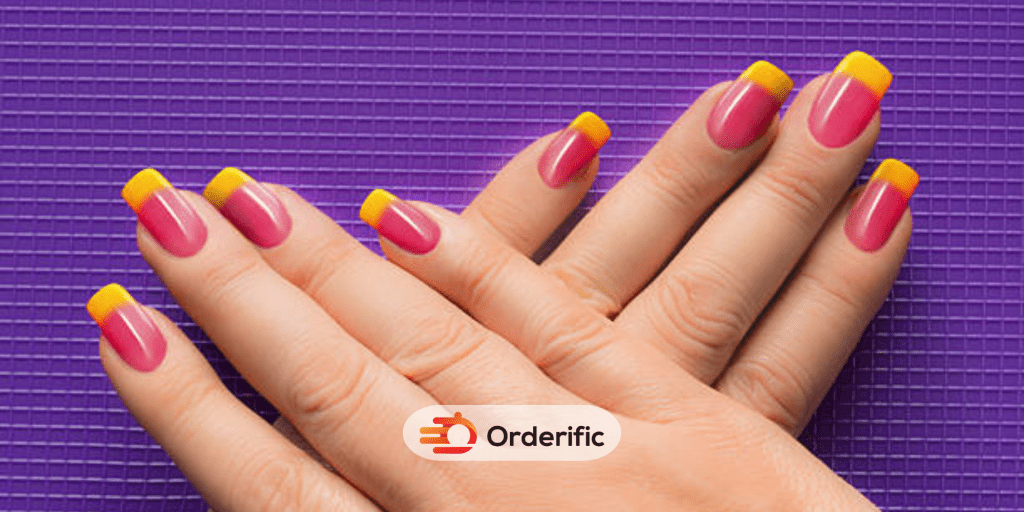 Why We Think Squoval is the Most Flattering Nail Shape
Aside from its versatile nature, Squoval nails are also the most flattering nail shape for all types of hands. The gentle curve and wider sides create an illusion of length while still keeping your nails strong and healthy. What's more, this hybrid nail shape is perfect for those with weak or brittle nails as it allows them to grow out without breaking.
Plus, it's also an ideal choice for those who cannot grow their nails long due to time constraints or career demands. The beauty of squoval nails lies in their simplicity and versatility – you can go from a subtle and simple design to more intricate art depending on the occasion. Whether you're attending a wedding or hitting the beach, squoval nails are sure to make you stand out!
Go Long…or Short!
If you're thinking of trying out squoval nails, don't be afraid to play around with length. You can either go for a classic shorter look or experiment with long-lasting acrylics for an ultra-glamorous finish. The beauty of the squoval shape is that it looks good no matter what length you choose – just make sure you keep your nails hydrated and healthy to avoid any breakages.
Suits All Types of Hands
It doesn't matter what type of hands you have – squoval nails are sure to flatter them all. Whether you have long and slender fingers or short and wide ones, this nail shape is guaranteed to make your digits look beautiful. The subtle curve of the squared-off oval provides an illusion of length, so go ahead and try out different lengths and designs to see which ones best suit your hands.
Complements Every Gel Polish Colour
Thanks to its versatile shape and size, squoval nails can be paired with any gel polish color. From classic nudes to vibrant tones and metallics, this nail shape has the potential to bring out the beauty of every color. Plus, you can also experiment with intricate designs such as ombre or French tips for a more unique look!
How to File Squoval Nails: Our Step-by-Step!
Filing your nails might seem daunting, but with the right tools and technique, you'll be able to achieve perfect squoval nails at home. Here's a quick guide on how to file your squoval nails:
Start by filing your nails into a square shape. Make sure that all four sides are even. Gently file the corners of your nails to create an oval shape
Use a nail buffer to smooth out any rough edges and create a beautiful shine
Apply a base coat and gel polish color of your choice
Finish off with a top coat for extra shine and protection
Our Celebrity Squoval Nail Inspo!
Ready to try out squoval nails? Here are some of our favorite celebrity looks that will inspire you to create your unique nail art:
Selena Gomez: Selena's barely-there nude squoval nails look effortlessly chic and timeless.
Kim Kardashian: Kim K always goes for the boldest of looks and her metallicsquoval nails are no exception.
Kylie Jenner: Kylie's classic French tip squoval nails look gorgeous and feminine.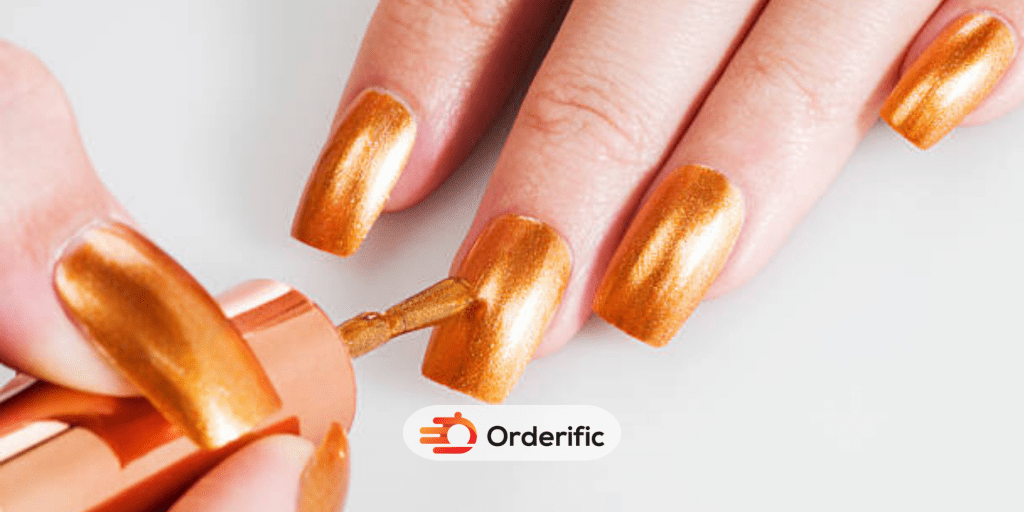 Try Square Oval Nails for Your Next Mani!
There's no denying that squoval nails are shaping up to be the ultimate nail trend of the year. Their perfect blend of practicality, versatility, and style makes them a hit among those who crave a chic yet low-maintenance manicure. Trying out the squoval shape for your next mani could just be the change you need to revamp your nail game!
So why wait? Discover the transformative power of squoval nails and step into the spotlight with this trendsetting nail shape. Whether you prefer a bold, vibrant look or a subtler, minimalistic design, squoval nails are your ticket to a fashion-forward and fabulous manicure. Get ready to turn heads and make a statement with your squoval nails!
Conclusion
We think Squoval nails are the perfect nail shape for 2023. They offer an unbeatable combination of practicality, timelessness, and versatility that will take your manicure game to the next level. Whether you're a fan of subtle shades or vibrant hues, squoval nails are sure to make you stand out from the crowd. It's time to join the squoval nail revolution and show off your unique, statement-making manicure!
Whether you prefer classic French nails or a bolder look, give Squoval nails a try and get ready to make heads turn. From subtle shades to intricate designs, this hybrid nail shape adapts beautifully to any type of manicure and is sure to add a touch of sophistication to your look. So go ahead, embrace the trend, and show off your statement-making squoval nails!
Find more informative and trendy content with Orderific here. For the many ways Orderific can improve your business, start trying it out here. It's Orderific time now!
FAQs
What are squoval nails, and how do they differ from other nail shapes?
Squoval nails are a hybrid nail shape that combines the sharpness of a square with the softness of an oval.
What are the advantages and disadvantages of having squoval nails?
The advantages of having squoval nails are that they are durable, flattering on all types of hands, and extremely versatile.
What are some popular nail designs or manicure styles that complement squoval nails?
Some popular nail designs that complement squoval nails include French tips, ombre, and metallics.
Can you provide tips for maintaining and shaping squoval nails to keep them looking their best?
To maintain and shape your squoval nails, make sure to file them into a square shape first before rounding out the corners to achieve the oval look.
Are there different types of squoval-style nails?
Yes! You can experiment with different lengths short or long-lasting acrylic for an ultra-glamorous finish.