Welcome to the bustling world of club management! Effective staff rostering and HR management are paramount amid the constant buzz and energy. Imagine having a smooth, efficient system with seamless scheduling and clear employee availability. Embark with us on this journey to master shift schedules, encompassing rostering software, HR software, and even Google Calendar. Feel the relief as time tracking becomes a breeze. Picture human resources simplified, with a focus on employee satisfaction. We'll delve into workforce management's nuances and discuss employee scheduling apps' virtues. Join us to unravel the secrets to a perfectly managed club staff roster – making your club a favorite haven for employees and patrons alike. Let's conquer this challenge together, transforming your club into a model of exceptional rostering and HR management.
Understanding the Importance of a Well-Planned Roster
In the pulsating heart of club management, a well-planned roster is the lifeblood. Now, imagine a club bustling with energy. The lights flash, music reverberates, and staff glides effortlessly from task to task. This smooth operation, you see, is the fruit of meticulous staff rostering.
As the clock ticks, each employee, outfitted with a clear schedule, is a vital cog in the grand machinery. Time tracking isn't a hassle but a well-oiled function, thanks to efficient roster management. Take a moment. Visualize this utopia where shift schedules align perfectly with employee availability.
Transition to the technological side. Here, rostering and HR software play their part in crafting this symphony of productivity. Employee scheduling apps and tools like Google Calendar augment this system, ensuring every beat is noticed and every task is completed.
But wait, there's more to this than just efficiency. Remember, we're dealing with people, not just resources. A well-planned roster respects individual needs, fostering a positive work environment. The human touch, you see, is key in human resource management.
So, let's dive deeper. Let's unravel the art of creating an employee roster that balances operational needs and employee satisfaction. Join us as we explore how staff scheduling can transform your club into a model of extraordinary workforce management.
Boosting Employee Morale and Satisfaction
Engage with us as we journey into the heart of employee satisfaction. Imagine the infectious energy of a motivated workforce, their spirits lifted high. In the symphony of club management, their satisfaction hits the high notes. Each shift schedule, conscientiously planned, echoes respect for their time. Can you feel the warmth of appreciation radiating from your staff?
Now, consider the benefits of effective staff scheduling. Picture your employees glowing with gratitude, their work-life balance masterfully maintained. See the ripple effects of this harmony, extending to the club's overall ambiance. With each well-timed task, there's a substantial stress reduction. Gratitude replaces grumbles, and the club thrives.
Confidently, your team moves as one, their roles clear, their responsibilities determined. Engage with the rostering software, their availability, and preferences considered. They view their schedule on an employee scheduling app, and their time is respected. They see your club as a haven that values their contribution.
Finally, the human touch in HR software underscores this sentiment. It's not just about roster management. It's about the people, their satisfaction, and their morale. You're not just building a well-structured club but a family. So, let's dive in further, exploring this key to unlocking immense workforce potential.
Ensuring Adequate Staffing Levels
The key to a harmonious club environment? Adequate staffing levels. Picture this: the club, buzzing with energy, a hive of activity. Staff, perfectly poised, glide from task to task. No rushed movements, no frantic scrambling. Every role filled, every shift covered.
Now, imagine the calmness permeating the atmosphere. Employees relaxed, knowing they were part of a complete team. No sudden double shifts, no unexpected overtimes. Rostering software, carefully implemented, ensures a fair distribution of tasks.
Feel the tranquility as you glance at the employee roster. Satisfaction washes over you as you witness a perfect blend of efficiency and fulfillment. The scheduling software, giving clear visibility of the workforce management, elicits a sense of control.
Hear the clock ticking; each second accounted for. Time tracking becomes an effortless routine, a manageable chore. The meticulously maintained time clock reflects precision and respect for employee time.
Then, notice the ripple effect on the club's ambiance. Patrons relish the attentive service and the relaxed atmosphere. Your club, now an oasis of effective staff scheduling, sets a new bar in the industry.
Maximizing Productivity and Efficiency
Envision a club humming with unmatched productivity. Efficiency is the mantra echoing in every task, every shift. The rhythm of diligent work is palpable, amplified by effective staff scheduling. Every employee, their role defined, contributes to this symphony of success. Their actions, guided by rostering software, flow seamlessly, like a well-rehearsed dance.
Feel the energy in every task, the pride in every achievement. This is the result of a well-structured employee roster. Workforce management is no longer a problem but a harmonious process facilitated by HR software. The time clock ticks, each second a testament to your club's relentless drive.
Now, immerse yourself in this realm of efficiency. Hear the smooth hum of operations, the rhythmic beat of productivity. Google Calendar, a faithful ally, ensures that every event and every deadline is precisely met. It paints a picture of the club where time tracking is an effortless routine, a manageable task.
Experience the joy that comes from a well-managed staff roster. Feel the satisfaction of seeing your club operating at its peak. Indeed, this is more than just about running a successful club. It's about nurturing a community that thrives on the principles of productivity and efficiency. So, let's delve deeper into this journey, exploring the strategies and tools that help maximize productivity and efficiency in your club.
Assessing Your Staffing Needs
Picture yourself standing in the control room of your club, peering intently at the staff roster. The colorful array of names and schedules represents a complex yet beautifully orchestrated symphony of shifts, each playing a vital role in the smooth operation of your club. Feel your fingers brush over the intricately woven tapestry of staff schedules, each strand representing an employee, their skillsets, availability, and their unique contribution to the team. Suddenly, assessing your staffing needs feels less like a chore and more like an art form, a dance of logistics and human resource management.
Identifying Peak Hours and Busy Periods: Picture a heat map of your club's activity. Red areas signify peak hours, times when the club is buzzing with patrons, and the staff needs to be at their most efficient.
Considering Employee Skill Sets and Expertise: Navigate through a tapestry of talent. Every thread reflects an employee's unique skill set and expertise, contributing to the complex yet harmonious whole.
Factoring in Time Off and Leave Requests: Visualize a calendar, each day marked with availability, vacations, and time-off requests, each entry a testament to the human side of your operation.
Each bullet point and factor comes together to form a cohesive picture. A picture of a club that is not just operationally adept but also a place that respects and values its workforce. The roster, the HR software, the time tracking, and the scheduling software all become a giant, more beautiful puzzle: a club that thrives on efficiency, camaraderie, and the satisfaction of its employees and patrons. This is the art of club staff rostering and HR management.
Implementing a Fair and Balanced Scheduling Process
Step into the arena of fair and balanced scheduling, a cornerstone of successful club management. Picture a seesaw, each side balanced perfectly – a symbol of equitable staff scheduling. Knowing each employee's time and skills are recognized and valued.
Transition now to the human side. See the smiles on your staff's faces, their spirits high. They know their work preferences are considered and their time-off requests are respected. Each employee scheduling app notification is a testament to their voice being heard.
Now, consider the impact on your club's atmosphere. Sense the harmony in the air, the camaraderie among your staff. A well-balanced roster, you see, fosters not just efficiency but also a strong team spirit.
Visualize the staff scheduling software at its best, catering to individual needs while maintaining operational efficiency. Hear the soft clicks as you update the roster, the changes reflecting your commitment to fairness.
Lastly, revel in the peace of mind from knowing your club is a model of fair and balanced scheduling. You've created a well-structured operation and a haven for your staff. You've mastered the art of harmonious scheduling, and the rewards are palpable. The result? A thriving club with a motivated and satisfied workforce, ready to take on any challenge.
Rotating Shifts and Responsibilities
Delve into the world of rotating shifts and responsibilities. Imagine a carousel, each horse a symbol of a different role, spinning in harmony. As your staff step onto this carousel, they embrace variety and learning. Each rotation brings a new perspective and a fresh challenge. Now, close your eyes and listen to the hum of a motivated workforce, their spirits buoyed by diversity. Smell the aroma of new opportunities, each rotation a chance to learn and grow.
Touch the pulse of a well-operated club, its rhythm guided by a fair rotation of shifts. Savor the taste of success, the fruit of diversified roles and responsibilities. Finally, witness the transformation that encompasses the club. It is a vibrant symphony where each musician plays a different instrument, yet the orchestra is in sync. That's the magic of a well-implemented rotation system, a key element in our staff rostering and HR management guide.
Accommodating Employee Preferences and Availability
Immerse yourself in the realm of accommodating employee preferences and availability. Envision a mosaic, each tile representing an individual's schedule, forming a harmonious whole. Feel the satisfaction of a well-thought-out roster reflecting the diversity of your staff's needs.
Sense the tranquility of your club, as every team member benefits from a schedule that respects their personal life. Hear whispers of gratitude, each word a testament to your commitment to worker satisfaction. Picture the employee scheduling app, a beacon of fairness and consideration.
A glimpse at your well-maintained roster, reflecting meticulous planning and seamless HR management. Taste the success of a balanced club operation where employee satisfaction meets operational efficiency. Lastly, touch the essence of your club, its heart beating in the rhythm of a well-structured, considerate staff roster. This is the epitome of modern club management, prioritizing both efficiency and employee satisfaction.
Addressing Potential Scheduling Conflicts
Step into the labyrinth of potential scheduling conflicts. Feel the initial sense of unease, the trepidation of navigating this complex terrain. Yet, amidst the potential discord, envision a clear, calm path unfolding. This path, illuminated by effective HR software, leads toward resolution. Hear the silent hum of the scheduling software, diligently working to prevent clashes. Experience the relief as conflicting schedules untangle, a testament to your efficient management.
Sniff the aroma of peace, replacing the initial scent of confusion. See the roster, once a battlefield of overlapping shifts, now a cohesive map of harmonious schedules. Touch the essence of the resolution, a palpable change in the ambiance of your club. Feel the harmony reinstated, the potential conflicts averted. Savour the taste of success, the sweet reward of managing staff scheduling effectively. Lastly, immerse yourself in the sense of accomplishment. You've navigated the labyrinth of potential scheduling conflicts and emerged victorious. This is an integral part of club staff rostering and HR management.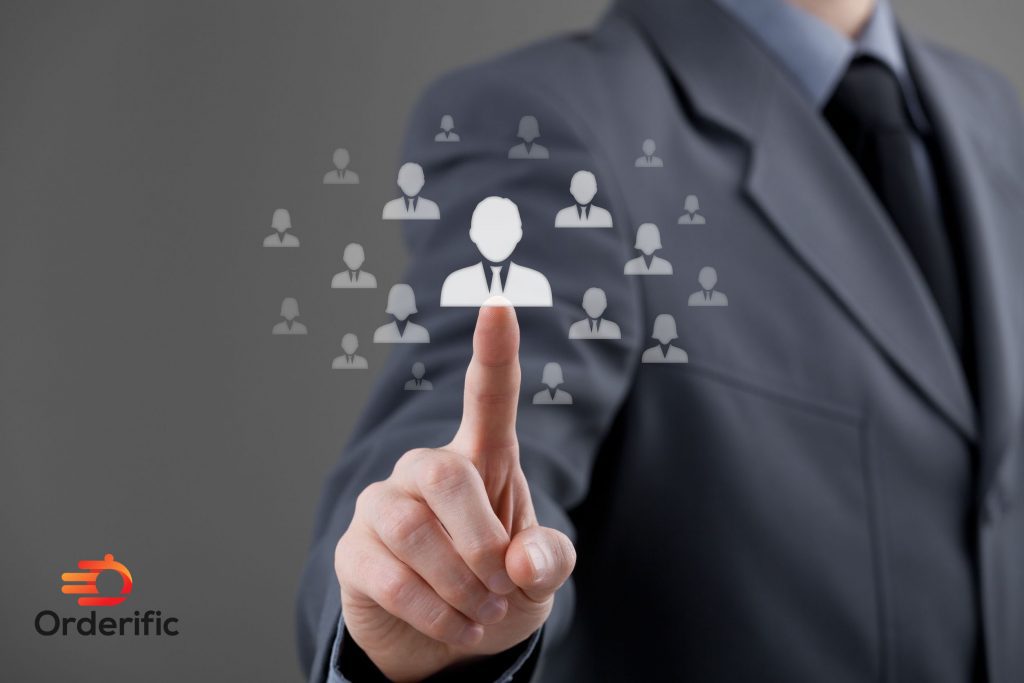 Using Technology to Streamline Roster Creation
Venture into technology, a powerful ally in streamlining roster creation. Imagine a symphony, each note representing an intricate element of your staff schedule. Now, picture an expert conductor, the technology, harmonizing this complex symphony. Feel the rhythm of seamless operations; each beat is a testament to meticulous planning empowered by rostering software. See the fluttering pages of the digital employee scheduling app, each entry reflecting your commitment to efficient staffing.
Hear the soft hum of the HR software working tirelessly in the background. Smell the aroma of innovation permeating every corner of your club. Taste the sweet nectar of success, a result of adapting technology for your club's needs. Lastly, touch the pulse of your club, throbbing with the rhythm of progress and innovation. This is the essence of using technology to streamline roster creation, a key strategy in modern club management.
Exploring Staff Scheduling Software Options
Embrace the digital revolution as you explore the myriad staff scheduling software options. Feel your pulse quicken with anticipation as you navigate the landscape of cutting-edge solutions. Listen to the harmonious symphony of features, each designed to simplify your rostering woes.
Catch a whiff of innovation, a gentle reminder of technology's limitless possibilities. Picture a well-oiled machine, each cog representing a feature of your chosen scheduling software. Savor the sweet taste of success as you master the art of using technology to enhance efficiency.
Touch the interface, each click echoing your commitment to streamline operations. Watch as your club transforms into a productivity hub fueled by state-of-the-art software. Lastly, immerse yourself in this digital era. Profoundly experience the satisfaction of harnessing technology to fulfill your club's staffing needs. Indeed, exploring staff scheduling software options is a critical step in empowering your club's human resource management.
Leveraging Mobile Apps for Easy Access and Updates
Embrace the digital age with the power of mobile apps for easy access and updates. Picture yourself holding a remote control to your club's operations. Feel the smooth screen under your fingers as you navigate effortlessly through your staff roster. Hear the soft pings of updates, each notification a testament to real-time communication.
Inhale the scent of efficiency. It's the aroma of a well-oiled machine, your club operating at peak performance. Now, taste success. It's the delicious result of melding technology with human resource management.
See the transformation in your club, a physical manifestation of digital ease. Lastly, touch the future, a future where managing your club is as simple as swiping left and right. Indeed, leveraging mobile apps for easy access and updates is a fruitful venture that reaps immense benefits. This is the future of staff rostering and HR management, where technology harmoniously coexists with human touch.
Integrating with Time Tracking and Payroll Systems
Step into a world where efficiency meets automation. Imagine a cogwheel, each tooth meshing perfectly with the time tracking and payroll systems. Feel the smooth operations, like a well-oiled machine, your club humming in perfect harmony. Hear the soft whir of integration, the HR software, and payroll systems synchronizing seamlessly. Smell the aroma of precision, the essence of immaculate timekeeping and accurate payroll management.
Taste the sweet flavor of success, the crowning jewel of your club's efficient rostering and HR management. See the landscape of your club change, the seamless integration painting a picture of perfect harmony. Touch the pulse of your club, thumping with the rhythm of well-integrated systems. Now, bask in the satisfaction, the knowledge of having mastered the art of integrating time tracking and payroll systems, a crucial component of modern club staff rostering and HR management. This is the epitome of efficient club management.
Conclusion
In conclusion, mastering club staff rostering and HR management is a fine art. You create a tapestry of operational success by weaving together staff preferences, efficient rostering, and technology. Picture the beauty of a well-run club, each element singing in perfect harmony. Feel employees' satisfaction, their needs met, and their voices heard. Hear the smooth hum of integrated systems, from staff scheduling software to time tracking and payroll systems. Sip the sweet taste of success, savoring every drop of your club's increased efficiency and profitability. For an even more streamlined experience, consider Orderific, a leading solution for restaurant owners looking to boost revenue and enhance customer experience. For more information on Orderific, schedule a FREE DEMO today.
FAQs
What are the key responsibilities of a human resources (HR) department within an organization?
The HR department's key responsibilities include recruiting, training, employee relations, benefits, compliance, and maintaining work culture.
How can an automated rostering system benefit employers and employees in a retail setting?
An automated rostering system enhances scheduling efficiency, reduces errors, ensures fairness, and promotes employee satisfaction.
Discuss the challenges of managing remote or dispersed teams from an HR perspective.
Managing remote teams presents challenges in communication, fostering team cohesion, conducting performance evaluations, and ensuring work-life balance.
What strategies can HR departments implement to promote employee well-being and job satisfaction?
HR departments can promote well-being and job satisfaction through flexible work policies, wellness programs, recognition initiatives, and continuous feedback.
How does technology aid in efficient staff rostering and HR management?
Technology enables streamlined scheduling, easy communication, conflict resolution, and efficient payroll integration.
What are the benefits of using mobile apps for staff rostering and HR management?
Mobile apps offer real-time updates, easy access, and efficient staff rostering, enhancing HR management overall.