Imagine stepping into your local bar. The air is buzzing with chatter, the clink of glasses, and the rhythmic beat of music. Suddenly, your favorite bartender fumbles with the new software at the bar. The experience, usually so seamless, is now riddled with long waits and frustrated customers. This image underlines the need for effective staff training in software implementation. With the right training programs, employees navigate new systems like masters, ensuring that the atmosphere remains electric, the service impeccable, and the customer engagement at its peak. In this piece, we'll delve into the importance of staff training and onboarding with new bar software tools, offering an in-depth look at best practices and how to smoothen that daunting learning curve. Sit back, pour yourself a drink, and join us on this enlightening journey.
What Is Staff Training?
Staff training, dear reader, is a journey of discovery and growth. Imagine a seed, carefully nurtured, blossoming into a vibrant plant. That's precisely what staff training does for an individual's professional persona. It's the gentle rain shower that nourishes, the warm sunlight that encourages growth, and the fertile soil that provides a strong foundation.
Each training session is a carefully crafted experience designed to ignite the spark of learning and fan it into a roaring flame of knowledge. The training material serves as the map guiding employees on this enlightening adventure. And the employees? They are eager explorers, enthusiastically stepping onto the path of knowledge acquisition.
As the training unfolds, so does the employee's understanding of their role, capabilities, and the boundaries they can push. The learning curve, once a sheer climb, becomes a manageable incline. Initially a confusing labyrinth, the digital adoption platform transforms into a familiar playground.
The skills honed during this process extend beyond the software interface. Employee development encompasses personal growth, fostering an environment of confidence, creativity, and camaraderie. This continuous cycle of learning and improvement is what we call staff training. And the result? An engaged, skilled, and motivated workforce that excels at serving those frothy pints and capturing hearts, one customer at a time. So let's toast to staff training, the unsung hero of bar excellence!
What Does Staff Training Involve?
Staff training begins with a welcoming onboarding process. As newbies set foot in the bar, they are greeted not with uncertainty but with a supportive learning environment. This first impression is crucial, setting the stage for the rest of their training journey.
The training program itself is a potpourri of learning experiences. It skillfully combines traditional training methods with a splash of online training, creating a cocktail of learning that is both engaging and effective. The ingredients? A dash of hands-on practical sessions, a generous pour of interactive digital learning, and a hint of peer mentorship.
The training software serves as the bartender, mixing these components into a unique learning cocktail for each employee. Its digital adoption platform ensures that every employee can handle the new system. Instead, it holds their hand, guiding them through the complexities and helping them master the software.
The training material, on the other hand, is the recipe book. It lays out the best practices, the do's and don'ts, and the secret ingredients that make an excellent bartender. Learner engagement is the cherry on top, ensuring that each training session is informative but also fun and engaging.
Finally, as the training concludes, the employees don't just walk away with new skills. They walk away with a sense of accomplishment, a newfound confidence in their abilities, and a deep-seated pride in their role. Staff training, in essence, is a journey of growth and development, turning each employee into a master mixologist in their own right.
Why Do We Train Staff?
We train staff not out of obligation but out of necessity. Ever wondered why? Well, let's embark on a journey to find out.
At the heart of every thriving bar is its team. They're the jugglers of tasks, creators of experiences, and, most significantly, the ambassadors of service. Yet, without proper training, even the best talents can falter. So, we train staff to transform raw potential into polished gems.
Training is not a chore; instead, it's an investment. An investment in employee growth, skill enhancement, and, ultimately, in the bar's success. Each training session is a stepping stone on the path of professional evolution.
Imagine a bartender mastering the software, orders flowing effortlessly, and customer engagement skyrocketing. All thanks to training. Once looming like a mountain, the learning curve now feels like a pleasant hike. It's not just about software proficiency, though. It's about furthering personal growth and fostering teamwork, turning the bar into a well-oiled machine.
But wait, there's more! Well-trained staff don't just deliver service; they create experiences. Experiences that captivate customers, luring them back for more.
So, we need to train staff. We empower them, instill confidence, and inspire excellence. And this, dear reader, is why staff training isn't an option; it's a must-have ingredient for success. Here's to employee development, learning, and the power of training. Let's raise a toast to the unsung heroes of our bars!
What are the Benefits of Training Employees?
Picture this – a bustling bar, high spirits, and a team of well-trained staff. The atmosphere is electrifying, yet the service runs like a finely tuned orchestra. This is the magic of employee training. But what makes it so beneficial?
Enhances Skill: Training programs give employees a dose of knowledge, sharpening their skills. The outcome? A bartender who doesn't just pour a drink but crafts an experience.
Boosts Confidence: Employees gain confidence as they conquer the learning curve of software implementation. They navigate the digital world with ease, transforming challenges into triumphs.
Promotes Consistency: Training ensures uniformity in service. Every customer, every drink, every interaction is consistent, creating a brand image that's as smooth as the finest whiskey.
Optimizes Efficiency: Well-trained employees are efficient. They utilize the bar software tools effortlessly, reducing long waits and increasing customer satisfaction.
Fosters Teamwork: Employees learn to work as a cohesive unit through training. They blend like a perfect cocktail, promoting a harmonious work environment.
Motivates Employees: Training instills a sense of value in employees. They feel invested in and motivated to strive for excellence.
Increases Retention: Training is a magnet that attracts and retains top talent. After all, who wouldn't want to work in a place that values learning and growth?
Boosts Profit: Ultimately, training reaps financial rewards. Happy employees lead to satisfied customers, which leads to a profitable bar.
So, the benefits of training employees are as clear as a well-poured gin and tonic. It's no wonder bars investing in staff training find themselves at the top, raising their glasses to success.
Why Is Staff Training and Development Important?
Through training, employees learn the ropes. They understand the software, master the art of mixology, and perfect the balance of speed and service. Every moment spent training molds them into masters of their domain. It's the magic wand that transforms a novice into a seasoned professional.
Development, on the other hand, is the cherry on top. It nourishes the individual, boosting their confidence. They no longer view the software as a challenge but as a tool to provide exceptional service. The result? A happier, more efficient employee.
But it's not just about the employee. It's about the customer. A well-trained staff promises an enjoyable experience that lingers in the customers' memory and draws them back to the bar.
Moreover, it paves the way for growth. As employees evolve, so does the bar. It becomes a hub of excellence, a testament to the power of training and development.
Lastly, it cultivates an atmosphere of learning. Employees are encouraged to explore, innovate, and improve, fostering a positive and productive work environment.
In essence, staff training and development is the secret ingredient for success. The pulse keeps the bar alive, vibrant, and thriving. So, here's to training and development – the unsung heroes of the bar industry!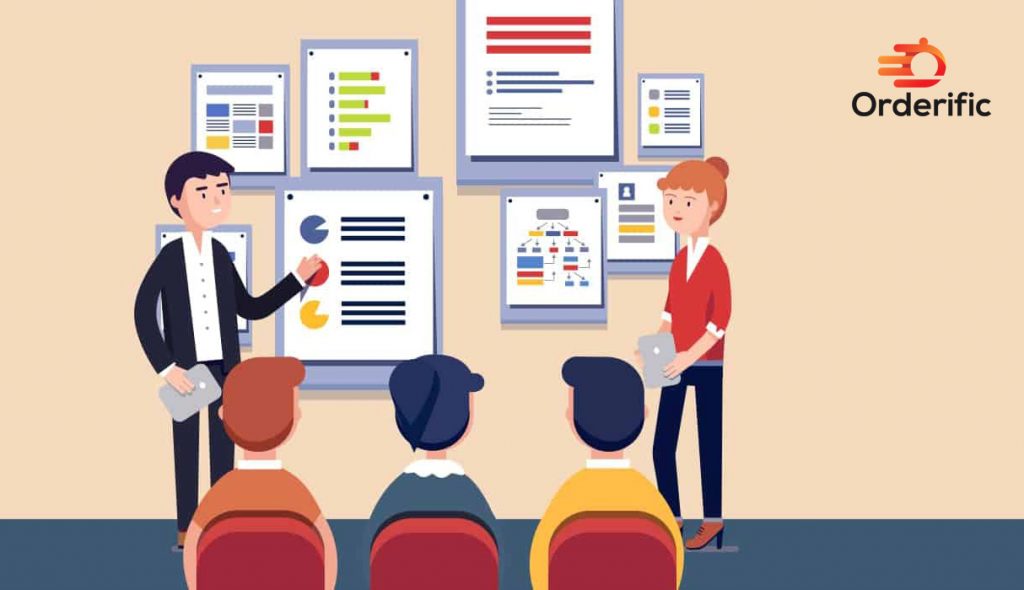 Implementing Effective Training Programs
Imagine a symphony, each note perfectly tuned, creating a melodious harmony. That's what implementing effective training programs often feels like. First, it starts with a deep understanding of your staff's needs. This forms the foundation, the bass line of the symphony. Next, tailor-made training material is designed, the rhythm that keeps the melody flowing.
With these in hand, the software implementation staff training begins. It's a seamless dance, each step meticulously choreographed. The digital adoption platform takes center stage, guiding the employees through the new technology. Here, the learning management system is pivotal: a conductor directing the orchestra.
The learning curve loses its daunting sharpness through this process, becoming a gentle slope. Each employee becomes a learner, eager to acquire new skills. The mix of traditional and online training makes the process engaging, like a catchy chorus that lingers in your mind.
Gradually, the training shapes employee development, fostering growth and confidence. The once nervous novice is now a skillful professional, ready to conquer any challenge. The training program is not just a learning process but an adventure, a journey every employee embarks on.
As each training session concludes, the employees emerge with more than just a skillset. It's a sense of accomplishment, a pride in their work that shines through in every interaction. Implementing effective training programs is an art, a melody that resonates through the bar, creating an environment of excellence.
Measuring the Success of Staff Training
Pour a glass of your favorite drink and settle in as we discuss measuring the success of staff training. It's like savoring a fine wine, where each sip – or, in this case, each metric – reveals a new layer of complexity and depth.
Firstly, we observe the immediate reaction of staff members. This is the first sip, the initial impression. Are they engaged, or are they disinterested? Feedback forms or surveys can serve as excellent tools to gauge this reaction, capturing the initial aroma of the training.
Next, we step into the realm of learning. This resembles savoring the body of the wine, exploring the degree of knowledge absorption. Did the staff grasp the concepts? Have they mastered the new software tools? Regular assessments can answer these questions.
The third metric is the application. It's akin to the finish of the wine, the lingering taste. Can staff members effectively apply the learned skills in their work environment? Performance evaluations and observations can provide valuable insights here.
Fourth in line is the impact. It's the wine's aftertaste, the lasting impression. Has the training improved the bar's performance? Are customers happier and sales increasing? Business metrics play a vital role in this evaluation.
Finally, we consider the return on investment. It's the overall satisfaction from the wine, the entire tasting experience. Has the training provided a satisfactory return in terms of improved performance and increased profits?
In essence, measuring the success of staff training is a process that requires careful observation, meticulous analysis, and thorough understanding, much like savoring a fine wine. So, let's raise a glass to practical training and its accurate measurement!
Conclusion
In sum, staff training is the backbone of a thriving bar, transforming employees into skilled artisans and new bar software tools into instruments of efficiency. It's an intricate dance of knowledge transfer, a symphony of growth that resonates through every pour, every interaction. With every training session at Orderific, employees evolve, mastering the complexities of the software while honing their craft. For bars, this translates into increased revenue, decreased operational costs, and a memorable customer experience. Moreover, Orderific's integration with leading POS systems and payment partners adds an extra layer of efficiency. So, let's herald the transformative power of staff training and embrace the seamless experience Orderific offers. For more information on Orderific, schedule a FREE DEMO today. Here's to making life easier for restaurant owners and customers alike!
FAQs
What role does staff training play in enhancing employee skills and job satisfaction?
Staff training enhances employee skills, boosts job satisfaction, and fosters a positive work environment.
How do businesses tailor training programs to meet the specific needs of their workforce?
Businesses tailor training programs by assessing employee skills gaps, utilizing feedback, and aligning training with company objectives.
Can you share examples of industries where staff training is critical to compliance and competence?
Industries where staff training is crucial include healthcare, aviation, food service, and manufacturing for ensuring compliance and competence.
What challenges do organizations face when implementing ongoing staff training initiatives?
Organizations face challenges such as time constraints, budget limitations, engagement, and training effectiveness tracking.