Introduction
In the bustling world of the Standalone Vs. Integrated Systems, making the right technology choice can be a game-changer. Businesses must understand what each solution entails when navigating the pros and cons of standalone software and integrated systems. Standalone systems, be they standalone apps or solutions, involve distinct software that operates independently, offering a tight focus on a specific task such as inventory management or payment systems. But which system yields more benefits, a standalone or an integrated approach? Which ensures smoother system integration and better data management? This article dives into these questions, helping you make an informed decision supporting your business needs and optimizing your operations.
What Is A Standalone Software?
Standalone software is a solution that operates independently, often designed to perform a specific task within a system. For instance, a standalone app might focus exclusively on inventory management, meticulously tracking stock levels and order history. This type of software often shines in its specialization, offering comprehensive features tailored to the specific task at hand.
Standalone software often contrasts with an integrated system, consolidating multiple software solutions. An integrated solution might combine customer support, inventory management, and the payment system under a single banner, allowing for streamlined data sharing and business process integration. Manual data entry is eliminated mainly with an integrated software solution, and real-time data sharing becomes a reality.
An Enterprise Resource Planning (ERP) system is a classic example of an integrated system. ERPs integrate business processes such as supply chain management, customer support, and inventory management into a single, unified system. The right ERP vendor can provide a solution that simplifying data management and system integration.
What Is Integrated Software?
Integrated software is a suite of applications bundled together to function as one cohesive system. This convergence creates a well-rounded platform to manage various tasks, from customer relationship management (CRM) to accounting and human resources. Such a system eliminates the necessity of juggling multiple standalone applications, reducing the chances of data redundancy and inconsistency. With integrated software, data entered in one module is immediately updated across all other modules in real time, fostering an environment of consistent, accurate, and up-to-date information. This is particularly helpful when analyzing business trends and making data-driven decisions. While standalone software may excel in its focused area, integrated software offers a bird's eye view of the entire business operation, providing a more holistic and interconnected understanding of your restaurant's dynamics.
Standalone vs. Integrated Systems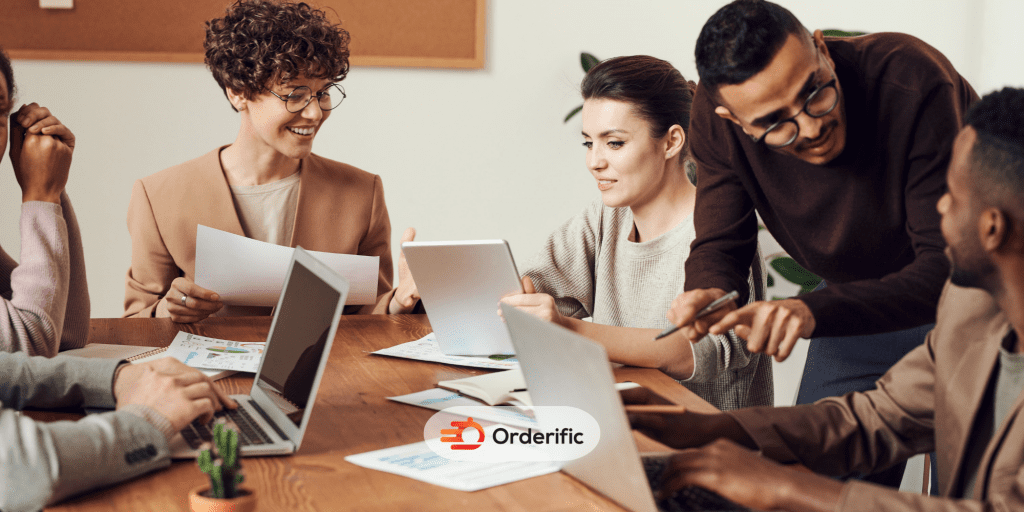 Pros Of Standalone Software
Standalone software offers several advantages for businesses.
It is often more cost-effective compared to integrated systems, making it a viable option for small-scale businesses or start-ups.
These solutions have simpler implementation processes and are easier to use due to their focused functionality.
Standalone software comes with specialized features tailored to specific tasks, providing in-depth solutions that may exceed the capabilities of integrated systems in those areas.
For example, a standalone inventory management system could offer more robust features than the inventory module in an integrated system.
Standalone software provides flexibility as businesses can invest in only what they need at a given time and then scale or diversify as the business grows or needs evolve.
Cons Of Standalone Software
Standalone software has merits but also drawbacks for businesses to consider.
Lack of integration is a primary concern, as standalone systems operate independently.
Data sharing between systems can be cumbersome and time-consuming, often requiring manual entry and increasing the risk of errors and inconsistencies.
Lack of integration can lead to fragmented and disjointed operations, negatively impacting efficiency and productivity.
Managing multiple standalone systems becomes complex and challenging as businesses grow and diversify, resulting in higher costs in terms of time and resources.
Standalone systems may excel in their area of focus but may lack the broader perspective needed for strategic, data-driven decision making found in integrated systems.
Pros Of Integrated Software
Integrated systems facilitate seamless data sharing across different modules, eliminating the need for repetitive manual data entry, and reducing the risk of errors and inconsistencies.
Integrated software offers a unified view of all business operations, aiding in strategic decision-making and resource optimization. The holistic approach of integrated systems allows for a more comprehensive understanding of the business's overall performance.
Efficient and streamlined business processes are a key benefit of integrated systems. Tasks that would require switching between multiple standalone systems can be accomplished within a single platform, saving time and improving productivity.
Scalability is another significant advantage. As a business grows, an integrated system can easily adapt and expand to accommodate increased complexities and demands.
With real-time data availability, businesses using integrated systems can make timely and informed decisions, gain insights into emerging trends, and respond to changes more swiftly than those relying on standalone systems.
Cons Of The Integrated Software
Integrated software brings advantages but also challenges. Implementing it can be costlier than standalone software, which may not be feasible for small businesses or startups.
The complexity of an integrated system makes implementation time-consuming and staff training essential.
Customization options in an integrated system may be limited. A standalone system may be more adaptable for businesses with unique needs.
If one module fails in an integrated system, it could disrupt the entire system. Comprehensive backup and disaster recovery measures are necessary for business continuity.
When A Business Should Use Standalone Software And Solutions?
Businesses may find standalone software particularly beneficial in certain situations. For instance, if a business is just starting out or operating on a smaller scale, it may not have the need or budget for a comprehensive integrated system. In such cases, a standalone solution that addresses a specific need, such as inventory management or customer relationship management, can be a cost-effective and practical choice.
Standalone software may also be a better fit for businesses that have very specialized or unique requirements that are not typically covered by Standalone vs. Integrated Systems. The focused functionality of standalone software allows it to excel in its area of expertise, providing in-depth features and capabilities that may surpass those of an integrated system.
Furthermore, standalone software can provide businesses with the flexibility to invest in what they need at the moment and then slowly scale or diversify as their business grows or needs change. This way, businesses can strategically add new solutions over time without the upfront expense and complexity of implementing a complete Standalone vs. Integrated Systems.
Conclusion
In conclusion, both standalone software and integrated systems offer valuable advantages that can enhance your restaurant's operations. The choice between the two hinges on your specific business needs, budget, and future growth plans. Standalone solutions are often ideal for startups or small businesses with focused requirements, offering cost-effective and specialized functionality. On the flip side, integrated systems provide a holistic overview and streamline business processes, ideal for businesses planning for growth or demanding efficiency at scale. Both paths require thoughtful consideration to ensure your technology investment best supports your business's needs and promotes its success.
As you navigate these choices, remember that you're not alone. The team at Orderific is here to help you find the best software solution for your restaurant, be it standalone or integrated. We understand your unique challenges and are committed to providing you with the most effective solutions. Ready to get started with optimizing your business operations? Book a demo with Orderific today and let us guide you in making the perfect choice for your restaurant.
FAQs
What is the difference between standalone and integrated systems in the context of software solutions?
Standalone systems operate independently, focusing on specific tasks, while integrated systems consolidate multiple software solutions into one for seamless operation and data sharing.
How do standalone systems operate independently compared to integrated systems?
Standalone systems focus on specific tasks independently, while integrated systems allow for interconnected operation and data sharing across various tasks.
What are the advantages of opting for integrated systems over standalone ones?
Integrated systems offer seamless data sharing, improved efficiency, and a holistic view of business operations.
Are there specific industries where standalone systems are more suitable than integrated ones?
Standalone systems may be more suitable for small-scale businesses or startups with specific needs that require focused, specialized solutions.
Can existing standalone systems be seamlessly integrated into a comprehensive integrated setup?
Yes, with proper planning and technical expertise, standalone systems can be integrated into a comprehensive setup.