Embarking on the investing journey can be thrilling, yet it may feel like navigating uncharted waters. With many stocks to choose from and every investor seeking Alpha, how can you stay ahead in this fast-paced game? The answer lies in efficient stock tracking, the unsung hero of successful portfolio management. Mastering this art can revolutionize your portfolio, much like Warren Buffett. This isn't just about tracking stock prices on Yahoo Finance or becoming a regular on Seeking Alpha. Think bigger! Imagine a personal capital management system at your fingertips, providing real-time updates on your net worth. With the right stock tracking tool, your portfolio can reach new heights. So, buckle up, fellow investors; it's time to turbocharge your portfolio management skills.
What is Stock Vesting?
Let's dive into the world of stock vesting. Picture this: you're an employee at a thriving startup, and you've been offered a share in the company. Exciting, right? But there's a catch. These shares are subject to vesting.
In essence, stock vesting is like a countdown timer. It's the period you must wait before you fully own the stocks awarded to you. In this scenario, your vested stocks are like a slow-burning candle, gradually becoming yours.
This process is designed to incentivize longevity and loyalty. It's akin to a gardener patiently waiting for their seeds to bloom. In this case, the company is the gardener, and you, the employee, are the seed. Just as the gardener nurtures the seed to ensure it grows into a beautiful plant, the company wants to retain skilled employees like you.
During the vesting period, you're on a journey. Imagine strolling down a path with milestones marked by your vested stocks. Each step you take brings you closer to fully owning those shares.
So, while the term' stock vesting' might sound like financial jargon, it's simply a system that encourages commitment. It reflects trust between you and your employer, is a testament to shared growth, and promises a prosperous future. With vesting, your journey in the corporate world becomes about personal capital growth and joint stock ownership.
In the end, stock vesting transforms the idea of work from a mere job into a long-term investment in a shared vision.
What are Restricted Stock Units (RSUs)?
Restricted Stock Units (RSUs) are a flavor of stock-based employee compensation. Picture them as a gift box from your employer, neatly wrapped and tied with a red ribbon. Now, this isn't your everyday gift; it's unique. It contains shares of the company – but there's a twist! Initially, you need help opening the facility. It teases your senses, perched there on your financial shelf, waiting for the perfect moment to reveal its true worth.
That moment is your vesting period's completion. As time marches on, the mystery surrounding your gift starts to dissipate. The countdown clock ticks closer to zero, and the thrill of anticipation builds. The day eventually arrives when the box unfolds, and the RSUs are yours to keep, a testament to your loyalty and commitment. It's like the joyous surprise of finding a pearl in an oyster!
Moreover, RSUs mirror the company's performance. In the throes of a high-performing market, your RSUs are like a bounty of ripe fruits, ready for the picking. Conversely, a dip in the company's fortunes might seem like a winter spell, chilling the potential of your RSUs. Yet, through thick and thin, RSUs remain a promise of ownership, a slice of your company that you can call your own.
RSUs are a corporate journey, a shared odyssey with your employer. They're a testament to your contribution, a symbol of shared vision, and the tangible benefit of your labor. They are a part of your capital, a nudge towards M1 Finance, and a step into the world of investors. They indeed revolutionized the concept of stock tracking.
How Do Stock Options Work?
Stock options paint a picture of potential. Imagine holding a golden key that unlocks a treasure chest of company shares. Yet, this key comes with a price tag known as the 'strike price.' Why purchase a key when one can directly buy the treasure? The charm lies in the possibility.
In an ideal world, the company flourishes. Consequently, the value of the shares inside the treasure chest soars, dwarfing the key's price. You now have the opportunity to unlock a chest teeming with valuable claims at the cost of a now seemingly insignificant key. This scenario is the 'call option,' a sunny, hopeful scenario for stock tracking enthusiasts.
However, there's also an alternate reality. Perhaps the company has hit a rough patch, causing the shares' value to plummet below the key's price. Here, the key loses its sheen. In this 'put option' scenario, you back away, letting the key rust in the rain. This way, you escape the chilling winter of financial loss.
Hence, stock options are a dance with destiny, brimming with anticipation and uncertainty. They're a gamble where you can win big or mitigate potential losses. They're like chess with fate, plotting the best moves in your stock tracking journey.
In essence, stock options embody an exciting chapter of portfolio management. They transform the investment game into a blend of strategy, patience, and fortune, much like the intriguing tales of Warren Buffett. So, fellow investors, are you ready to play your hand in this game?
Why You Should Track Your Stock Plan With Sharesight
Stepping into the investment world without a guide might feel like sailing in uncharted waters. Yet, with Sharesight, you gain a trustworthy ally in your stock tracking journey. Imagine a seasoned navigator constantly monitoring the winds of market trends and the currents of your portfolio performance.
Sharesight isn't just a tool; it's your personal investment compass, always pointing you toward prosperous opportunities. Picture glancing at a real-time map of your financial journey, with your stock positions and portfolio performance marked clearly. With Sharesight, this becomes your reality.
Sharesight's keen eye for detail ensures you can take advantage of the forest for the trees. It effortlessly sifts through the myriad of stock options, inventory levels, and common stocks, bringing the best opportunities to your attention. It's like having the prowess of Warren Buffett at your fingertips, revolutionizing your portfolio management experience.
But the journey with Sharesight continues beyond stock tracking. It extends to managing your capital, anticipating market trends, and even helping you stay ahead of investors' alpha-seeking game. It becomes your financial confidant, always there to guide you, come rain or shine.
Sharesight is the lighthouse in your investment voyage, illuminating the path to portfolio growth and shining a light on your financial future.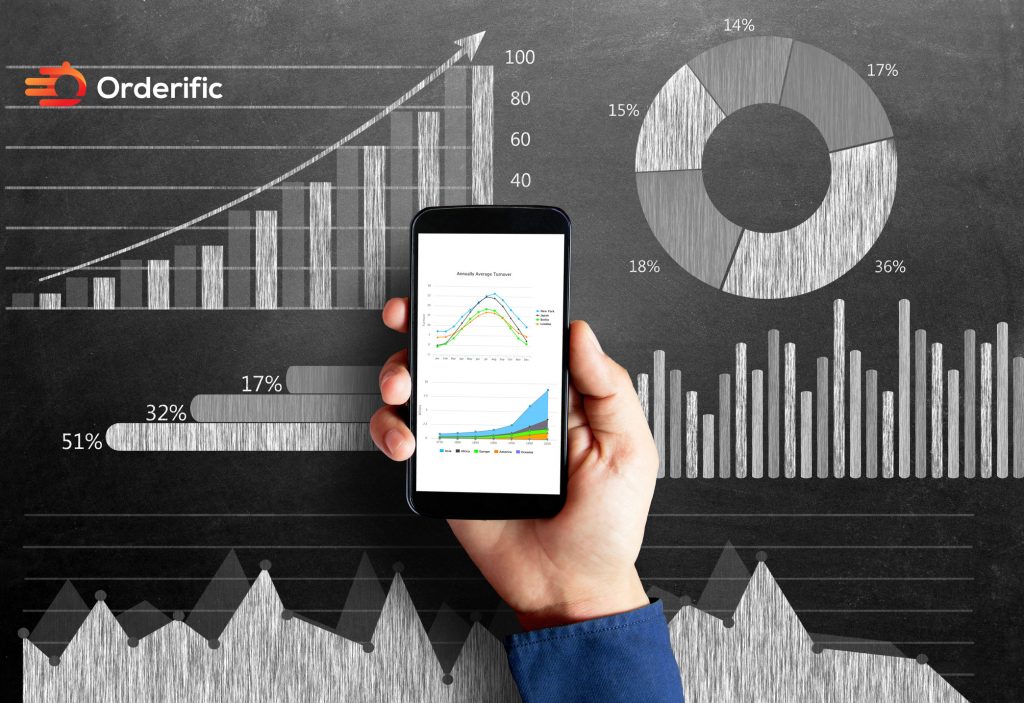 Adding a Stock Plan to Your Sharesight Portfolio
Think of Sharesight as your personal finance diary. With a touch of a button, you're adding a new chapter titled 'Stock Plan.' The process is as simple as a breeze yet exciting as a treasure hunt. Picture yourself on an adventure, rummaging through an ocean of stocks, picking the ones that catch your eye.
Each stock added to your Sharesight portfolio is like a precious gem, carefully chosen and added to your treasure chest of investments. As you navigate this journey, Sharesight is there with you, acting as your compass, guiding you towards an ocean of opportunities. The process is seamless, like a river flowing smoothly through a picturesque landscape. It's your journey, your story. You're the protagonist, and Sharesight is your reliable sidekick.
Experience the thrill of personal capital growth, the triumph of mastering portfolio management, and the satisfaction of efficient stock tracking. With Sharesight, you're not just adding a stock plan but building your financial legacy.
Tracking the Performance of Your Employee Stock Plan
With Sharesight, chasing the performance of your employee stock plan becomes less of a task and more of an engaging journey. Picture yourself as a sailor navigating the vast ocean of finance. Sharesight is your compass, constantly guiding you and ensuring your ship sails in the right direction.
Each change in your stock's performance is a wave, sometimes calm, sometimes tempestuous, but always exciting. Your portfolio is your vessel, capable of weathering storms and harnessing favorable winds. Improved stock performance is like a gentle breeze pushing your ship forward. However, a dip in the market, much like a sudden storm, is a challenge to weather.
Sharesight ensures you're always aware, providing real-time updates and insightful analytics. Each financial season, be it the flourishing spring of profit or the freezing winter of loss, is part of your journey. With Sharesight's stock tracking, you're not just surviving these seasons but mastering them, steering your portfolio towards the tranquil shores of success.
Track Your Employee Stock Plan With Sharesight
Stepping into the world of stock tracking with Sharesight is like unveiling a map of untapped treasures. Each stock in your portfolio resembles a star guiding your investment journey. The platform's user-friendly interface invites you in, akin to a warm embrace from a trusted friend.
Sharesight unfolds like a well-written story as you delve deeper, each feature revealing a new chapter in your finance journey. Imagine feeling the thrill of monitoring real-time stock performance, much like the pulse of a feral beast under your fingertips. The platform's intuitive design caters to your needs, morphing from a tool into a trusted companion on your investment quest.
Each graph, each curve, each peak, and trough is a narrative, eloquently telling the tale of your stocks. Sharesight breathes life into numbers and charts, transforming them into a symphony of data that dances to the rhythm of market trends. It's not just an inventory of stocks; it's a collection of dreams, a testimony to your financial aspirations.
Conclusion
In conclusion, efficient stock tracking is akin to sailing a ship across the vast oceans of financial opportunity. Each crest and trough in the waves of the market offers a chance to learn, grow, and prosper. Tools like Sharesight can revolutionize your portfolio, like turning the ship's wheel towards a golden sunrise. It's not just about numbers and charts; it's about experiencing the thrill of the chase, the joy of discovery, and the satisfaction of personal growth. Much like Orderific eases the restaurant owner's journey by automating tasks, efficient stock tracking simplifies the investor's journey, offering control, convenience, and clarity. It's a dance with destiny, a testament to your resilience, and a peek into a prosperous future. Don't let the opportunity slip away! For more information on Orderific, schedule a FREE DEMO today.
FAQs
How does efficient stock tracking contribute to better inventory management?
Efficient stock tracking ensures accurate inventory management by providing real-time updates and minimizing discrepancies in stock levels.
What are the essential tools and technologies for accurate stock tracking?
Essential tools for accurate stock tracking include Sharesight, portfolio management software, financial analytics platforms, and real-time market trackers.
How can businesses minimize stock tracking errors and discrepancies?
Businesses can minimize stock tracking errors by implementing accurate tracking tools like Sharesight and regular inventory audits.
What are the benefits of real-time stock tracking for retail operations?
Real-time stock tracking ensures immediate inventory updates, minimizing discrepancies and allowing effective demand forecasting in retail operations.