If you're like most students or remote workers, you know that finding the perfect spot to work or study can make all the difference. While libraries and home offices have their perks, there's something about the ambient noise of a bustling coffee shop, especially Study Cafes Near Me, that has a unique charm. The hum of the espresso machine, the clinking of coffee cups, and the low chatter of conversation can create an environment that boosts focus and productivity.
But how do you find these magical spaces? "Cafe to study near me," you type into the search bar, and voila! You're bombarded with options. But how do you know which spot offers the right blend of comfy seating, strong coffee, and just the right amount of ambient noise? That's where we come in. Our guide will help you navigate through the plethora of options to find the perfect coffee shop to boost your productivity.
The Rise of Study Cafes: A Productivity Trend
The trend of using cafes as study spots has seen a steep rise in recent years. Traditionally, students and work-from-home professionals have sought refuge in libraries and home offices. However, the allure of a vibrant cafe atmosphere has increasingly become a popular alternative. With the perfect balance of background noise, the aroma of brewing coffee, and a lively yet non-intrusive environment, cafes offer a unique blend of comfort and focus-enhancing ambiance.
Study cafes are more than just a place to grab a cup of coffee. They have evolved into spaces that cater specifically to people who want to work or study. Many establishments now offer amenities such as free Wi-Fi, ample power outlets, and even dedicated quiet zones to cater to their patrons' needs.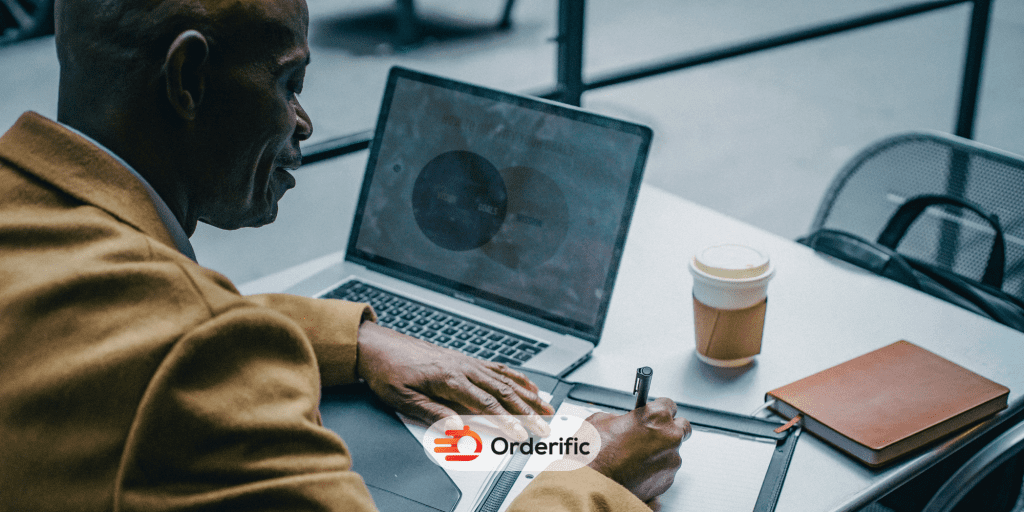 Benefits of Studying in Cafes: Science-Backed Insights
Research suggests that studying in cafes can have significant cognitive benefits. The mild hustle and bustle of coffee shops provides a level of ambient noise that can enhance creativity and focus. According to a study published in the Journal of Consumer Research, moderate levels of ambient noise can foster innovation and improve performance on creative tasks. This 'coffee shop effect' can be the productivity boost you need to power through challenging assignments or complex work projects.
Moreover, changing your study or work location can also help improve memory retention. A psychological concept known as context-dependent memory suggests that learning information in varied environments can make the brain form new associations with the same material and result in improved recall. So, swapping your usual study spot for a lively cafe could potentially give your memory a helpful nudge, improving your learning efficiency.
Factors to Consider When Choosing a Study Cafe
When choosing a study cafe, the first factor to consider is the environment. Look for a coffee shop with a comfortable seating arrangement that can accommodate long hours of study or work. The ambiance is equally crucial – remember, a moderate level of background noise can enhance focus, but too much noise could be distracting. Also, consider the cafe's lighting; natural light is ideal for reducing eye strain.
Another essential factor is the amenities provided by the cafe. Free and reliable Wi-Fi is a must for most students and professionals. Adequate power outlets are also crucial if you're planning to use electronic devices. Some cafes may even offer additional amenities like quiet zones or study rooms, which can provide a more focused environment when needed.
Creating the Ideal Study Setup: Must-Have Essentials
Aside from choosing the right cafe, there are a few essentials you should always bring along to create your ideal study setup. First and foremost, don't forget your laptop or other necessary devices. Make sure they're charged fully and that you have all the required chargers and cables.
Next, consider bringing noise-canceling headphones or earbuds to help block out any potential distractions. A notebook and pen or pencil are also handy for those moments when you prefer to write things down the old-fashioned way.
Top Study Cafes in New York: Recommendations
Now that we've covered the benefits of studying in cafes and what factors to consider, it's time to reveal our top study cafe recommendations.
Starbucks: With locations all around the world, Starbucks has become a popular option for studying or working remotely. The comfortable seating and free Wi-Fi make it an excellent choice for extended study sessions. Plus, with a wide variety of food and drink options, you won't have to worry about going hungry.
The Bean: This cozy cafe in Manhattan's East Village has a rustic charm that makes it the perfect spot for studying. The tranquil ambiance and delicious coffee make it a popular choice among students and professionals alike.
Joe Coffee Company: If you're looking for a more upscale study experience, head to Joe Coffee Company in Chelsea. The sleek interior design, top-notch coffee, and quiet atmosphere make it a prime spot for productive studying.
Local independent cafes: Don't discount the smaller, independent cafes in your area. They often offer unique atmospheres and personalized touches that can make for a memorable study experience.
Balancing Noise and Ambience: Finding Your Optimal Study Environment
As discussed earlier, the level of noise and ambiance in a cafe can significantly impact productivity. Some individuals thrive in a bustling environment with high levels of ambient noise, while others prefer a quieter atmosphere. The key is to find what works best for you.
If you find yourself easily distracted by background noise, try using noise-cancelling headphones or earplugs. You could also opt for a quieter corner or designated quiet zone within the cafe. On the other hand, if you find yourself lacking motivation and focus, try selecting a slightly more lively spot in the cafe to boost your energy levels.
Exploring Study Cafe Menus: Food and Drinks to Boost Brainpower
Aside from providing a productive environment, study cafes also offer an array of food and drink options to keep you fueled while studying. Taking breaks for snacks and hydrating can boost cognitive function and help maintain energy levels throughout your study session.
When exploring the menu, opt for brain-boosting foods like nuts, berries, dark chocolate, and green tea. These options provide essential nutrients and antioxidants to improve concentration, memory, and overall brain health. And don't forget to stay hydrated with water or herbal tea – dehydration can cause fatigue and impair cognitive function.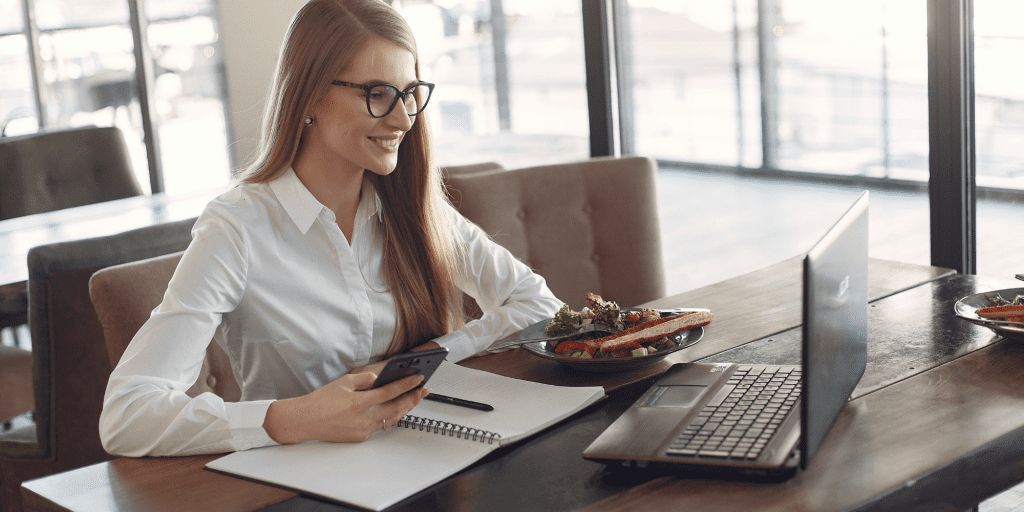 Conclusion
In conclusion, finding the perfect study cafe near you could be just what you need to enhance your focus and productivity. With its unique blend of ambiance, amenities, and brain-boosting food and drinks, studying in a cafe can be a game-changer for students and professionals alike. So next time you're searching for the ideal study spot, remember to consider factors like environment, amenities, and menu options to create your optimal study setup.
Click here for more flavorful and informative advice with Orderific. To start experiencing the great benefits Orderific can bring to your business, click here now. Try Orderific!
FAQs
Are study cafes suitable for all types of study?
While study cafes can be an excellent choice for most types of study, it's essential to consider the specific needs of your work or studies.
How can I find the best study cafe near my location?
There are a few ways to find the best study cafe near you. You can search online for "study cafes near me" or use apps like Yelp or Google Maps to find nearby options.
Is it necessary to make a reservation at a study cafe?
It's not always necessary, but it's best to check with the cafe beforehand if you plan on using a designated quiet zone or study room.
What amenities should I expect at a typical study cafe?
Most study cafes will offer free Wi-Fi, power outlets, and comfortable seating. Some may also have additional amenities like designated quiet zones, study rooms, or even printing services.
What should I bring with me to a study cafe?
Usually, you'll want to bring any necessary study materials, such as your laptop, textbooks, or notebooks. Don't forget your laptop charger, and consider bringing noise-canceling headphones.