Suncreek Brewery, nestled in the vibrant heart of downtown Clermont, is more than just a hub for beer enthusiasts; it's a sanctuary for those seeking authentic experiences. Over time, it has transformed from a mere brewery to an emblem of community spirit and unity. The air here is thick with laughter, chatter, and the heady aroma of hops and barley. 
Each crafted beer, carefully brewed, carries with it an essence of tradition, a sprinkle of innovation, and a generous pour of passion. Beyond the beer, it's the stories across the tables, the new friendships forged, and old ones that truly define Suncreek Brewery.
Where is Suncreek Brewery Located?
Situated at 790 W Minneola Ave, Suncreek Brewery isn't merely marked by its geographical coordinates. It is a landmark in the vibrant core of downtown Clermont. Beyond its brick-and-mortar presence, the brewery radiates an aura of inviting warmth and rustic charm. It's more than a point on a map; it's a magnet for those seeking a genuine taste of Central Florida's brewing craftsmanship.
Drawing in a diverse crowd, from curious travelers to loyal locals, the brewery has become synonymous with authentic flavors and memorable experiences. As you approach, the subtle aroma of hops and the distant hum of cheerful conversations hint at the magic within. For anyone navigating the bustling streets of downtown Clermont, Suncreek Brewery emerges as a must-visit haven of delightful brews and unforgettable moments.
Where Did Suncreek Brewery Originate?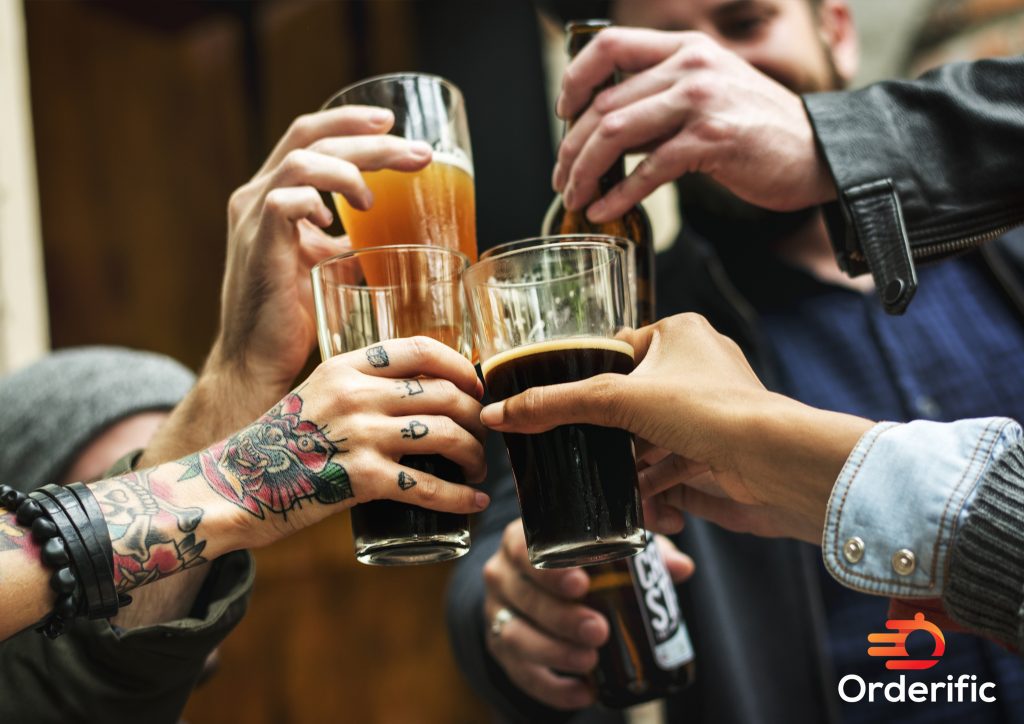 At the heart of Suncreek Brewery's creation lies a story as effervescent as its brews. This journey began with a shared dream, an aspiration fueled by Michael Ali alongside a dedicated group of beer aficionados. Each one of them, driven by an undying love for quality beer and the joy of shared experiences, dreamt of establishing a brewery that would stand out, not just for its exceptional brews but for the community it nurtured.
With this vision, they embarked on a mission, turning a budding idea into a flourishing establishment in Central Florida. Situated in Clermont, their establishment wasn't just another brewery; it became a beacon for those eager to unravel the rich tapestry of craft beer. Today, Suncreek Brewery stands as a testament to that passion and dedication, an oasis where both locals and tourists converge to savor a taste of crafted brilliance.
What Are Some of the Items Offered by Suncreek Brewery?
A visit to Suncreek Brewery is a gastronomic adventure. Their offerings, rich in variety, reflect a blend of traditional tastes with modern twists. While their craft beers and ciders are undoubtedly the stars, shining brightly with unique flavor profiles, their food menu is no less stellar. Think sandwiches, generously filled with an assortment of cheeses and freshly sourced ingredients, creating a melange of flavors with every bite. 
Visualize pizzas, their crusts golden and crispy, topped with a riot of colors and tastes, emerging sizzling from the oven. But that's not all. The menu further extends to encompass a range of dishes designed explicitly to complement their range of beverages, ensuring a harmonized dining experience.
From light snacks to hearty meals, there's something for everyone. At Suncreek Brewery, every item on the menu promises a journey of flavors, making it a culinary hub for both the epicurean and the casual diner.
Conclusion
In the ever-competitive realm of breweries, where each vies for the title of the best, Suncreek Brewery charts its own unique course. Instead of just aiming for supremacy, it focuses on crafting unforgettable experiences. Each sip of their meticulously brewed craft beer, each morsel of their gastronomic delights, speaks volumes of the fervor, commitment, and heartfelt love poured into its creation.
These nuances, these flavors, these memories – they set Suncreek Brewery a class apart. So, when the roads lead you to Clermont, don't just pass by. Pause, step in, and immerse yourself in the captivating world that is Suncreek Brewery, where every moment is curated to be cherished.
In case you want more content like this, visit Orderific right now!
FAQs
Do they accept credit cards as payment?
Absolutely! Suncreek Brewery accepts most major credit cards, ensuring a smooth and hassle-free payment experience for all their guests.
What is the best seller of Suncreek Brewery?
While all their offerings are beloved, their Famous Rotisserie Chicken and unique craft beer blends often steal the limelight, receiving rave reviews from patrons.
What are the top selling items of Suncreek Brewery?
From their wide range of crafted beers to their delightful pizza and sandwiches, the list is extensive. However, visitors particularly enjoy their signature craft beers and artisanal pizzas.
Which are some of the competitors of Suncreek Brewery?
While Suncreek Brewery stands unique in its offerings, the craft beer industry in Orlando and its surrounding regions has several key players.