When dawn breaks and the world is draped in a luminous, amber glow, a certain magic permeates the air. At the heart of this enchantment is Sunrise Cafe, the ideal sanctuary for those who cherish the morning's serenity and a hearty breakfast. It's renowned not just for its ambiance but also for its culinary prowess. This cafe transforms breakfast from a mere meal to an experience.
Its menu, a harmonious blend of timeless favorites and modern twists, ensures that every palate, whether traditional or adventurous, finds its delight. As patrons dive into their chosen dishes, Sunrise Cafe silently promises a positive, energetic start to their day.
Sunrise Cafe's Signature Breakfast Dishes: A Must-Try for Foodies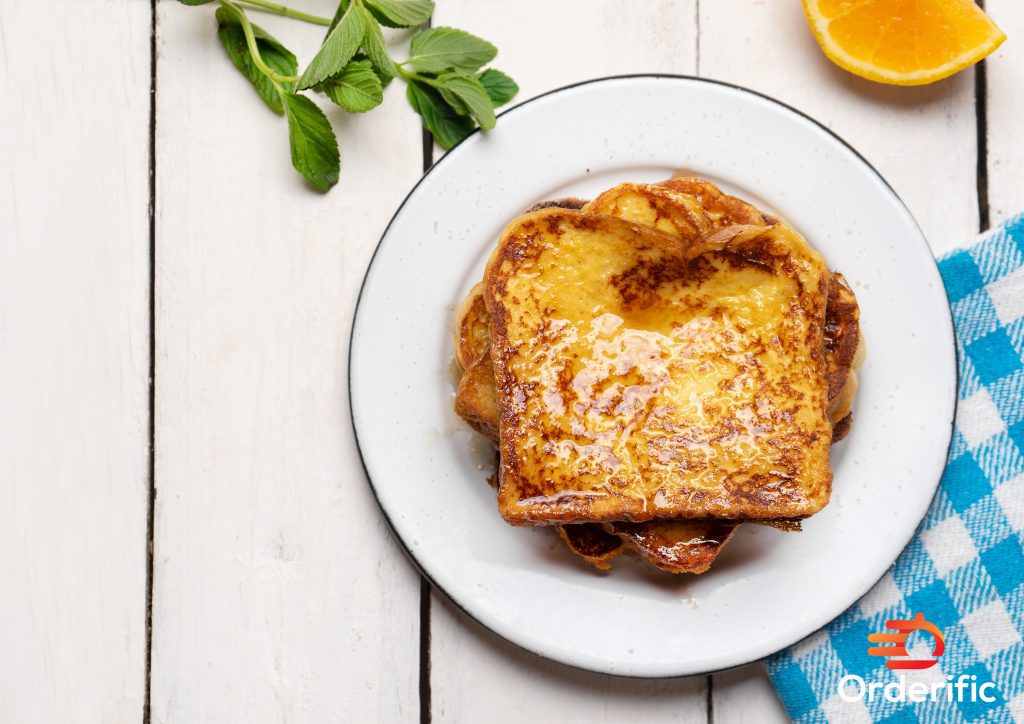 Imagine waking up to the tantalizing aroma of freshly cooked breakfast wafting through the air. This is the promise of Sunrise Cafe, a culinary paradise that transforms mornings into gastronomic adventures. For those whose hearts beat faster at the thought of buttery toast, creamy eggs, and golden pancakes, this haven is the ultimate breakfast destination.
With its meticulously crafted menu, Sunrise Cafe combines the comfort of homely flavors with the thrill of gourmet dining. Let's embark on this delightful breakfast journey.
Classic Eggs Benedict: A Perfect Breakfast Choice
At Sunrise Cafe, the daybreak commences with the royalty of breakfasts – the Eggs Benedict. Imagine slicing through a soft English muffin, only to be greeted by a flawlessly poached egg oozing golden yolk. And just when you think the symphony is complete, a rich hollandaise sauce blankets it all. It's turning every mouthful into a harmonious blend of textures and flavors.
Fluffy Pancakes: A Sweet Treat to Start Your Day
The morning sun seems to shine a little brighter, a tad more golden, as you delve into the cloud-like pancakes. These aren't just regular pancakes. They rise like the early sun, soft and light, waiting to be drenched in the sweetness of syrup. With a hint of powdered sugar dusting their peaks, they transport you to a world where mornings are sweet, languid, and delicious.
Hash Browns: A Crispy and Delicious Side Dish
Crunchy on the outside, tender inside – the hash browns at Sunrise Cafe are the epitome of perfection. Each bite narrates tales of skilled hands that curate this crispy delight. It's not just a side dish. It's a testament to how the simplest ingredients, when combined with passion, can steal the show.
French Toast: A Decadent Breakfast Indulgence
A ballet of textures and flavors, that's the French Toast at Sunrise Cafe. Bread slices, having bathed in a luxurious concoction of milk and eggs, are transformed into golden treasures. Crisp edges and a soft center, all generously dusted with powdered sugar, make this dish a morning fantasy brought to life on a plate.
Vegan and Gluten-Free Breakfast Options at Sunrise Cafe
In the age of culinary diversity and an increasing consciousness about dietary preferences, Sunrise Cafe stands tall as a beacon of inclusivity. Recognizing that dietary choices or requirements aren't mere labels, but resonate deeply with one's lifestyle and health, the cafe has curated an array of vegan and gluten-free options. Each dish is designed with love and care. So, no guest feels left out and every palate finds its morning delight. Let's explore some of these delectable offerings.
Tofu Scramble: A Protein-Packed Vegan Breakfast
The humble tofu undergoes a magical transformation at Sunrise Cafe. Expertly scrambled with an assortment of vegetables and spices, it emerges as a delicious, protein-rich alternative to traditional scrambled eggs. Each bite is a testament to texture and flavor, ensuring vegans get a breakfast dish both satisfying and savory.
Gluten-Free Toast: A Perfect Accompaniment to Your Meal
For those who've yearned for the comforting crunch of toast without the gluten, Sunrise Cafe delivers. Crafted with care, this gluten-free toast retains all the goodness of its traditional counterpart. Golden, crisp, and incredibly satisfying, it pairs perfectly with spreads, avocados, or even the tofu scramble. It's a complete breakfast experience without any compromise.
Vegan Smoothie Bowls: A Refreshing and Nutritious Breakfast Option
A colorful medley of fruits, seeds, and plant-based milk come together in Sunrise Cafe's vegan smoothie bowls. Not only a treat for the eyes with its vibrant hues but also a feast for the taste buds. It's a refreshing dive into a world of nutrition. Every spoonful is a burst of natural sweetness, crunchy textures, and wholesome goodness.
Vegan Breakfast Burrito: A Filling and Flavorful Choice
Wrapping the heartiness of a fulfilling breakfast in a warm, soft tortilla, the vegan breakfast burrito at Sunrise Cafe is sheer perfection. Stuffed generously with black beans, grilled onions, bell peppers, and spiced tofu, every bite delivers a fusion of flavors and textures. Topped with avocado slices and a hint of salsa, it's a morning treat that promises to keep you energized throughout the day.
Sunrise Cafe's Freshly Brewed Coffee and Tea: The Perfect Complement to Your Breakfast
There's an unwritten rule that a great breakfast must be accompanied by an equally exceptional drink. At Sunrise Cafe, the beverage menu has been crafted with the same attention to detail and passion as their food offerings.
From freshly brewed coffee that awakens the senses to calming herbal teas that soothe the soul, every option complements your breakfast choice, elevating the dining experience. Dive into this aromatic world and discover the perfect sip for your morning meal.
House Blend Coffee: A Rich and Bold Flavor
Every sip of Sunrise Cafe's house blend coffee tells a story. A story of carefully selected beans, roasted to perfection, capturing a flavor both rich and bold. This coffee doesn't just wake you up; it cradles you in its robust aroma, ensuring a morning that starts on a high note.
Iced Tea: A Refreshing Beverage for Your Breakfast
For those seeking a cooler, refreshing drink to start their day, the Iced Tea at Sunrise Cafe offers the perfect solution. Made from handpicked tea leaves and served with a slice of lemon, this beverage is both invigorating and rejuvenating. It complements the hearty breakfast dishes, ensuring a balance of flavors and temperatures with every bite and sip.
Herbal Tea Selection: A Soothing and Relaxing Drink
Sometimes mornings call for a gentler, more tranquil start. Enter the herbal tea selection at Sunrise Cafe. With options ranging from calming chamomile to invigorating peppermint, there's a brew for every mood and need. Each tea promises a journey of aromas and flavors, making it more than just a drink – it's a ritual, a moment of relaxation before the day ahead.
Cappuccino: A Creamy and Smooth Coffee Beverage
Steamed milk, frothy foam, and a shot of intense espresso come together in Sunrise Cafe's cappuccino. The result? A drink that's creamy, smooth, and just the right kind of strong. Garnished with a sprinkle of cocoa or cinnamon, it's a coffee lover's dream come true. Whether paired with a sweet pastry or a savory breakfast dish, the cappuccino promises a delightful experience with every sip.
Sunrise Cafe's Breakfast Catering Services: Start Your Day Off Right at Your Next Event
Every event deserves a grand opening, and what could be grander than a spread of delectable breakfast offerings from Sunrise Cafe? Their catering services ensure that your morning events, be it corporate meetings, family gatherings, or any celebration, start on a flavorful note. With a meticulously curated menu that includes both classic breakfast favorites and contemporary treats, there's something to cater to every palate.
Add to that their range of aromatic beverages, and you have the complete package. The best part? Their dedication to quality and service means that every dish is prepared with the freshest ingredients and delivered with utmost care, ensuring that your event kicks off without a hitch. So, when it comes to setting the right tone for the day, let Sunrise Cafe's catering take the lead, while you sit back and relish the accolades.
Conclusion
Sunrise Cafe transcends the norm of just another breakfast joint; it's a beacon for those who genuinely appreciate the morning's first meal. Serving up a rich tapestry of dishes, it seamlessly blends time-honored classics with innovative modern-day delights. Every dish is crafted with meticulous attention to detail and an unwavering commitment to flavor.
Regardless of when you greet the morning, early or a tad bit late, Sunrise Cafe stands ready to serve. With a warm ambiance and a menu that sings praises of breakfast delights, the cafe ensures that every patron's day kicks off on a delectably high note.
In case you want more content like this, visit Orderific right now!
FAQs
Q: What are the hours of operation for Sunrise Cafe?
A: Sunrise Cafe is open from 7 am to 3 pm daily, ensuring you can enjoy a hearty breakfast or a leisurely brunch.
Q: Does Sunrise Cafe offer outdoor seating?
A: Yes, Sunrise Cafe boasts a beautiful outdoor seating area, perfect for those who prefer to dine amidst fresh air and sunshine.
Q: Is there a private room available for events at Sunrise Cafe?
A: Sunrise Cafe understands the importance of special occasions and offers a private room for events for any other celebration.
Q: Does Sunrise Cafe offer vegetarian options on their menu?
A: They have an array of vegetarian options available, from tofu scrambles to veggie burritos, ensuring that vegetarian guests have a delicious and fulfilling meal.
Q: Does Sunrise Cafe have a kids menu?
A: With dishes tailored to the younger crowd's tastes and portion sizes, children are sure to find something they love, from mini pancakes to cheesy scrambled eggs.