When it comes to exploring the vibrant coffee scene, New York offers many exceptional spots to enjoy a delightful cup of joe. However, amidst this extensive array of choices, Sweetleaf Coffee Roasters emerges as a standout, captivating the preferences and palates of countless coffee enthusiasts.
With an unwavering commitment to quality and a passion for the perfect blend, Sweetleaf is the place for anyone seeking a heavenly coffee experience.
The Art of Coffee Roasting – A Passion for Perfection
The secret to Sweetleaf's great coffee lies in their meticulous approach to roasting. Co-founders Rich Nieto and Nick Wagstaff have mastered the art of coffee roasting, transforming carefully selected beans into the perfect cup of coffee.
At Sweetleaf, every batch of coffee is roasted to perfection on the East Coast, ensuring that each bean's unique notes and flavors are brought to the forefront. From the classic espresso to the more adventurous iced tea, Sweetleaf ensures that each drink is a testament to the brand's dedication to quality and taste.
The emphasis is on freshly roasted coffee. Beans undergo careful roasting in small batches to guarantee freshness and vibrant flavors. This meticulous approach, combined with their unwavering commitment to sourcing premium beans, culminates in a cup of coffee that exudes complexity and pure satisfaction.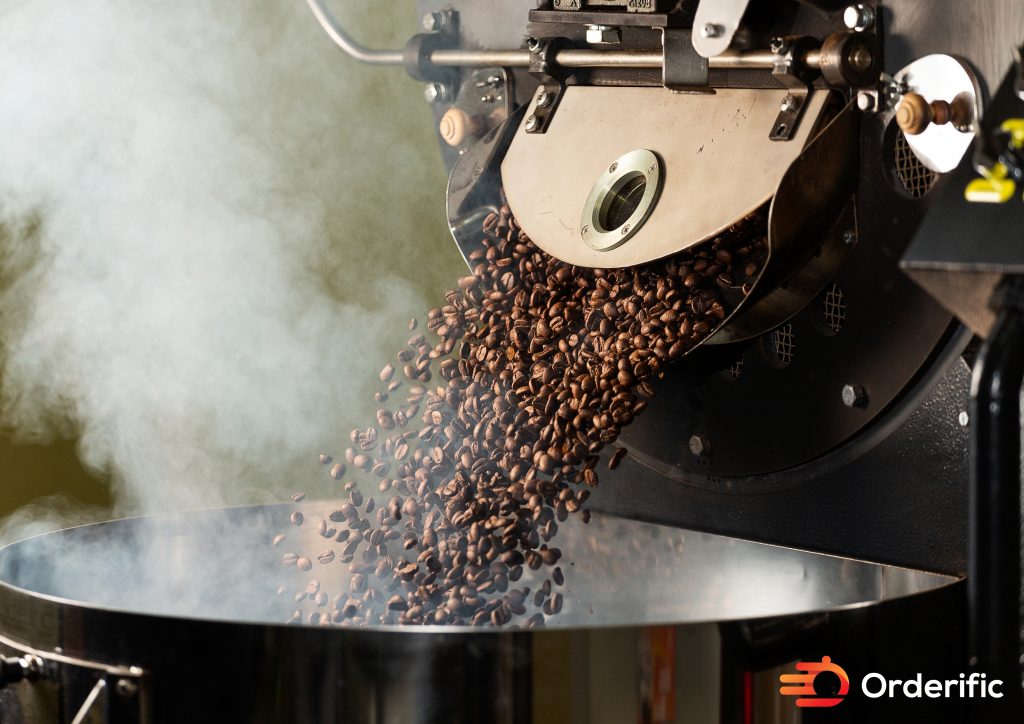 The Menu
When it comes to its menu, Sweetleaf Coffee Roasters provides an array of options that go beyond your typical cup of coffee.
This includes:
Smooth espressos
Lattes adorned with latte art
Refreshing iced teas
Unique coffee cocktails
There's something for everyone at Sweetleaf!
Remember the food offerings that perfectly complement the beverages. The selection includes:
Pastries
Cookies
Other baked goods
Customers can satisfy their sweet tooth or enjoy a quick, savory bite with their favorite coffee drink.
Private Events and Catering
In addition to serving delicious coffee in their coffee shop, Sweetleaf Coffee Roasters also caters to private events. Whether it's an intimate gathering or a large celebration, the team at Sweetleaf brings the same passion and attention to detail to their catering services, ensuring that guests enjoy the ultimate coffee experience.
Conclusion
In essence, Sweetleaf Coffee Roasters offers an unparalleled coffee encounter. Showcasing an unwavering dedication to excellence, a myriad of beverage options, and an inviting ambiance, it is the ultimate destination for dedicated coffee connoisseurs and casual enthusiasts.
Whether embarking on a vibrant day with a refreshing cup of java or winding down with a revitalizing iced beverage, Sweetleaf remains the go-to haven for an unmatched coffee-infused experience.
In case you want more content like this, visit Orderific right now!
FAQs
What makes Sweetleaf Coffee Roasters different from other coffee shops?
Sweetleaf Coffee Roasters is truly exceptional because of its unwavering devotion to excellence.
What types of coffee drinks are available at Sweetleaf Coffee Roasters?
At Sweetleaf, you'll find an extensive selection of coffee beverages, ranging from classic espressos and lattes to indulgent cappuccinos, velvety flat whites, and beyond.
Does Sweetleaf Coffee Roasters offer food options in addition to coffee?
Indeed, Sweetleaf Coffee Roasters boasts an array of delectable baked goods, such as pastries and cookies.