Introduction
In the fascinating world of food and beverages, you may have encountered the term "TCS food." But what does TCS meaning stand for in food? TCS, an acronym for Time/Temperature Control for Safety, refers to foods that need particular time or temperature conditions to inhibit foodborne illnesses. It includes dairy products, meat, cooked rice, and certain vegetables like cooked beans.
TCS food has a specific temperature at which it needs to be stored or reheated. For instance, TCS food reheated for hot-holding must reach a particular temperature to ensure its safety. Missteps in these guidelines can lead to foodborne illnesses, emphasizing the importance of understanding TCS food meaning and its application in the food industry. This article aims to delve into the critical aspects of TCS foods. We will explore topics like "What is the correct temperature for receiving cold TCS?" and "Where must you store TCS foods," providing a comprehensive guide for food handlers.
What Factors Determine If A Food Is TCS?
Moisture Content: TCS foods typically have high moisture content. When stored at improper temperatures, the water in these foods creates an ideal environment for bacteria growth.
Protein: Foods high in protein, such as meat, poultry, and dairy products, fall under TCS foods. These foods are more susceptible to bacterial growth, requiring specific temperature controls.
pH Level: Foods with a neutral or slightly acidic pH level are considered TCS foods as they provide favorable conditions for microbial growth.
Temperature: The proper temperature is crucial for the storage of TCS foods. Foods must be kept at safe temperatures to prevent the growth of harmful bacteria.
Time: The duration the food is exposed to the "danger zone" temperature (between 41°F and 135°F) is pivotal. The longer the food stays in this temperature range, the higher the risk of bacterial growth.
Oxygen: Many foodborne pathogens require oxygen to grow. Thus, foods exposed to air are at risk and must be correctly stored or consumed quickly.
Remember, examples of TCS foods include dairy products, meat, and certain vegetables like cooked beans. And yes, raw carrots are a TCS food due to their high moisture content. Essential knowledge for anyone involved in food handling or the broader food industry.
How Can TCS Food Be Dangerous?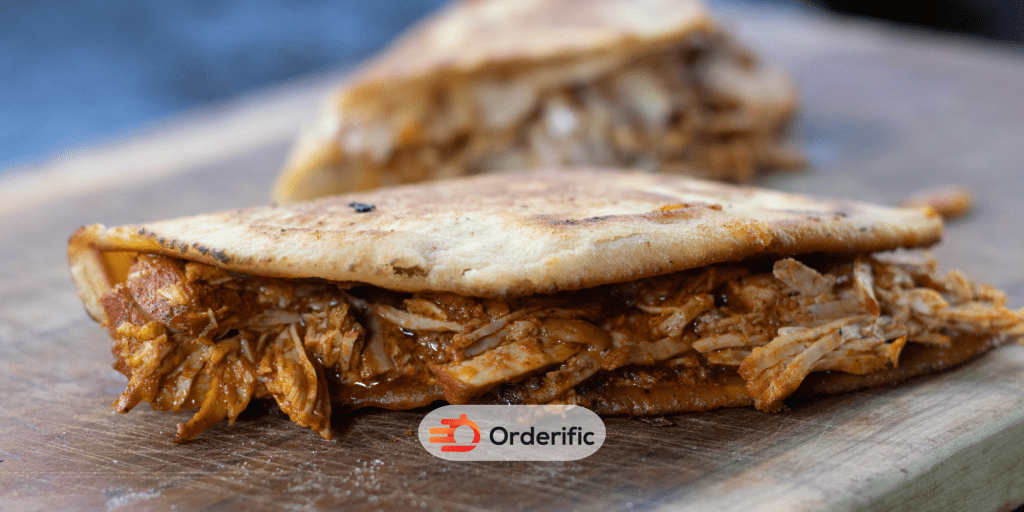 TCS foods can turn hazardous if they aren't properly handled, stored, or cooked. Their potential danger lies in their inherent characteristics that promote rapid growth of foodborne pathogens when not appropriately controlled. These pathogens, like bacteria and viruses, can multiply to dangerous levels leading to foodborne illnesses.
One of the most common mistakes that can lead to such a situation is the improper heating or cooling of food. For instance, TCS food reheated for hot-holding must reach a temperature of 165°F for at least 15 seconds within two hours. If it doesn't reach this temperature within the specified time, the possibility of bacterial growth significantly increases. Therefore, while working with TCS foods, it's crucial to strictly adhere to the guidelines for cooking, reheating, and holding temperatures.
Moreover, cross-contamination with other foods or surfaces can also lead to the spread of pathogens. For example, using the same cutting board for raw chicken and vegetables can transfer bacteria from the chicken to the vegetables, making the vegetables unsafe for consumption, especially if they are to be eaten raw.
What TCS Food Means For Food Service
As we delve further into the topic of TCS food, it's important to understand its significance in the realm of food service. Achieving and maintaining food safety remains a pivotal aspect of any food service operation, whether it's a small café or a large restaurant chain. Understanding and implementing TCS food guidelines can mean the difference between providing a healthy, enjoyable meal and potentially causing a foodborne illness outbreak.
In food service, TCS guidelines dictate various operational aspects, such as ordering, receiving, storing, preparing, and serving food. For instance, when receiving delivery of TCS foods like dairy products or meat, it's critical to check that they have been stored at the correct temperatures during transport. If they haven't, bacteria could have multiplied to dangerous levels, putting customers at risk.
Given the complexity, it's vital that everyone involved in food service, from managers to servers to food handlers, understands what TCS Food means for their roles. Proper training and adherence to TCS food guidelines can significantly reduce the risk of foodborne illnesses, ensure regulatory compliance, and importantly, uphold customer trust in the food service establishment.
What Are The Temperature Danger Zones?
Understanding the concept of Temperature Danger Zones is crucial when dealing with TCS foods. The danger zone refers to the temperature range between 41°F (5°C) and 135°F (57°C), in which bacteria can proliferate rapidly, potentially leading to foodborne illnesses. This danger zone can be thought of as a highway for bacterial growth, and it's vital that TCS foods travel through this zone as quickly as possible to minimize the risk.
When TCS foods are in the danger zone, bacteria can double in number in as little as 20 minutes. Therefore, perishable foods should never be left out at room temperature for more than 2 hours. And this duration should be shortened to just 1 hour if the ambient temperature is above 90°F (32°C).
There are two primary ways to keep TCS foods safe from the danger zone:
Proper Cooking: Ensuring TCS foods reach the recommended internal temperature when cooking is an effective way to kill bacteria. For instance, ground meat should be cooked to an internal temperature of 160°F (71°C). Poultry to 165°F (74°C), and fish to 145°F (63°C).
Proper Storage: When not being prepared or served, It need to be stored below 41°F (5°C) or above 135°F (57°C). This means promptly refrigerating or freezing leftovers, and ensuring hot foods are kept hot during service.
Maintaining vigilant time and temperature control is paramount in preventing the growth of foodborne pathogens in TCS foods and ensuring the safety of customers. Understanding the implications of the temperature danger zone is a critical aspect of food safety management in any food service operation.
How Food Service Can Keep TCS Foods Safe?
In the food industry, keeping TCS (Time/Temperature Control for Safety) foods safe is of paramount importance. It starts with diligent management and strict adherence to safety guidelines. Every person involved in food service, from kitchen staff to management, must understand the risks associated with handling TCS foods. And the precautions that need to be taken to mitigate these risks. Proper storage and cooking, swift cooling and reheating, and avoiding cross-contamination are all crucial steps that can drastically reduce the risk of foodborne illnesses.
Furthermore, the right tools and equipment should be used. Thermometers need to be used to ensure food is stored, cooked, and reheated at the correct temperatures. Refrigeration and heating equipment should be regularly maintained and calibrated to ensure they are functioning correctly.
Conclusion
In the world of food and beverages, understanding the concept of TCS (Time/Temperature Control for Safety) foods is absolutely critical. From meat and dairy products to certain vegetables, the handling, storage, and preparation of these foods require strict adherence to specific guidelines. Missteps can lead to foodborne illnesses, making the understanding of TCS foods a non-negotiable aspect of food service. With the right training, equipment, and a strong commitment to safety, risks can be effectively managed. Protecting both customers and the reputation of the food service establishment. With a clear understanding of the dangers of the temperature danger zone, the necessity of swift cooling and reheating, and an awareness of the risks associated with cross-contamination, food handlers can ensure the healthy enjoyment of TCS foods.
In the end, a well-informed, vigilant, and proactive approach is the best defence against the hazards associated with TCS foods. Start your journey towards stringent food safety now. To learn more about how our services can assist in managing the safety of TCS foods in your business. Visit Orderific to book a demo today.
FAQs
What is a TCS food?
TCS food refers to any food item that requires time and temperature control. To prevent the growth of bacteria and other pathogens.
Why is it bad for food to be reheated more than once?
Reheating food more than once can increase the risk of bacterial growth, potentially causing foodborne illnesses.
Why is it bad to defrost meat in warm water?
Defrosting meat in warm water can encourage bacterial growth, making it unsafe to eat.
Does defrosting meat in water take away flavor?
Defrosting meat in water does not remove flavor if done correctly.