Greetings, fellow hot tea enthusiasts and aspiring connoisseurs! Welcome to this exciting journey of creating your own home tea station. As a writer bursting with youthful passion, drawn to the allure of words and the comforting embrace of tea, I am ecstatic to accompany you on this enchanting journey. Together, let us explore the captivating realm of teas. Let's unravel the secrets of steeping and immerse ourselves in an extensive array of aromatic blends.
Imagine having a dedicated tea retreat in your home. This serene sanctuary offers respite from the chaotic pace of life. Here, you can escape the noise and find tranquility, savoring each cup as a gateway to a world of flavors and aromas that transport you to blissful mindfulness.
What Is a Tea Station?
Before we dive into the art of creating a tea station, let's understand its essence. A coffee tea station is a haven within your family home, where the delightful alchemy of tea leaves and hot water unfolds into a soul-soothing experience. It is not merely a space to store tea bags or a simple coffee maker in a corner; it is a thughtfully curated sanctuary dedicated to celebrating the enchanting world of teas.
Imagine having a selection of aromatic teas from various corners of the globe; each steeped to perfection in a charming teapot with an infuser. Picture a cozy nook adorned with elegant tea cups, jars and mugs, inviting you to linger and savor the warmth of your favorite brew. The tea station is where you'll embark on a sensory journey, transcending time and space while finding comfort in the simple pleasure of a well-brewed cup.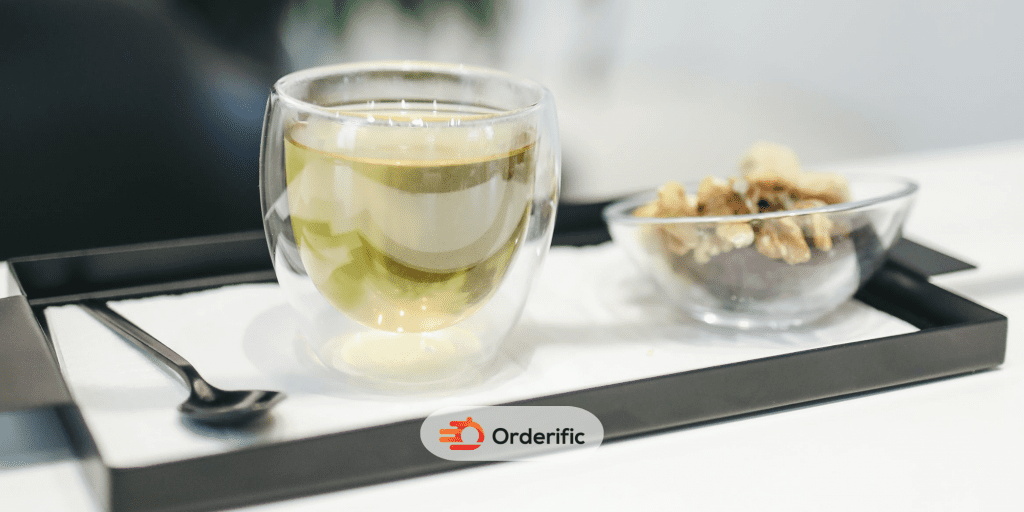 How to Make a Tea Station?
Choose a Practical Location:
To kickstart your tea station setup:
Begin by scouting for an ideal spot.
Seek out a snug nook or a peaceful area in your abode that basks in generous sunlight, creating a serene ambiance.
Consider setting up your tea station near a window, allowing you to enjoy the scenic view while sipping your tea.
Invest in a Timer Kettle:
A timer kettle is an indispensable tool for any tea station. Various temperature settings ensure that your water is heated to the ideal temperature for each type of tea. This guarantees that your brews are infused with their authentic flavors, providing an exquisite taste experience every time.
Acquire a Set of Tea Cups:
Teacups are exquisite conduits for your favorite brew, embodying sophistication and taste. Discover a collection of teacups and mugs that perfectly align with your flair, infusing bliss into the art of savoring tea. Whether you prefer delicate porcelain cups or rustic pottery mugs, let your tea station reflect your taste and personality.
Create a Tea Chest:
A tea chest is a delightful addition to your tea station, organizing your tea collection neat and visually appealing. Fill it with an assortment of teas housed in its compartment or tin. Categorize your teas based on type – black, green, herbal, and flavored – to make it easy for you and your guests to select their desired brew.
Invest in a Teapot with an Infuser:
A teapot with an infuser is a must-have for brewing loose-leaf teas. The infuser allows the tea leaves to unfurl fully, releasing their delightful flavors and aromas. Opt for a teapot that complements the aesthetic of your tea station, be it a classic ceramic teapot or a modern glass one that lets you admire the dance of tea leaves.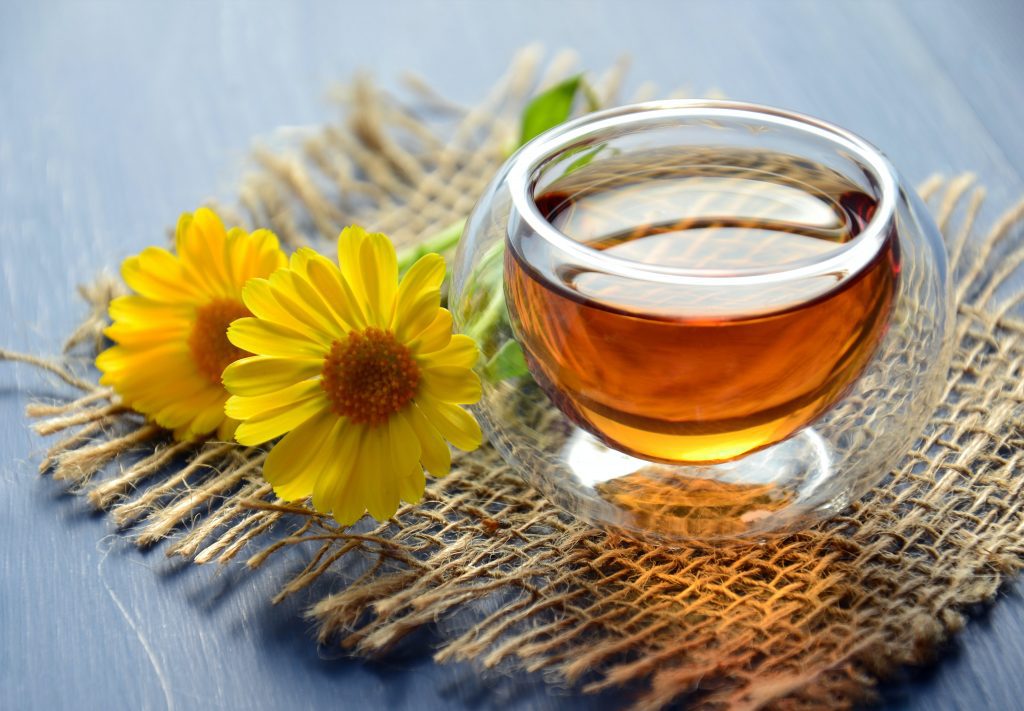 Types of Tea to Stock in Your Tea Station:
Now that your tea station is taking shape let's explore the mesmerizing variety of teas to fill your tea chest with:
English Breakfast:
Embrace the day with the robust and full-bodied flavor of English Breakfast tea. This classic black tea is the perfect companion for your morning routine, providing a delightful energy boost and invigorating your senses.
Green Tea Jasmine:
Unwind and indulge in the soothing fragrance of Green Tea Jasmine. Indulge in the aromatic essence of green tea, evoking the delicate scent of jasmine blossoms. Experience a peaceful, reflective journey that calms your mind and elevates your soul.
Chamomile:
Experience tranquility and serenity as you savor a delightful cup of chamomile tea. This exquisite herbal infusion is widely renowned for its extraordinary ability to promote calmness. It's the ultimate selection for unwinding after a long and tiring day.
Forest Berry:
Savor the sweetness of nature with a delightful Forest Berry infusion. Bursting with the flavors of assorted berries, this caffeine-free herbal tea offers a lovely escape to a berry-filled forest.
Iced Tea Syrup:
Satisfy your thirst by indulging in a delicious glass of iced tea crafted from a delectable tea syrup. Blend it with cold water or add a sparkle with some fizzy water, and you'll have a rejuvenating summer beverage to beat the heat, even on scorching days.
Latte Blends:
Experience the delightful flavors of creamy and comforting latte blends, like the velvety Matcha Latte or the enticing Chai Latte. These exquisite teas perfectly marry the richness of milk with a delightful array of spices, resulting in an indulgent treat that will tantalize your taste buds.
Conclusion
Congratulations! You have ventured into the enchanting world of creating your own home tea station. With a serene location, a timer kettle, a charming teapot, and a delightful tea chest filled with various teas, you are all set to embark on your tea journey.
Every cup you brew in your tea station will celebrate flavors, aromas, and peaceful moments. Let the soothing power of tea transport you to a world of relaxation and mindful indulgence.
In case you want more content like this, visit Orderific right now!
FAQs
How can I sell my new tea on the market?
If you've developed a unique tea blend or discovered a rare and exquisite one, consider contacting local tea shops, specialty stores, or online marketplaces.
How do I open a tea house?
Opening a tea house involves careful planning and research. Start by defining your tea house concept, target audience, and menu.
How do I start a tea shop without money?
Starting a tea shop with limited funds may require creative solutions. Consider partnering with a local café or restaurant to offer your teas as part of their menu.
How do you take your tea? Why?
Some may enjoy plain and pure tea, allowing the authentic taste to shine through, while others may prefer a sweetness or a splash of milk to enhance the flavors.
Can I take the same green tea bag twice?
Reusing a green tea bag is not recommended, as the second brew will likely be weaker and lack the complete flavor profile of the first infusion.