Navigating the bustling world of bar management is no easy feat. Every decision, every change, holds a potent impact. Enter the transformative realm of our bar management software, a beacon in the night for countless establishments. The software's distinct functionality resonates profoundly, evidenced in the glowing reviews from satisfied customers. They appreciate the seamless integration, the intuitive interface, and how it simplifies complex processes. This collection of testimonials offers a glimpse into their journey of transformation. Their voices, brimming with authenticity, underscore the software's efficacy. Read on and discover the unique stories from those who've seen first-hand the positive change our software brings. Their experiences will stir your curiosity, inviting you to delve deeper.
The Power of Testimonials
Testimonials hold a transformative power in the realm of bar management software. They aren't just mere words but resonate as the voices of satisfied customers narrating their triumphant tales. Embodied within each narrative are the echoes of a positive review, the murmur of a good testimonial, and the song of a happy customer. 
Here's what makes testimonials an integral part of content marketing:
Testimonials as Social Proof: They act as persuasive social proof, enhancing the software's credibility. A prospective customer browsing the site might pause and think, "If it worked for them, it could work for me, too."
Testimonials as Customer Voices: Each customer testimonial is a story, speaking volumes about the software's efficacy. It's the voice of a satisfied customer, singing praises about user-friendly interfaces and exceptional customer service.
Testimonials as Guides: Testimonials serve as case studies, guiding potential customers on their journey. They provide a testimonial example, a roadmap to understanding the software's real-world benefits.
Testimonials as Influencers: A powerful influencer testimonial can sway potential customers, nudging them closer to purchasing. They offer a quote testimonial that resonates, stirring a desire to experience similar results.
Testimonials as Feedback: They are an excellent source of customer feedback. Testimonials offer honest insights about the software, holding a mirror to its strengths and areas for improvement.
Every customer review and video testimonial is more than a star rating or a few lines in a review section. It's a captivating, engaging narrative that leaves an indelible imprint on the minds of prospective customers, shaping their perceptions and influencing their decisions. In the world of bar management software, a good testimonial is a beacon, illuminating the path for potential customers and leading them to a place where efficiency and profitability converge.
What Makes a Good Testimonial?
A good testimonial is a blend of authenticity, reliability, and specificity. It's a customer's tale penned with passion and sincerity. More than just a positive review, it captivates and persuades. The aroma of a happy customer's satisfaction wafting through each line. The story delves into the customer's journey, highlighting their challenges and triumphs.
The beauty of a good testimonial lies in its honest depiction. The customer review paints a vivid picture of the software's user-friendly interfaces. It's a page from a satisfied customer's diary, narrating their experiences with our exceptional customer service. A substantial testimonial is not sugar-coated; it's a raw, unfiltered account of a satisfied customer's ride.
Each testimonial is a case study of customer satisfaction and product efficacy. Its strength lies in the details. The reader enters the customer's shoes, experiencing the software's real-world benefits. It's like a virtual tour led by a satisfied customer, providing a glimpse into our top-notch software.
Good testimonials serve as social proof. They are powerful influencers, swaying potential customers with relatable experiences and positive outcomes. An influencer testimonial goes beyond the typical quote testimonial; it resonates with prospective customers, encouraging them to leap.
Though each testimonial is unique, they share a common thread – a delighted customer's voice singing praises of our software. Their testimonial examples testify to our software's effectiveness, inspiring confidence in potential customers. A good testimonial is the heart of content marketing, pulsating with love from our satisfied customers.
How Good Testimonials Are Cultivated
Imagine walking into a warm, welcoming space where the air vibrates with a symphony of customer experiences. This is where good testimonials are born. Testimonials are more than positive reviews; they're heartfelt stories of satisfied customers narrating their triumphs with the bar management software.
Capturing Objections
Any successful testimonial begins by addressing potential objections. It's a journey into the customer's mind, exploring their initial doubts and worries. Imagine stepping into a sea of uncertainty. As a potential customer, you're surrounded by questions, enveloped in uncertainty. Is the software user-friendly? Will it streamline operations? Will the customer service be responsive?
Now, picture a beacon of light breaking through the fog – a customer testimonial. This beacon is a customer's voice, sharing their initial objections and how they were overcome. Each testimonial is a lighthouse guiding potential customers, leading them safely through the fog of doubt. The shining light of positive reviews and satisfied customers gives reassurance, showing that similar issues have been successfully faced and conquered.
This process of capturing objections isn't an afterthought. It's a carefully orchestrated dance, a critical component of content marketing. Testimonials serve as a bridge between the customer's doubts and the solutions the software offers. It transforms the unknown into the relatable, turning skepticism into trust. A testimonial becomes an open dialogue between the satisfied and prospective customer by addressing objections.
In essence, capturing objections is like crafting a story. It's a narrative of transformation, overcoming hurdles, and achieving success. It's the tale of a satisfied customer, their journey, triumphs, and how our bar management software played an instrumental role. This narrative of overcoming objections is an essential ingredient in the recipe for a good testimonial.
Listening to Customers
Listening to our customers is at the heart of a compelling testimonial. We immerse ourselves in their stories, soaking up every detail. It's like stepping into a symphony, the melody of a happy customer's journey echoing around us. Their feedback, a key component of our content marketing strategy, propels us forward.
In our customer testimonials, each rhythm tells a tale from the crescendo of successful software implementation to the soft decrescendo of initial challenges. Each note reveals a facet of our software, praising its user-friendly interfaces. These melodies, the voices of satisfied customers, resonate with authenticity. They testify to our software's effectiveness and provide invaluable insights for improvement.
Our job is not just to listen but to amplify these voices, to let their stories reach prospective customers. These narratives, rich with details, serve as guideposts. They act as case studies, showing potential customers the path to success with our software. Every customer review and every testimonial example echoes in the minds of our audience, adding depth to their understanding.
Ultimately, listening to our customers helps us cultivate good testimonials. The listening process illuminates potential customers' paths, showing them that, like our satisfied customers, they can conquer obstacles and succeed. Every customer voice we amplify adds a star to our constellation of testimonials, shining brightly in the sky of our content marketing efforts.
The Straight Ask
In the realm of testimonials, the 'straight ask' is a harmonious melody. It's the moment where we, with humility and respect, request our satisfied customers to share their journey. This is not an intrusion but an invitation to an open dialogue. Imagine it as a warm conversation over coffee, where stories of transformation unfold.
We approach this dialogue with sincerity, placing our customers at the helm. Their experiences with our software, triumphs, and challenges become part of this vibrant narrative. Every customer testimonial we receive is a pearl, a precious addition to our treasure trove of social proof.
The 'straight ask' is strategic and designed to evoke authentic responses. We delve into specifics, teasing out the details that make each story unique. Our questions are carefully crafted, stimulating recollections of a user-friendly interface or exceptional customer service.
This strategy paints a vivid picture for prospective customers. Each narrative serves as a guiding light, a beacon illuminating the benefits of our software. These testimonial examples are positive reviews and real-world endorsements of our product's efficacy.
The 'straight ask' also strengthens our bond with customers. It reinforces our commitment to their satisfaction, reminding them that their voice matters. This approach, rooted in respect and mutual growth, is integral to our content marketing strategy. Through the 'straight ask,' we cultivate good testimonials and build lasting relationships.
Essentially, the 'straight ask' is an SEO strategy and an engagement tool. It's a conversation starter, an opportunity to listen, learn, and grow. It's the symphony of satisfied customers, resonating with authenticity and inspiring confidence among potential customers.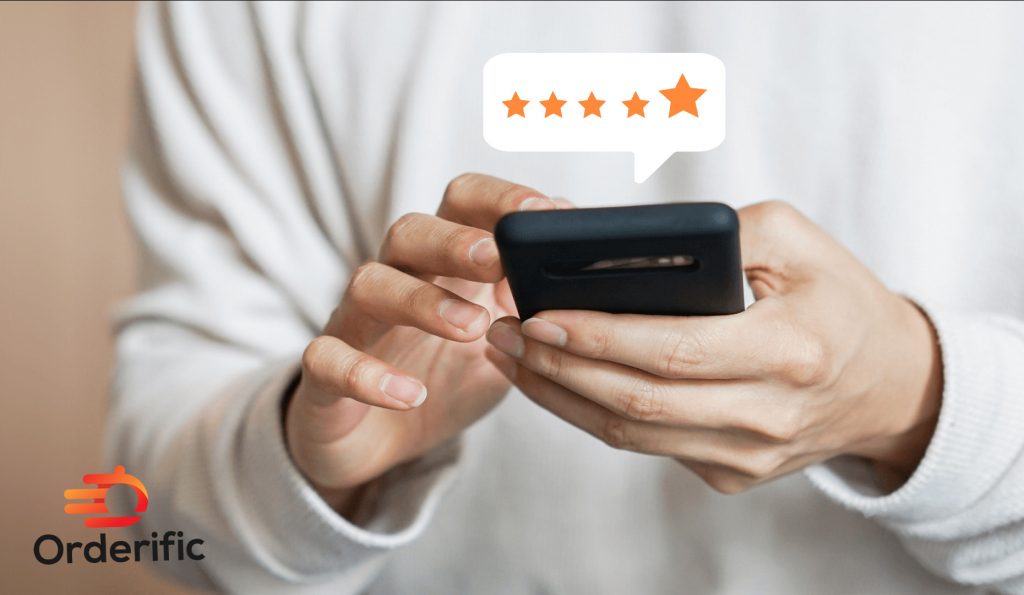 How to Apply This to Your Business
Now, let's delve into how you can harness the power of testimonials in your business. Picture your business as a canvas. Each customer testimonial is a vibrant splash of color, bringing your canvas to life. Your customers are the artists; their experiences are the paint. Together, they create a vivid painting that captures your business's essence.
Each stroke, though unique, complements the other. Together, they weave a narrative that resonates with potential customers. It's similar to a music piece, where each note contributes to a harmonious melody. Your business, much like a symphony, thrives on these customer narratives.
Start by listening intently to your customers. Their voices are the symphony's melody, laden with experiences and insights. Each note brings clarity, guiding you on how to improve your product or service. Listen, learn, and tweak your business offering accordingly to cultivate a positive customer journey.
Next, capture their objections. Every doubt and question is a chance to showcase your problem-solving prowess. Use these objections as stepping stones, guiding customers toward a solution. Remember, each resolved objection is a victory anthem in your symphony.
Lastly, don't shy away from the 'straight ask.' Invite customers to share their journey. Let them narrate their transformation, their leap from uncertainty to satisfaction. These narratives, raw and unfiltered, are your testimonials.
In essence, testimonials are more than just positive reviews. They are the heartbeats of your business, pulsating with the rhythm of customer satisfaction. So, cultivate them with care, and let the symphony of customer voices guide your business toward success.
Conclusion
In the bustling world of bar management, testimonials are not mere words but a symphony of satisfied customer experiences. They illuminate Orderific's commitment to facilitating operational efficiency and enhancing customer experience. Each testimonial affirms our software's efficacy, skillfully integrating with leading POS systems and payment partners and automating manual tasks. The narratives resonate with authenticity, celebrating triumphs and transformations made possible by Orderific. They serve as lighthouses for prospective customers, guiding them towards increased revenue and control. Amid the vibrant chorus of positive reviews, Orderific emerges not just as a bar management software but as a partner in success. Leverage these powerful testimonials and let Orderific streamline your operations. For an immersive experience, schedule a FREE DEMO today.
FAQs
How do customer testimonials contribute to a company's reputation and credibility?
Customer testimonials endorse a company's credibility by sharing successful experiences, fostering trust, and enhancing its reputation.
What strategies can businesses employ to collect and showcase genuine testimonials from clients?
Businesses can employ strategies such as direct requests, incentivized feedback, email surveys, and highlighting reviews on their website.
What are the key elements of a compelling testimonial that resonates with potential customers?
A compelling testimonial is genuine, specific, relatable, addresses initial objections, and shares a successful transformation or outcome.
How do testimonials influence consumer trust and purchasing decisions?
Testimonials provide authentic evidence of product effectiveness, fostering trust, influencing purchasing decisions, and enhancing customer confidence.