Want to learn the ins and outs of living in Miami? Then look no further than The Rebel Chick- the Miami Lifestyle blogger with its beautifully designed blog by Jennifer Pridemore. She showcases all the vibrancy of Miami through her Instagram-worthy snapshots and personal anecdotes.
The Rebel Chick is designed as an up-to-date and fun agenda for the latest trends, hotspots, and tips for living life to the fullest in Miami. Whether you want to try a new restaurant or to know more about what's happening in the city, The Rebel Chick keeps you updated with all the city has to offer. In addition to showcasing the best restaurants, hot spots, and experiences in Miami, The Rebel Chick also gives tips on how to get the most out of your experience. From insider tips for getting around the city to must-have apparel for every season, The Rebel Chick encourages you to experience Miami at its most exciting. 
In addition to content about Miami life, The Rebel Chick also features lifestyle advice and stories from Jennifer's own life. Through her captivating posts, she shares her thoughts on topics ranging from healthy living to traveling and more about Miami.
The famous figure known as 'Rebel Chick' represents Jennifer Pridemore, who met the blogging world by chance. However, once she got into it, she realized she didn't want to leave as it brought joy, peace, and plenty of joyful laughs. Beyond desiring to be warm and outspoken with her dedicated followers, the Rebel Chick is committed to ensuring that her followers have a delightful experience along with her.
More about "Rebel Chick Miami"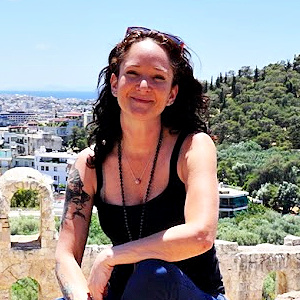 Jennifer has chosen the name 'The Rebel Chick' consciously and is motivated by the uncountable validation of her rebellious spirit. This rebellious spirit drives her to stand by her decisions, pursue her passions without hesitation and embrace her pursuits with all her heart.
One of the highlights of The Rebel Chick is Jenn's ability to capture the essence of Miami. Her stunning photography captures the diversity and eclectic nature of the city. From the sunny beaches to the bustling streets of Wynwood, Jenn truly captures the magic of Miami.
Whether you're planning a trip or a staycation, The Rebel Chick has your back! You can also find the latest fashion trends, beauty, art, and culture. Get insider tips on upcoming events or enjoy some eye candy – all through the lens of The Rebel Chick.
Jenn also loves uncovering Miami's hidden gems – from secret shops tucked away in alleyways to off-the-beaten-path eateries. She has a knack for finding unique spots that are not found anywhere else. These make Miami stand out from the rest, and you'll see them through Jenn's lens. With The Rebel Chick, you'll never have to worry about missing out on Miami's best living spaces.
Miami Living
1. Discover the Latest Trends in Miami
Miami is a city that is constantly evolving, and the latest trends are no exception. Some of the hottest trends to watch in Miami in 2023 include sustainable architecture, green spaces, urban farming, electric transportation, tech hub, art and culture expansion, and wellness-centered living. 
For those looking to live a life of rebellion and individuality, Miami is the perfect place. From its independent artists, unique businesses, sustainable development initiatives, and progressive culture, Miami offers something for everyone who dares to break away from the norm.
Those seeking an alternative lifestyle have plenty of opportunities to explore in the 305. Whether it's rooftop yoga classes, organic restaurants, farmers markets, or simply taking a stroll through Wynwood Walls, Miami is always full of unique experiences and activities.
2. Hotspots to Check Out in Miami
Ocean Drive: This iconic street in South Beach is lined with Art Deco buildings, trendy restaurants, and luxury hotels. It's a great place to people-watch, go shopping, or enjoy a meal with a view.
Wynwood Walls: This outdoor art gallery is home to over 50 murals by world-renowned street artists. It's a must-see for anyone interested in street art.
Little Havana: This vibrant neighborhood is a great place to experience Cuban culture. Be sure to try some authentic Cuban food and coffee, and take a walk down Calle Ocho, the main street.
Design District: This up-and-coming neighborhood is home to a mix of high-end boutiques, art galleries, and restaurants. It's a great place to do some shopping or simply wander around and take in the sights.
Jungle Island: This wildlife park is home to over 3,000 animals, including monkeys, snakes, and crocodiles. It's a great place to learn about animals from all over the world.
3. Tips for Living Life to the Fullest in Miami
Explore the different neighborhoods: Miami is a city of neighborhoods, each with its own unique character. From the Art Deco glamour of South Beach to the Cuban culture of Little Havana, there's something for everyone in Miami.
Take advantage of the outdoors: Miami is a beach city, so be sure to spend some time soaking up the sun and swimming in the ocean. There are also plenty of parks and green spaces to enjoy, such as the Miami Beach Botanical Garden and the Fairchild Tropical Botanic Garden.
Get involved in the art scene: Miami is a city with a vibrant art scene. There are museums, galleries, and street art to explore all over the city. Be sure to check out the Wynwood Walls, a must-see for any art lover.
Sample the food: Miami is a melting pot of cultures, so it's no surprise that the food scene is amazing. From Cuban to Haitian to Peruvian, there's something for everyone to enjoy. Be sure to try some of the local favorites, such as Cuban coffee, croquetas, and pastelitos.
Take a day trip to the Keys: The Florida Keys are a short drive from Miami and offer a great escape from the city. Spend a day snorkeling, fishing, or simply relaxing on one of the many beautiful beaches.
Bold and Daring Lifestyle Blogging with Rebel Chick Miami
1. Behind the Scenes of Rebel Chick Miami
Rebel Chick Miami" is a dynamic, innovative, and trendsetting fashion brand based in the vibrant city of Miami. At the heart of the brand is a commitment to empowering women to express their individual style and confidence. Each piece in the collection is designed with a unique blend of bold, rebellious spirit, and the relaxed, sizzling aura of Miami. Crafting each piece involves hours of meticulous work, from conceptualization to the final stitch, reflecting a determined pursuit of quality and attention to detail.
2. How to Start Your Own Bold and Daring Blog
Defining your blog's unique voice is a vital first step. For example, Rebel Chick Miami's blog radiates an audacious and vibrant personality that is unique and compelling. She has cultivated an online space that is not afraid to confront important, and sometimes controversial, topics. Always unapologetically real, she inspires her readers to step out of their comfort zones and challenge mainstream norms. Just like Rebel Chick, you need to identify your own distinct voice and style that resonates with you and your intended audience, setting your blog apart in a crowded online sphere.
Once you have established your blog's distinct voice, it is time to choose your platform. A great way to start is by choosing one of the popular blogging platforms such as WordPress or Blogger. These are generally easy to use and come with a range of features including customizable themes, hosting options, and technical support.  Once you have created an account, you can choose a domain name, design your blog, and start writing!
When launching your blog it is important to set goals and objectives. Ask yourself questions such as 'Why am I creating this blog?' or 'What do I hope to achieve with my content?' A clear understanding of what you are trying to accomplish will help you stay focused, motivated, and organized.
3. Tips for Successful Blogging
One of the most important tips for successful blogging is understanding your audience. If you look at successful blogs such as Rebel Chick, they know exactly who their readers are and what type of content resonates with them. Rebel Chick primarily focuses on providing insights for adventurous and empowerment-seeking women. Their blog posts are filled with personal stories, travel recommendations, and lifestyle tips, all of which appeal to their specific target audience. Understanding your audience and creating content that appeals to them can significantly increase engagement on your blog.
Another useful tip is to create evergreen content. While timely, news-oriented posts may be popular for a short period of time, evergreen content will have longer-lasting effects and can help build an engaging reader base over time. It's important to focus on creating blog posts that are timeless and relevant in order to ensure your audience keeps coming back for more.
Finally, don't forget to promote your blog! Effective promotion is essential for success and can help you reach a wider audience. Utilizing social media platforms such as Instagram and Twitter is an effective way to drive traffic and engagement to your blog. Try creating hashtags for each post to make it easier for readers to find your content. You should also make sure to interact with other bloggers who share similar interests and topics. Developing relationships within the blogging community can help increase your readership and engagement.
Overall, successful blogging requires understanding your audience, creating evergreen content, and promoting your blog effectively. With Rebel Chick as an example of a successful blog, you can learn how to create engaging content that resonates with your target audience. Good luck!
w
Winding Up
Miami's rich cultural diversity and vibrant lifestyle make it a captivating city teeming with experiences waiting to be explored. Whether it's the eclectic neighborhoods, the pulsating art scene, or the tantalizing food choices, Miami offers a unique blend of experiences.
Furthermore, the success of "Rebel Chick Miami" exemplifies how authentic, bold, and impactful content can foster a strong community in the blogosphere. By understanding your audience, crafting evergreen content, and effectively promoting your blog, anyone can follow in the footsteps of Rebel Chick to create a successful blog that resonates with readers. With a little creativity and determination, anything is possible.
So if you're looking for an exciting destination to quench your wanderlust or an inspiring story to motivate you, look no further than Orderific.
Orderific brings you a pool of food, travel, lifestyle, and trending blogs that can help you establish your understanding as a Food and Beverage maestro in the industry. Schedule a FREE Demo today, visit the link here.
FAQs
What kind of content can I expect to find Rebel Chick Miami?
On Rebel Chick Miami, you can find a range of content that includes personal stories, travel advice, lifestyle tips, and more.
Is Rebel Chick Miami only for people who live in Miami?
Not at all! While the blog does provide insights that may be particularly interesting to Miami locals, Rebel Chick Miami is for anyone who appreciates a bold, and rebellious spirit.
How often is the blog updated?
While the exact update frequency may vary, you can generally expect new, engaging content on a regular basis.
Can I submit a guest post to Rebel Chick Miami?
Guest post policies may vary, and it's best to directly contact Rebel Chick Miami for the most accurate information regarding guest posts.
Does Rebel Chick Miami have a social media presence?
Yes, Rebel Chick Miami has a robust social media presence. Following her on platforms like Instagram and Twitter keeps you updated about new blog posts.