Introduction
Welcome to the enchanting world of themed restaurants, where the magic of imagination becomes a stunning reality. Whether it's the hustle and bustle of New York City or the vibrant energy of Las Vegas, these extraordinary establishments promise an unforgettable dining experience that goes beyond consuming exquisite food. From the tropical ambiance of the Rainforest Cafe to the rocking vibes of the Hard Rock Cafe, every restaurant offers a unique theme that transforms a simple meal into an adventure. These venues boast inventive menus that align with their respective themes, immersing guests completely in the atmosphere.
Themed restaurants have become so popular that they've extended into the digital world with restaurant WordPress themes, enabling virtual restaurants to offer a themed experience. So, join us as we explore the best themed restaurants across the globe, where the intersection of food and fantasy beckons everyone who seeks a dining experience like no other.
What Are Theme Restaurants? Unveiling The Concept
Theme restaurants are dining establishments where the concept of the restaurant extends beyond just the menu, seeping into every aspect of the dining experience. They are often characterized by a unique, well-defined concept or theme that runs throughout the restaurant – from the interior decorations, the staff's attire, the menu, and even, in some cases, the food presentation itself. The theme can be anything, from a particular era in history, a specific cultural or geographical location, to a specific concept like sports, magic, or cinema.
These establishments have redefined dining, turning it from a mere act of consuming food to a holistic experience that feeds all senses. Whether it's a sports bar in Boston with a fervent devotion to its home teams, a fantasy-themed cafe in Tokyo that transports you to the magical world of Harry Potter, or a classic American diner in New York that takes you back to the 1950s, theme restaurants are a testament to the power of imagination in creating memorable dining experiences. An evening at a theme restaurant is not just about satiating your hunger; it's about embarking on a culinary adventure where the journey is as significant as the destination.

The Magic Of Themed Ambiance: Transporting Diners To New Realms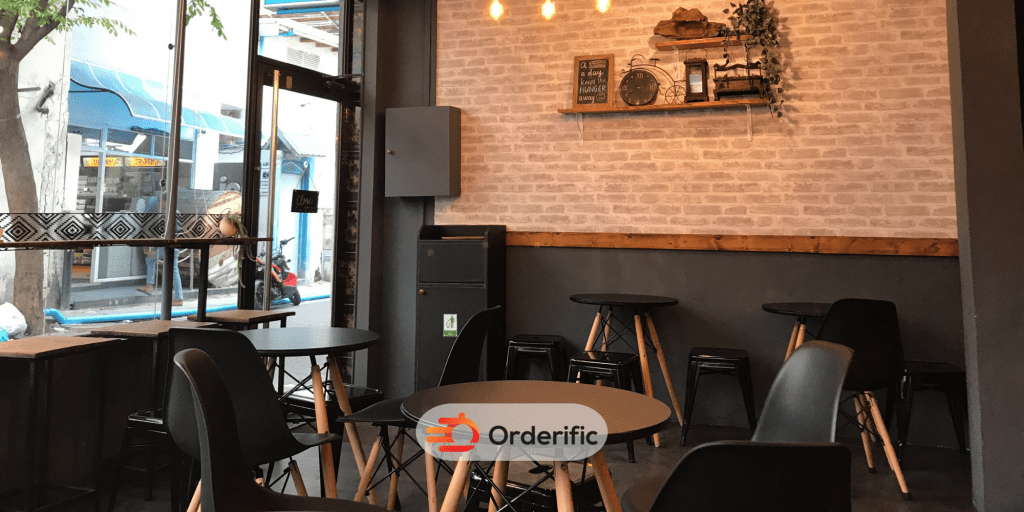 The success of a themed restaurant hinges greatly on its ambiance, which serves as a canvas on which the theme comes alive. Walking into a well-done themed restaurant is akin to stepping into a different world. For instance, restaurants with a 1920s speakeasy theme transport diners back in time with their low-lit decor, flapper-inspired server costumes, and a menu filled with prohibition-era cocktails.
Meanwhile, dining at a tropical island-themed place, complete with sand, palm trees, and a seafood-heavy menu, feels like a mini beach vacation. The ambiance of these restaurants is so alluring that often, even before the food has arrived, the diners are engrossed in the unique world the theme has created. In New York alone, there is a myriad of these venues, each offering a distinct theme and thus a unique experience. The thematic ambiance is a magic trick, pulling diners into a new realm where their imagination is the only limit to their experience.

Popular Themes: Exploring The Diverse Range Of Theme Restaurants
There's no limit to the creativity in the world of theme restaurants. These restaurants use their themes as a unique selling proposition, luring in customers with the promise of not just a meal, but an adventure. From the quirky to the extravagant, these themes can range widely, each offering a unique dining experience.
One popular theme is the nostalgic 50s diner, where customers step back in time into a world of jukeboxes, milkshakes, and classic American comfort food. In New York, such spots are loved for their retro charm and homely menu that often includes burgers, fries, and other American staples.
Another popular theme is the fantasy world, where restaurants create an escape from reality into imaginations. These include the likes of Rainforest Cafe, with its jungle-themed decor, animatronic animals, and a menu filled with exotic dishes. Similarly, magic-themed restaurants draw in crowds with their enchanting decor, magical performances, and mystical menu items.
The world of sports is also a popular theme among restaurants. With memorabilia adorning the walls, big screens broadcasting games, and a menu often featuring hearty pub grub, these sports-themed spots are a haven for sports lovers.
The beauty of theme restaurants lies not just in their varied themes, but also in their ability to turn a meal into a memorable event. Whether it's relishing a milkshake in a retro diner, enjoying a magical potion in a sorcerer's den, or cheering for your favorite team in a sporty ambiance, theme restaurants offer a dining experience that goes beyond the menu.

Immersive Dining: How Themes Affect The Overall Experience
The restaurant themes play a pivotal role in crafting an immersive dining experience, blurring the line between fiction and reality. A theme isn't just a backdrop; it's an integral component that influences every aspect of the dining encounter. Each theme restaurant aims to create a carefully orchestrated sensory experience. As you walk into a jungle-themed restaurant in New York, for instance, you aren't just treated with visuals of lush greenery and exotic animals, you are greeted with sounds of the wild, the subtle scent of vegetation, and a menu curated to reflect tropical cuisine.
Similarly, a sports-themed restaurant doesn't merely display memorabilia, it creates a stadium-like atmosphere, complete with the buzz of an excited crowd, commentary blaring from the screens, and a menu designed to mirror game-day foods. This total sensory immersion makes the dining experience evocatively real and exceedingly memorable. Therefore, the themes are not just about aesthetics, they are an invitation for diners to step into a story, to inhabit a space of fantasy, nostalgia, or adventure as they enjoy their meal.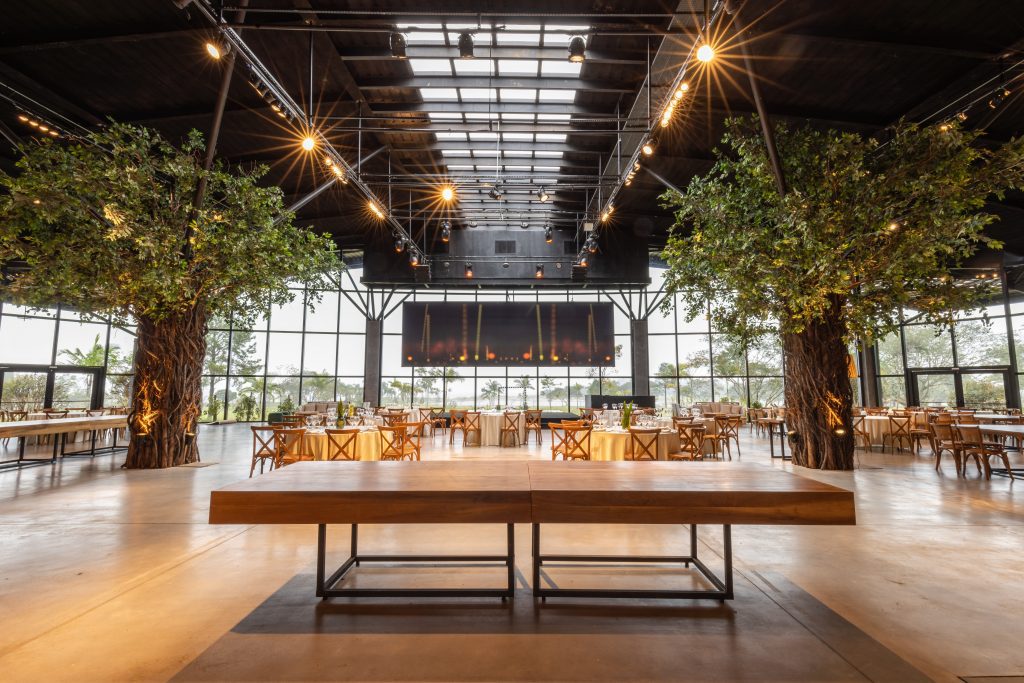 Culinary Creativity: Themed Menus That Delight The Senses
Themed restaurants are platforms where culinary expertise meets creativity, resulting in menus that are as imaginative as they are appetizing. The menu is an integral part of the themed experience, curated meticulously to align with the chosen theme. For instance, a 50's diner-themed restaurant in New York might feature classic American favorites like juicy burgers, thick milkshakes, and apple pie, served in vintage dinnerware.
Alternatively, a fantasy-themed restaurant could surprise you with whimsically named dishes and drinks, like "Dragon's Breath Spaghetti" or "Fairy's Elixir Cocktail," each plated and presented in ways that evoke the chosen theme. The magic of themed menus lies in their ability to transport diners to different worlds, realms, or periods – from the hustle and bustle of a New York diner in the 1950s to the magical realm of a fantasy land – creating a sensory dining experience that delights and surprises in equal measure.
Conclusion
In the world of dining, themed restaurants stand out as pioneers of innovation, intertwining culinary delight with storytelling, and offering an experience that satiates more than just your appetite. They redefine the concept of dining, transforming it into an immersive, multi-sensory adventure that journeys across different themes, from the nostalgic charm of 50s diners in New York to the exotic escapade of a jungle-themed restaurant. Each theme resonates through every detail – the ambiance, the menu, and even the presentation of dishes, curating a dining experience that's as unique as it is memorable.
Indeed, these establishments are a testament to the power of imagination and creativity in the realm of food and hospitality. As you plan your next dining experience, step beyond the ordinary and into the extraordinary world of themed restaurants. And remember, no matter where you are, the magic of these restaurants can be brought to life in your very own establishment with the right tools. So, Discover how by scheduling a demo with Orderific today. They can help you create your own digital themed restaurant, transforming your customers' dining experiences into unforgettable adventures.
FAQs

1. What exactly are theme restaurants?
Theme restaurants are dining establishments that create a unique experience by incorporating a specific theme into their ambiance, service, and menu.
2. How do theme restaurants differ from regular restaurants?
Theme restaurants offer a more immersive dining experience, turning a meal into an adventure by integrating an overarching theme throughout the ambiance, service, and menu.
3. Can I find theme restaurants in my city or country?
Yes, theme restaurants are a global phenomenon and can be found in many cities and countries.
4. What types of themes are popular in theme restaurants?
Popular themes include nostalgic 50s diners, fantasy worlds, sports bars, and tropical landscapes among others.
5. Are theme restaurants suitable for all ages?
Yes, theme restaurants are generally designed to entertain and amuse diners of all ages.
6. Do theme restaurants offer special menus for themed events?
Yes, many theme restaurants create special themed menus for specific events or occasions.