Welcome to the world of plant-based delight, where we're about to introduce you to the remarkably satisfying tofu sandwich. This isn't just your ordinary sandwich; it's a culinary experience that artfully combines texture, taste, and delectable plant-based goodness. Our tofu sandwich is perfect for those days when you crave something hearty and fulfilling, yet light and healthy.
Exploring the world of plant-based cuisine opens up a myriad of exciting possibilities, and our tofu sandwich is a testament to that. Crafted with freshly baked bread, crispy on the outside and soft on the inside, filled with perfectly marinated tofu that's grilled to perfection, and topped off with a rainbow of crunchy vegetables and a tangy, homemade sauce. This sandwich is more than just a meal—it's a feast for your senses. Whether you're a long-time vegan or just exploring meat-free options, our tofu sandwich is sure to impress!
Tofu Sandwich Recipe Ingredients
So, what goes into making this mouth-watering tofu sandwich? Here's a list of ingredients that we use to create the perfect balance of flavors and textures:
Soft, whole-grain bread slices
Firm tofu drained and pressed to remove excess water
Olive oil for grilling the tofu
Soy sauce or tamari for marinating the tofu
Garlic powder, onion powder, and paprika for an extra burst of flavor in the tofu marinade
Fresh vegetables such as lettuce, sliced tomatoes, cucumber, bell peppers, and onions
A homemade sauce made with vegan mayonnaise, Dijon mustard, lemon juice, and spices.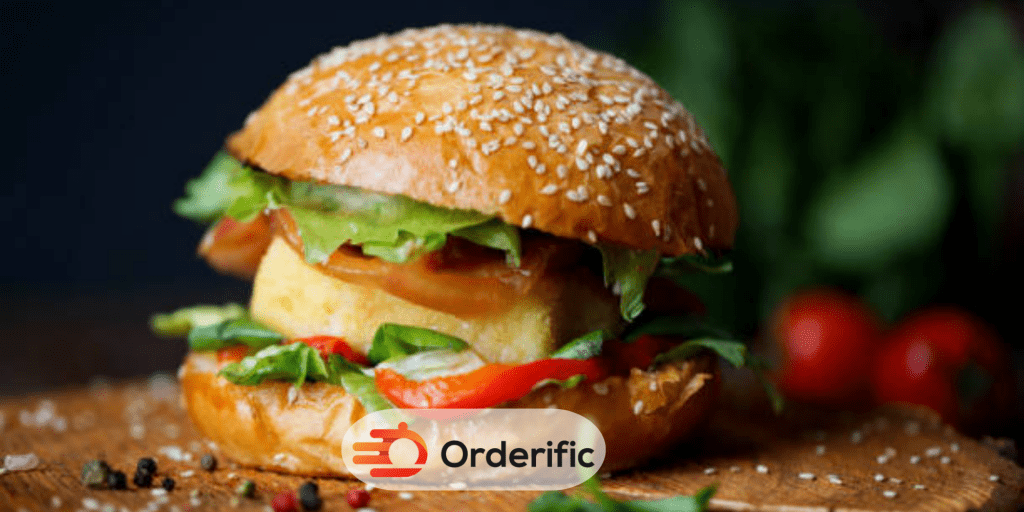 How to Make a Tofu Sandwich
Now that you have all the ingredients, let's dive into how to make a delicious tofu sandwich:
Start by draining and pressing the tofu to remove excess water. You can do this by wrapping it in paper towels and placing something heavy on top for about 15 minutes.
In a small bowl, mix soy sauce or tamari with garlic powder, onion powder, and paprika. Cut the tofu into thin slices, and marinate it in the mixture for 10-15 minutes.
Heat a non-stick pan over medium heat with a drizzle of olive oil. Add the marinated tofu slices and cook for about 5 minutes on each side until golden brown.
While the tofu is cooking, prepare the homemade sauce by mixing vegan mayonnaise, Dijon mustard, lemon juice, and your choice of spices.
Assemble your sandwich by spreading the sauce on both slices of bread, adding the grilled tofu slices, and topping it off with fresh vegetables.
Grill the assembled sandwich for a few minutes on each side until the bread is crispy and golden brown.
Serve and enjoy your delicious tofu sandwich!
Tips for Making Tofu Sandwich
Feel free to experiment with different marinades for the tofu, such as barbecue sauce or teriyaki sauce.
For a gluten-free option, use gluten-free bread and tamari instead of soy sauce.
You can add other toppings to your sandwich, such as avocado slices, pickles, or sprouts. Get creative!
To save time, you can also use store-bought marinated tofu or pre-made sauces.
The Health Benefits of Tofu Sandwich
Not only is our tofu sandwich delicious, but it also offers numerous health benefits. Tofu is a great source of plant-based protein and contains all essential amino acids, making it a complete protein. It's also low in calories and saturated fat, making it an excellent option for those watching their weight or trying to maintain a healthy lifestyle.
In addition, the vegetables in our sandwich provide a variety of vitamins, minerals, and fiber to support overall health. With the added benefits of whole-grain bread and healthy fats from olive oil and vegan mayonnaise, this is a well-balanced meal that will leave you feeling both satisfied and energized.
Why You Should Try a Tofu Sandwich
If you're still not convinced, here are some reasons why you should give our tasty tofu sandwich a try:
Plant-based option: Tofu is made from soybeans, making it an excellent source of protein for plant-based eaters.
Versatile: Tofu can be flavored and cooked in many ways, making it a versatile ingredient that adds a unique texture and taste to any dish.
Nutritious: Tofu is low in calories and packed with essential nutrients such as protein, iron, calcium, and magnesium.
Delicious: Our tofu sandwich combines all the right elements of flavor and texture for a delightful eating experience.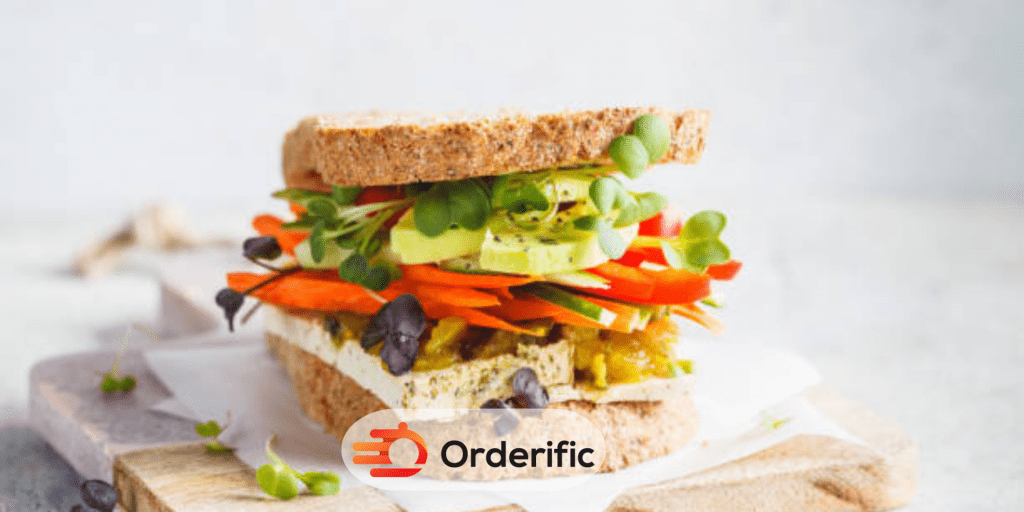 Conclusion
In conclusion, our tofu sandwich is an absolute must-try for anyone looking to expand their culinary horizon, embrace healthier eating habits, or simply enjoy an incredibly tasty meal. It's a testament to the versatility and deliciousness of plant-based cuisine, proving that healthy food can also be indulgent. With its perfect balance of flavors, textures, and nutrients, this sandwich is a pleasing delight for all your senses and a great addition to any meal of the day.
So why wait? Dive into the wholesome world of plant-based eating with our delightful tofu sandwich. Whether you're a seasoned vegan, a meat-lover looking to diversify your diet, or someone just starting their journey towards healthier eating, this tofu sandwich promises to impress. Remember, great food isn't just about sustenance, it's about enjoying the experience, and our tofu sandwich is all about providing a rich, satisfying culinary adventure. Enjoy the process of creating it and relish every bite!
Click here for more tasty and informative advice with Orderific. To start experiencing the great benefits Orderific can bring to your business, click here now. Try Orderific!
FAQs
How does tofu provide a plant-based protein option for sandwiches?
Tofu is made from soybeans, which are rich in protein. This makes it an excellent plant-based alternative to meat for those looking to add more plant-based options to their diet.
What are creative ways to add flavor and texture to a tofu sandwich?
You can make a tofu sandwich include marinating the tofu in different sauces, adding different toppings such as avocado or pickles, and experimenting with different types of bread.
How does the taste of a tofu sandwich compare to traditional meat sandwiches?
While tofu does not have a strong flavor on its own, it absorbs the flavors of marinades and seasonings well.
What types of bread and toppings complement a tofu sandwich?
Whole-grain bread works well with tofu sandwiches, and fresh vegetables such as lettuce, tomatoes, cucumbers, bell peppers, and onions add a delicious crunch.
Can I prepare the tofu in advance to make the sandwich later?
Yes, you can prepare the tofu in advance! After marinating and grilling the tofu, let it cool and store it in an airtight container in the refrigerator.