Introduction
Embarking on an open road adventure requires more than just a truck; it necessitates a well-equipped vehicle fitted with essential truck parts and equipment. Whether they're driving a pickup, trailer, or food truck, the right supplies will make all the difference. These items are indispensable for a safe and smooth journey, from toolboxes to towing equipment service bodies to semi-truck parts.
Stay prepared with a well-equipped work truck for any situation the road may present. Discover new products, special offers, and heavy-duty items suitable for every type of service, from food truck supplies to heavy equipment—harness industry expertise to equip your journey with the right tools and accessories.
Must-Have Safety Gear
Safety on the open road is paramount, making certain truck supplies non-negotiable. Essential safety gear includes reliable first aid kits, fire extinguishers, and high-visibility vests. Additionally, tire pressure gauges and jump starters can be lifesavers in unpredictable situations. Equip your truck with these essentials to ensure a safe and smooth journey.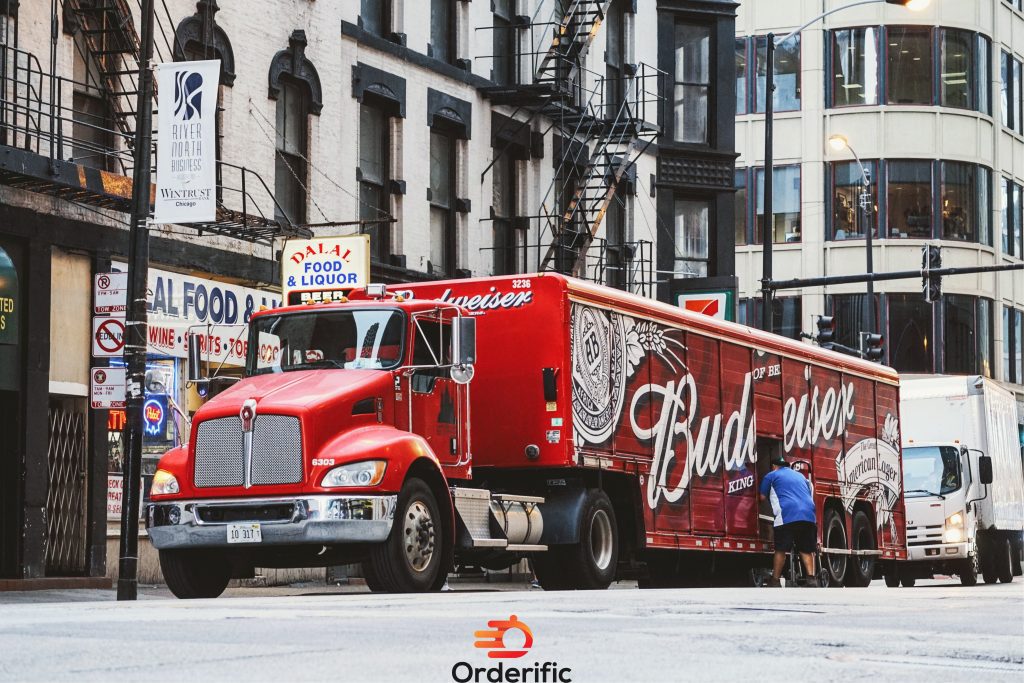 Tools And Maintenance
Maintaining your truck for the long haul requires the right tools and equipment. This includes wrench sets, pliers, screwdrivers, and a robust toolkit for unexpected repairs. Basic maintenance supplies like engine oil, lubricants, air filters, and tire inflators are also crucial. Keep your truck in optimal condition on-road adventures with these must-have maintenance supplies.
Comfort And Convenience
For a seamless road experience, comfort and convenience should be noticed. Consider investing in quality seat covers, ergonomic driving gloves, and a robust GPS system to help you navigate easily. Remember entertainment options like a portable DVD player or a sound music system to enhance your journey. Lastly, a truck refrigerator for snacks and drinks can be a real game-changer.
Organizational Aids
Truck organization is as crucial as safety gear and maintenance tools. Organizational aids such as cargo bars, storage boxes, and tie-down straps can keep your belongings secure and orderly. Truck bed extenders can offer extra space, making your journey more comfortable and efficient. Equip your truck with these aids to ensure a clutter-free and organized trip.
Connectivity And Communication
Staying connected during your road journey is crucial for safety and coordination. Equip your truck with gadgets for connectivity and communication like quality CB radios, an efficient GPS system, or a mobile Wi-Fi hotspot. These supplies not only ensure constant communication with the outer world but also provide necessary route guidance and weather updates, equipping you for a well-informed and safe journey.
Environmental Comfort
Creating a comfortable environment in your truck may greatly enhance your road trip. Essential supplies such as climate control accessories, window deflectors, and sunshades help maintain a pleasant temperature, while air fresheners and dustbins ensure cleanliness. Don't overlook comfort-enhancing accessories such as travel pillows and seat cushions, which can make long-haul drives much more enjoyable.
Conclusion
In conclusion, equipping your truck with the right supplies can drastically transform your journey from just another road trip to a memorable and comfortable adventure. Furthermore, From safety gear to maintenance tools, comfort accessories to communication gadgets, every piece of equipment plays a critical role in ensuring a hassle-free and enjoyable experience. Establishing an organized, clean, and comfortable environment in your truck is not only beneficial for your well-being but also enhances the overall experience of your journey.
At Orderific, we understand the importance of these needs and are dedicated to providing the best quality, reliable, and durable truck supplies to make your road trip a success. Why compromise when you can have the best? Hence, Equip your journey with our wide range of truck supplies and gear up for an unparalleled road trip experience. Book a demo with us today and embark on your adventure with confidence and peace of mind.
FAQs
What tools and maintenance items should I carry in my truck?
You should carry tools like wrench sets, screwdrivers, and a toolkit, along with maintenance items like engine oil, air filters, and tire inflators.
What comfort and convenience essentials should I pack for the road?
Comfort and convenience essentials include quality seat covers, a robust GPS system, entertainment options, and a truck refrigerator.
How can I keep my truck's interior organized and clutter-free?
You can maintain organization by using cargo bars, storage boxes, and tie-down straps.
What communication tools are important for truckers on the road?
Communication tools such as CB radios, a GPS system, and a mobile Wi-Fi hotspot are essential.