Introduction To Twisted Pine Brewery: A Craft Brewing Gem
Welcome to Twisted Pine Brewery, a pioneer of unique flavors and creative craft brewing nestled in the heart of Boulder. As you delve into the vibrant culture of Twisted Pine Brewing, you will quickly discover why this brewing company stands as a gem in the bustling craft beer landscape of Boulder. Home to an array of award-winning beers, this craft brewery is a testament to ingenuity and passion. From the highly applauded American Amber Ale to the unparalleled Big Shot Espresso Stout, Twisted Pine offers an eclectic variety of beers that captivate your palate.
Twisted Pine Brewing Company's story isn't just about brewing; it's a tale of trailblazing innovation with Bob Baile at its helm. Situated conveniently between South Boulder and North Boulder, near the bustling Pearl Street and Lee Hill, the Twisted Pine Brewing Co. lays claim to its roots. A proud participant of the Great American Beer Festival, their renowned brewery competes with local favorites such as Upslope Brewing Company, Avery Brewing Co, and Oskar Blues. However, their unique concoctions, like chili-infused beers and cookie-inspired ales, set them apart.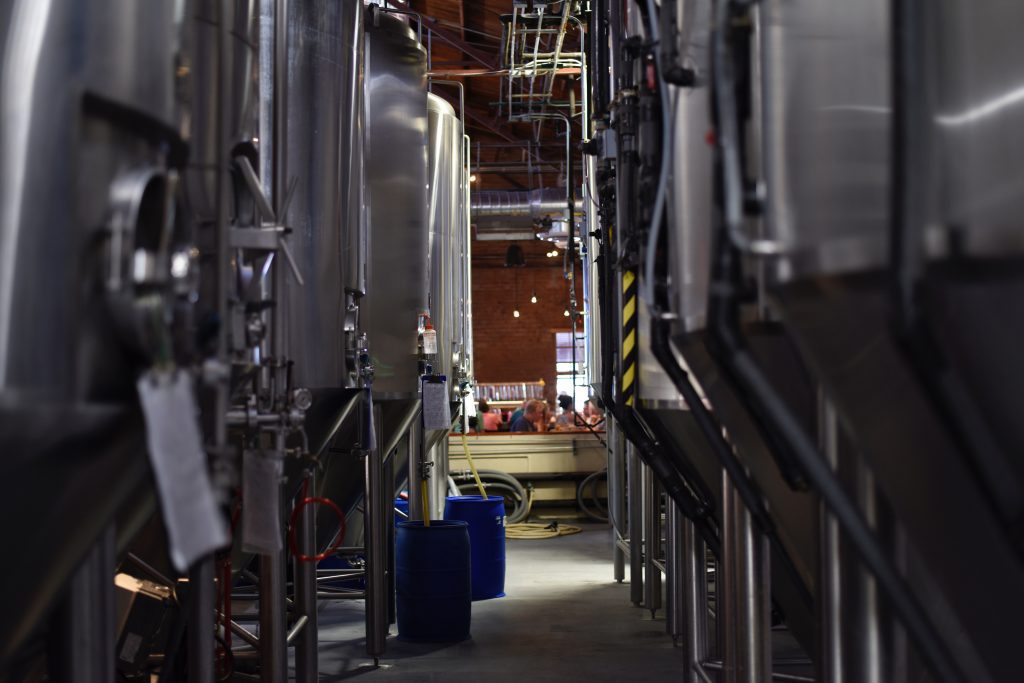 Craftsmanship In Brewing: The Art Of Twisted Pine
Unearthing the secrets of Twisted Pine Brewing's unique craft brews requires an understanding of their meticulous brewing process. The cornerstone of their operation lies in their ingenious use of high-quality ingredients, innovative recipes, and a relentless focus on flavor. This commitment to craftsmanship is apparent in every brew, from their bold IPAs to their rich stouts.
Each batch of beer at Twisted Pine is a labor of love, an intricate dance of science and artistry. Brewers carefully select grains, malts, hops, and yeasts to create a spectrum of tastes and textures. Their innovative spirit shines in their bold experiments with unconventional ingredients like chili peppers and cookies, resulting in beer that defies category and expectation.
The creations of Twisted Pine Brewing Co. are more than just beer; they're a testament to the endless possibilities of craft brewing. Their unique flavors are a reflection of their commitment to pushing boundaries and defying conventions. For beer enthusiasts who appreciate creativity and complexity in their brews, a visit to Twisted Pine is a must. As you sip on their award-winning creations, you'll begin to appreciate the time, skill, and passion that goes into every ounce of Twisted Pine beer. Truly, at Twisted Pine, the art of brewing is embraced, celebrated, and shared with every pour.

The Brewmaster's Vision: Crafting Unique Beer Flavors
At the helm of the brewing operations at Twisted Pine is their dedicated brewmaster, who is a visionary in the truest sense. His keen understanding of the art of brewing coupled with a fervor for innovation has played an instrumental role in the crafting of the unique beer flavors that Twisted Pine is renowned for. Each beer is a testament to the brewmaster's vision, encapsulating his passion for creating flavors that are as unique as they are delightful.
The brewmaster's creativity shines through in each brew, be it the robust Ghost Face Killah with its notorious heat or the Billy's Chilies, which marries the piquant flavor of fresh peppers with the smoothness of beer. At Twisted Pine Brewing Company, the brewmaster's vision is reflected not just in the beer itself but also in the community of craft beer lovers that the brewery has helped foster. Furthermore, As you journey through the flavorful world of Twisted Pine, you'll experience the brewmaster's vision in every sip, appreciating the depth, complexity, and creativity that define Twisted Pine's brews.

Twisted Pine's Signature Brews: Tasting Notes
Ghost Face Killah: The Fiery Brew
Ghost Face Killah, one of the signature brews at Twisted Pine, is not for the faint-hearted. This beer gets its name from its fiery nature, boasting six kinds of hot chili peppers including Serrano, Habanero, and Ghost Peppers. So, On the first sip, the beer imparts a robust malt flavor, subtly giving way to a blaze of heat that lingers. The intense spiciness of this unique brew makes it a one-of-a-kind beer experience.
Billy's Chilies: A Spicy Melange
Billy's Chilies is another Twisted Pine original that infuses the flavor of fresh peppers into a smooth, drinkable beer. The brew introduces the beer enthusiast to a delicate balance of five different peppers, each contributing to a unique flavor profile. Hence, Starting with a hint of jalapeño and serrano, it gradually transitions into a pleasantly spicy habanero finish. So, It's a remarkable blend of the savory world of chilies and the refreshing qualities of beer, making Billy's Chilies an unforgettable brew.

Exploring The Brewery: From Hops To Bottles
The journey begins at the heart of the brewery, the brewhouse, where the carefully chosen ingredients are mixed and heated with precision. The process continues to the fermenting tanks where yeast gets to work, converting sugars into alcohol, while also adding subtle flavors and aromas. Each beer spends a different amount of time fermenting, depending on the brewmaster's recipe, but the end goal remains the same: creating a perfectly balanced brew.
Next, the beer is transferred to the conditioning tanks, where it is stored at cold temperatures to allow the flavors to meld and the beer to clear. This stage is vital, it's where the beer acquires its final taste and texture that Twisted Pine patrons have come to expect.
Finally, the beer is filtered and carbonated before being transferred to kegs, cans, or bottles, ready for distribution. Each step of the journey requires expertise, precision, and a deep-rooted passion for craft brewing. At Twisted Pine Brewing, this is not just a process, but a craft, a testament to the dedication of the people behind the beer.
As you complete this journey, you will gain a newfound appreciation for the craft of brewing at Twisted Pine. The unique flavors, the innovative blends, and the creative genius behind each brew are all a result of this intricate process. With every sip of Twisted Pine beer, you are partaking in a celebration of this craftsmanship, a flavorful journey that encapsulates the essence of craft brewing.

Sustainability And Community: Twisted Pine's Values
Twisted Pine Brewing Company is not just about beer; it's a community-centric hub with a strong commitment to sustainability. Its approach to brewing is deeply interwoven with a pledge towards environmental stewardship and fostering local community ties. The company promotes sustainability at every level of operation, from sourcing local ingredients to implementing energy-efficient brewing processes and waste management systems. This commitment underscores their belief that great beer should not come at the expense of our planet.
Moreover, Twisted Pine is not just a brewery; it's a community cornerstone. Its taproom serves as a gathering place for locals and tourists alike, hosting events that bring people together over a shared love for craft beer. The team at Twisted Pine is passionate about giving back to the Boulder community that has supported them for years. They frequently organize fundraising events and initiatives, partnering with local non-profit organizations.
By prioritizing these values, Twisted Pine sets a benchmark in the craft brewing industry – a testament to the fact that great beer can also mean a better world. As you navigate the flavor-packed journey of Twisted Pine's brews, you also contribute to a more sustainable, community-focused future. Truly, it's a brewery where the passion for beer extends beyond the pint glass.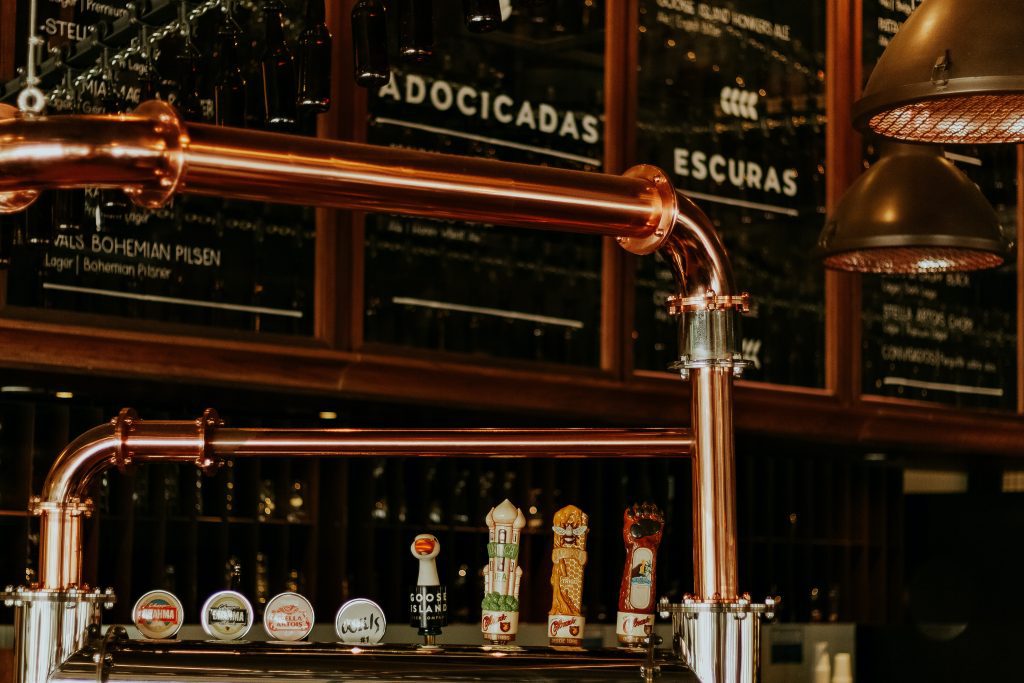 Events And Tastings: Engaging With The Brewery
At Twisted Pine Brewing Company, the brewing experience extends far beyond just the tasting. They host a variety of engaging events and tasting sessions that allow visitors to immerse themselves in the world of craft brewing. Whether you're a craft beer enthusiast or a curious beginner, these events are a fantastic opportunity to learn about the brewing process, explore unique beer flavors, and engage with the vibrant community that Twisted Pine has cultivated.
Themed tasting nights are a regular feature at Twisted Pine, inviting patrons to sample a diverse array of craft beers while learning about the art and science behind their creation. Ranging from their signature chili-infused beers to their rich, bold stouts, these tasting events offer a broad spectrum of flavors to explore. Furthermore, brewery tours offer an inside look at the brewing process, demonstrating the craftsmanship that goes into every batch of Twisted Pine beer.
The brewery also hosts a variety of community events, from music nights to fundraising initiatives, providing a platform for locals to connect and engage over shared interests. These events reflect Twisted Pine's commitment to fostering strong community ties and creating a welcoming, inclusive atmosphere.
In every pint, every event, and every conversation, you'll find the passion, creativity, and community spirit that are the hallmarks of Twisted Pine Brewing.
The Twisted Pine Experience: A Must-Visit For Craft Beer Enthusiasts
Twisted Pine Brewery is not just a destination, but a journey – a journey through the unique flavors of craft beer, the complexity of brewing processes, and the camaraderie of a passionate community. This Boulder-based brewery showcases the multitude of possibilities that beer can offer, from the fiery heat of their Ghost Face Killah to the smooth, savory blend of Billy's Chilies. However, it is not just the beer that sets Twisted Pine apart.
Their commitment to sustainability and community engagement is evident in every aspect of their operation, from sourcing local ingredients to organizing community-focused events. So, By blending a fervor for innovation with a firm commitment to social responsibility, Twisted Pine Brewing Company offers an experience that is as enriching as it is flavorful. Whether you're a craft beer connoisseur or a curious novice, a visit to Twisted Pine is sure to be a memorable, enjoyable journey. So why wait? Join us, and embark on your own flavorful journey at Twisted Pine Brewery.
Conclusion
In conclusion, Twisted Pine Brewing Company is more than just a brewery. It's a hub of creativity, innovation, sustainability, and community engagement. With its unique craft brews, dedicated team, and unwavering commitment to the environment and community, Twisted Pine is truly a standout in the craft brewing industry. So, It's not just about the beer, but the experience that comes with it – a journey through distinctive flavors, intricate processes, and a passionate community. Furthermore, It's an invitation to explore, to taste, and to be a part of something extraordinary.
As you embark on this flavorful journey, you'll come to appreciate the artistry, dedication, and heart that goes into every pour of Twisted Pine beer. Hence, It's a journey worth taking, a flavor worth savoring, and an experience worth sharing. So why wait? Experience the unique craft brews and the vibrant community of Twisted Pine Brewing Company. Furthermore, To make this journey even more seamless, we invite you to schedule a demo with Orderific, our online ordering platform. So, Let us guide you through the flavorful world of Twisted Pine Brewing, one brew at a time.
FAQs

1. What is Twisted Pine Brewery known for?
Twisted Pine Brewery is known for its unique, flavorful craft beers and its commitment to sustainability and community engagement.
2. How did Twisted Pine Brewery start?
Twisted Pine Brewery started as a passion for innovative craft brewing and a commitment to the Boulder community.
3. Can I visit Twisted Pine Brewery for a tour and tasting?
Yes, Twisted Pine Brewery offers tours and tastings.
4. What are some of Twisted Pine's popular craft beers?
Some popular craft beers at Twisted Pine Brewery are "Ghost Face Killah" and "Billy's Chilies".