Introduction
Tea is distinguished in the vast universe of beverages, celebrated for its diverse flavors and health benefits. Be it the robust character of black tea, the soothing quality of green tea, or the quaint charm of oolong tea, each variety provides a unique experience. The Camellia sinensis plant, the mother of all actual tea types, takes on an array of flavors, from the delicate taste of white tea to the bold notes of dark tea.
For those seeking a caffeine-free alternative, herbal teas like rooibos stand out. Known for their exquisite flavor and impressive health benefits, herbal infusions can be as simple as ginger tea or as exotic as yerba mate. The tea plant's magic extends beyond taste and health, influencing cultures and traditions worldwide.
From the tea tables in China, where Chinese tea and loose-leaf tea have been part of rituals for centuries, to the iced tea enjoyed in America's South, tea consumption is truly a global phenomenon. The Orange Pekoe grade in Sri Lanka symbolizes the region's rich tea heritage.
The Different Types Of Tea: A Guide To White, Green, Black, And Herbal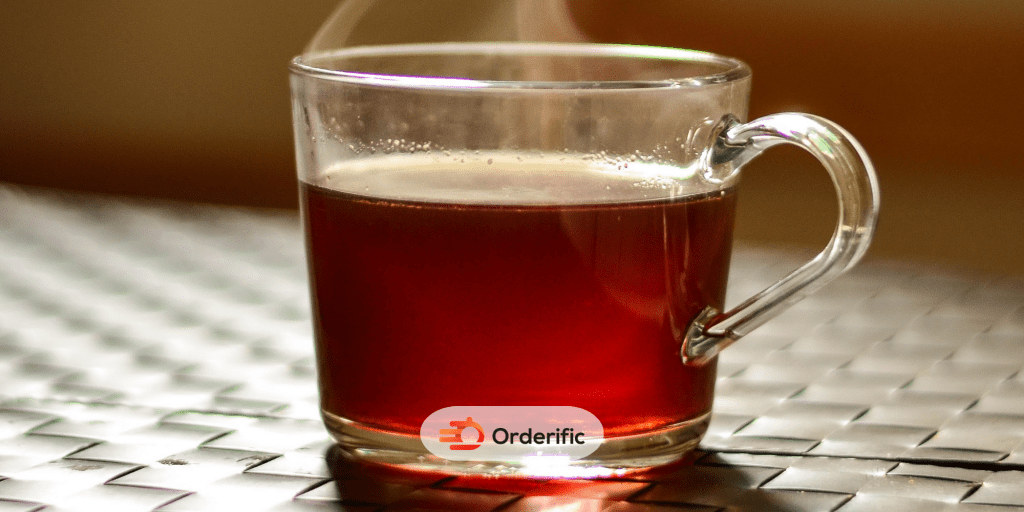 Black Tea and Green Tea Varieties: Black tea, produced from the camellia sinensis plant, offers a robust flavor with a higher caffeine content than its counterparts. People around the world savor it, from the UK's English Breakfast blend to China's smoky Lapsang Souchong. Green tea, on the other hand, retains its leafy flavor due to less oxidation during processing. It comes in numerous varieties, including Japanese Green Tea, known for its grassy notes, and Chinese tea, such as the exquisite Silver Needle.
Oolong, White, and Herbal Teas: Oolong tea, a semi-oxidized tea type, fits perfectly between black and green tea in terms of flavor and caffeine content. The spectrum ranges from lightly oxidized oolong's light, floral notes to a heavily corroded variety's dark, toasty flavors. White tea, known for its delicate flavor, is the least processed variety, while herbal teas like rooibos and yerba mate offer a caffeine-free choice with their health benefits.
The Health Benefits Of Tea: Why It's Good For You
Black Tea: Known for its high caffeine content and robust flavor, black tea helps improve mental alertness and energy levels. It's also full of antioxidants that contribute to overall health.
Green Tea: Retaining its leafy flavor due to less oxidation, green tea is lauded for its numerous health benefits, including boosting metabolism and providing a rich source of antioxidants.
Oolong Tea: This tea type, which combines properties of black and green tea, is known to help with weight management and promote heart health.
White Tea: White tea, as the least processed variety, maintains a high level of antioxidants and scientists have linked it to numerous health benefits such as fighting skin aging and improving oral health.
Herbal Teas: Herbal teas like rooibos and yerba mate, offer a caffeine-free choice, noted for their anti-inflammatory and antioxidant properties. Rooibos links to heart health, while yerba mate boosts energy and enhances physical performance.
The Culture Of Tea: How Tea Is Enjoyed Around The World
Tea is more than just a beverage; it's a universal language of hospitality, comfort, and ceremony. The culture and traditions surrounding tea vary greatly from one region to another. In Britain, tea time is a revered tradition, a moment in the day to pause, relax, and enjoy a cup of black tea, often paired with sandwiches or biscuits. Farther East in Asia, the tea ceremony is an integral part of the culture. In Japan, the 'Chanoyu', or 'The Way of Tea', is a ceremonial preparation and presentation of matcha, deeply rooted in Zen Buddhism. The ceremony is not just about drinking tea, but about aestheticism, preparing a bowl of tea from one's heart, and each movement is a lesson in discipline, presence, and beauty.
India, known for its chai, brings its own flair to tea culture. Boiling a blend of black tea, milk, sugar, and a variety of spices like cardamom and ginger, Indian chai is a hearty and warming beverage. Street-side stalls or 'chai wallahs' are a common sight across the country, serving freshly brewed chai to passersby, echoing the deep-seated love for tea in the Indian subcontinent.
Across the globe, tea is much more than a simple infusion. It is a symbol of tradition, a medium for relaxation, and a drink that brings people together. From the Camellia sinensis to rooibos and yerba mate, the world of tea is as diverse as the cultures that embrace it.
How To Brew The Perfect Cup Of Tea: Tips And Techniques
To brew the perfect cup of tea, understanding the nuances of the tea variety you're working with is crucial. It all starts with choosing high-quality tea leaves. Your selection can range from the robust flavors of black tea, the delicate notes of white tea, to the caffeine-free options of rooibos and yerba mate.
Water temperature is an important factor. For black and oolong teas, water should be near boiling point (85-95 degrees Celsius). Green and white teas require a gentler touch, with water temperatures around 70-80 degrees Celsius. Herbal infusions like rooibos and yerba mate are typically brewed with boiling water.
The quantity of tea also matters. A general rule of thumb is to use about one teaspoon of tea leaves per cup. However, this might vary depending on the specific tea type and personal preference.
For the steeping time, patience is key. Black tea generally takes 3-5 minutes, while green and white teas take around 2-3 minutes. Oolong tea can be steeped for 2-5 minutes, and herbal teas like rooibos and yerba mate for 5-7 minutes. Please remember, these are just guidelines. You might need to adjust these parameters to suit your taste.
Lastly, consider using fresh water each time you brew, and avoid re-boiling, as it can affect the taste of your tea. Following these tips and techniques can help you unlock the true depth of flavor and potential benefits in each cup of tea. Happy brewing!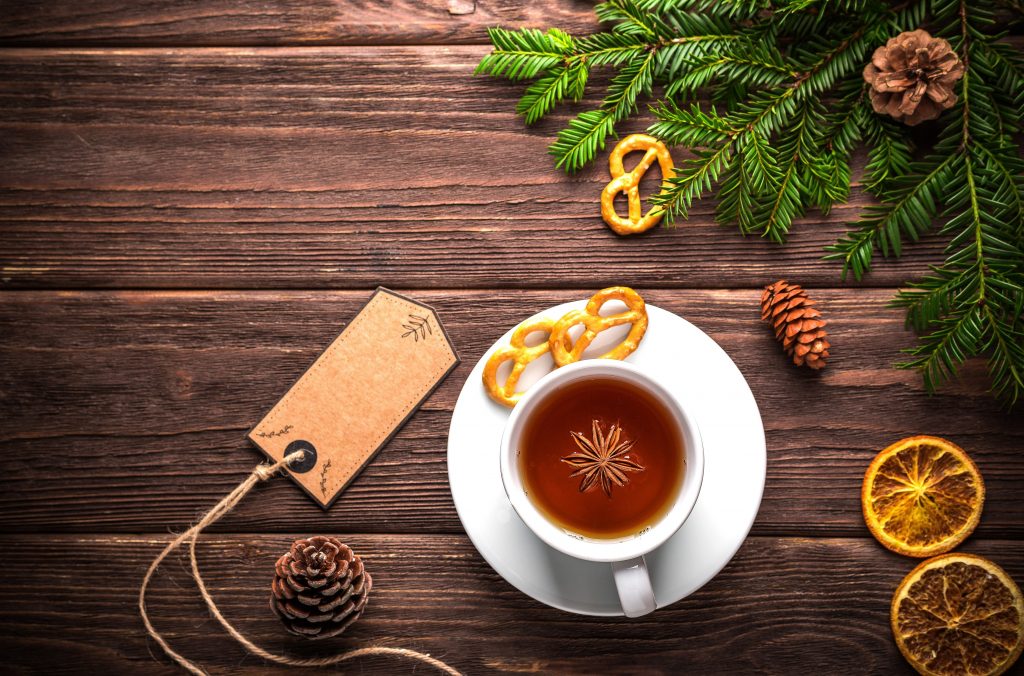 Tea And Food Pairings: How To Match Tea With Different Cuisines
Exploring the art of tea and food pairing can deepen your culinary experiences and unlock new dimensions of flavor. Just as certain dishes enhance the dining experience when paired with wine, different types of tea can also do the same.
Black Tea pairs beautifully with hearty, rich foods. The robust character of English Breakfast tea, for example, stands up well to a full English breakfast or a rich beef stew. Darjeeling's nuanced flavors make it a perfect partner for grilled meats or roasted vegetables.
Green Tea exhibits vegetal, slightly astringent qualities, which make it a great match for seafood, salads, and mild green curries. For instance, you can harmoniously pair the grassy notes of Japanese Green Tea with sushi or a light salad.
Oolong Tea, which boasts a range of flavors depending on its level of oxidation, pairs well with wide variety of foods. Light oolongs complement shellfish and fruity desserts, while dark oolongs can hold their own against grilled foods and spicy dishes.
White Tea, given its delicate and subtly sweet nature, pairs exceptionally well with mild cheeses, fruits, and light pastries. Its subtle flavors can be easily overwhelmed, so it's best paired with delicate dishes.
Herbal Teas like rooibos and yerba mate, present a world of unique pairings. Rooibos, with its earthy, sweet flavor, complements spicy and rich foods, as well as chocolate desserts. Yerba mate, known for its stimulating effect and bitter taste, pairs well with breakfast foods, empanadas, and pastries.
The art of tea pairing is a journey of exploration, each pairing offering a unique sensory experience. So, as you sip your way through the world of tea, consider pairing your brew with a complimentary dish.
Winding Up!
In conclusion, the world of tea is vast and diverse. With flavors and benefits as varied as the cultures that cherish them. From the robust black tea to the calming green tea, from the intriguing oolong to the delicate white tea, and from the healthful rooibos to the stimulating yerba mate, there's a tea for every mood and occasion. Each sip of tea is a journey that transcends geographical boundaries. Connecting us through shared experiences and a mutual appreciation for this delightful beverage. The art of brewing a perfect cup, the joy of tea and food pairing, and understanding the cultural significance of tea only adds to the richness of these experiences.
Consider trying out different teas from around the world or hone your tea brewing skills. If our journey through the world of tea has intrigued your palate, Orderific invites you to book a demo and discover an array of teas that await you. Dive into the tea culture, brew your perfect cup, and sip your way to bliss!
FAQs
What are the different types of tea?
The different types of tea include black, green, oolong, white, and herbal teas like rooibos and yerba mate.
Where does tea come from?
Tea originated in Southwest China, where people initially used it as a medicinal drink.
How is tea made?
Hot water is used to steep processed tea leaves, buds, or twigs of the tea plant to make tea.
What are the health benefits of drinking tea?
Tea is rich in antioxidants, can aid in digestion, boost energy levels, and help improve heart health.
How is tea different from coffee?
Tea is generally lower in caffeine and has a calming effect, while coffee is higher in caffeine and can stimulate the senses.