Embarking on a captivating journey through the expansive types of tea is akin to exploring a global tapestry filled with endless wonders and delightful surprises. Imbued with tradition, history, and culture, this humble beverage is a hidden gem. Originating from the Camellia sinensis leaves, tea has travelled across lands. It was weaving its way into diverse customs to emerge as the universally cherished elixir we know today.
Join us in this captivating blog post as we traverse the fascinating landscape of tea. We will uncover its distinctive characteristics, the rich tapestry of cultural rituals, and the myriad of health rewards it brings.
The Different Types of Tea: A Guide to White, Green, Black, and Herbal
Navigating the landscape of tea can feel like venturing into a vibrant tapestry of flavors, aromas, and sensations. This vast realm, however, can be simplified into six primary categories – Green, Black, White, Oolong, Dark, and Yellow tea.
These classifications primarily stem from the cultivation methods and processing techniques. The oxidation process, where the enzymes in tea are exposed to oxygen, determines the color and flavor of the tea.
The world of tea is one of complexity and nuance. It is a testament to the craft of ancient traditions and innovative brewing techniques.
Green Tea: A Gift from Nature
Celebrated widely within health and wellness circles, green tea is renowned for its high antioxidant content. This variety is produced from leaves that undergo minimal oxidation, hence preserving their vibrant green color. 
The flavor profile varies from grassy to vegetal, resulting in a light and refreshing brew. While indulging in a cup of green tea, you may notice a delicate sweetness, a distinct trait of steamed green teas, or a toasty taste, which arises from the pan-firing process.
Green tea encompasses more than just a delightful drink, as it embodies a culture of ceremonies and customs that revolve around its consumption, particularly in nations like Japan. From Sencha to Matcha, the varieties of green tea offer a fascinating exploration into the world of finely crafted beverages.
Black Tea: The Global Favorite
Most tea consumed worldwide falls into the category of black tea. This tea type is fully oxidized, resulting in a rich and robust flavor and a darker hue. From aromatic Earl Grey with its hint of bergamot to the hearty English Breakfast, black tea offers a splendid variety that can be enjoyed plain or with additives like milk and sugar.
Creating black tea involves a series of steps: the leaves are first withered, then rolled, oxidized, and finally dried. The outcome is a bold, flavor-infused beverage that can invigorate your mornings or provide a delightful lift in the afternoons.
With their rich and flavorful profiles, black tea varieties, including Assam, Darjeeling, and Ceylon, have garnered passionate followings globally.
White Tea: Elegance in Simplicity
White tea is known for its subtle elegance. Being the least processed of all teas, it consists of young leaves and buds of the tea plant. Its minimal processing allows for a delicate, subtly sweet flavor and a lighter brew, an absolute delight for those who prefer mellow flavors.
The uncured and unfermented leaves are simply plucked and allowed to wither in natural sunlight, creating a brew that's lighter in color than green or black teas with a slightly sweet flavor.
Varieties such as Silver Needle and White Peony offer a delicate floral aroma, adding another layer to the white tea experience.
Oolong Tea: The Best of Both Worlds
Oolong tea, with its oxidation level falling between green and black tea, brings a unique range of flavors and colors to the table. The complex process of making Oolong involves withering the plant under the sun, oxidizing it under controlled conditions, and curling and twisting the leaves.
Traditional Chinese tea ceremonies often star this versatile tea, showcasing its wide spectrum of flavors – from light and floral to dark and robust. With its enchanting variety, Oolong has the ability to transport you to lush, rolling tea fields with every sip.
Dark Tea: A Timeless Brew
Dark tea, such as the fermented Pu-erh from China's Yunnan Province, commands attention with its distinctive production process. It involves microbial fermentation and oxidation, yielding a unique flavor profile and a host of potential health benefits.
Dark teas are often aged, and like fine wine, their value and flavor complexity increase over time. The distinct, earthy flavor profile of Pu-erh and other dark teas offer a unique experience for the adventurous tea enthusiast.
Yellow Tea: The Rare Gem
Finally, there is Yellow tea, slightly fermented and undergoing a slow drying phase, resulting in a unique yellow hue.
Known for its prolonged steaming process, this variety is often seen as a specialty tea. It presents a mellower, sweeter taste compared to green tea and is highly prized in China.
Alongside these traditional types of teas, we have other beverages commonly categorized as 'tea' such as ginger tea, Rooibos or 'red tea', and Yerba mate.
However, these are technically considered tisanes or herbal infusions as they do not originate from the Camellia sinensis plant.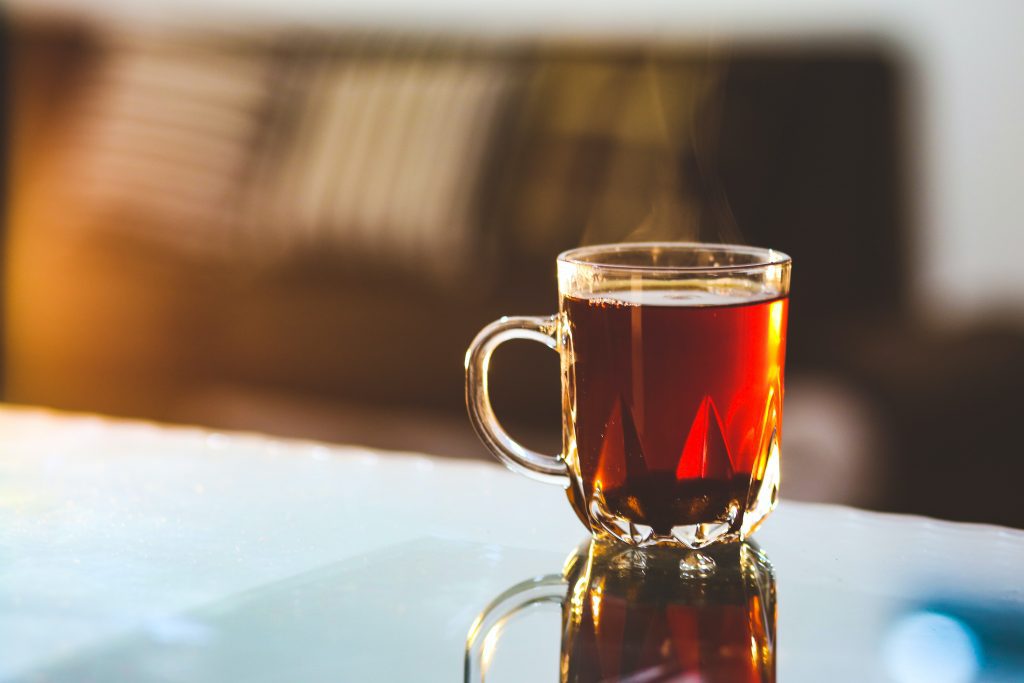 The Health Benefits of Tea: Why It's Good for You
Tea has become widely loved, not just for its delightful taste but also for the impressive array of health benefits it offers. One notable example is green tea, rich in heart-friendly catechins, a type of antioxidants associated with enhanced cardiovascular well-being.
In contrast, black tea offers a range of antioxidants that contribute to the maintenance of optimal cholesterol levels. Meanwhile, white tea, abundant in polyphenols, is distinguished for its potential to combat signs of aging, alongside other remarkable benefits.
Herbal teas offer a myriad of health benefits that are distinct to each blend. Ginger tea is known to aid digestion, while the naturally caffeine-free rooibos tea is renowned for its calming effect.
The Culture of Tea: How Tea is Enjoyed Around the World
The culture of tea is vast and varied, with numerous countries and regions developing their own unique traditions and rituals surrounding this ancient beverage. Let's take a closer look at a few of these.
Japanese Tea Ceremony (Chadō or Sado)
The Japanese Tea Ceremony is an artistic pastime that integrates the preparation and presentation of matcha, a powdered green tea. The ceremony, known as Chadō or Sado, symbolizes harmony, respect, purity, and tranquility. It's heavily influenced by Zen Buddhism and is much more than simply drinking tea—it's a spiritual experience that requires years of study and practice to master. Every movement in the tea ceremony is carefully choreographed, and even the arrangement of flowers, scrolls, and teaware in the tea room is part of the experience.
Chinese Tea Culture
China, the birthplace of tea, has a rich and longstanding tea culture. The Gongfu tea ceremony is a traditional way of preparing tea, particularly oolong and Pu-erh, with great skill ("Gongfu" means "skill and patience"). The tea is steeped in small teapots and served in tiny cups, allowing for the appreciation of the tea's aroma and flavor. Tea is deeply ingrained in Chinese daily life and is served during meals, in social settings, and during intellectual discourse. The Chinese also categorize tea into six types: white, green, oolong, black (called red tea in China), yellow, and dark (Pu-erh) tea.
Indian Chai Culture
India is another country with a rich tea culture. Indian chai, a spiced milk tea, is an integral part of everyday life and is consumed in vast quantities. Chai is typically a blend of rich black tea, milk, sugar, and spices such as cardamom, ginger, cloves, and cinnamon. It is traditionally prepared in a metal pot and served in clay cups. The culture of drinking chai transcends the boundaries of class and socio-economic status, being a universal drink enjoyed by all.
British Afternoon Tea
In the United Kingdom, the tradition of afternoon tea started in the 1840s and quickly became a cherished ritual. Afternoon tea typically consists of a selection of sandwiches, scones served with clotted cream and jam, sweet pastries, cakes, and, of course, tea. The tea is often black, such as Assam or Darjeeling, served with milk and occasionally sugar. This practice has become synonymous with British culture and continues to be a popular social event.
Moroccan Mint Tea
In Morocco, mint tea is more than just a drink—it's a sign of hospitality, friendship, and tradition. Known as "Moroccan whisky", it is served throughout the day and particularly with meals. The preparation involves green tea, mint leaves, and a generous amount of sugar, traditionally served in a clear glass from a silver teapot.
These are just a few examples of how tea is enjoyed around the world. Despite the many cultural differences, there's a shared understanding that tea is not just a beverage—it's an experience that brings people together and stands as a testament to the richness and diversity of global cultures.
How to Brew the Perfect Cup of Tea: Tips and Techniques
Mastering the art of brewing a flawless cup of tea calls for precision and a touch of patience. Each tea variety unveils its truest flavor when treated with the appropriate water temperature and steeping duration.
Take black teas, for example. They thrive when brewed with water at a rolling boil, while green and white teas demand a slightly cooler touch to preserve their delicate nuances.
Remember, elevate your tea experience by utilizing fresh, untainted water for each brew, and allow it just the right amount of time to steep. Avoid overdoing it, as bitterness may overshadow the taste, and steer clear of cutting it too short, as it may leave you with a feeble infusion.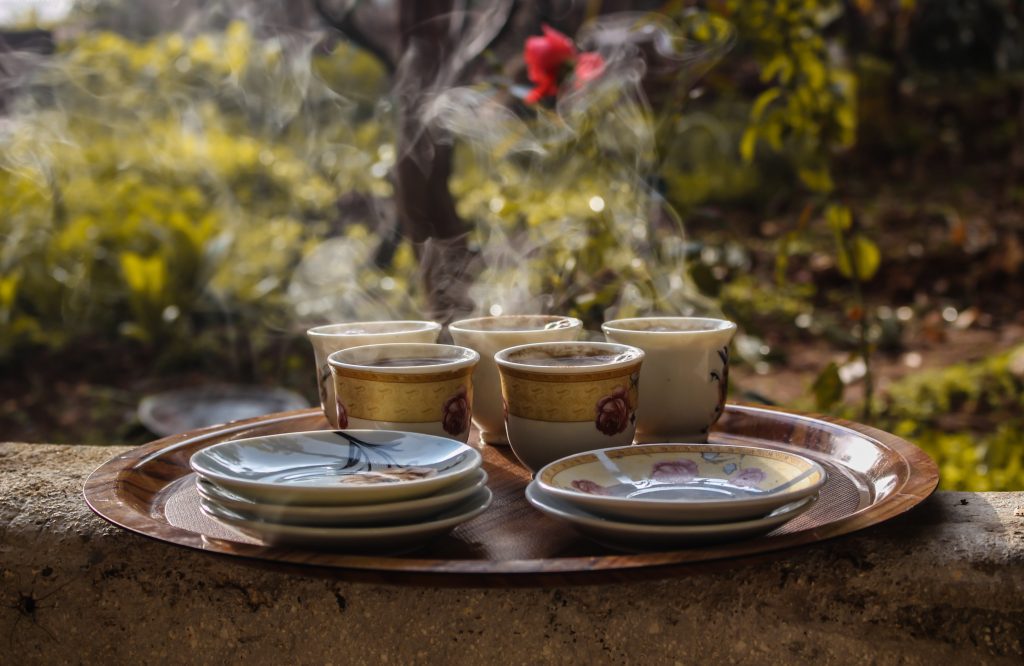 Tea and Food Pairings: How to Match Tea with Different Cuisines
Similar to the world of wines, different types of teas can be paired with various foods to enhance your dining experience. The robust and full-bodied flavor of black tea pairs excellently with rich and hearty dishes.
The delicate and subtle notes of green tea complement seafood and salads well. Moreover, the diverse and intricate taste profile of oolong tea renders it an adaptable option that pairs exquisitely with a myriad of flavorful sweet and savory delicacies.
Conclusion
The world of tea is vast and filled with a dazzling array of options. From the robust flavor of black tea to the delicate elegance of white tea, each type of tea offers unique experiences and benefits. Each tea type represents the rich tapestry of cultures, histories, and traditions from which they originate. Beyond their delightful flavors, teas also offer numerous health benefits, making them more than just a soothing beverage.
Whether you're seeking a health-boosting brew or a way to explore different cultures and traditions, the realm of tea holds a wealth of treasures. So embark on your tea journey, explore different types, experiment with brewing techniques, try out different food pairings, and uncover the many wonders of this cherished beverage.
In case you want more content like this, visit Orderific right now!
FAQs
What are the different types of tea?
These include Green, Black, White, Oolong, Dark, and Yellow tea. Additionally, you can explore herbal infusions often known as herbal teas, such as rooibos and chamomile.
Where does tea come from?
Tea originates from the leaves of the Camellia sinensis plant, which was first discovered in the East Asian region.
How is tea made?
Tea is crafted by carefully collecting the leaves of the Camellia sinensis plant. These leaves then undergo a sequence of withering, rolling, oxidation, and precise drying.
What are the health benefits of drinking tea?
Tea is abundant in antioxidants, offering a multitude of health benefits that span a wide range of advantages for your well-being.
How is tea different from coffee?
Tea and coffee both contain caffeine, although the levels of caffeine they contain vary. Typically, tea has a relatively lower caffeine content compared to coffee.