There is so much to explore when it comes to tea varieties. Whether you're a novice or an experienced connoisseur, there's always something new to try in different types of teas. From traditional black tea leaves to herbal and green tea options, the choices are endless. Let's take a journey together through the wonderful world of tea variety – from production to flavor and everything in between.
From black tea to herbal tea, there are many type of teas to choose from. Each one offers its unique flavor profile and aroma. It's a great way to explore the world of tea while expanding your taste buds.
Different Types of Teas
Teas can be broadly divided into four main categories: white, green, oolong, and black. Each type is distinct due to the way it has been processed – from harvesting to oxidation – resulting in a unique flavor profile that makes them stand out from each other.
1. Green Tea
Green tea is one of the most popular types of tea in the world. The leaves are plucked and steamed shortly after harvest, allowing them to retain their beneficial antioxidants and delicate flavors. It has a mild, vegetal flavor that can be enhanced by adding accompaniments such as ginger lemon, or honey.
2. Chai Tea
Chai tea is a type of spicy black tea that can blend with milk and sugar. It is traditionally made with cardamom, cinnamon, ginger, and cloves for an aromatic flavor that will tantalize the taste buds. Chai can be hot or iced to enjoy its full-bodied flavor.
3. Oolong Tea
Oolong tea is a traditional Chinese style of tea that falls between green and black tea. It's partially oxidized, giving it a unique flavor profile that combines the sweet and smooth notes of green tea with the bolder taste of black. Oolong is a kind of Chinese medicine because of its health benefits.
4. Matcha tea
Matcha tea is made from green tea leaves that have been ground into a fine powder. It has a vibrant green color and a smooth, sweet flavor with subtle grassy notes. Matcha is full of antioxidants and can be infuse into lattes, and smoothies, or enjoyed as an iced tea.
5. Rooibos Tea
Rooibos, also known as red bush tea, is a type of herbal tea comes from the leaves of a South African shrub. It has a sweet and slightly nutty flavor profile that doesn't contain any caffeine. Rooibos tea can be hot or cold with honey or sugar.
6. Black Tea
Black tea stands as the most popular tea variety, crafted from fully oxidized tea leaves. Its distinct flavor profile spans from sweet and malty to woody and earthy, with taste nuances influenced by brewing techniques. Many enthusiasts enhance their black tea experience with milk or lemon to elevate its flavor complexity.
7. White Tea
White tea is the least processed of all teas. It's made from young leaves that are carefully steamed and dried to preserve their delicate flavor profile. White tea has a light, sweet taste with notes of honey and grass that pair well with fruits or herbs for added sweetness.
8. Herbal Tea
Herbal tea is any type of infusion made from herbs, spices, and plants other than the Camellia sinensis plant. These are naturally caffeine-free and can range in flavor from sweet to savory. They're a great way to add variety to your tea selection!
9. Purple Tea
Purple tea is a relatively new type of tea comes from the purple leaves of the Camellia sinensis plant. It has a unique flavor profile with tart, fruity notes, and an earthy finish. Purple tea is especially popular in East Africa due to its high levels of antioxidants and potential health benefits.
10. Pu-erh Tea
Pu-erh tea is a type of fermented and aged Chinese tea. It has a rich, earthy flavor with hints of mushroom and leather. Pu erh tea helps improve digestion and is often serve as an after-dinner beverage.
11. Yellow Tea
Yellow tea is a type of specialty green tea that has been steamed for an extended period. It has a mild, slightly sweet flavor with notes of hay and honey. It's often used in traditional Chinese medicine for its health benefits.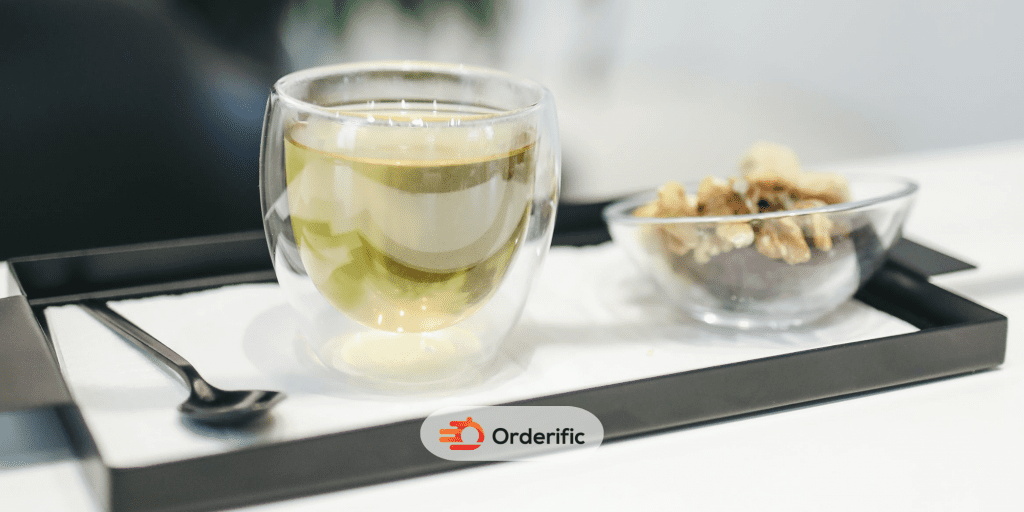 Loose Leaf vs. Tea Bags
When it comes to preparing tea, there are two main options: loose-leaf and tea bag. Loose-leaf teas require additional equipment such as an infuser or a teapot, but they tend to have a fuller flavor since the leaves can expand when steeped properly. Tea bags provide convenience but may have less flavor due to their small size.
Loose Leaf Tea
Loose-leaf tea is the most traditional way to make tea. It's made by steeping whole leaves in hot water for several minutes, releasing all of its flavor and aroma into your cup. Loose-leaf teas often have a richer taste than their bagged counterparts due to the larger size of the leaves. 
Tea Bags
Tea bags provide a convenient and quick brewing method, containing compact portions of tea leaves enclosed in paper or mesh bags. As a result, tea bags generally yield a milder flavor compared to loose-leaf teas, attributed to their smaller size.
How to Brew Tea
Brewing tea is a simple yet artful process that provides an opportunity to explore different flavors. Each kinds of tea has its optimal brewing temperature and time, so it's important to follow the instructions on the packaging for the best results.
Boil Water: The first step is to boil water using a kettle, stovetop, or microwave. The ideal temperature for each type of tea varies, so it's important to check the packaging before boiling. For most teas, water should be heated to 205 degrees Fahrenheit (96 Celsius).
Prepare Your Tea: Once your water is ready, you can prepare your tea leaves or bag. If using a teapot, simply add the leaves directly to the pot. If using a cup, measure one teaspoon of tea per 8 ounces of water into an infuser or filter and place it in your cup.
Steep Tea: It's time to steep your tea! Place the teapot or cup with the leaves or bag into the hot water and let it steep for the recommended length of time. Generally, black tea should steep for 3 to 5 minutes while green and white tea should only be steeped for 1 to 3 minutes.
Strain Tea: Once your tea is ready, you can strain or remove the leaves or bag from your cup or teapot. This prevents the tea from becoming overly bitter or astringent.
Enjoy Your Tea!: Your tea is now ready to enjoy! Add any accompaniments such as honey, milk, or lemon for added flavor, and enjoy your cup of freshly brewed tea.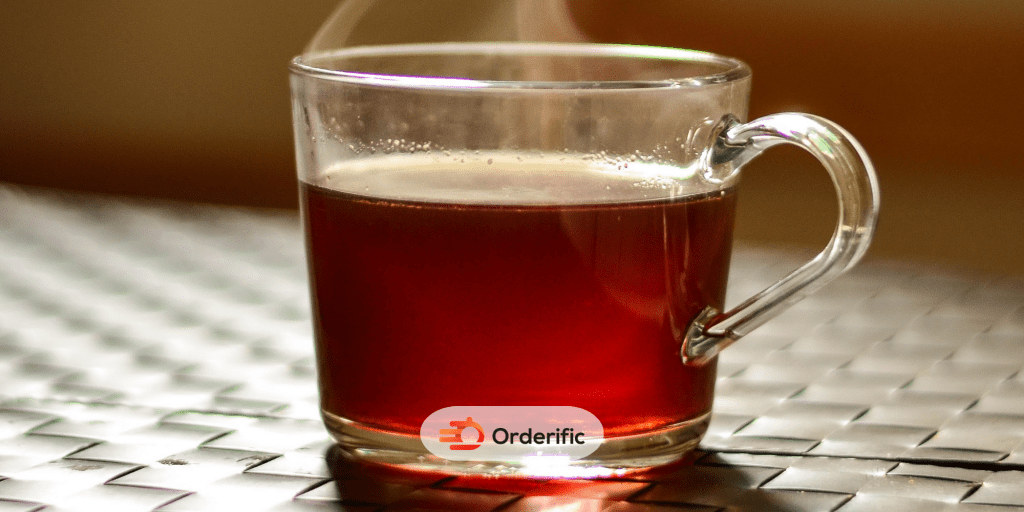 Conclusion
Tea is one of the most diverse and enjoyable beverages in the world. With so many types to choose from, there's something for everyone! From traditional black teas to herbal infusions, each kinds of tea has its unique flavor profile that will tantalize your taste buds. So why not explore the wonderful world of tea varieties today? You never know what you might discover!
No matter what kinds of tea you choose, it is important to understand the proper way to brew it. Following the instructions on the package will ensure that your tea will be perfect every time. With a little practice, you'll soon be an expert in brewing and tasting different teas like a true connoisseur!
Now that you've learned about the different types of tea and how to brew them, it's time to choose your favorite! Why not start with a traditional cup of black tea or try something new like purple or rooibos? Unlock a world of possibilities and let your taste buds lead the way on this delectable adventure.
Click here for more flavorful and exciting content with Orderific. To experience the numerous advantages Orderific can bring to your business, click here now. Try Orderific!
FAQs
Does Tea Have More Caffeine than Coffee?
In general, tea contains less caffeine than coffee.
Does Tea Expire?
Most types of tea can last up to two years if stored properly in a cool, dry place.
How to Store Tea?
In an airtight container away from heat, light, and moisture. It's best to store your tea in a cool, dry place such as a pantry or cupboard.