Welcome, culinary adventurers! Are you tired of the same old dining experiences and eager to spice things up? You've come to the right place. In this guide, we've curated a smorgasbord of 30 unique restaurant ideas to inspire your next venture or reinvigorate your existing establishment.
But this isn't just about finding a catchy theme or whipping up a new menu. We're also diving into ways to leverage social media, create mouthwatering food presentations, and craft memorable customer experiences.
30 Restaurant Ideas
Let's dive into the heart of our guide – the 44 unique restaurant ideas that will truly set your establishment apart. From ingenious menu concepts that will have your customers' taste buds tingling, to décor ideas that create unforgettable atmospheres, and innovative ways to harness the power of social media for maximum impact.
1.Team Up with Local Farms
Highlighting locally sourced ingredients not only supports your community but also adds a unique story to your menu. Collaborating with nearby farms can also create opportunities for partnerships and cross-promotion.
2.Let Robots do the Cooking
Futuristic and fun, having robots as chefs or servers will grab people's attention. Plus, it adds a unique touch to the dining experience.
3.Open a Chef Incubator
Support up-and-coming culinary talent by providing a space for them to showcase their skills and experiment with new dishes. This also gives your restaurant a constantly evolving menu, keeping customers coming back for more.
4.Try a Pop-Up Restaurant
Pop-up restaurants are a great way to test out a concept or menu without the commitment of a permanent location. They can also generate buzz and excitement around your brand.
5.Feature Rotating Chefs
Similar to a chef incubator, but with the added twist of bringing in established chefs for limited-time collaborations. This can bring new flavors and techniques to your menu, as well as attract fans of the guest chef.
6.Partner with Other Restaurants
Collaborating with other restaurants can create unique dining experiences, such as a progressive dinner where each course is served at a different establishment. It also allows for cross-promotion and the opportunity to tap into new customer bases.
7.Do Away with Tipping
Eliminating tipping can create a more equitable and fair pay system for your staff. This can also attract customers who prefer to support businesses with progressive policies.
8.Combine Multiple Concepts
Mixing two or more restaurant concepts, such as a bakery and café or a bar and bookstore, can create a one-of-a-kind experience for customers. It also allows for diversifying your revenue streams.
9.Add Animals to the Ambiance
Having live animals, such as cats or birds, roaming in a designated area can create a unique and calming atmosphere for customers. Just make sure to adhere to any health and safety regulations.
10.Partner with Local Breweries
Collaborating with local breweries can add a fun and interactive element to your restaurant. Offer beer-pairing menus or host events such as brewery tours or tap takeovers.
11.Add a Layer of Mystery to Your Bar or Restaurant
Creating an immersive experience, such as a speakeasy or secret entrance, can add an element of intrigue and exclusivity to your establishment. This also allows for creating a unique ambiance and storytelling potential.
12.Offer a Tasting Room
Similar to a wine-tasting room, having a designated space for customers to sample different menu items can elevate the dining experience. This also allows for upselling and showcasing the variety of flavors your restaurant offers.
13.Provide Self-Serve Beer
Allowing customers to pour their beer can be a fun and interactive experience. It also allows for customization and eliminates the need for servers to constantly refill drinks.
14.Take a Pop Culture Icon and Bring it to Life
Think outside the box and tap into popular culture for unique restaurant ideas. For example, create a Harry Potter-themed café or a Game of Thrones-inspired bar. This can attract fans of the franchise and provide a fun and nostalgic experience.
15.Open a Tribute Bar or Restaurant
Pay homage to a specific period, location, or cultural icon by creating a themed bar or restaurant. This can attract customers who are interested in that particular era or subject matter and create a sense of nostalgia.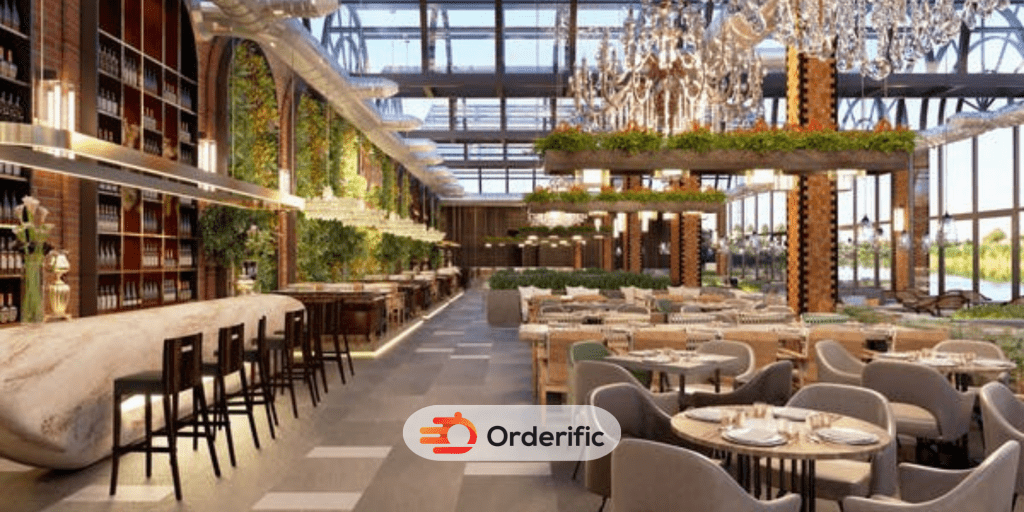 16.Turn Off the Lights
Creating a dark, sensory dining experience where customers are served in complete darkness can be a unique and immersive experience. This also allows for focusing on taste, texture, and aroma without visual distractions.
17.Put Eco-Friendliness Front and Center
Appeal to environmentally conscious customers by incorporating eco-friendly practices into your restaurant, such as using sustainable materials and sourcing ingredients from local farms.
18.Give Your Guests a Mission
Create an interactive dining experience by giving customers a mission or challenge, such as solving a mystery or completing a scavenger hunt. This can add an element of excitement and engagement to the meal.
19.Create Food that Brings Your Community to Life
Use local ingredients and traditional recipes to create dishes that represent your community's culture and history. This not only adds unique flavors to your menu but also showcases the diversity of your area.
20.Use the View to Your Advantage
If your restaurant has a stunning view, make it the focal point by incorporating large windows or outdoor seating. This allows customers to enjoy not only their meals but also the scenery.
21.Take Your Restaurant on the Road
Take your restaurant on the road by investing in a food truck or catering service. This allows you to reach new customer bases, participate in events and festivals, and offer a unique dining experience.
22.Allow Guests to Build Their Meal
Giving customers the option to customize their meals by choosing different ingredients or toppings can create a personalized dining experience. This also allows for accommodating various dietary restrictions and preferences.
23.Open Multiple Concepts in One Location
If you have the space and resources, consider opening different restaurant concepts in one location. For example, a fine dining restaurant on one floor and a casual café or bar on another. This allows for catering to different customer demographics and preferences.
24.Make the History of Your Building Work for You
If your restaurant is located in a historic building, incorporate its history into your concept. This can add a unique and nostalgic atmosphere, as well as create opportunities for storytelling and education.
25.Turn Dinner into a Game of Chance
Introduce a sense of excitement and unpredictability by incorporating elements of chance into the dining experience. This can include things like spinning a wheel to determine your meal or receiving a surprise dish from the chef.
26.Bring Beauty into the Bar
Create Instagram-worthy cocktails by focusing on the presentation and aesthetics of your drinks. This can attract customers who are looking for a visually stimulating dining experience.
27.Give Your Restaurant a Kitschy Theme
Embrace the campy and quirky by creating a themed restaurant, such as a retro diner or carnival-inspired eatery. This can attract customers who are seeking a unique and playful dining experience.
28.Just Add Water
Incorporate a water feature, such as a fountain or pond, into your restaurant's outdoor seating area. This not only adds a tranquil atmosphere, but also creates opportunities for al fresco dining.
29.Give Your Guests a Show
Incorporate theatrics into your dining experience, such as having a chef cooking tableside or hosting live entertainment. This not only adds an element of surprise and excitement but also creates memorable experiences for customers.
30.Food and Drink can be Medicinal
Consider incorporating ingredients or recipes with medicinal properties into your menu. This can attract health-conscious customers and add a unique twist to your dishes.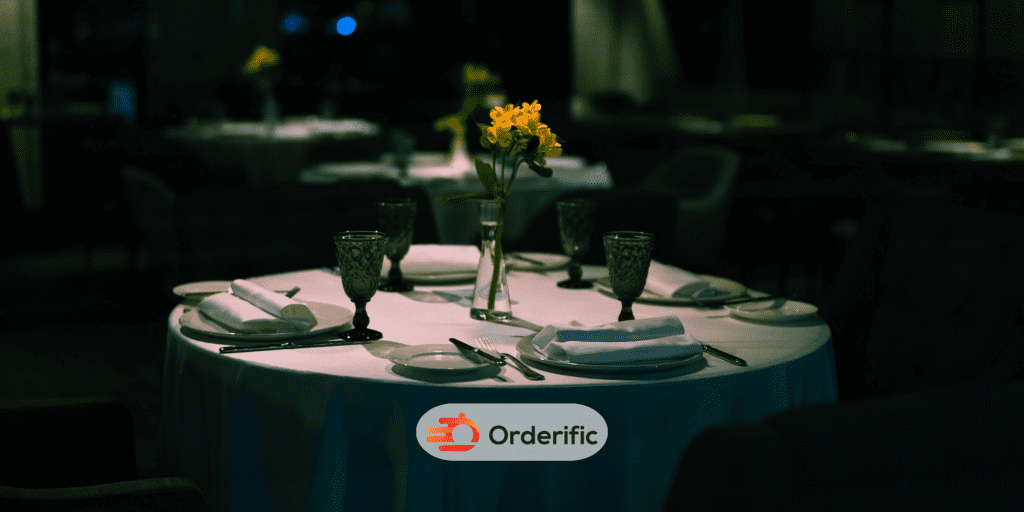 Conclusion
In the ever-evolving world of gastronomy, uniqueness and innovation are key to standing apart. These 30 restaurant ideas offer an exciting mix of creativity, culinary adventure, and novelty, inspiring restaurateurs seeking to reinvent their establishment or launch a fresh concept. Remember, the ultimate goal is not just to serve great food, but to craft an unforgettable dining experience that leaves a lasting impression on your customers.
You can find more insightful and informative content with Orderific here. For the countless benefits Orderific can bring to your business, start trying it out here. Today is Orderific time!
FAQs
Where can I find unique restaurant ideas?
You're in the right place! This guide offers 30 innovative restaurant ideas to inspire your next venture or reinvigorate your existing establishment.
How can I come up with a creative restaurant concept?
There are various ways such as drawing inspiration from your personal interests or cultural background, experimenting with fusion cuisine, and more.
Are there any trending restaurant ideas in the industry?
Yes, some current trending restaurant ideas include farm-to-table concepts, experiential dining experiences, and eco-friendly practices.
What are some innovative menu ideas to attract customers?
Some innovative menu ideas include incorporating locally sourced ingredients, creating customizable options, and introducing unique flavor combinations or themed dishes.
How can I implement unique restaurant ideas that fit my budget and target audience?
Start by researching and evaluating your audience's preferences and spending habits. Prioritize which ideas align with your budget and most likely appeal to your target demographic.