Welcome to the exciting world of mobile cuisine! If you've been dreaming of dishing up your culinary creations but the thought of high startup costs have you hitting the brakes, a used food truck might just be your ticket to ride. These mobile kitchens come with a serving of affordability and a side of sustainability, letting you launch your food venture without breaking the bank.
Buying a used food truck doesn't mean compromising quality. Many of these pre-owned vehicles come outfitted with top-notch equipment, ensuring your meals are served up without a hitch. And what's more, you're stepping into a vehicle that's already road-tested, offering reliability and confidence as you steer your business toward success.
The Culinary Journey on Wheels: Unveiling Used Food Trucks
Used food trucks are more than just vehicles; they're your mobile business headquarters, your kitchen, and your storefront all rolled into one. You can find used food trucks in a variety of sizes and configurations, allowing you to select a model that fits your specific needs, whether you're dishing out gourmet burgers, crafting artisanal coffees, or serving up vegan fare.
Buying a used food truck can be a remarkably personalized journey. Some food trucks come fully equipped and ready for cooking, while others are better described as a blank canvas, giving you the freedom to customize the kitchen layout based on your menu. This flexibility allows you to express your unique culinary vision while keeping your business mobile and adaptable to different locations and events.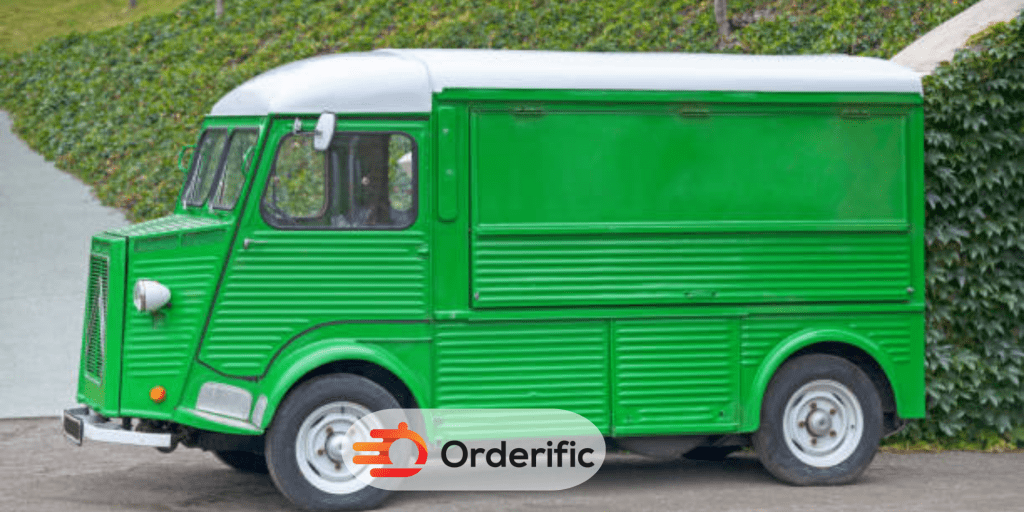 The Advantages of Opting for Used Food Trucks
Choosing a used food truck for your mobile culinary venture brings an array of benefits. You may be considering whether to invest in a new or pre-owned truck for your business; we're here to shed some light on why a used truck can be a wise and profitable choice. To help you understand, we'll dive into some of the key advantages of opting for used food trucks in the following section.
Budget-Friendly Beginnings: Cost-Effective Startup
Starting a food business on wheels can be pricey. When you add up the costs of purchasing a new truck, outfitting it with necessary equipment, and obtaining all required permits and licenses, the bill can quickly skyrocket. Opting for a used food truck means you're already ahead on your budget since these vehicles come at a fraction of the cost of brand-new trucks. You can save thousands of dollars while getting a reliable and functional kitchen on wheels.
Faster Launch: Shortening the Path to Culinary Business
Purchasing a used food truck can significantly speed up your journey to culinary success. With a new truck, you may have to wait for it to be built and customized before hitting the road; this can take months or even longer. In contrast, buying a pre-owned vehicle means it's ready to roll when you are! You'll be able to hit the streets and start serving your customers in a fraction of the time, giving you a competitive edge in the fast-paced food truck industry.
Customization Potential: Tailoring Your Mobile Kitchen
As mentioned earlier, used food trucks offer a unique opportunity for customization. By buying a blank slate truck, you can design and outfit your kitchen in a way that best suits your menu and cooking style. You have the freedom to select equipment that reflects your brand and culinary vision, giving you an advantage over other food trucks with standard layouts.
Key Considerations When Selecting a Pre-Owned Food Truck
While opting for a used food truck can be an excellent choice, there are some key factors to consider before making your purchase. Here are some essential considerations to keep in mind when searching for the perfect pre-owned vehicle.
Functional Fitness: Meeting Your Culinary Needs
When shopping for a used food truck, you must consider the functionality of the vehicle. You want to make sure it meets your specific cooking needs and can handle the rigors of the road. Take into account factors such as kitchen size, equipment condition, and mileage when evaluating potential trucks.
Condition Check: Ensuring Quality and Longevity
It's also essential to thoroughly inspect the condition of any used food truck you're considering. Look for signs of wear and tear, rust, or damage that could affect the vehicle's performance and longevity. A thorough inspection can save you from costly repairs down the road.
Permits and Regulations: Navigating Legal Requirements
Operating a food truck requires various permits and licenses, which can vary depending on your location. Before purchasing, make sure to research and understand all the necessary regulations and requirements for your area. Some pre-owned trucks may already have the necessary permits in place, saving you time and hassle.
The Diversity of Cuisine: Exploring Food Truck Menu Concepts
The beauty of food trucks is that they offer an endless array of culinary possibilities. From tacos to sushi, crepes to BBQ, there's no limit to the types of cuisine you can dish upon wheels. With a used food truck, you have the freedom to explore different menu concepts and cater to a range of tastes and dietary preferences.
Gourmet Delights on Wheels: Fusion and Fine Dining
They are no longer just for fast food and street snacks; they're becoming a go-to destination for gourmet eats. With the right equipment and creative menu, you can bring elevated and unique dining experiences to your customers on wheels. From fusion dishes that blend different cuisines to fine dining options served in a casual setting, the possibilities are mouth-wateringly endless.
Comfort Food Classics: Nostalgia on the Move
Who doesn't love a good old-fashioned comfort food meal? With a used food truck, you can serve up classic dishes that evoke nostalgia and warm the hearts of your customers. Think grilled cheese sandwiches, mac & cheese, or homemade pies served out of a retro-style truck. These comforting eats are perfect for events, festivals, and other gatherings where people are looking for familiar and comforting flavors.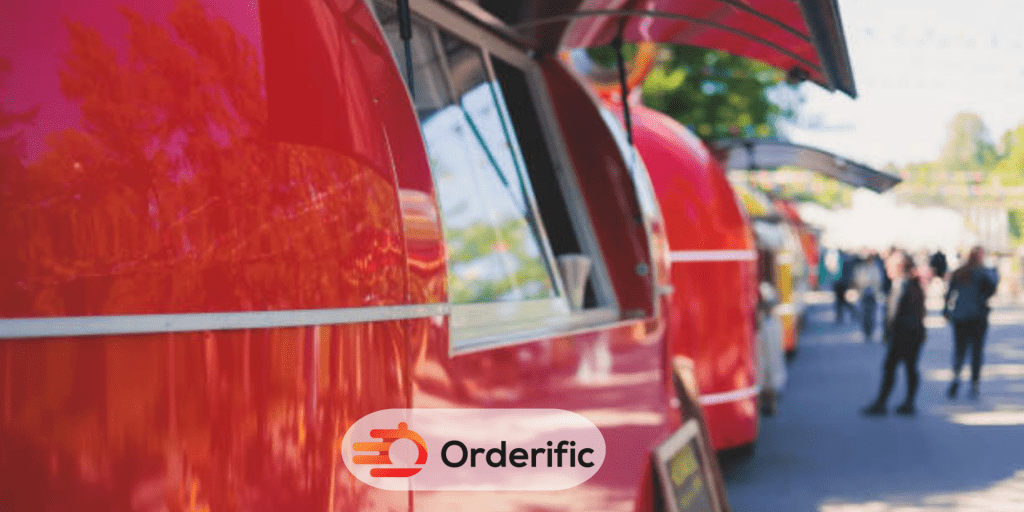 Conclusion
In conclusion, used food trucks offer aspiring chefs and entrepreneurs an affordable and customizable way to enter the world of mobile cuisine. With a range of benefits, from cost-effectiveness to faster launch times, opting for a pre-owned truck can be a wise and profitable decision.
However, it's essential to carefully consider the functionality, condition, and legal requirements when selecting a vehicle. With the diversity of food concepts that can be explored in a food truck, the opportunities to tantalize taste buds and satisfy cravings on wheels are endless.
Click here for more insightful and informative content with Orderific. To start experiencing the great benefits Orderific can bring to your business, click here now. Try Orderific!
FAQs
What is a used food truck, and how is it different from a new one?
It is a pre-owned vehicle that has been outfitted and customized for mobile culinary use. It differs from a new food truck in terms of cost, customization potential, and launch time.
Are there specific advantages to buying a used food truck?
Yes, there are several advantages to buying a used food truck. These include cost-effectiveness, faster launch time, and customization potential.
Can I customize a used food truck to match my culinary concept?
Absolutely! They offer a blank canvas for you to design and equip your mobile kitchen according to your specific menu and cooking style.
How can I assess the condition of a pre-owned food truck before buying?
It's essential to thoroughly inspect the vehicle for signs of wear and tear, rust, and damage that could affect its performance and longevity.
Can I find used food trucks that already have the necessary permits and licenses?
Yes, it is possible to find pre-owned one which already have the necessary permits and licenses in place. This can save you time and hassle when starting your mobile business.