Introduction
In the digital age, software has become pivotal in our everyday lives. However, the importance of user-friendly software often needs to be more stated. Picture this: A software developer spends countless hours crafting an application, only to discover that the end user struggles to navigate the interface. The software may be technically sound, but it falls short of its potential if it's not user-friendly. Usability, much like the art of UI/UX design, directly influences the user experience and satisfaction, defining the difference between a software product being a delight or a disaster. User-friendly software places user needs at the forefront, providing an intuitive interface design that caters to the user persona and enhances the customer experience.
It's about the software solution and the user's journey within the software environment. Feedback from users helps improve the software application, and customer support plays a key role in ensuring user satisfaction. A user-friendly interface is a crucial aspect of the software development process, as it directly influences customer satisfaction and boosts the overall user experience. Usability testing, therefore, forms an integral part of custom software development. By understanding and prioritizing these factors, software engineers can create a product that fits the user's needs and is a pleasure to use.
What Does User-Friendliness Mean For Software?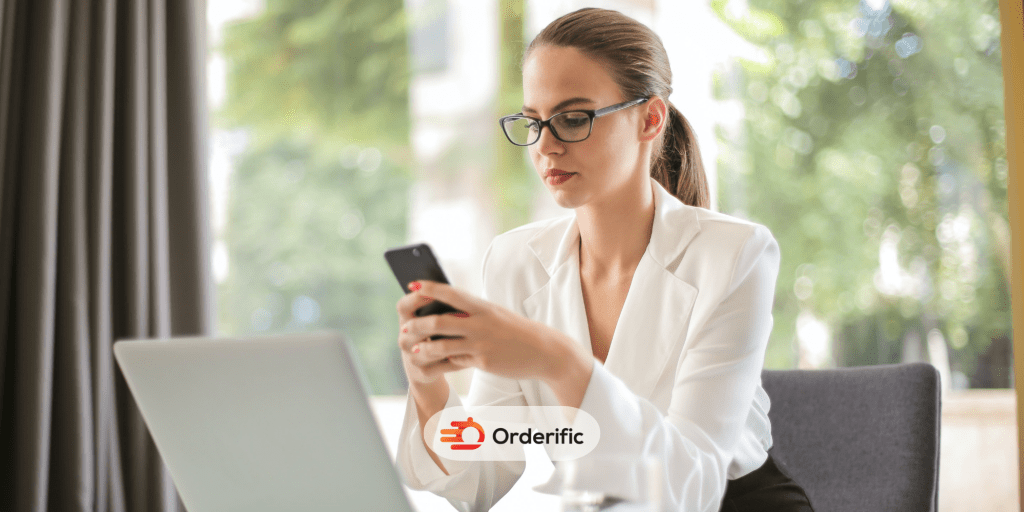 User-friendliness in software refers to the ease users can navigate and utilize a software application. It encapsulates many factors: simplicity, intuitiveness, efficiency, and accessibility. A user-friendly software doesn't necessitate frequent reference to a user manual or guidance; even a novice user should be able to accomplish tasks with minimal effort. This involves intuitive navigation, clear instructions, and well-structured user interfaces that are easy to comprehend and interact with. Furthermore, user-friendly software is responsive, flexible, and customizable to a user's unique needs and preferences. It should be able to perform tasks efficiently without causing unnecessary delays or errors that can hamper a user's experience. Accessibility is another critical aspect, ensuring that people with diverse abilities use the software, thus promoting inclusivity. Therefore, user-friendly software creates an enjoyable, efficient, and inclusive user experience.
What Are The Qualities You Should Seek Out?
1. Easy And Simple Installation And Updates
Easy and Simple Installation and Updates are another critical aspect of user-friendly software. It should be effortless for users to install the software and keep it up to date. This means providing clear instructions and a streamlined process that minimizes unnecessary steps or complexity. Additionally, updates should be seamless, with automatic notifications and a straightforward update process that doesn't disrupt the user's workflow. Ensuring easy and simple installation and updates further enhances the user experience.
2. A User-Friendly Interface That's Visually Appealing
An aesthetically pleasing user interface is another vital attribute of user-friendly software. It should be visually appealing, with a clear layout and easy-to-understand icons and buttons. The design should be simple and minimalistic, ensuring users can handle unnecessary features or information. Colors should be consistent and strategically used to guide the user's attention to essential elements. The typography should be legible, and the text should be concise and clear. All these factors work together to create an interface that is visually pleasing and enhances the ease of navigation, contributing to a positive user experience.
3. Intuitive Operation That's Familiar To The User, Including Straightforward Navigation
In addition to installation and updates, intuitive operation is crucial for user-friendly software. The navigation should be straightforward and familiar to the user, allowing them to find their way around the software easily. Intuitive menus, clear icons, and logical organization of functions contribute to a seamless user experience. By providing a user interface that feels natural and familiar, software can enhance usability and make it easier for users to accomplish their tasks efficiently. Furthermore, incorporating user feedback during the design process can significantly improve the intuitive nature of the software. Usability testing and user research can help identify pain points and areas for improvement, leading to a more refined and user-centric software experience. Additionally, offering customizable settings and preferences can empower users to tailor the software to their needs and workflow, enhancing overall usability and satisfaction.
4. Operation That's Efficient
An efficient operation is integral to user-friendly software, emphasizing User-friendly Software Importance. This means the software should be quick to respond, perform tasks effectively, and use system resources wisely without causing unnecessary drains. Efficiency also relates to how easily users can complete their tasks using the software. The less time and fewer steps it takes for a user to complete an action, the more efficient the software is. In order to achieve this, features should be logically placed where users can easily find them, and repetitive tasks should be automated where possible. The goal is to create a software that enables users to achieve their objectives quickly and easily, enhancing productivity and satisfaction. Inefficient software can lead to user frustration and decreased productivity, making efficiency a critical quality for any software seeking to provide a user-friendly experience.
5. Doesn't Require Additional Software Resources (But Also Doesn't Rule Them Out)
User-friendly software should be self-sufficient and not necessitate the need for additional software resources to function effectively. It should possess all the necessary features and functions within itself, minimizing the need for external plugins or add-ons. This not only makes it easier for the user but also reduces compatibility issues and the potential for software conflicts. However, while the software should be capable of functioning independently, it should also offer the flexibility to integrate with other software tools if the user desires. For instance, allowing for API integration or compatibility with other popular software can enhance the software's versatility and adaptability. This balance between independence and flexibility ensures that the software is user-friendly and versatile, catering to a wide array of user needs and preferences.
6. Has Security That Meets Or Exceeds Industry Standards
In today's digital landscape, superior security is non-negotiable for any user-friendly software. It should meet or even surpass industry standards to ensure the safety of the user's data and provide a reliable user experience. Security measures could include encryption, two-factor authentication, and regular audits, among others. The software should also update its security protocols frequently to mitigate the risks associated with new threats and vulnerabilities. Additionally, it should be transparent about its data handling practices, empowering users with control over their data. When users trust in the security of a software, they are more likely to make full use of its features, enhancing their overall experience. Thus, robust security that meets or exceeds industry standards is a vital characteristic of user-friendly software.
7. Comes With Extensive Support Options
Comprehensive and accessible support options are another crucial component of user-friendly software. Users should have access to a variety of support services, including in-software help, online knowledge bases, forums, tutorials, FAQ sections, and ideally, live chat or phone support. These resources should be easily accessible and offer clear, step-by-step guidance on how to navigate and use the software effectively. It's also beneficial if the software has an active user community that can provide additional support and tips. The customer support team should be knowledgeable, courteous, and responsive, demonstrating a commitment to user satisfaction. Quick resolution of issues and prompt responses to queries can significantly enhance the user experience. Proactive support, such as regular software updates and helpful tips and tricks, also contributes to a positive user experience. In short, extensive support options that are responsive and user-centric make software more user-friendly and enhance overall user satisfaction.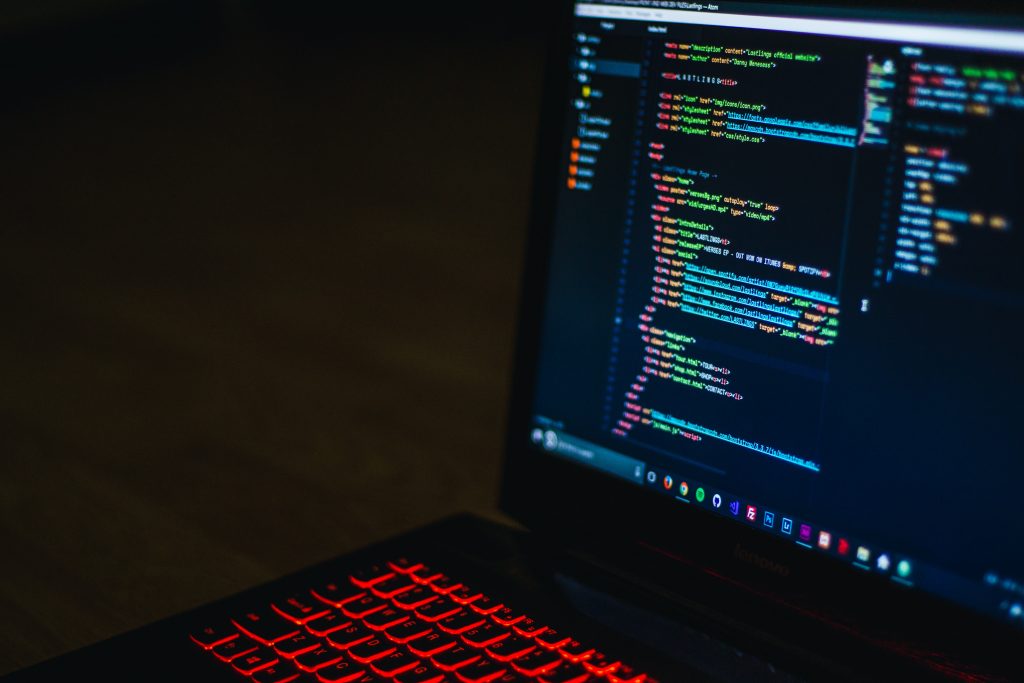 What Makes DMS Software User-Friendly?
DMS, or Document Management Software, becomes user-friendly when it incorporates the core qualities of usability, focusing on offering a simple, intuitive, and efficient experience to its users. The installation process should be straightforward, with clear instructions and minimal steps. The user interface should be visually appealing, yet simple and devoid of unnecessary clutter. It should guide the user effortlessly through its functionalities, using familiar icons and menus for effortless navigation.
Efficiency is paramount in understanding User-friendly Software Importance. The software should be fast and make tasks manageable, logically placing features and automating repetitive tasks. A self-sufficient DMS should have all necessary features, minimizing reliance on external resources while allowing integration for enhanced versatility.
Security is a major concern; hence, DMS should adhere to, or exceed, industry standards to safeguard user data and instill confidence among its users. Finally, comprehensive and easily accessible support options, coupled with a responsive customer support team, can significantly enhance the overall user experience, making the software truly user-friendly, ensuring User-friendly Software Importance. By staying user-centric and continuously incorporating user feedback, DMS can provide a seamless document management experience that boosts productivity and user satisfaction.
Conclusion
In conclusion, creating a user-friendly software is a complex but crucial endeavor that goes beyond just technical functionality, highlighting User-friendly Software Importance. It encapsulates a myriad of factors, including simplicity, accessibility, visual appeal, intuitive operation, efficiency, security, and support. Each of these elements contributes to a positive user experience, fostering customer satisfaction, and enhancing productivity. With the digital landscape evolving more rapidly than ever, understanding and implementing these attributes are paramount to staying competitive in the software industry. If you're looking to offer your users an unrivaled software experience, it's time to prioritize user-friendliness in each aspect of your software development and design process.
Ready to see how a truly user-friendly software can transform your digital experience? At Orderific, we've mastered the art of usability, combining functionality with intuitive design to deliver a superior user experience. Click here to book a demo and discover the Orderific difference.
FAQs
Why is user-friendly software important for businesses and end-users alike?
User-friendly software enhances productivity, improves customer satisfaction, and simplifies complex tasks for both businesses and end-users.
How does user-friendly software impact customer satisfaction and loyalty?
User-friendly software increases satisfaction and loyalty by providing a seamless, efficient, and enjoyable user experience.
What are the key elements that make software user-friendly?
The key elements that make software user-friendly include ease of installation, a visually appealing interface, intuitive operation, efficient functionality, and extensive support options.
Are there industries where user-friendly software is especially critical?
Yes, particularly in healthcare, finance, and education sectors where efficiency and accessibility are paramount.