Welcome to the journey of delicious vegan food blogs, where every bite is a celebration of nature's bounty. The world of plant-based eating is far more diverse and exciting than just salads. Here, you'll discover a realm brimming with colorful veggies, hearty grains, and protein-rich legumes, all combined in ways that are as nourishing for the body as they are satisfying for the palate.
Let's debunk the myth that vegan food is bland. From hearty plant-based burgers that rival their meat counterparts to decadent desserts that would make anyone's mouth water, vegan recipes offer a spectrum of flavors, textures, and aromas. With the right ingredients and a touch of creativity, vegan food can be a delightful adventure for your taste buds, while also being a sustainable, cruelty-free choice for the planet. So, buckle up and get ready to embark on this delicious journey with us!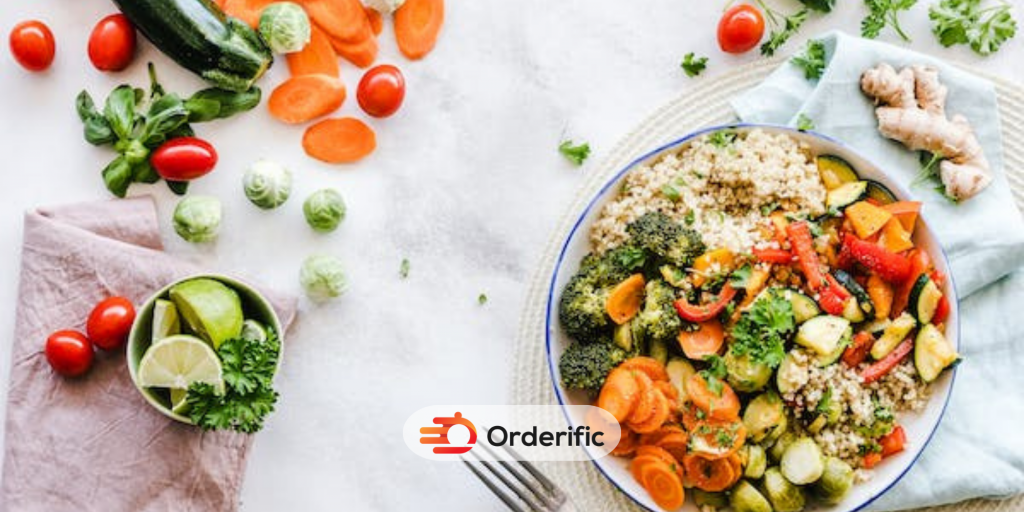 About Veganism
Veganism is much more than a diet. It's an ethical and environmental movement to reduce animal suffering, promote sustainability, and foster compassion towards all living beings. Eating plant-based foods eliminates the need to rely on animal products such as meat, dairy, eggs, fish, and honey for sustenance. This means a reduction in environmental damage caused by factory farming and fishing, as well as a decrease in animal cruelty.
Veganism is also about more than just food. Choosing sustainable items like clothing made from plant-based materials or avoiding beauty products tested on animals are other ways to make compassionate lifestyle choices. The idea that all living creatures have the right to live their lives free of exploitation and suffering underlies the vegan philosophy.
12 Best Vegan-Food Blogs
To get you inspired, we've rounded up 12 of the best vegan-food blogs and websites that are sure to get your mouth watering:
A Couple of Cooks
A Couple Cooks is the online resource for home cooks, powered by husband-and-wife cookbook authors Sonja and Alex Overhiser. They're passionate about plant-based cooking, and share a wealth of vegan recipes that are easy to make, delicious to eat, and full of nutrition. With their help, you can transform your kitchen into a vegan haven with dishes like creamy cauliflower soup or zesty vegan jambalaya. (www.acouplecooks.com)
Brownble: A Vegan Food Blog
Kim is a co-founder of Brownble and is passionate about the power of cooking with plants. She co-created this blog, an online plant-based cooking school. Her Culinary/lifestyle hub with her partner in crime, her husband Carlos, a medical doctor passionate about health who also loves to eat delicious food. Here you'll find an amazing collection of vegan recipes for breakfast, lunch, and dinner as well as snacks, drinks, and desserts. The food is simple yet flavorful, nourishing, and made from everyday ingredients. (www.brownble.com)
Emilie Eats: Exploring Vegan Food Blogs
Emilie Eats is a food, nutrition, and lifestyle blog dedicated to sharing nourishing recipes and sustainable living tips.Founded by Emilie, a certified nutritionist with a passion for vegan food and wellness, the blog offers easy-to-follow recipes that are wholesome yet delicious. From filling vegan bowls and smoothies to decadent desserts, Emilie Eats has something for everyone. (www.emilieeats.com)
Hot for Food
Lauren Toyota is hot for food… as long as it's vegan! She's cooking up vegan love and bringing the increasingly popular lifestyle to food fans across the globe. With recipes like breakfast burritos, vegan creamy mac & cheese, and cupcakes that taste like the real thing, you'll get more than just inspiration from Hot for Food. Lauren also has a YouTube channel where she shares cooking videos and helpful how-tos. (www.hotforfoodblog.com)
Oh She Glows
She is Angela! The Oh She Glows – an award-winning recipe blog featuring over 500 healthy recipes (and growing)! For the past 6 years, she has shared energizing, plant-based recipes that her family and she enjoy daily. Whether you're vegan or just looking to add more plant-based meals into your life, you'll find plenty of delicious options here! (www.ohsheglows.com)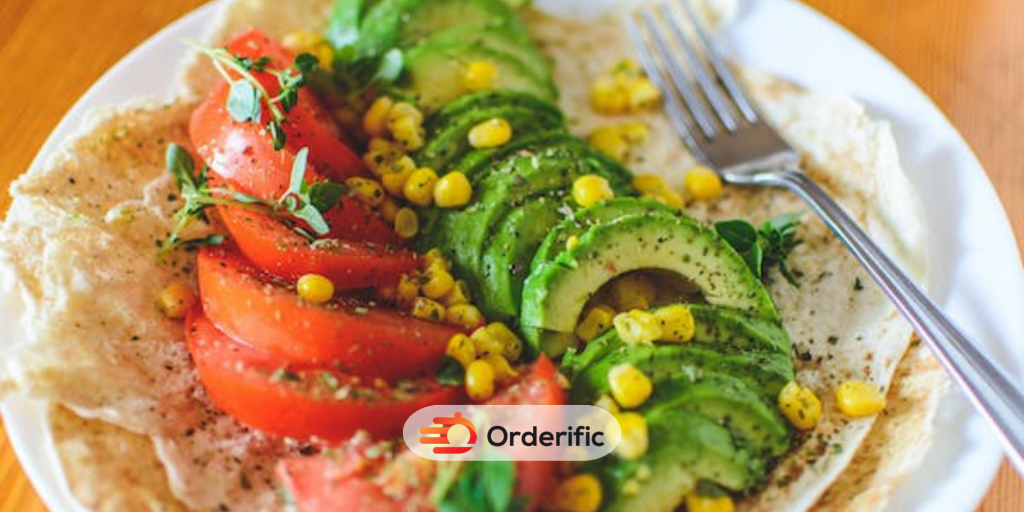 The Full Helping: Wholesome Vegan Dishes
"Eating can be complicated, especially in this day and age," says Gena. Her goal is to help make vegan cooking accessible, rewarding, and fun. The Full Helping is a vegan blog that focuses on documenting her journey to simplify wellness and discover the power of plant-based eating. It features creative, nourishing recipes created with whole-food ingredients. (www.thefullhelping.com)
The Minimalist Baker
At Minimalist Baker they share simple recipes that require 10 ingredients or less, 1 bowl, or 30 minutes or less to prepare. All of their recipes are vegan and many are also gluten-free. You'll find tasty options such as tempeh tacos, vegan mac & cheese, and even sinfully good desserts such as chocolate tahini brownies. (www.minimalistbaker.com)
Chef Chloe's Vegan Food Blog: Delicious Plant-Based Recipes
First breaking onto the culinary scene as the first vegan chef to capture the top prize on Food Network's Cupcake Wars, Chef Chloe Coscarelli has since been recognized for bringing vegan cuisine to the mainstream as an award-winning chef and best-selling cookbook author. On her website, she shares a collection of delicious vegan recipes including pizza, burritos, and even ice cream. (www.chefchloe.com)
Deliciously Ella Vegan Food Blog
Deliciously Ella is a plant-based food and wellness platform sharing simple tools for a healthier life.It was created by Ella Mills, author of four best-selling cookbooks and health-food entrepreneur. Here you'll find a wealth of vegan recipes that are 100% plant-based and free from refined sugar and processed ingredients. From salads to soups and smoothies, Deliciously Ella has something for everyone. (www.deliciouslyella.com)
Thug Kitchen / Bad Manners
When they first launched Thug Kitchen in 2012, they wanted the name to signal their brand's grit in the otherwise polished and elitist food scene. Today they take the name "Bad Manners" for a more powerful taste hit. Bad Manners is a blog and digital media powerhouse that brings you the best plant-based recipes from around the world. From tacos to wraps, their food is simple, easy, and delicious. (www.badmanners.com)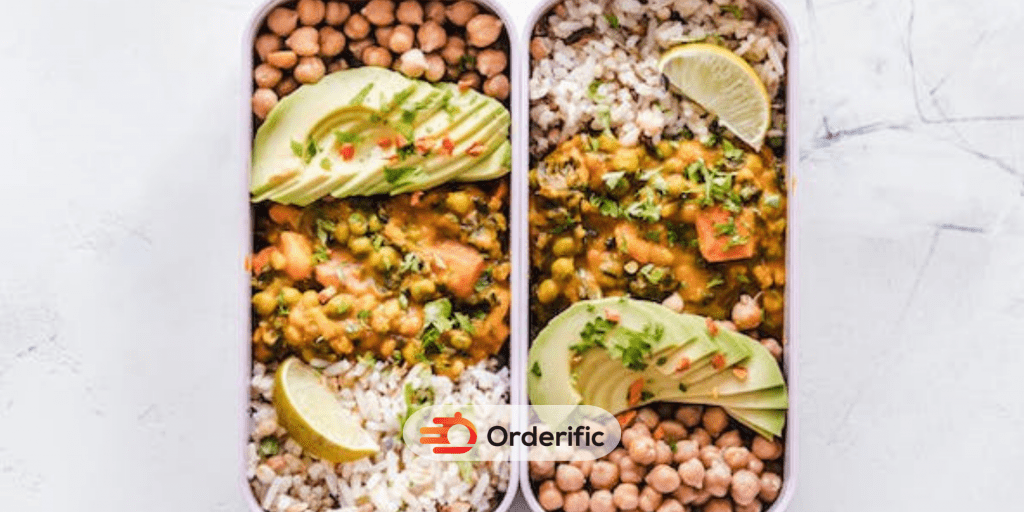 Chocolate-Covered Katie
After creating a small food blog just for fun, Katie watched the blog suddenly skyrocket in popularity, quickly becoming the #1 source for healthy desserts and comfort food recipes and ranked as one of the top 25 cooking websites on the internet – with up to 8 million viewers each month. Her blog features healthy, yet delicious vegan recipes for everyone to enjoy. (www.chocolatecoveredkatie.com)
This Rawsome Vegan Life
You can call her Em! She started this blog shortly after in late 2011 when she was getting really into making raw vegan desserts. This Rawsome Vegan Life is now home to over 500 delicious raw and vegan recipes. Em's recipes are natural, easy to make, and require only whole food ingredients – perfect for anyone looking for healthy meals that are also scrumptious. (www.thisrawsomeveganlife.com)
Conclusion
And there you have it – twelve of the best vegan food blogs that are bound to inspire you to embrace the beautiful world of plant-based eating. These blogs not only offer a myriad of delicious vegan recipes but also serve as a platform promoting health, wellness, and sustainability. Whether you are a seasoned vegan or just starting your journey toward plant-based eating, these blogs are invaluable resources to guide you on your path.
Remember, eating vegan does not mean sacrificing flavor or satisfaction. Each of these blogs is a testament to the creativity and diversity found within vegan cuisine, presenting mouth-watering dishes that are as pleasing to the palate as they are to the eye. From scrumptious breakfast bowls and hearty dinners to decadent desserts, there is a vegan dish for every occasion and taste.
So, don't wait. Dive into these blogs, explore the intriguing world of vegan cuisine, and start cooking! You'll soon discover that a plant-based diet is not just a conscious choice for your health and the planet, but also a delightful culinary adventure that takes your taste buds on a global tour. Happy plant-based cooking!
Click here for more savory and informative recommendations with Orderific. Click here to start experiencing the huge benefits Orderific can bring to your business. Try Orderific!
FAQs
What are some key benefits of adopting a vegan diet and incorporating vegan food into your lifestyle?
Adopting a vegan diet and incorporating vegan food is an animal-friendly, sustainable way of eating that reduces the ecological impact of animal agriculture.
Can you provide insights into the availability and variety of vegan food options, both in restaurants and grocery stores?
Vegan food options have grown exponentially in recent years. You can find vegan foods at most restaurants, as well as nearly every grocery store across the US and all around the world.
Are there any specific nutrients or supplements that vegans should pay attention to to maintain a balanced diet?
Yes. Vegans should make sure to get enough B12, iron, calcium, and zinc.
Can you recommend some delicious and easy-to-make vegan recipes that showcase the diversity and flavor of vegan food?
Yes. Here are they: Creamy Vegan Thai Curry, Roasted Veggie Buddha Bowl, Spicy Lentil Tacos with Avocado Crema, and Peanut Butter Chia Pudding.
Are there any health benefits associated with vegan food?
A vegan diet has been linked to a lower risk of chronic diseases, such as heart disease and diabetes, as well as improved digestion, weight management, and overall health.