Who says pizza needs cheese? Welcome to a world where vegan pizza rules supreme, topped with beautiful veggies, and delicious vegan cheese alternatives, and all nestled lovingly on a perfect homemade pizza dough. We're talking about the kind of pizza that's so good, that it'll make cheese lovers question everything they thought they knew about pizza.
And guess what? It's easier to make than you think. You don't need to be a Michelin-star chef or have fancy equipment to create this plant-based masterpiece. With a bit of creativity and some secret tips, we're going to share, you'll be crafting your very own vegan pizza in no time. So, roll up your sleeves, and let's embark on this exciting journey of crafting mouthwatering vegan pizzas right at home. Remember, taste is the only limit to your imagination!
We Love This Veggie Pizza Because It's…
Packed with plant-based goodness. No matter what toppings you choose, vegan pizza is always a blast of flavor and texture from all the amazing veggies that go into it.
Fun to make. Preparing your vegan pizza allows you to get creative with the toppings and experiment with different flavors and textures for an exciting experience every time.
Quick and easy. Forget about spending hours in the kitchen slaving away over a hot stove. With our easy vegan pizza recipe, you'll be enjoying your meal in no time!
Budget-friendly. Making your vegan pizza at home is much cheaper than ordering takeout, so you can have delicious pizzas without breaking the bank.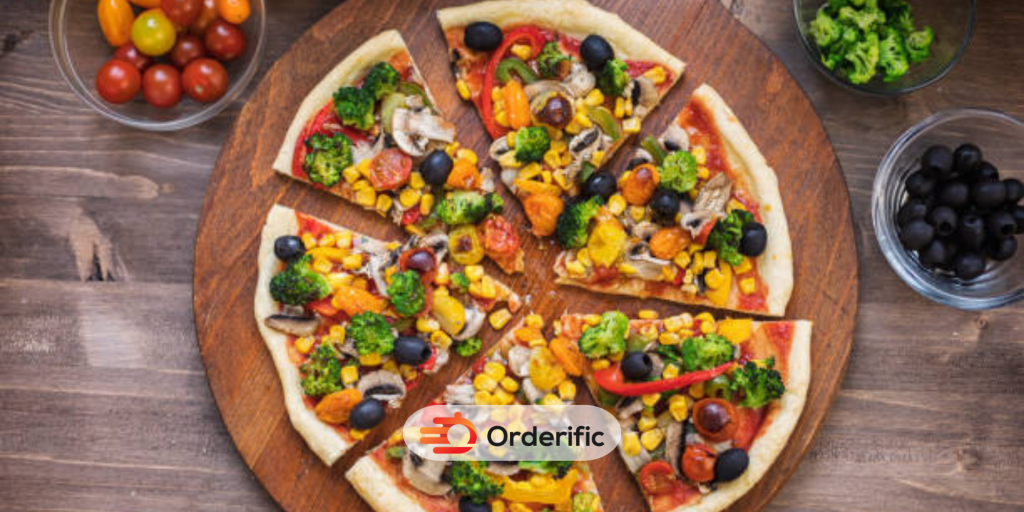 Can Pizza Be Made Healthy?
Absolutely! By opting for vegan toppings, you'll get more of the essential vitamins and minerals your body needs. Not only that, but you can also use healthier ingredients like whole-wheat flour in the dough and olive oil as a base. You can even swap standard white sugar for natural sweeteners like honey or agave syrup if you're looking for something a bit sweeter.
Think outside the box when it comes to topping your vegan pizza. Caramelized onions, mushrooms, olives, capers, artichoke hearts, or roasted red peppers all make great toppings. You can also add vegan cheese alternatives like nutritional yeast, tofu ricotta, cashew cream, and even vegan mozzarella. The possibilities are endless!
Dairy-Free & Gluten-Free Pizza Crusts
If you're gluten-intolerant or vegan, don't worry! You can still enjoy delicious pizzas that are made with alternative crusts. Simply swap out standard wheat flour for nut flours like almond or cashew, or try using quinoa flour instead.
For a dairy-free option, try baking your pizza in an oven-safe skillet, and top it with your favorite vegan cheese alternative. You can also use store-bought pizza dough that is dairy-free and gluten-free, or try making your own with rice flour or tapioca starch. Either way, you'll have a delicious vegan pizza that everyone will love.
Healthy Oil-Free Marinara Sauce
When it comes to vegan pizzas, nothing beats a homemade marinara sauce. The great thing about this is that you don't need to use oil or butter. Instead, you can simply sauté fresh veggies like onions, garlic, and mushrooms in vegetable stock for added flavor. Then just add canned tomatoes (or fresh if you have them) and seasonings like oregano, basil, and red pepper flakes. Simmer for 10-15 minutes until the sauce is thick and flavourful.
Veggie Pizza Toppings
Topping your vegan pizza is where the fun part begins! There are so many delicious options to choose from, it can be hard to decide. You can't go wrong with classic veggies like mushrooms, olives, onions, peppers, and even pineapple. But don't forget that you can also add vegan cheese alternatives such as tofu ricotta or cashew cream. The possibilities are endless!
For those who like a little more adventure in their food, why not try some unconventional toppings? Thinly sliced beetroot, artichokes, or even apples can add a unique flavor profile to your pizza. Also consider using beans, corn, fresh tomatoes, or grilled zucchini for a hearty touch. And let's not forget about the power of herbs! Fresh basil, oregano, or cilantro can bring a burst of freshness, while chili flakes or jalapeños can add that much-desired kick. The beauty of homemade pizza is the freedom to customize and experiment, so don't be afraid to mix and match ingredients to discover your favorite vegan pizza creation!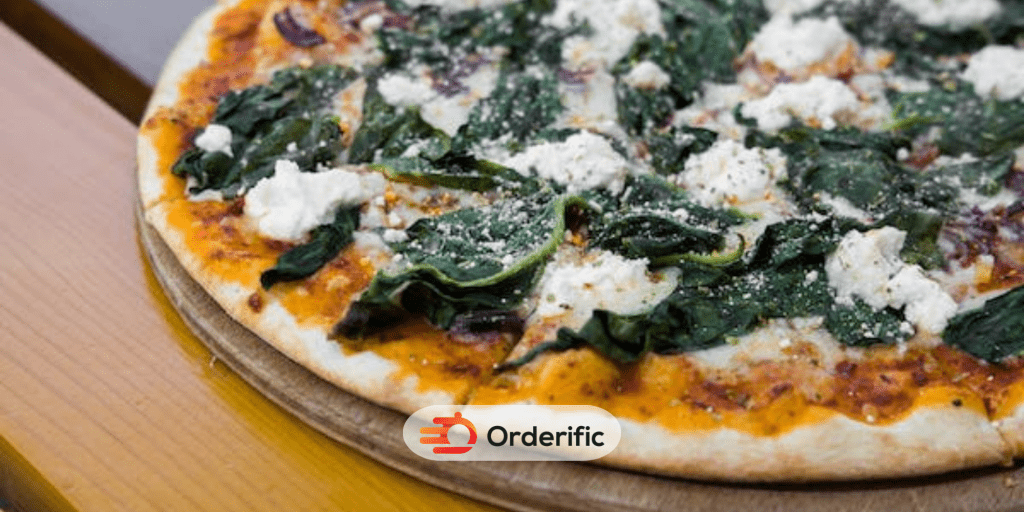 Vegan Cheese Options for Veggie Pizza
Vegan cheese alternatives are a great way to add creamy, cheesy flavor without the dairy. Nutritional yeast is one of the most popular alternatives, and it has a nutty, umami flavor that makes it perfect for pizzas. You can also try making your vegan mozzarella with cashews or tofu ricotta with almond milk.
Creamy Vegan Cheese Sauce
For a truly indulgent experience, try making your vegan cheese sauce. It's super easy and takes no time at all. All you need to do is blend soaked cashews with nutritional yeast, garlic powder, onion powder, and some salt and pepper for flavor. Then just pour it over your vegan pizza and enjoy!
The Perfect Pizza Dough
As with any pizza, the base of your vegan pizza starts with great dough. To make sure it's light and fluffy, try using a combination of all-purpose flour and whole wheat pastry flour or oat flour. Make sure to use cold water when mixing to get that perfect texture. Knead the dough on a lightly floured surface for 10 minutes, then let it rest in a covered bowl for 1-2 hours. Once the dough has doubled in size, it's ready to be stretched and topped with your favorite veggies and vegan cheese!
Vegan Mozzarella Cashew Cheese
This vegan mozzarella cheese is a great topping for pizzas and other dishes. All you need to do is soak some cashews in water overnight and then blend them with nutritional yeast, garlic powder, onion powder, lemon juice, and salt until they form a thick paste. Pour the mixture into a baking dish or pizza tray, spread out evenly, and bake for 30 minutes at 350 degrees. Let it cool before slicing and adding to your pizza.
Can You Freeze Cashew Cheese?
Yes! You can freeze cashew cheese for up to 3 months. Just make sure to store it in an airtight container or wrap it tightly with plastic wrap before putting it in the freezer. When you're ready to use it, let it thaw out overnight, and then add it to your vegan pizza as desired.
Building your vegan pizza from scratch means you know exactly what's going into your meal. There are no hidden extras, additives, or unknown ingredients. This added transparency not only gives you peace of mind but also allows you to adjust recipes according to your personal dietary needs or taste preferences. You can control the salt content, switch up the veggies, or even add some protein with chickpeas or other legumes. The ultimate goal is to create a pizza that's not only tasty but also nourishes your body with a variety of nutrients.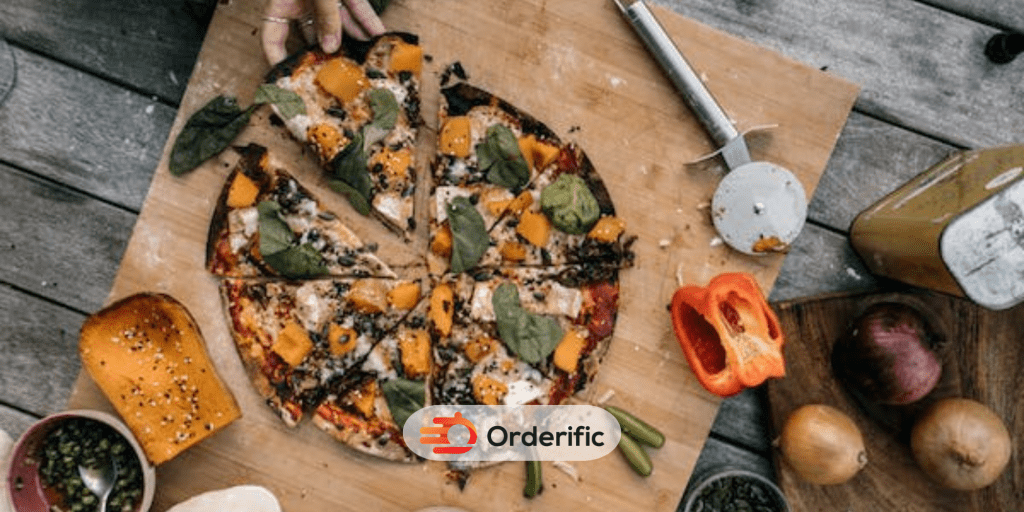 Conclusion
Vegan pizza is a delicious way to enjoy plant-based goodness in every bite. With just a few simple ingredients and some creative toppings, you can have your very own vegan-friendly masterpiece ready in no time. Whether you opt for store-bought dough or make your own from scratch, the ultimate goal is to craft something that not only looks amazing but also tastes incredible. So go ahead and get creative with your vegan pizza toppings! Bon appétit!
Click here for more delicious and informative tips with Orderific. Click here to start experiencing the huge benefits Orderific can bring to your business. Try Orderific!
FAQs
What are the key ingredients used to make a vegan pizza, and how do they replace traditional pizza toppings like cheese and meat?
To make a vegan pizza are plant-based proteins such as beans, tempeh, and tofu; dairy-free cheese alternatives like nutritional yeast, cashew cream, and vegan mozzarella.
Can you recommend some delicious and creative vegan pizza toppings and flavor combinations to try?
Yes! Some delicious and creative vegan pizza toppings to try include caramelized onions, mushrooms, olives, capers, artichoke hearts, roasted red peppers, and many more.
Are there any specific vegan cheese alternatives that work well on pizzas, and how do they compare in terms of taste and texture?
Yes, some great vegan cheese alternatives for pizza include nutritional yeast which has a nutty and umami flavor, tofu ricotta which is creamy and mild, cashew cream, etc.
Are there any challenges or tips to keep in mind when making vegan pizza dough to ensure it turns out delicious and crispy?
Yes, when making vegan pizza dough it is important to use cold water and knead the dough for 10 minutes on a lightly floured surface.
Does vegan pizza take longer to cook than traditional pizzas?
No, vegan pizza typically takes the same amount of time to cook as traditional pizzas. Preheat your oven to 375°F and bake for 12-15 minutes or until the crust is golden brown.