Have you ever yearned for a culinary haven where every mouthful feels like a warm embrace, echoing unmatched quality and an unwavering love for food? A place where each savory or sweet bite triggers cherished memories of delightful meals in grandma's cozy kitchen? Well, your dream has come true with Village Baker!
Serving as a sanctuary for all food lovers, it caters to both the bustling individual in need of a quick, delicious bite and the discerning gourmet on the quest for an exquisite feast. Dive into this culinary escapade where dishes aren't just prepared but crafted with the choicest ingredients and a deluge of heartfelt passion. Welcome to the world of Village Baker, where food becomes an emotion!
The Story Behind Village Baker: A Passion for Baking and Community
Nestled in the heart of a bustling community, Village Baker's inception is rooted in a deep-seated passion for genuine, wholesome food. The journey began with a vision to reintroduce age-old baking techniques, ensuring each bread and pastry retains authenticity and flavor. A staunch commitment to bypassing shortcuts showcases the bakery's dedication to health and taste in equal measure.
But the bakery's essence isn't just about the delectable goods it crafts; it's about the relationships it fosters. Serving as a delightful rendezvous spot for families, friends, and neighbors, Village Baker has, over time, become a beacon of unity. It's more than just a bakery. It's a communal experience, binding folks with shared memories, laughter, and of course, irresistibly tasty food. At Village Baker, every bite is a chapter in a story of love, tradition, and community.
Village Baker Options: Menu and Specialties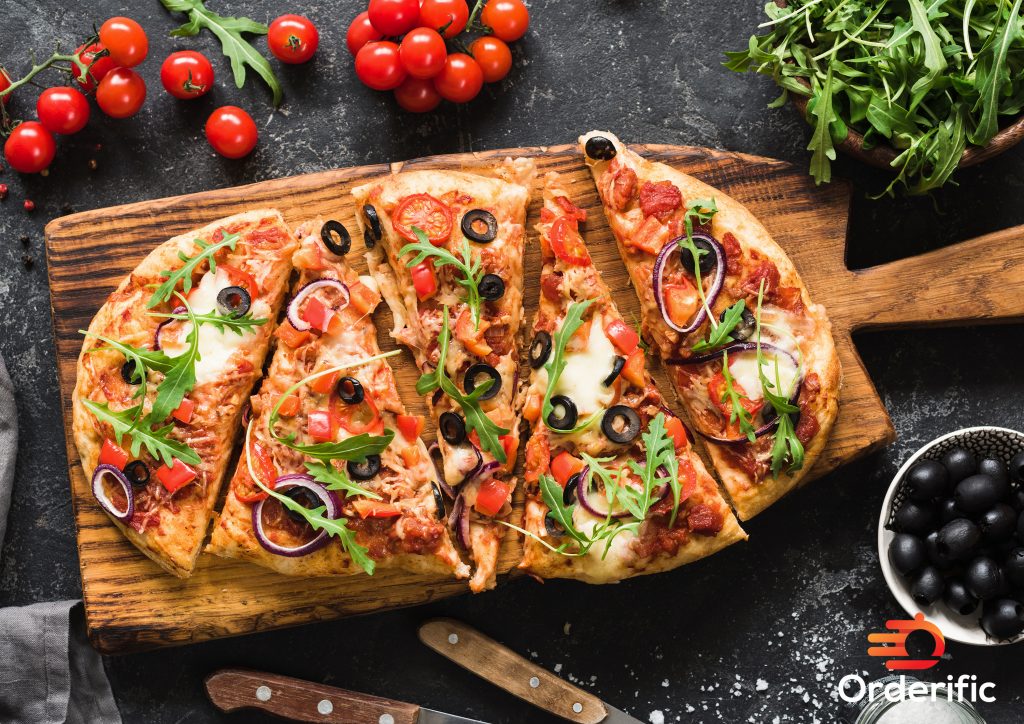 Dive deep into the delectable world of Village Baker, where each menu item is a celebration of authentic flavors and artisan craftsmanship. From the heartiest mains to the most indulgent desserts, the offerings at Village Baker are curated to satiate every palate. Each customer discovers a new favorite or reconnects with a beloved classic. Let's explore some of the specialties that have garnered accolades and repeat visits from food enthusiasts and casual diners alike.
1. Pizza Monterey
When savory meets perfection, the result is the Pizza Monterey. Boasting a golden, crispy crust topped with the juiciest tomatoes, melted cheese, green peppers, and red onions, this pizza is an explosion of flavors. Each slice captures the essence of what pizza should be— a harmonious blend of textures and tastes that delights the senses. Garnished with hints of fresh basil, it's a testament to Village Baker's dedication to using the freshest ingredients.
2. Albacore Tuna
Looking for something light yet fulfilling? The Albacore Tuna dish offers just that. Premium, flaky tuna is masterfully blended with crisp lettuce, ripe tomatoes, and a hint of mayo, delivering a refreshing yet savory taste. Whether enjoyed as a sandwich or a salad, the Albacore Tuna showcases Village Baker's commitment to serving dishes that marry health and taste, appealing to both the health-conscious and flavor-seekers.
3. Dessert
In the mood to satiate that sweet tooth? Village Baker's dessert range is a realm of sugary bliss. Whether it's the rich chocolate chip cookies that melt in your mouth or the light and airy scones with a touch of whipped cream, every dessert option promises a sweet escape. Crafted with love and the finest ingredients, these desserts are more than just after-meal treats; they're an experience, ensuring that every bite is a moment of pure joy.
4. Broccoli Cheese
A hearty dish that warms the soul, the Broccoli Cheese offering is pure comfort in a bowl. Fresh broccoli florets are gently simmered in a creamy cheese broth, resulting in a soup that's both rich and nutritious. Paired with a slice of freshly baked bread from Village Baker, this dish epitomizes the feeling of a cozy evening at home. Whether you're looking for a quick lunch or a comforting dinner, the Broccoli Cheese stands out as a stellar choice.
Catering Services for Your Next Event: Let Village Baker Do the Cooking
Every special event demands special attention to detail, especially when it comes to the food that's served. Enter Village Baker's exemplary catering services, designed to take the culinary load off your shoulders and elevate your event to memorable heights. With a menu that spans from refreshing salads, garnished with crisp spinach and creamy feta cheese, to mouth-watering sandwiches brimming with succulent turkey, crispy bacon, and fresh greens, the choices are both vast and enticing.
And if that wasn't enough, the dessert offerings from Village Baker ensure that your event concludes on a sweet, delightful note. With their team's dedication to quality and flavor, you can focus on enjoying the event while Village Baker ensures your guests leave with satisfied palates and cherished memories.
Join the Village Baker Loyalty Program and Get Rewarded for Your Love of Food
In the world of gastronomy, true love is returning to that one place that understands and satiates your culinary cravings. Village Baker not only recognizes this love but celebrates it! Introducing the Village Baker Loyalty Program – a tribute to all the dedicated foodies who find comfort and joy within the bakery's warm walls. As a member, every bite you take becomes even more rewarding.
From exclusive deals that offer a taste of new creations to impressive discounts on your favorite staples, the benefits are plenty. More than just points and discounts, this program offers a deeper connection to a community that shares a mutual love for good food. Every sandwich, every pastry, every sip of your drink contributes to a journey, where loyalty translates to delightful treats and memorable experiences. Join in, because at Village Baker, they believe in celebrating the bond over food!
Conclusion
In today's whirlwind world of speed and convenience, Village Baker emerges as an emblem of culinary authenticity. A place where the rhythm of traditional baking beats strongly, and the aroma of freshly-prepared meals wafts invitingly. Each dish, crafted meticulously from scratch, tells tales of age-old recipes and the devoted hands that bring them to life.
It's more than just a destination for food; it's a voyage into a world where every ingredient matters, every flavor counts, and every meal is a celebration. Village Baker isn't merely about satisfying hunger; it's about evoking memories, awakening senses, and reminding us of the true essence of nourishing, heartfelt food.
In case you want more content like this, visit Orderific right now!
FAQs
What are the hours of operation for Village Baker?
The Village Baker welcomes its customers from 7 AM to 9 PM from Monday to Saturday. On Sundays, the hours are from 8 AM to 7 PM.
Does Village Baker offer gluten-free options?
They've curated a special gluten-free menu, ensuring that every customer can indulge without hesitation.
Can I place an order for pickup or delivery?
For those days when you just can't make it to the shop, Village Baker has got you covered. And if you can't step out? They've collaborated with popular delivery services.
Are there any seasonal specials or limited-time offerings?
They regularly introduce seasonal specials and limited-time offerings, making the most of fresh, seasonal ingredients.
Does Village Baker have a seating area, or is it takeout only?
Village Baker believes in creating a cozy ambiance where customers can relax and enjoy their meal. They have a charming seating area designed with comfort in mind.