Looking ahead to 2022, Virginia residents have reason to anticipate positive developments, particularly regarding the minimum wage. This is slated to increase and benefit numerous workers. Over the years, the decisions formulated by local and state governments have wielded substantial influence over the well-being of Virginians. Particularly in terms of their economic stability. This encompasses both those currently employed and those seeking employment. All of whom are looking ahead with hope towards a more promising future marked by higher remuneration and increased job prospects.
While certain employers might express concerns regarding the potential impact of this alteration on their businesses, delving deeper into the forthcoming wage hikes can assist them in devising effective strategies. If you're eager to gain insights into the trajectory of Virginia's minimum wage in 2022 and the subsequent years, continue reading for more information.
Overview of the proposed minimum wage in Virginia for 2022
In a notable development, Virginia witnessed a significant boost in its minimum wage during the year 2022. The hourly minimum wage rose from $9.50 in the preceding year to a commendable $11 per hour. Thus marking a substantial advancement in the state's effort to enhance worker compensation. This upward adjustment aligns with a well-defined trajectory as Virginia embarks on a phased approach to elevate the minimum wage annually. Thus ultimately aiming to achieve a noteworthy milestone of $15 per hour by the onset of 2026.
This step-by-step progression not only signifies an immediate improvement in the livelihoods of the state's workforce but also reflects Virginia's commitment to ensuring economic security for its residents. The deliberate strategy underscores the state's recognition of the vital role higher wages play in fostering financial stability and bolstering opportunities for employees. As the minimum wage continues to climb, both employee and employers alike will navigate this transformation. Thus each adapting their approaches to align with a future marked by improved compensation standards.
Impact on Workers
The elevation of the minimum wage to $11 per hour in 2022 marked a direct and tangible improvement for workers across Virginia. Thus presenting them with a valuable opportunity to reap greater rewards for their labor. This transition from the prior rate of $9.50 to the elevated $11 hourly wage constituted an uplifting increase of $1.50 per hour. When translated into real-world terms, this raise equated to an additional income of $60 per week or a noteworthy $3,120 annually for those engaged in full-time employment. Undoubtedly, this surge in minimum wage embodies a substantial stride forward. Thus bringing about material enhancements in the financial landscapes of the workers it was designed to benefit.
The ripple effects of Virginia's state minimum wage augmentation are far-reaching, as the increase substantially bolsters the financial standing of the employee. Beyond the mere numbers, this progression empowers workers to enjoy improved financial stability, greater disposable income, and the potential to better meet their essential needs and aspirations. By effectively elevating the compensation they receive for their contributions, the regular minimum wage hike cultivates a more equitable playing field. Thereby affirming the state's commitment to enhancing the overall quality of life for its workforce.
Impact on Businesses
The minimum wage rate escalation in 2022 in Virginia elicited a diverse spectrum of impacts on businesses across the state. While certain enterprises had already proactively adopted a pay scale of $11 per hour or more to remain competitive within the labor market landscape, others grappled with the repercussions of this wage hike. This juxtaposition in responses underscores the multifaceted nature of the change and its varying consequences within the business community.
For Virginia employers that were already compensating their employees at or above the $11 per hour threshold, the minimum wage law adjustment had limited direct influence on their operational dynamics. These entities, driven by a commitment to attracting and retaining skilled personnel, had strategically positioned themselves ahead of the mandated increase, emphasizing their dedication to workforce well-being and industry competitiveness.
Conversely, the minimum wage raise presented challenges for certain small business proprietors who viewed it as a potential operational encumbrance. For these enterprises, grappling with increased labor costs meant navigating a complex calculus of trade-offs. The prospect of diminished profitability due to elevated payroll expenditures prompted considerations of strategies such as scaling back work hours or passing on the augmented costs to consumers in the form of higher prices for goods and services. The reactions of these businesses underscore the delicate balance between fostering equitable worker compensation and sustaining operational viability within a dynamic economic environment.
Political and Social Context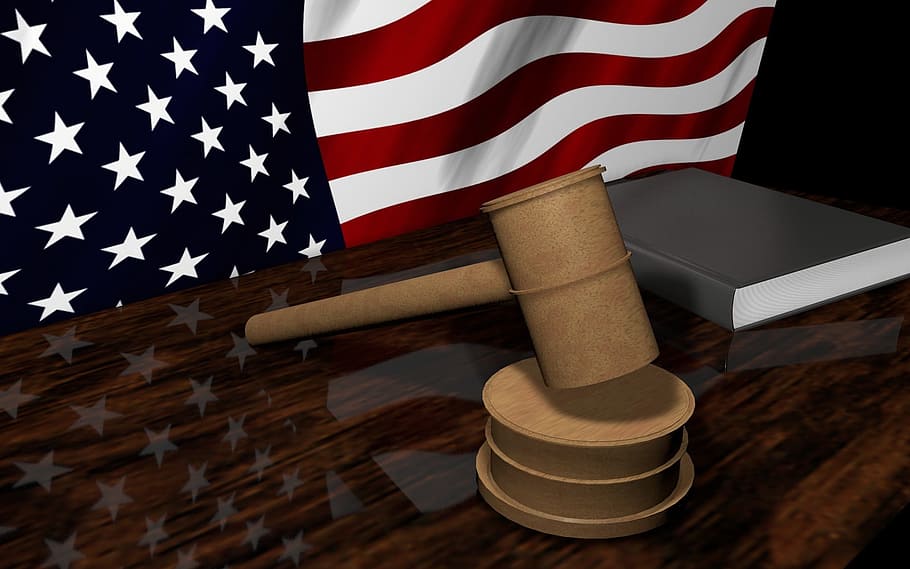 The elevation of the minimum wage in Virginia in 2022 unfolded within a distinctive political and social context, driven by the proactive efforts of the state's Democratic majority to implement progressive policies. This marked a significant chapter in Virginia's policy landscape, reflecting a commitment to address longstanding disparities and promote inclusivity throughout the state. Championed by the Democratic majority, the initiative to incrementally raise the minimum wage to $15 per hour by 2026 underscores a deliberate endeavor to rectify historical inequities and foster community investment.
The political impetus behind this wage increase is rooted in the Democratic Party's commitment to advancing measures that enhance economic fairness and social justice. By pushing for this progressive policy, Virginia's Democratic majority sought to establish a robust foundation for an equitable workforce, acknowledging that a dignified higher minimum wage could serve as a transformative step toward narrowing socioeconomic gaps. Beyond its economic implications, the Virginia minimum wage increase embodies a broader vision of societal cohesion, reflecting a dedication to creating an environment where all residents can partake in the state's prosperity. This initiative resonates as a pivotal stride towards fostering a more inclusive Virginia, demonstrating the interconnectedness of political actions and their resonance within the social fabric.
Resources and Support
Navigating the intricacies of the minimum wage increase in Virginia in 2022 is made more manageable through a range of resources and support systems available to both workers and businesses. The Virginia Minimum Wage Act serves as a foundational resource, offering comprehensive insights into the specifics of the average wage hike and its implications. This legislation provides a vital reference point for individuals and enterprises seeking to comprehend the details of the change and its direct effects.
In addition to the legal framework, several reliable entities extend support to those affected by the minimum wage increase. The Virginia Department of Labor and Industry stands as a valuable source of guidance, offering expertise on compliance and interpretation of labor-related regulations. For workers seeking clarity on their rights and businesses aiming to ensure adherence, this department proves indispensable. 
The Virginia Employment Commission contributes further to this landscape, providing practical guidance to workers and businesses alike in navigating the intricacies of the states minimum wage adjustment. Moreover, local chambers of commerce, renowned for their role in fostering business growth, play a significant role in disseminating information and offering tailored assistance to businesses maneuvering through the changes. Collectively, these resources form a cohesive network, empowering both workers and enterprises to make informed decisions and adapt effectively to the evolving economic landscape shaped by the minimum wage increase laws.
Conclusion
The minimum wage increase in Virginia for 2022 marks a significant step towards economic equity and social justice. It serves as a powerful testament to the state's commitment to enhancing the living standards of its workforce while balancing the operational viability of its businesses. As we navigate these changes, it becomes imperative to stay informed and adapt effectively to Virginia law. Whether you're a worker aspiring to understand your rights or a business owner aiming to align with new regional minimum wage standards, being knowledgeable about these developments can steer you towards better decision-making.
For more insightful analysis and updates on such important topics, we invite you to explore more blogs on Orderific. Our platform offers an extensive range of content designed to keep you informed and prepared to navigate the changing economic landscape. Stay informed, stay ahead with Orderific.
FAQs
Q. Who is eligible for the minimum wage increase in Virginia?
Ans. All hourly workers in Virginia are eligible for the standard minimum wage increase, except for some exemptions like students, learners, and apprentices.
Q. Will the minimum wage increase be phased in over time?
Ans. Yes, the minimum wage increase in Virginia will be phased in over time, reaching $15 per hour by 2026.
Q. How will the minimum wage increase affect tipped workers?
Ans. Tipped employees in Virginia will also see an increase in their minimum hourly wage, improving the tipped employee's overall earnings.
Q. What penalties or consequences are there for noncompliance with the minimum wage increase?
Ans. Employers not complying with the minimum wage increase can face penalties, including fines and potential lawsuits.
Q. What is the rationale behind the minimum wage increase?
Ans. The rationale behind the minimum wage increase is to provide a living wage to workers, thereby reducing income inequality and promoting economic fairness.
Q. How will the minimum wage increase affect the cost of living in Virginia?
Ans. The minimum wage increase in Virginia may lead to an increase in the cost of goods and services, potentially impacting the cost of living in the United States.