Introduction
This guide on Virtual restaurant aims to provide restaurant owners with practical insights to launch and operate a successful virtual restaurant. At the heart of this digital dining revolution are 'virtual kitchens,' leveraging existing kitchen spaces to prepare various menu items for delivery. The 'virtual restaurant concept' embodies a shift from traditional restaurants, where customers dine in, to a format that emphasizes delivery and takeout. Notable virtual restaurant brands, like 'MrBeast Burger' and 'Burger Den,' have achieved remarkable success.
The 'virtual dining concept' offers opportunities to explore new culinary paths, with brands like 'Umami Burger' and 'Tender Shack' distinguishing themselves with unique menu offerings. To successfully run a ghost kitchen, it's crucial to optimize the use of your kitchen, meet delivery demands, and continuously engage customers through your online presence.
What Is A Virtual Restaurant?
A Virtual Restaurant, or a 'Ghost Kitchen', is an innovative entity rising fast in the restaurant industry, mainly operating online. Leveraging commercial kitchen spaces, these virtual kitchens prepare many menu items exclusively for online ordering and delivery. Virtual restaurants, like MrBeast Burger and Burger Den, have propelled this concept into mainstream visibility, demonstrating its viability and profitability.
Food prepared in these ghost kitchens is then made available to customers through food delivery apps like Uber Eats. Restaurant operators have found these virtual brands to be an excellent channel to reach potential customers who prefer the convenience of ordering food from their own homes. This has led to a surge in food delivery requests, prompting traditional restaurants to pivot and explore the virtual dining concept.
Running a successful virtual restaurant requires careful planning and management of various aspects. For example, optimizing your existing kitchen space to meet the increased delivery demand is essential. Also, engaging with customers online and through delivery apps is crucial to maintain visibility and boost brand awareness.
The virtual restaurant model is reshaping the restaurant industry, offering a lucrative opportunity for restaurant owners to reach a wider audience and maximize their commercial kitchen spaces. The concept is increasingly being adopted by brands for its increased reach and efficiency in managing kitchen operations and delivery services.
Steps To Set Up And Run A Virtual Restaurant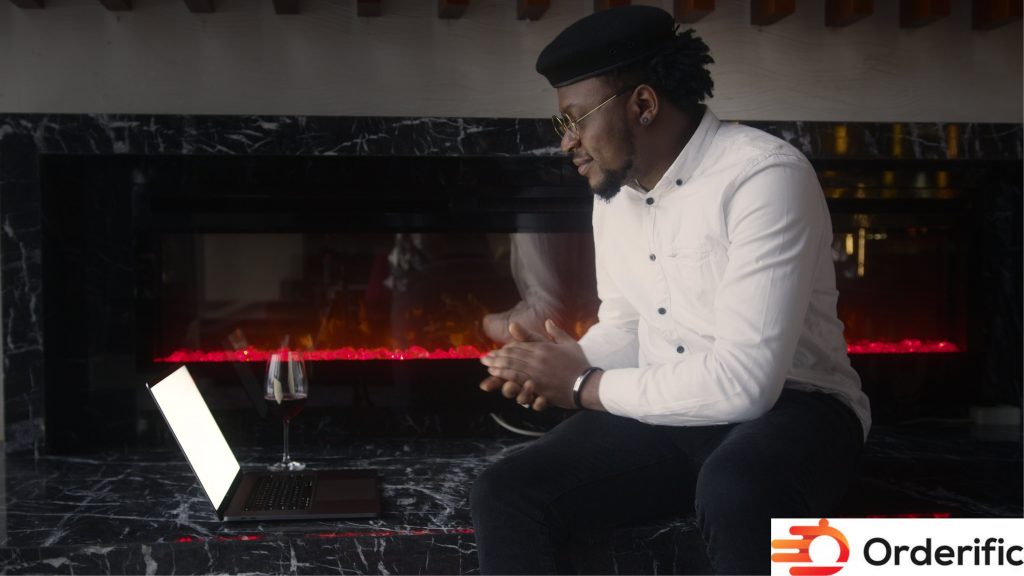 Plan Your Concept
Before you dive into the virtual restaurant business, it's imperative to have a clear and compelling concept. This involves deciding the type of cuisine you want to offer, the demographic you want to target, and the unique selling proposition that sets your virtual restaurant apart from the competition. Researching the market is crucial in understanding what potential customers in your area crave. This concept will not only guide your menu creation but also inform your virtual kitchen's overall branding and marketing.
Conduct Market Research For Virtual Restaurant
Market research is crucial in the early stages of establishing your virtual restaurant. It provides valuable insights into your target area's current food trends, competitors, and potential customers' culinary preferences. Analyzing this data can identify gaps in the market and opportunities for your virtual kitchen to shine. Market research findings will guide your menu creation, pricing strategy, and marketing efforts. A successful ghost kitchen is data-driven, so use analytics tools and customer feedback to refine your offerings and operations continually.
Create A Business Plan
A well-structured business plan is the blueprint for your venture into virtual restaurants. This plan should encapsulate your restaurant concept, market analysis findings, operational plan, marketing strategies, and financial projections. It should outline your approach to streamline kitchen operations, maintain quality control, manage delivery logistics, and engage customers through digital platforms. While a business plan is critical for securing funding, it also helps align your team's efforts toward achieving your virtual restaurant's vision. Regularly reviewing and updating your business plan is essential as it allows you to adapt and evolve in line with market trends and customer feedback.
Choose Your Food Niche For Your Virtual Restaurant
Choosing your food niche is one of the most essential steps in setting up your virtual restaurant. This step involves selecting the type of food that your virtual kitchen will specialize in. The decision should be guided by your market research, aligning with current food trends and the preferences of your target market. Whether it's vegan fare, gourmet burgers, artisan pizzas, or ethnic cuisine – the aim is to find a niche that is currently underserved and then cater to that demand with high-quality offerings. Remember, the uniqueness and appeal of your food can set you apart in the crowded virtual dining landscape.
Find A Location For Your Kitchen
Choosing the right location for your virtual restaurant is a critical step in your business journey. While the beauty of a ghost kitchen is that it doesn't need to operate in a high-visibility, high-foot-traffic area, you still want to consider factors like proximity to your target delivery zones and accessibility for delivery drivers. The location should also be suitable enough to accommodate your kitchen equipment, staff, and delivery logistics. Keep in mind that the right locale can contribute greatly to your operational efficiency and delivery speed, thereby enhancing customer satisfaction and your virtual kitchen's success.
Comply With Restaurant Regulations And Obtain Necessary Licenses.
Just as with any food service business, your virtual restaurant must meet certain health and safety regulations. Secure necessary permits such as a business license, food handler's permit, and health department permit, depending on what's required in your location. It's crucial to ensure your kitchen meets health codes, which means having the proper equipment like three-compartment sinks and commercial-grade refrigerators. Compliance with these regulations not only ensures your virtual restaurant operates within the legal framework, but also builds trust with customers, knowing that their food is prepared in a safe and hygienic environment.
Find Potential Suppliers And Partners For Your Virtual Restaurant
Establishing relationships with reliable suppliers and partners is an integral part of running a successful virtual restaurant. From sourcing quality ingredients to arranging logistics, these partnerships can significantly impact your operation's efficiency. It's advisable to choose suppliers who can consistently provide fresh, high-quality products in line with your menu needs. Similarly, partnering with a reliable logistics company or delivery service provider can ensure timely and efficient delivery, directly influencing customer satisfaction. Remember, the success of your virtual restaurant hinges not just on the food you offer, but also on the seamless operation behind the scenes.
Create Your Brand
Building a strong and distinct brand is crucial in the virtual restaurant space. Your brand is more than just a logo or a tagline; it encapsulates your restaurant's personality, values, and the unique dining experience you offer. This means your brand should resonate with your target demographic and be consistently reflected across all customer touchpoints, from your online menu to your packaging. In the highly competitive virtual restaurant industry, a clear and compelling brand can set your virtual kitchen apart, establish a loyal customer base, and drive your business success.
Create Your Virtual Restaurant Website
In the digital dining landscape, your virtual restaurant's website serves as your storefront. It's essential to build an attractive, user-friendly website that showcases your menu, tells your brand story, and facilitates the ordering process. So, Ensure the site is mobile-responsive as most customers will likely order from their smartphones. Integrating an online ordering system can streamline the process and enhance the customer experience. Furthermore, incorporating SEO (Search Engine Optimization) strategies can improve your website's visibility on search engine results, helping to attract more potential customers. Remember, a professional and well-constructed website not only promotes your virtual restaurant but also provides a platform for customers to engage directly with your brand.
Add A Food Menu
A well-curated food menu is the heart of your virtual restaurant. Your menu should reflect the unique concept and food niche you have chosen. It's important to create a menu that is attractive, easy to understand, and highlights your best offerings. Include detailed descriptions of each dish, keeping the language simple and appealing. Hence, Adding high-quality photos of your dishes can enhance the appeal and help customers make their choice. Remember, your menu should be designed not only to entice customers but also to be feasible for your kitchen to deliver consistently high-quality food. Constantly review and update your menu based on customer feedback and sales data, ensuring it stays relevant and drives your virtual restaurant's success.
Create A Food Order Form
Creating an efficient food order form is vital for your virtual restaurant. This form should be designed to facilitate a simple and seamless ordering process for your customers. It should clearly list out all available menu items, including detailed descriptions and prices. Additionally, the form should include options for customers to customize their orders, specify their dietary requirements, and add special instructions if needed. Incorporating a secure payment gateway is equally important to ensure customers have a safe and hassle-free payment experience. Remember, a well-designed food order form can significantly enhance the customer's ordering experience, encouraging repeat orders and fostering customer loyalty.
Add A Cart
Adding a shopping cart feature to your virtual restaurant's website is a crucial step. This feature allows your customers to review their orders before finalizing, make any necessary modifications, and check the total cost. So, It ensures a smooth and efficient ordering process, which is key to enhancing customer satisfaction and encouraging repeat business. Additionally, integrating an easy-to-use and secure payment system can provide a seamless checkout process, further enhancing the customer experience. Always remember, user-friendly navigation and a straightforward ordering process can greatly contribute to the success of your virtual restaurant.
Set Opening Hours And Delivery Times
Setting your virtual restaurant's operational hours and delivery times is a vital aspect of managing customer expectations. It's essential to communicate clearly when customers can place orders and when they can expect their deliveries. Ensure that the hours of operation align with the peak demand times of your target market. For instance, if your virtual kitchen specializes in breakfast items, early morning hours would be most appropriate. Establishing realistic delivery times is equally important. Overpromising and underdelivering can harm your reputation and customer trust. Factor in preparation time and average delivery durations when specifying estimated delivery times. Hence, Providing an efficient, reliable service within the stipulated timeframe is key to building a loyal customer base and achieving success in the virtual restaurant industry.
Conclusion
Embarking on a virtual restaurant journey can be an exciting and rewarding experience, provided you approach it with a clear concept, well-researched plan, and a commitment to delivering quality food and service. Hence, The digital dining landscape presents a plethora of opportunities for savvy entrepreneurs to redefine the dining experience and cater to a wider audience. By embracing the ghost kitchen model, you can reach more customers, reduce overhead costs, and operate more efficiently – all while serving delicious food that's just a click away. However, remember that success doesn't happen overnight. It requires continuous refinement, adaptation to market trends, and consistent efforts towards enhancing the customer experience.
Interested in getting started? Book a demo with Orderific today and take your first step towards launching and operating a successful virtual restaurant.
FAQs
Are virtual restaurants profitable?
Yes, virtual restaurants can be profitable with the right strategy and execution.
How does online ordering help restaurants profit?
Online ordering helps restaurants profit by expanding customer reach and streamlining operations.
What are the benefits of having a virtual kitchen?
Virtual kitchens offer benefits like lower operational costs, larger customer reach, and flexibility to adapt to market trends.
Why is the online food delivery business booming?
The online food delivery business is booming due to the rising demand for convenience and variety in dining options.