With the rapid expansion of delivery-only "virtual restaurants" or "ghost kitchen" in recent years, it has become increasingly crucial for entrepreneurs and restaurant owners to acquire the skills to effectively manage and optimize this innovative business model. From marketing strategies to fulfillment techniques, a wealth of valuable insights and insider knowledge awaits both tech professionals and restaurateurs.
However, before diving in, let us delve into the advantages and disadvantages of virtual restaurants – essential information to consider before embarking on this exciting journey! This guide will explore the fundamentals, equipping you with the knowledge needed to make well-informed decisions when launching your virtual restaurant concept and step into the restaurant industry.
What is a Virtual Restaurant and How Does It Work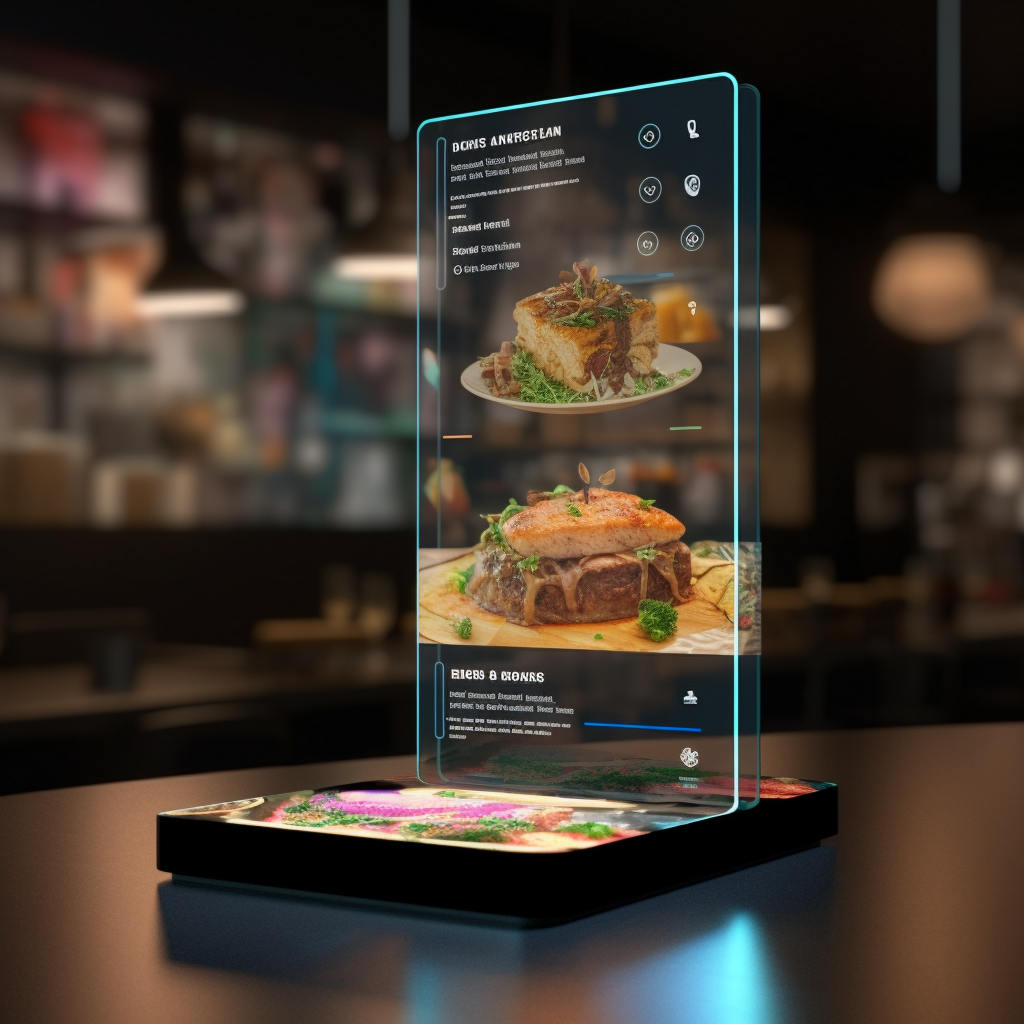 Are you familiar with the concept of virtual restaurants? It's an innovative trend rapidly gaining traction in the food industry. Unlike a traditional restaurant, virtual restaurants don't have a physical location for patrons to dine in. Hence the term "ghost kitchen". But how exactly do they operate?
A virtual restaurant brand is exclusively present online and functions through food delivery platforms like Grubhub, Uber Eat, and DoorDash. Customers conveniently place their orders via the food delivery app, and the delectable food is meticulously prepared in a commercial kitchen, promptly delivered right to their doorstep.
Virtual possess a remarkable advantage – the ability to present diverse cuisines under one brand. This unique quality enables them to appeal to a broader customer base. The next time you indulge in online food delivery, you may unknowingly embark on a culinary adventure at a virtual restaurant!
Pros of a Virtual Restaurant
Virtual restaurants have recently experienced a surge in popularity, presenting a distinctive approach to serving food to customers. The array of benefits associated with virtual restaurants makes them an enticing choice for food entrepreneurs and customers.
First, Virtual restaurants offer entrepreneurs the opportunity to save on rent and overhead costs by eliminating the need for a physical location. This allows them to prioritize the quality of the food and the customer experience without the burden of real estate and decor expenses. By focusing solely on these aspects, entrepreneurs can create a more refined and enjoyable dining experience for their customers.
Second, virtual restaurants possess the versatility to swiftly modify their menu offerings, allowing for experimentation with novel dishes and culinary techniques.
Third, virtual restaurants have the incredible advantage of reaching a wider audience through delivery services. Customers can now relish their favorite menu item from the cozy confines of their homes, treating themselves to mouthwatering culinary delights without ever setting foot outside.
Virtual restaurants offer a multitude of benefits, making them an exceptional choice for food business owners seeking cost-cutting measures, as well as for customers who prioritize flexibility and convenience. Let's look at a few pros –
A. Increased Efficiency
In the ever-evolving world we live in, maintaining a competitive edge requires unwavering efficiency. It is paramount to optimize productivity and output by effectively utilizing every precious minute of our day. Companies can gain a competitive edge by investing in streamlined processes and embracing better technology.
Implementing systems that promote maximum efficiency improves overall performance and positively impacts the bottom line. Efficiency is not limited to the workplace; it extends to our personal lives. By managing our time effectively, we create space to pursue what truly matters to us.
B. Reduced Cost
Cost reduction is a top priority for individuals, whether they are business owners or personal finance planners. The perpetual challenge lies in finding methods to save money without compromising quality. Thankfully, there exist a multitude of strategies to reduce costs effectively.
These include engaging in negotiations with vendors, streamlining operations, and exploring affordable solutions. By implementing these approaches, businesses can achieve optimal cost management while maintaining their core operations.
By implementing these strategies, individuals can achieve significant cost savings and allocate additional resources to fuel growth and development. However, it is essential to remember that cost reduction should not mean taking shortcuts or compromising the value proposition. The ultimate aim is to strike a balance between cost optimization and delivering value to ensure long-term success.customers.
C. Reach Wider Markets
To foster business growth, expanding your reach into broader markets is crucial. The ability to connect with a larger audience and provide your services or products will undoubtedly contribute to the success of your business. Whether you focus on local or nationwide sales, implementing a well-crafted marketing strategy to tap into new markets will drive customer acquisition and boost revenue streams.
By leveraging social media, online advertising, and content marketing, you can effectively connect with a larger audience and extend your virtual brand identity beyond geographical boundaries. With a strategic approach, tapping into broader markets becomes an effortless and budget-friendly means to foster business growth.
Cons of a Virtual Restaurant
Although the concept of a virtual restaurant may initially appear innovative and thrilling, it is important to weigh the potential drawbacks. One significant area for improvement is the absence of a physical space, which eliminates the opportunity to curate an ambiance that enhances the overall dining experience.
Moreover, conventional dining establishments provide an invaluable opportunity for personal engagement with their staff members, an indispensable aspect in delivering exceptional service. Plus, virtual establishments may need help with efficiently handling complex orders or special requests, leading to fewer customer customization options. These are all important factors to weigh before opting for a virtual restaurant experience.
A. Technology Dependency
Technology has become an indispensable part of our lives in today's modern era. It maintains our connections with others and the world from smartphones to laptops. However, excessive dependence on technology can overlook the importance of social skills and in-person interactions, leading to feelings of isolation. It can also impact our health, causing eye strain and posture problems. While helpful, it's important to be mindful of our usage and not let it take over our lives.
B. Delivery Challenges
Delivering goods can be challenging for businesses, with obstacles like transportation delays, incorrect addresses, and damaged packages. Addressing these issues is crucial to ensure customer satisfaction, revenue, and reputation. Companies should implement strong logistics strategies, invest in tracking technology, and partner with reliable carriers to ensure timely and safe deliveries.
Best Practices for Operating a Virtual Restaurant
The rise in popularity of virtual restaurants can be attributed to their capacity to provide customers with a distinctive dining experience in the cozy confines of their own homes. However, this novel concept also brings forth the challenge of effectively and efficiently managing the virtual kitchen operations. 
To run a virtual restaurant successfully, it is crucial to curate a menu that emphasizes dishes capable of withstanding travel and maintaining temperature during delivery.
It is also essential to implement a streamlined ordering system and train staff to provide exceptional customer service. These measures ensure that orders are fulfilled promptly and accurately, resulting in a seamless and satisfying dining experience for all.
Establishing a robust online presence, encompassing engaging social media platforms and a user-friendly website, plays a pivotal role in effectively marketing the virtual restaurant and enticing a steady stream of new customers.
By implementing these best practices, virtual restaurants can provide patrons a successful and satisfying dining experience.
The Future of Virtual Restaurants – What's Next
Over the past few years, virtual restaurants have become increasingly popular. These establishments have no physical storefront and solely operate through food delivery apps or websites. As virtual restaurants continue to gain popularity, the future of this virtual dining concept becomes a topic of intrigue and speculation. What lies ahead for this culinary phenomenon remains a captivating question.
Virtual reality offers a captivating prospect, allowing customers to fully immerse themselves in a simulated restaurant experience from the cozy confines of their homes.
In addition, we might observe a significant increase in collaborations between well-established existing restaurant and virtual kitchens. This gives traditional dining establishments an exciting chance to broaden their menu offerings and attract a wider range of customers.
As technology continues to advance and consumers increasingly seek convenience, the future of virtual restaurants holds unparalleled potential. Exploring new horizons and redefining the dining experience, the possibilities are abundant and limitless.
Wrapping Up
In conclusion, virtual restaurants have tremendous potential and are definitely worth considering. Not only do they let restaurant operators efficiently maximize the sales they can generate, they also reduce costs and can help reach new customers. However, they come with their own unique set of challenges like technology dependency and delivery difficulties.
Operators must carefully weigh the advantages and disadvantages of running a virtual restaurant before making a commitment. Additionally, it is crucial to consider the recommended best practices outlined in this blog when operating a virtual restaurant. With technology becoming increasingly integrated into business operations, virtual restaurants' future looks promising. We eagerly anticipate the exciting possibilities that lie ahead for this innovative business model.
To keep up with interesting developments in the virtual restaurant space, follow Orderific! If you liked this blog we'd love it if you could share it with your friends and let us know what you think in the comments below!
FAQs
Q: What is a virtual restaurant?
A: A virtual restaurant is a food business that operates exclusively online, without a physical dining location, offering delivery and/or takeout options.
Q: How do I place an order at a virtual restaurant?
A: You can place an order through the restaurant's website or mobile app, selecting your desired items and specifying delivery or pickup options.
Q: Are virtual restaurants different from ghost kitchens?
A: Yes, virtual restaurants focus on online ordering and delivery, while ghost kitchens are facilities where multiple brands prepare food for delivery.
Q: Can I customize my order in a virtual restaurant?
A: Most virtual restaurants offer customization options, allowing you to tailor your order to suit your preferences or dietary restrictions.
Q: What are the delivery areas for virtual restaurants?
A: Delivery areas vary based on the restaurant's location and partnering delivery services, typically covering a specific radius from the kitchen's base.