Welcome to the world of smart waitlist management systems! Imagine a bustling restaurant scene where long lines and customer frustration are a thing of the past, and in their place, a smooth, effortless process that keeps everything — and everyone — moving. This is what a powerful waitlist management system can do for your restaurant.
A top-notch waitlist management system not only helps you effectively manage customer flow but also significantly enhances your patrons' experience. It reduces the actual and perceived wait times, keeps customers informed about their status in real-time, and even displays their names on screens when their tables are ready. Get ready to take your restaurant operations to the next level!
What is a Waitlist Management System?
A Waitlist Management System is an innovative solution for to streamline and optimize your restaurant's seating process. At its core, it's a technology-driven tool that efficiently manages your customer waitlist, ensuring that patrons are seated swiftly and smoothly. With this system in place, gone are the days of manual scribbling names on paper and the chaos of trying to locate customers when their tables are ready. Instead, the system uses smart algorithms to manage the queue, display customer names on screens, and even notify them via text or call when it's their turn. Let's delve deeper into the workings of this game-changing tool.
Want Happier Guests and More Organized Staff?
Embracing a waitlist management system is the way forward! This tool helps in drastically reducing customer frustrations linked with long waiting times and lack of communication. By keeping guests informed in real time and displaying their names when they're next in line, you cultivate transparency and trust. On the flip side, your staff members also benefit significantly. With a clear, constantly updated overview of the waitlist, they can more effectively manage their tasks, leading to a well-orchestrated, efficient service that leaves both your guests and staff happier and more satisfied.
What Waitlist Management Systems Are There to Choose From?
There are various waitlist management systems available in the market today. Some popular options include:
Reservation Systems: These systems allow customers to book tables in advance, reducing walk-in wait times. However, they may not be suitable for restaurants that do not take reservations or for smaller establishments with limited resources.
Text-based Waitlist Management Systems: These systems use SMS to communicate with customers, allowing them to join the waitlist remotely and receive updates on their status. They're cost-effective but may not offer as many features as other options.
Restaurant-Specific Waitlist Management Systems: These systems are designed specifically for restaurants and offer a range of features such as real-time wait time displays, multi-platform communication, and integration with POS systems. They may be more expensive but offer a comprehensive solution for restaurant owners.
Should I Use Waitlist Software for My Restaurant?
Absolutely! Integrating a waitlist management system into your restaurant operations can significantly enhance the guest experience, streamline your seating process, and boost your overall efficiency. With features like real-time waitlist updates and customer notifications, your patrons can stay informed about their wait status without the need to constantly check in, reducing their perceived wait time. Additionally, the system's ability to seamlessly manage and display the waitlist in an organized manner can considerably ease the workload on your staff, enabling them to focus more on providing great service. Despite the upfront cost, the long-term benefits such as increased customer satisfaction and improved operational efficiency make it a worthy investment for any restaurant.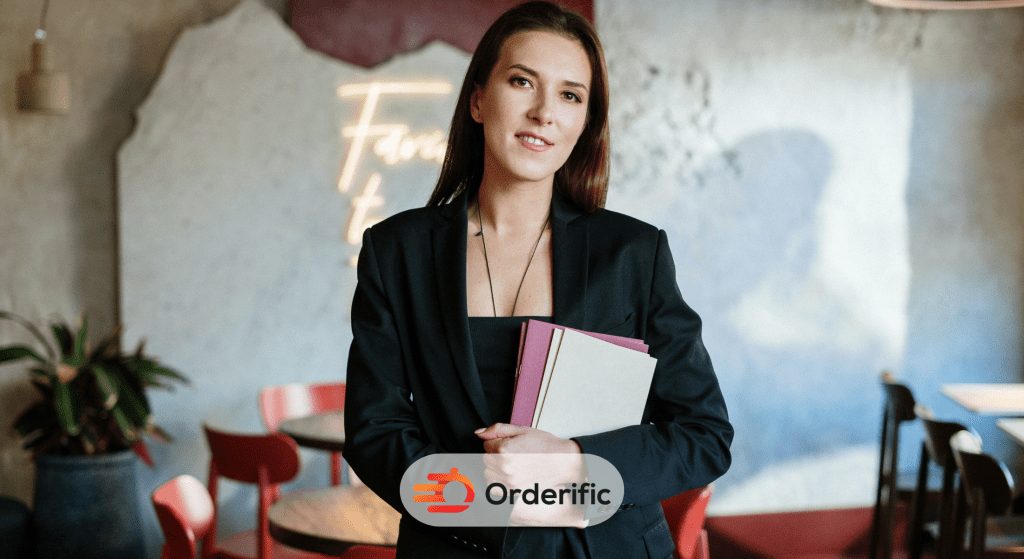 The Easy Guide to Smarter Floor Plans
The right floor plan can enormously improve both your customer experience and restaurant efficiency, and this is where the waitlist management system comes into play. Using it gives you a clear and organized picture of your restaurant's seating layout. It allows you to visualize where customers are placed, which tables are occupied, and which ones will soon be free. This real-time overview helps in making timely decisions, creating an efficient table turnover, and ultimately serving more customers.
Moreover, the display feature of a waitlist management system can show guests the restaurant's floor plan, giving them an idea of where they'll be seated. This transparency enhances their waiting experience as they feel more involved in the process. Plus, it gives your staff a clear roadmap of the seating arrangement, helping avoid confusion and ensuring smooth operations. So, a smarter floor plan isn't just about physical space; it's also how you manage it effectively with your waitlist management system.
Using Technology to Improve Your Restaurant Operations
Incorporating technology like a waitlist management system brings a slew of advantages to your restaurant operations. From managing real-time queue status to displaying the seating plan, this system interfaces seamlessly with your daily operations, creating a smooth and efficient workflow. The real-time updates keep your staff informed, reduce confusion, and assist in accurate decision-making, while the display feature enhances the customer experience, making them feel more involved and less frustrated with the waiting process.
Moreover, the practicality of a waitlist management system extends beyond just efficient queue management. It can also be integrate with your restaurant's POS system, providing you with valuable insights into customer preferences, busy periods, and overall operational performance. This data-driven approach can help optimize your restaurant's operations, improve your service, and enhance your bottom line. In essence, it is not just a tool, but a strategic partner that aids in managing, simplifying, and improving your restaurant's operations.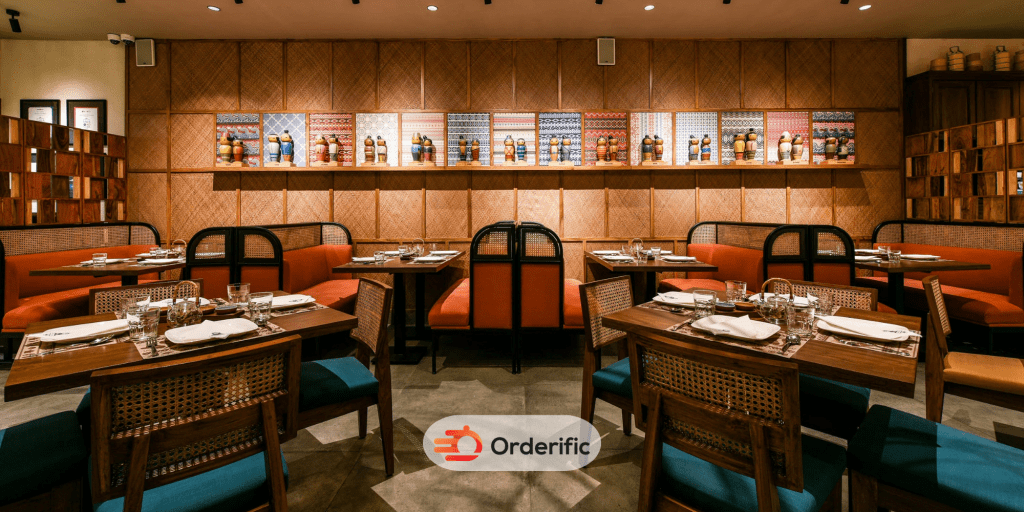 Conclusion
A waitlist management system is much more than just a tool to manage customer queues. It's an end-to-end solution that can significantly improve the overall efficiency of your restaurant operations while enhancing the guest experience. With features like real-time updates and floor plan displays, this system streamlines your seating process, reduces waiting times, and boosts customer satisfaction.
You can find more insightful and informative content with Orderific here. For the countless benefits Orderific can bring to your business, start trying it out here. Today is Orderific time!
FAQs
How does a Waitlist Management System help restaurants optimize table turnover and reduce customer wait times?
They use smart algorithms to manage the customer queue, providing real-time updates and notifications.
What features should a modern Waitlist Management System include to meet the diverse needs of different types of restaurants?
It should include features such as real-time updates, multi-platform communication options, integration with POS systems, and customizable floor plans.
What strategies can restaurants employ to effectively manage customer expectations and communication during peak dining hours?
Restaurants can implement a waitlist management system that provides real-time updates on the customer queue and offers multi-platform communication options.
Are there any customer engagement opportunities associated with Waitlist Management Systems that can contribute to increased revenue?
Yes, they can offer various customer engagement opportunities such as loyalty programs, targeted promotions, and personalized communication.
How does a restaurant-specific waitlist management system differ from other types, and why might it be the best choice for a restaurant?
A restaurant-specific waitlist management system is tailored specifically to the unique needs of restaurant operations.