Are you interested in boosting your income? Venturing into online item sales can be a lucrative avenue, but it comes with its share of complexities. Deciding on the right websites for selling stuff is crucial. What features truly drive success? In the following article, we're here to assist you in navigating these queries and beyond.
Our comprehensive guide delves into the leading e-commerce platforms available today. We'll weigh their advantages and disadvantages, user-friendliness, payment solutions, and much more. Continue perusing to unveil the optimal choice for your requirements!
Boost Your Business Online: Tap into the Power of the Best Websites to Sell Your Products
In the contemporary digital landscape, establishing an online presence stands as a pivotal factor for driving a business's triumph and expansion. Amid the vast expanse of websites, the task of selecting the optimal platforms for product sales can prove to be a daunting one. Yet, leveraging the potential of these digital domains can translate into amplified sales and enhanced visibility.
Business proprietors are tasked with comprehending their precise demographic and preferred online shopping destinations. From the prominent titans of e-commerce, such as Amazon and eBay, to specialized marketplaces like Etsy and Zibbet. A spectrum of websites awaits to aid in reaching the intended audience. By harnessing the influence of the apt platforms, you can elevate your enterprise. Thus propelling it to unprecedented zeniths in these best places.
Here are 10 online e-commerce websites for selling stuff:
1. Bonanza
In recent times, the e-commerce realm has undergone a monumental expansion. Thus witnessing a surge of online marketplaces across the digital landscape. Among these platforms, Bonanza has emerged as a standout, garnering remarkable popularity. This online marketplace serves as a dynamic hub where an extensive array of commodities can be both bought and sold. What sets Bonanza apart from its counterparts are its distinctive attributes, encompassing:
Tailored Storefronts: Bonanza empowers users with the ability to craft personalized storefronts, allowing sellers to showcase their brands and products uniquely.
Global Connectivity: Unlike conventional e-commerce websites, Bonanza facilitates seamless interaction between buyers and sellers spanning the globe. Thus fostering an international marketplace experience.
User-Friendly Interface: Whether you're an adept online vendor or venturing into this realm for the first time, Bonanza offers an intuitive and easy-to-navigate platform.
Targeted Audience Reach: Bonanza serves as a conduit to effectively connect with your desired audience, potentially elevating sales figures.
The realm of possibilities within this online marketplace is boundless. Embrace the opportunity to explore this innovative platform and uncover the avenues it holds for your business growth!
2. Amazon
In the realm of e-commerce, Amazon emerges as a formidable platform that empowers businesses to reach a global audience and drive sales. With its expansive reach, streamlined infrastructure, and customer trust, Amazon offers an unparalleled avenue for businesses to sell their products online effectively. Here's what sets Amazon apart: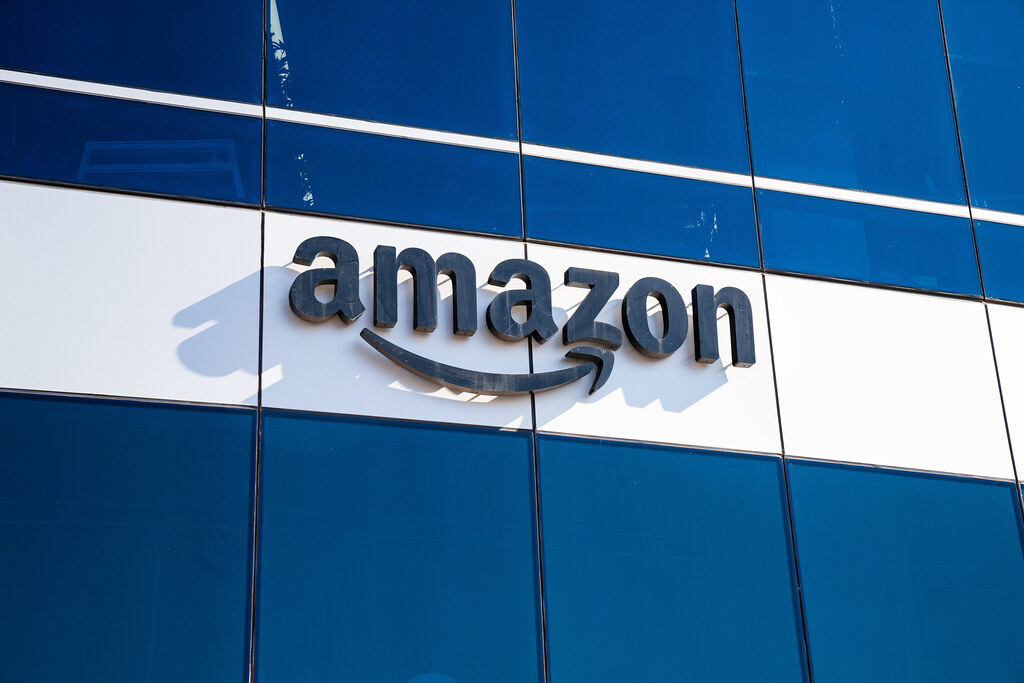 Vast Customer Base: Amazon provides businesses access to millions of potential customers, tapping into a diverse and extensive marketplace.
Fulfillment by Amazon (FBA): Through FBA, businesses can leverage Amazon's robust logistics network to store, pack, and ship products to customers, enhancing efficiency and customer satisfaction.
Visibility and Trust: Amazon's reputation for reliability and security translates into a sense of trust among customers. Thus elevating businesses' credibility and increasing their chances of conversion.
3. eBay
In the rapidly evolving digital landscape, a robust online presence is pivotal for business success. One standout platform, eBay, has reshaped the buying and selling landscape. Boasting a massive user base of over 183 million worldwide, eBay offers businesses an unparalleled opportunity to connect with a vast audience and conduct online sales seamlessly. Its user-friendly interface facilitates effortless store setup, product listing, and comprehensive order and shipping management. All also consolidated in a single location. Leveraging eBay's global buyer network opens doors to new markets and unprecedented customer expansion. Whether you're a burgeoning small business or a corporate powerhouse aiming to boost sales, eBay stands as a potent asset in your business arsenal.
Key Features of eBay:
Vast User Base: With 183 million active users worldwide, eBay provides access to an extensive and diverse audience.
Simplified Setup: eBay's intuitive interface allows businesses to effortlessly establish online shops, list products, and manage transactions.
Global Market Reach: The platform's global reach enables businesses to tap into new markets and broaden their customer base significantly.
4. VarageSale
Discover the ultimate online selling platform for entrepreneurs: VarageSale. This dynamic e-commerce website is tailor-made for both individuals and businesses seeking seamless interactions with customers in the digital realm. From unique handicrafts and timeless vintage wear to cutting-edge tech innovations. VarageSale provides an intuitive, user-friendly avenue to showcase your merchandise and drive increased sales.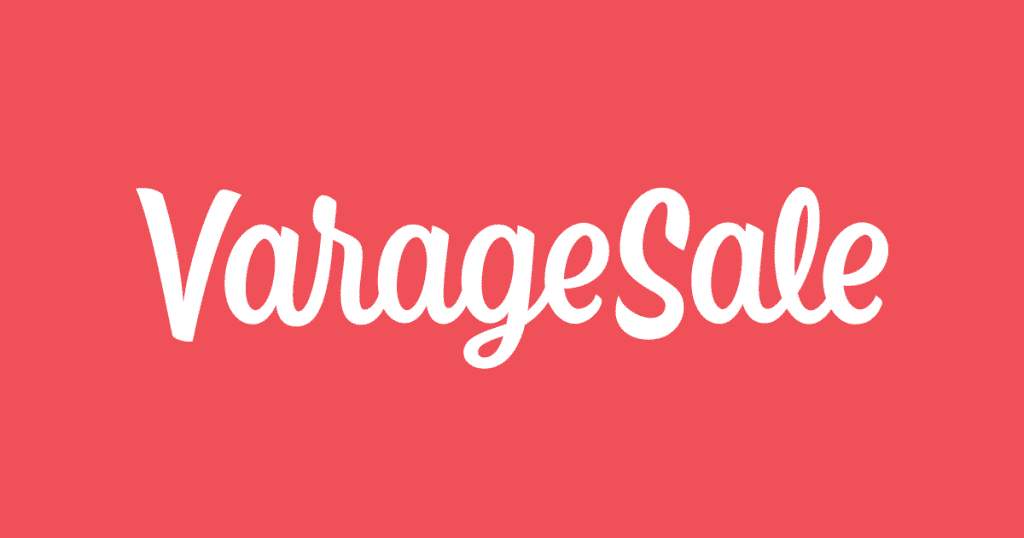 With its comprehensive tools designed to streamline inventory organization, order management, and customer communication. Venturing into the competitive e-commerce landscape has never been more accessible. Don't hesitate! Embrace VarageSale today to unlock a global customer base and propel your business to new heights.
Key Features:
Diverse Product Categorization: Effortlessly categorize your inventory for easy navigation and an enhanced shopping experience.
Efficient Order Management: Seamlessly handle orders, ensuring prompt fulfillment and customer satisfaction.
Effective Customer Communication: Engage with your customers directly through the platform, building lasting relationships and fostering trust.
5. Handshake-The Handpicked Wholesale Marketplace
Introducing Handshake – The Handpicked Wholesale Marketplace. An exceptional e-commerce platform tailored exclusively for businesses to flourish in the digital selling landscape. With a focus on curated products and seamless transactions, Handshake empowers entrepreneurs to connect with a wider audience and elevate their online sales presence.
Key Features:
Curated Wholesale Selection: Handshake offers a carefully curated range of products. Thus ensuring that businesses can access high-quality merchandise to enhance their offerings.
B2B Selling Simplified: The platform streamlines the B2B selling process, allowing businesses to effortlessly showcase their products and connect with potential buyers in a user-friendly digital space.
Personalized Business Profiles: Handshake allows businesses to create detailed profiles. Thus showcasing their brand identity, product offerings, and unique selling propositions, thereby establishing a strong online presence.
6. Ruby Lane
In today's era of technological advancement and digital transformation, the quest for innovative avenues to effectively market and sell products online is paramount for businesses. Enter Ruby Lane, an exemplary e-commerce platform that has redefined the way businesses exhibit and vend their wares. Specializing in curating a virtual marketplace for antique aficionados, vintage enthusiasts, and collectors, Ruby Lane's influence extends far beyond these niches. Thus catering to diverse enterprises seeking to harness its potent capabilities. Bolstered by its intuitive interface and expansive global customer base, Ruby Lane stands out as an indispensable instrument for enterprises. Thus striving to thrive within the dynamic realm of e-commerce.
Key Features:
Niche Versatility: While acclaimed for its antique, vintage, and collectible offerings, Ruby Lane transcends boundaries, accommodating businesses from various sectors. This versatility expands opportunities for an array of enterprises to present their products to a wider audience.
Intuitive User Experience: Ruby Lane's user-friendly interface is designed to enhance the customer journey. Both sellers and buyers can seamlessly navigate the platform, showcasing products and making purchases with ease. This streamlined experience fosters engagement and boosts sales potential.
Global Reach: The platform's extensive customer base spans the globe, enabling businesses to forge connections with potential buyers from all corners of the world. This unprecedented access to international markets empowers enterprises to expand their reach beyond traditional boundaries.
By encapsulating the essence of Ruby Lane's impactful presence in the e-commerce landscape, it's evident that this platform not only facilitates the trading of unique treasures but also serves as a strategic ally for businesses aiming to flourish and excel in the modern digital marketplace.
7. Etsy
Etsy, the premier global marketplace celebrating uniqueness and craftsmanship, has redefined the landscape of online commerce. Offering an eclectic array ranging from exquisite jewelry to captivating home decor, Etsy boasts a treasure trove of millions of items, all conveniently delivered to your doorstep. What truly distinguishes Etsy is its unwavering commitment to championing independent vendors, and fostering a strong sense of community between buyers and sellers. Empowered by intuitive tools and personalized storefronts, businesses not only showcase their creations but also forge profound connections with a global clientele. Whether you're an astute shopper in pursuit of distinctive treasures or an enterprising entrepreneur aiming to broaden your reach, Etsy emerges as the ultimate platform, seamlessly uniting buyers and sellers.
Key Features: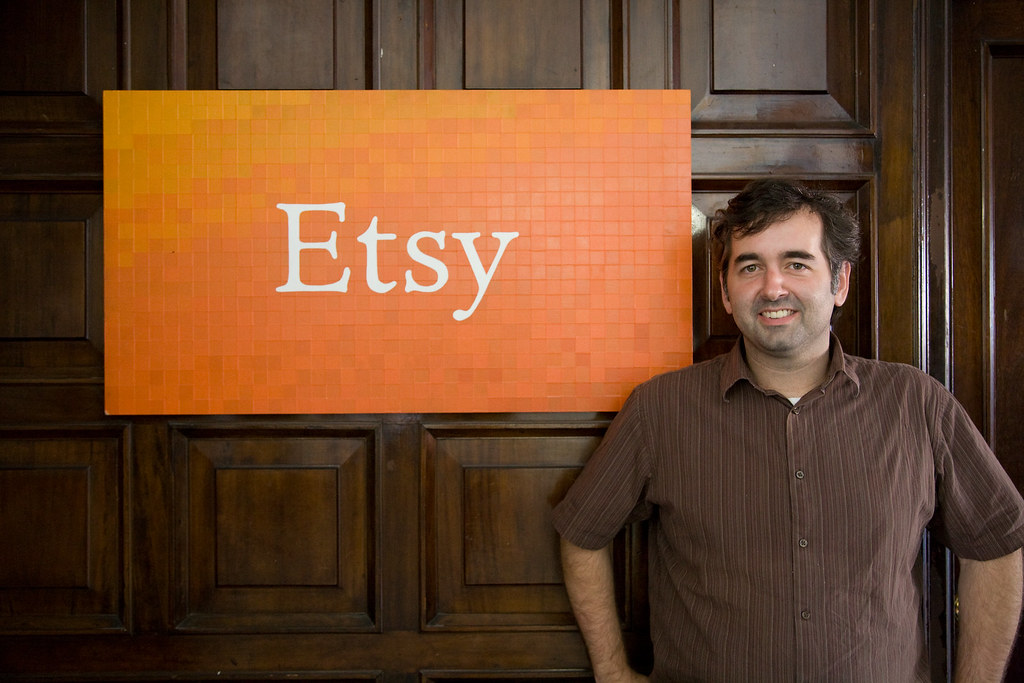 Empowering Independent Sellers: Etsy takes pride in providing a nurturing ecosystem for small businesses, giving them a platform to showcase their handcrafted products to a global audience.
Community-Centric Approach: Beyond transactions, Etsy cultivates a unique sense of community, fostering interactions and relationships between artisans and shoppers, and contributing to a more personalized and meaningful shopping experience.
Customized Storefronts and Tools: With user-friendly tools, entrepreneurs can curate personalized storefronts that capture the essence of their brand, enabling them to tell their story while enhancing their visibility among a diverse array of customers.
8. Chairish
Introducing Chairish: a groundbreaking e-commerce platform that empowers businesses to venture into the online selling sphere effortlessly. In a world dominated by digital retail, Chairish stands as a beacon of opportunity, enabling retailers to access a vast online market without the complexities of technology development. With an extensive array of products, Chairish has swiftly emerged as the ultimate destination for seekers of distinctive and elegant merchandise. The platform's intuitive interface ensures a seamless shopping experience, catering to both buyers and sellers alike. Key highlights of Chairish include:
Effortless Market Entry: Chairish eliminates the need for businesses to invest heavily in technology or a dedicated development team, streamlining the process of entering the online retail landscape.
Diverse Product Range: Boasting a wide spectrum of products, Chairish caters to diverse tastes, making it a prime hub for those in pursuit of unique and stylish goods.
User-Centric Experience: With its user-friendly interface, Chairish provides a smooth and intuitive shopping journey, fostering a harmonious interaction between buyers and sellers.
In essence, Chairish is a game-changing platform that empowers businesses to amplify their online presence and engage a broader audience, offering a gateway to both convenience and innovation.
9. Swappa
In the ever-evolving landscape of the digital era, establishing a robust online presence stands as a pivotal determinant for a business's triumph. This is precisely where platforms like Swappa come into play. Swappa emerges as an e-commerce sanctuary, empowering businesses to effortlessly proffer their wares in the virtual realm. By facilitating expansive reach and heightened sales prospects, Swappa proves to be a transformative avenue. Unlike its counterparts, notorious for exorbitant flat fee and intricate uploading procedures, Swappa embraces simplicity as its guiding principle to sell something. 
Its intuitive interface streamlines the product listing process and facilitates seamless sales management. Notably attuned to the domain of technology and electronics, Swappa enables enterprises to pinpoint a niche congregation of tech enthusiasts. Whether an emerging startup or an established enterprise, Swappa extends an accessible and cost-conscious conduit for amplifying online business endeavors for local selling.
Key Features:

Simplicity Redefined: Discard complexities as Swappa revolutionizes the online selling experience with an effortlessly navigable platform, shattering the barrier of convoluted procedures.
Niche Precision: With a pronounced focus on technology and electronics, Swappa empowers businesses to zero in on an audience primed for cutting-edge offerings, enhancing the potential for tailored engagement.
Economical Advancement: Swappa's ethos is grounded in cost-effectiveness, providing a pragmatic means for businesses, both modest and substantial, to flourish in the digital realm without incurring the weighty burden of excessive expenses.
10. Facebook Marketplace
In the contemporary digital landscape, the realm of e-commerce has undergone a transformative evolution, redefining the shopping experience by imbuing it with unparalleled convenience and accessibility. Within this landscape, Facebook Marketplace stands out as a prominent local selling site, catalyzing the endeavors of businesses in their quest to establish a broader market presence and amplify their customer outreach. Boasting a colossal user base of over 2.8 billion active individuals, Facebook harnesses its remarkable potential to connect enterprises with a vast spectrum of potential clientele seamlessly.
Whether an emerging startup or an established corporate entity, Facebook Marketplace presents an intuitive and user-friendly avenue for businesses to showcase their merchandise and engage with an expansive audience. This is facilitated by a medley of advantageous features, including precision-driven location-based exploration, streamlined buyer communication avenues, and fortified payment mechanisms, collectively rendering Facebook Marketplace an eminent hub for businesses navigating the realm of e-commerce ​​through social media with an app.
Key Features:
Location-Centric Exploration: Leveraging advanced location-based search capabilities, Facebook Marketplace empowers businesses to target audiences within specific geographical parameters precisely. This facet ensures that products are seamlessly discoverable by potential customers in the vicinity, thereby fostering a tangible sense of local engagement.
Seamless Buyer Interaction: The platform is engineered to facilitate effortless communication between sellers and potential buyer. This real-time interaction channel allows businesses to promptly address inquiries, share additional product information, and establish a rapport with potential customers, thereby cultivating trust and enhancing the overall shopping experience.
Secure Payment Infrastructure: Facebook Marketplace incorporates robust payment safeguards, engendering a secure and trustworthy transaction environment. By offering secure payment options, businesses can confidently navigate the intricacies of online commerce, bolstering customer confidence and minimizing transactional friction.
Wrapping Up!
In conclusion, the digital era has precipitated a revolution in the e-commerce landscape, fueling the emergence of groundbreaking platforms that leverage technological innovation to empower businesses. From the handpicked selection of Handshake to the community-centric approach of Etsy, from the antique offerings of Ruby Lane to the user-centric experience of Chairish, from the niche precision of Swappa to the location-based exploration of Facebook Marketplace, each online selling site offers distinctive features that cater to diverse business needs.
Harnessing the capabilities of these best sites can not only enhance product visibility and consumer outreach but also redefine the path to business success in the modern digital marketplace or online store. For further insights into e-commerce and a range of other informative topics, we invite you to explore our Orderific blog. Navigate the digital realm with confidence, armed with valuable knowledge and insights from Orderific.
FAQs
Q. How do I create an account and start selling stuff online?
Ans. Creating an account and starting to sell on these platforms generally involves signing up using a valid email address, setting up a profile, and listing products following the platform's guidelines.
Q. What types of products can I sell on these e-commerce websites?
Ans. The types of products you can sell largely depend on the platform, ranging from vintage items, handcrafted products, and tech goods to a broad spectrum of new or old stuff.
Q. What are the fees or commissions involved in selling on these ecommerce platforms?
Ans. The transaction fee or commissions involved vary by platform, incorporating listing fee, sales commissions, and sometimes additional service charges costing extra money.
Q. How do I ensure the safety and security of my transactions and protect myself as a seller?
Ans. As a seller, you can ensure the safety and security of your transactions by strictly sticking to the ecommerce platform's payment methods, leveraging secure payment systems, and reporting any suspicious buyer interaction.
Q. How can I optimize my listings and stand out among the competition to increase sales on these online marketplaces?
Ans. Optimizing your listings involves using high-quality images, crafting compelling product descriptions, incorporating relevant keywords, and periodically reviewing and adjusting your pricing strategy.