Welcome to our enlightening guide to the world of well-drinks. Immerse yourself in the captivating lore of classic cocktails, from a tangy Whiskey Sour to the refreshing Tequila Sunrise. Picture yourself savoring a Long Island Iced Tea, its balanced blend of spirits and mixers delivering the perfect punch. Imagine the enthusiasm of a Vodka Soda tickling your palate or the soothing cool of a Gin Fizz after a long day. Our list is more than just a selection of affordable libations; it's a passport to a world of taste and tradition. We won't just dip a toe into the vast ocean of cocktail recipes—we'll dive in headfirst. And the best part? You won't need to break the bank to enjoy these timeless drinks. So, prepare your taste buds for an exciting adventure. Welcome to our well-drinks list, where quality meets affordability.
Well, Vs. Rail Drinks
Before our cocktail journey, let's clarify the difference between well and rail drinks. Both categories represent budget-friendly options, yet they each hold their unique charm. Well drinks, often the heart of any happy hour, are mixed with inexpensive liquors. These include staples like vodka, whiskey, Tequila, and gin.
On the other hand, rail drinks are the ones you'll usually find lined up on the bartender's 'rail.' These are simple, quick-to-serve beverages, often composed of one liquor and one non-alcoholic mixer. Think vodka soda or gin and tonic water, for instance.
Their simplicity does not equate to a lack of taste or quality. Quite the contrary! Rail drinks have a beautiful, clean flavor profile, allowing the spirit to shine brightly. A well-crafted vodka soda or a gin fizz can deliver a delightful experience, with each sip releasing a burst of refreshing effervescence.
Ultimately, whether you opt for a good drink or a rail drink, the flavor and the joy it brings to your taste buds matter. From a tangy whiskey sour adorned with a lemon wedge to the sweet warmth of an Old Fashioned, our well-drinks list aims to cater to every palate. So, pull up a barstool, and let's commence our budget-friendly, flavor-filled journey into the world of well and rail drinks.
What Makes a Premium Drink?
A premium drink, it's like an art piece – every element is meticulously chosen, each detail purposefully placed. The experience begins with a glance. Your eyes first meet the cocktail, resting exquisitely in a highball glass or a classic cocktail goblet. The glass is not merely a vessel but an integral part of the experience, while the cocktail recipes come alive in its curves.
Top-notch Ingredients: A premium drink always starts with high-quality ingredients. Whether it's Vodka from Russia, Tequila from Mexico, or Whiskey from the heart of Kentucky, the choice of liquor forms the cornerstone. Fresh lime juice, tangy lemon juice, or sweet pineapple juice are often preferred over added sugar, keeping the drink vibrant and balanced.
Perfect Blend: It's not just about the ingredients but how they interact. A classic cocktail like the Old Fashioned mixes whiskey, a hint of sugar, and a few dashes of bitters. The result is harmony in a glass – sweet, bitter, and spicy perfectly balanced.
Presentation: Even the garnishes play a crucial role, from a simple lime wedge for a tequila sunrise to a sprig of mint for a refreshing gin fizz. Observe the condensation outside a vodka soda glass and the bubbling club soda inside – it's practically begging for a sip.
Taste: Lastly, the taste. Every sip of a premium drink should be an adventure, whether it's the bold, robust flavor of a whiskey sour or the silky smoothness of an espresso martini.
Indeed, a premium drink provides a sensory explosion, engaging sight, touch, smell, and taste. It's an experience, an adventure, a story told in layers of flavor and texture. So next time you're at the bar, whether it's a happy hour or a late-night soiree, don't just order a drink. Seek out the premium, the exquisite, the extraordinary. That's where the true magic lies in a Well drinks list.
The Art of Mixing: Cocktail Recipes
Mixology isn't just a science—it's an art form. Every cocktail recipe holds its unique charm, a beautiful symphony of flavors. The magic lies in the mix, be it the robust kick of a whiskey sour, the tropical allure of a Mai Tai, or the caffeinated bliss of an espresso martini.
Let's start with the vodka, a popular base for many mixed drinks. Picture a Vodka Soda, a balance of smooth liquor and bubbling club soda served in a highball glass. Its simplicity allows the vodka's subtle nuances to shine. Imagine a Long Island Iced Tea, a medley of spirits expertly mixed with lemon juice and cola. Every sip tantalizes your palate with an intoxicating dance of flavors.
Next, let's explore the world of whiskey. The Old Fashioned, a classic cocktail, melds whiskey with sweet vermouth and bitters, resulting in a harmony of robust, sweet, and bitter notes. Or, take the whiskey sour, where whiskey meets fresh lemon juice and simple syrup, creating a refreshing balance of sour and sweet.
Lastly, consider the tequila sunrise. Picture the vibrant layers of orange juice and grenadine mimicking a sunrise in your glass while Tequila adds its signature kick. It's a sensory delight, from the sight to the last sip.
These are just a few examples from our expansive well-drinks list. Each cocktail recipe carries its tale, and each sip is a chapter. So, join us. Embark on a journey where every drink tells a story. Get ready for an affordable experience that feels anything but cheap. Welcome to the art of mixing.
The Classic Old Fashioned
The Classic Old Fashioned is more than just a cocktail—it's a testament to time. Imagine the cool whiskey aged perfectly, meeting the sweet vermouth in your glass. A hint of bitter twist introduces complexity, enticing your taste buds even before your first sip. Imagine a single ice cube releasing a chill invigorating the drink and your senses.
As the ice melts, it subtly dilutes the strong whiskey, smoothing its robust edges while preserving its rich flavor. With every sip of this classic cocktail, you're not merely consuming a drink. You're immersing yourself in a rich tradition that dates back to the early 19th century.
A tradition carried forward by bartenders across generations, perfected in the bustling bars of New York and New Orleans, and now presented to you in its most exquisite form. The Old Fashioned isn't just about taste—it's about experience. It engages all your senses, from the clink of ice against the glass to the warm whiskey glow on your palate.
So here's to the timeless appeal of the Classic Old Fashioned, a gem in our well-drinks list, and a salute to those who savor tradition. Welcome to the rare blend of history, art, and taste.
The Effervescent Vodka Soda
The Vodka Soda, a highball classic in our well-drinks list, boasts a simple and sophisticated allure. Picture yourself holding a cold, condensing glass, feeling the chill against your skin. Inside, the vodka and soda water dance a sublime duet, their bubbles tickling the surface. The taste? It's a refreshing, effervescent surprise.
The vodka, smooth with subtle hints of flavor, takes center stage. Then comes the soda, its crisp fizziness adding a layer of intrigue to the cocktail. The result is a vibrant and balanced drink, a testament to the art of simplicity.
Even the garnish, a wedge of fresh lime, plays a crucial role. It offers a splash of color, but its true magic lies in its tangy essence. A gentle squeeze sends lime juice into the mix, enhancing the cocktail's harmony.
With its understated elegance and fizzy delight blend, the Vodka Soda invites you to savor every sip. So come, explore its charm, and let this classic choice from our well-drinks list add a sparkle to your evening. Welcome to the tasteful symphony of a well-crafted Vodka Soda.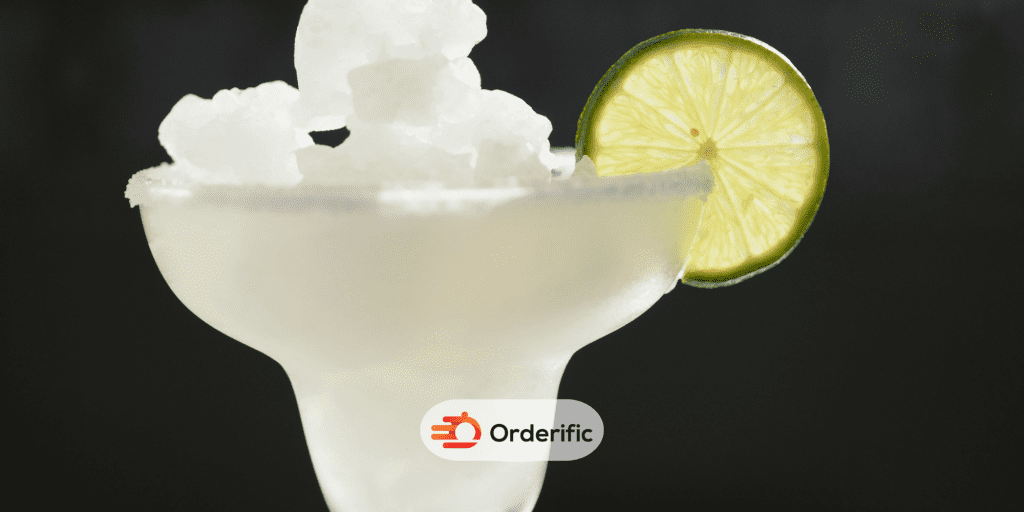 The Flavor Profiles: Understanding Your Liquors
Understanding your liquors is the key to unlocking a world of flavor in our extensive well-drinks list. Let's start with vodka, the heart of many mixed drinks. Smooth and subtle, it whispers rather than shouts, adding a delicate touch to the tangy freshness of a Vodka Soda. Next, we have whiskey, a robust storyteller that carries the rustic charm of oak barrels and the warmth of a slow-aged process in its notes. Whether it's the sweet sophistication of an Old Fashioned or the sour punch of a Whiskey Sour, this spirit always impresses.
Now, let's turn to Tequila, the fiery soul of the vibrant Tequila Sunrise. It's bold, assertive, and beautifully complements the sweet and fruity mixers. Lastly, consider gin, the botanical beauty that infuses a Gin Fizz with a refreshing burst of herbs and citrus. Each liquor, from the smooth vodka to the aromatic gin, adds a unique charm to our well-drinks list. So, embark on this flavorful journey with us, and let's explore the liquor landscape together, one sip at a time.
The Versatility of Vodka
Vodka, the chameleon of spirits, adopts the character of whatever it's mixed with, making it a favorite in our expansive well-drinks list. Picture a frosty glass of Vodka Soda. The silky and discreet vodka merges flawlessly with the soda's enthusiasm, creating an understated and captivating harmony.
Now, imagine a fiery Bloody Mary. Vodka serves as the calm counterpoint to the tomato juice's rich tang and the Tabasco's scorching kick, showcasing its versatility. In a sweet cocktail like the White Russian, vodka seamlessly fuses with the creamy and the coffee liqueur's bitterness, resulting in a layered drink that's as complex as it is tantalizing.
Yes, vodka is more than just a versatile spirit. It's the silent symphony conductor orchestrating an ensemble of flavors without demanding the spotlight. Each cocktail recipe enhances, elevates, and harmonizes, ensuring the integrity of the drink.
So, as you navigate our well-drinks list, remember the delicate dance vodka performed in each glass. From a crisp Vodka Soda to a robust Bloody Mary, the spirit's versatility never ceases to impress.
The Warmth of Whiskey
Whiskey, the soulful spirit in our well-drinks list, invites you to a world of rich, warm flavors. Imagine holding a glass of Old Fashioned; feel its weight, the chill from the ice cube against your skin. As you bring the glass closer, the deep, amber hue of the whiskey catches your eye, promising a sensory journey like no other.
Take a moment to inhale the aroma; it blends sweet, oaky notes and the faintest hint of smoke. Now, experience the first sip. The smooth whiskey greets your palate, unraveling layers of complexity – a sweetness from the vermouth and a hint of bitterness from the twist. It's a delicate dance of flavors, a harmony like no other.
With each subsequent sip, the warmth of the whiskey spreads a gentle glow that contrasts with the coolness of the ice. It's a beautiful balance, a dance between the hot and cold, the strong and the subtle, the sweet and the bitter.
As you set the glass down, take a moment to appreciate the lingering taste, the warm afterglow. Each sip of whiskey is a story, a moment captured in flavor. So, explore the world of whiskey with us, and let us guide you through the journey of this warm, welcoming spirit on our well-drinks list.
The Zest of Tequila
Prominently featured on our well-drinks list, Tequila embodies zest and vitality. Picture holding a chilled glass of Tequila Sunrise, its vibrant layers mimicking a dawn sky. As you bring it closer, the fruity fragrance of orange and pomegranate hits your senses, hinting at a sweet adventure. Now, take your first sip. Instantly, the fruity sweetness greets your palate, followed by Tequila's signature kick. It's a symphony of contrasts, a dance between the sweet and the fiery.
As you indulge further, the drink unfolds. Each sip reveals more nuances, more layers. The Tequila, bold and assertive, perfectly complements the sweet mixers. The result? A drink that's visually stunning, aromatically inviting, and taste bud-pleasing. It's not just a cocktail; it's a sensory experience, a celebration of life in a glass. So, as you explore our well-drinks list, let the zestful Tequila guide you. Enjoy the adventure, the burst of flavors, and the warmth it brings. After all, life is all about savoring the sweet moments, right?
And what better way to do so than with a Tequila Sunrise in hand, toasting to the beauty of a new dawn?
The Profitability of Well Drinks
Well drinks, often viewed as the unsung heroes of the beverage industry, possess a unique quality. They effortlessly blend affordability with a rich tapestry of flavors while maintaining a high-profit margin for establishments. This harmony of cost-effectiveness and taste, coupled with the artistry of mixology, creates a compelling narrative for well-drinks. 
Cost-Efficiency: In spirits and cocktails, Well drinks hold a special place. They offer a sublime combination of quality and affordability. Known for their economical pricing, these beverages allow for significant markups, driving profitability.
Accessible Luxury: It isn't just about profitability, though. It's about bringing a piece of luxury to the everyday customer. Well drinks, offer patrons an affordable yet sophisticated drinking experience with diverse flavors and aesthetics.
Versatility: The unique feature of Well drinks lies in their versatility. They can quickly transform from a classic Vodka Soda to a fiery Tequila Sunrise, catering to varied tastes and preferences.
Appeal: Their universal appeal is undeniable. They are the go-to choice for many, whether casual weekday happy hour or a weekend soiree. This widespread popularity further enhances their profitability.
In conclusion, well-drinks are about more than affordability or profitability. They represent a symphony of elements that engage the senses – the visual appeal of a layered cocktail, the sound of a fizzing soda, the smell of fresh lime, the taste of smooth vodka, and the feel of a cool glass in hand.
They create a sensory journey accessible to all, making them a profitable and loved choice in the beverage industry. Their unique ability to deliver a luxe experience at a wallet-friendly price truly sets them apart. Sinks are the unassuming stars that shine brightly on any bar menu.
Conclusion
As you conclude your journey through our Well drinks list, we hope you've discovered the enchanting world of affordable yet sophisticated cocktails. Each drink, from the timeless Old Fashioned to the vibrant Tequila Sunrise, tells a story, engaging your senses in a symphony of flavors. With Orderific, we strive to enhance this experience further, making your visit smoother and more enjoyable. Our commitment is to provide an elevated customer experience, mirroring our classic well-drinks' delicate balance of flavors. So, savor the engaging blend of history, art, and taste. Let's continue this flavorful journey together, one sip at a time. For more details on how Orderific can enhance your experience with us, schedule a FREE DEMO today!
FAQs
What are well drinks, and how are they different from other types of alcoholic beverages?
Well, drinks are affordable cocktails made with house liquors, different from other drinks that use premium or top-shelf spirits.
Can you provide examples of common good drinks found on a good drinks list?
Common well drinks include the Vodka Soda, Old Fashioned, Whiskey Sour, Tequila Sunrise, and the White Russian.
Are well drinks typically more affordable than other specialty cocktails at a bar or restaurant?
Well-drinks are typically more affordable as they use house liquors instead of premium or top-shelf spirits.
How does a good drinks list vary from one establishment to another, and what factors influence the selection of drinks?
The selection of drinks varies based on regional preference, spirits cost, and the establishment's clientele.