Introduction
Welcome to our deep dive into the FIFO method, an accounting principle that stands tall in inventory management strategies. As the acronym suggests, FIFO (First-In, First-Out) requires that the oldest inventory items – the 'first-in' – are the first to be sold – the 'first-out.' This ensures that the freshness of food products is prioritized, reducing food waste and optimizing food safety. By following this simple 'fifo procedure,' businesses can keep their storage areas rotating smoothly and maintain accurate inventory values on the balance sheet.
The FIFO method isn't just about ensuring the oldest inventory makes its way out of the warehouse first; it's also a potent inventory costing method. What does FIFO require? Selling the oldest goods first ensures a healthier bottom line on the financial statement—after all, the cost basis for older items is usually lower than for newer ones. This could mean a higher net income for businesses, especially ones dealing with food storage and goods sold.
Understanding The FIFO (First-In, First-Out) Method
In essence, the FIFO method is an approach to inventory management that prioritizes the timely sale of goods, mitigating potential losses due to spoilage or obsolescence. This orderly system ensures that the oldest inventory—those purchased or manufactured—are the first to be sold. This tactic is particularly relevant for perishable goods, where staleness can directly impact quality and safety.
However, FIFO goes beyond merely moving goods physically. It also plays a vital role in accounting, where it defines the cost of goods sold. During inflationary periods, the FIFO method may lower the cost of goods sold and boost gross profit, assuming older, less expensive items are sold before newer, higher-cost inventory. This approach can significantly affect a company's financial health, particularly for those handling high volumes of stock.
In summary, the FIFO method is a fundamental tool within inventory management, ensuring efficient stock rotation and optimizing financial performance. Understanding how to implement this strategy effectively is essential for any business seeking to streamline operations and improve profitability.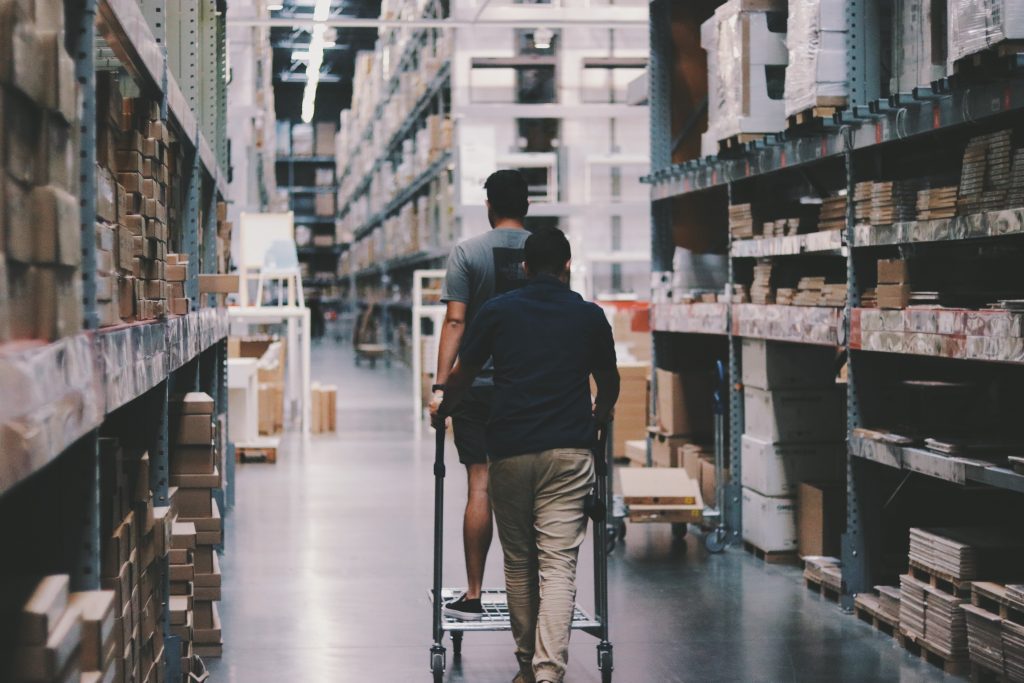 How Does FIFO Work In Inventory Management?
1. Sequential Flow: Tracing The Movement Of Goods
FIFO, or First-In, First-Out, is an indispensable tool in the inventory management toolkit, particularly beneficial for perishable goods. It's a simple but effective system that ensures the oldest items in inventory are sold first, thereby minimizing potential losses due to spoilage or obsolescence. Plus, it's not just about physical stock rotation; FIFO also plays a crucial role in accounting, determining the cost of goods sold. Especially during inflationary periods, FIFO can lead to lower costs of goods sold and higher gross profit. This is because it assumes that older, less costly items are sold first. Consequently, implementing FIFO can considerably enhance a company's financial health, making it a must-know strategy for businesses aiming to optimize their operations and boost profitability.
2. The Role Of Dates: Importance Of Timestamps In FIFO
The success of the FIFO method heavily hinges on precise dates and timestamps. When goods enter inventory, they're marked with a specific date. This timestamp is vital, as it determines the order in which items are sold. The older the timestamp, the sooner the item is sent out the door, ensuring that inventory keeps flowing in the correct sequence. By diligently tracking these dates, businesses can accurately follow the FIFO method, maintaining the optimal rotation of stock. For businesses, meticulous record-keeping is not just about maintaining regulatory compliance; it's a strategic move that supports efficient inventory management and accurate cost calculation for goods sold.
Significance of FIFO for Effective Inventory Control
1. Minimizing Spoilage: Preventing Product Deterioration
In the context of inventory control, the FIFO (First-In, First-Out) method is incredibly crucial in minimizing spoilage and preventing product deterioration. This is especially relevant for businesses that deal with perishable goods or items that have a short shelf life. The FIFO system ensures that the oldest products, which were the first to enter the inventory, are also the first ones to be sold. This regular rotation of goods helps to mitigate any potential losses due to spoilage or obsolescence.
Furthermore, the FIFO method extends beyond just the physical management of goods and sees application in accounting, significantly influencing the calculation of costs of goods sold. In an inflationary environment, FIFO can lead to lower costs of goods sold and boost gross profit by assuming the sale of older, less expensive items before the newer, pricier ones. Therefore, understanding and implementing FIFO diligently plays a significant role in enhancing a company's financial health and operational efficiency.
2. Cost Implications: Impact On Profit Margins And Taxation
The cost implications of the FIFO method extend beyond mere inventory management and play a significant role in determining a company's profit margins and taxation. In periods of inflation, FIFO tends to inflate profit margins by accounting for the sale of older, cheaper inventory ahead of newer, more expensive items. Conversely, during periods of deflation, FIFO might result in lesser profits as the old, higher-cost goods are presumed to be sold first. These fluctuating profits also have a direct impact on taxation, with higher profits leading to higher taxes. Hence, businesses must consider these financial nuances when adopting the FIFO method in their inventory management strategies. Understanding and effectively utilizing FIFO can lead to significant improvements in a company's financial health and operational efficiency.
Implementing FIFO: Challenges And Best Practices
1. Tracking Accuracy: Addressing Potential Data Entry Errors
One of the key challenges when implementing FIFO in inventory management is ensuring tracking accuracy to prevent potential data entry errors. Errors can lead to mismanagement of inventory, resulting in losses due to spoilage or selling newer items before the old ones. To ensure precise tracking, businesses should invest in advanced inventory management systems that can automate the tracking process. These systems should offer features like real-time updates, barcode scanning for easy product identification, and detailed inventory reports for better decision-making. Moreover, regular audits must be conducted to validate the data in the system, ensuring that physical inventory matches the recorded data. By addressing these potential errors and implementing strict accuracy measures, businesses can reap the full benefits of the FIFO method, optimizing their inventory management and improving their financial performance.
2. Rotation Strategies: Ensuring FIFO Compliance In Practice
To ensure FIFO compliance in practice, it's essential to develop and implement effective rotation strategies. This could involve physical organization of inventory, ensuring old items are positioned for easier access and sale, or utilizing modern inventory management software that automatically tracks and sequences goods according to their entry dates. Regular training should also be provided to staff to ensure they understand and follow the FIFO procedure in their daily operations. Remember, an efficient FIFO system reduces waste, optimizes warehouse space, and can significantly improve a company's bottom-line. As such, thoughtful attention to rotation strategy is not just good practice, it's critical to fiscal health and sustainability.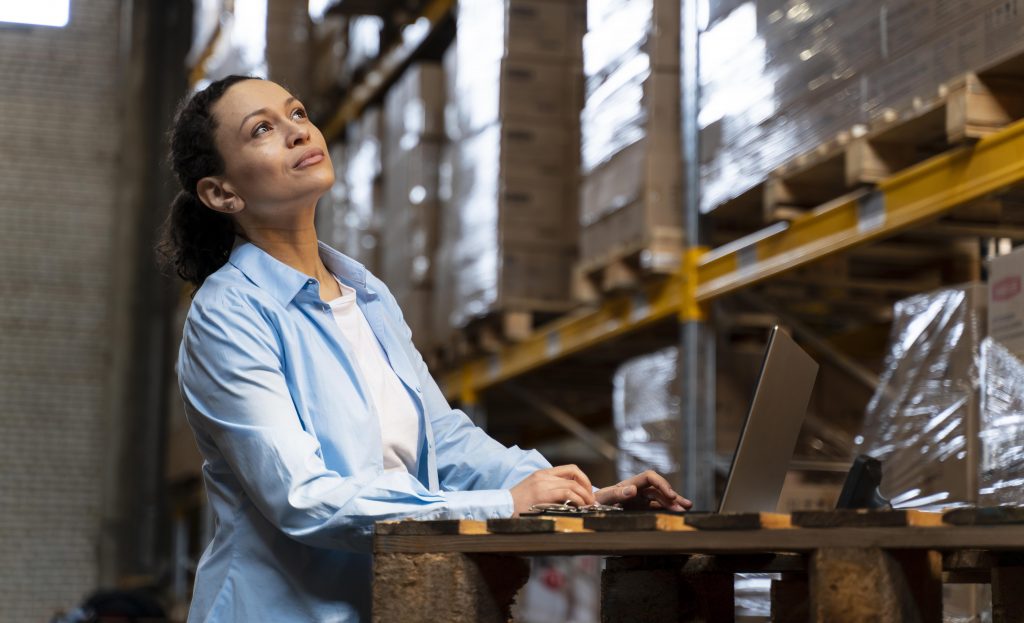 FIFO Beyond Warehousing: Applications In Various Industries
1. Retail And Food Industry: Maintaining Freshness And Quality
In the retail and food industry, the FIFO method plays a vital role beyond being just an inventory management strategy—it's crucial for maintaining the freshness and quality of products. For businesses handling perishable items like food products, FIFO ensures they sell older stock first, minimizing the risk of spoilage and waste. Moreover, it's a critical tool in accounting. During inflationary periods, utilizing FIFO can result in lower costs of goods sold and higher gross profit, assuming older, less expensive items are sold first. Furthermore, diligent date-tracking is essential for effective FIFO implementation as it determines the sales order. Companies must stay vigilant regarding potential data entry errors and should invest in advanced inventory management systems for accurate tracking. Finally, effective FIFO compliance requires implementing robust stock rotation strategies, significantly improving a company's bottom-line.
2. Manufacturing Sector: Streamlining Production Processes
In the manufacturing sector, the FIFO method serves as a cornerstone for streamlining production processes. Not only does it help maintain the quality of raw materials by ensuring older stock is used first. But it also contributes to an efficient production flow, reducing the chances of bottlenecks. Additionally, FIFO is pivotal in cost accounting, particularly during inflationary periods. By presuming the use of older, lower-cost materials first. It can lead to lower cost of goods manufactured and higher gross profit. It is, however, crucial for manufacturers to employ precision in date-tracking for raw materials and finished goods. Avoid data entry errors, and implement smart rotation strategies. By doing so, manufacturers can optimize their production processes, enhance their financial health. And attain operational excellence with the help of the FIFO method.
Conclusion
Harnessing the power of FIFO, or First-In, First-Out, is mission-critical for any business dealing with inventory. Beyond simply ensuring the oldest inventory items are sold first. The implications of FIFO span from reducing losses due to spoilage. Ensuring quality and safety, to impacting crucial accounting figures, influencing net income and profitability. With its broad implications on business operations and financial health. Effective implementation of FIFO requires meticulous date-tracking, accurate inventory data management, and strategic rotation practices.
Remember, the journey to robust FIFO compliance can be complex. But with the right tools and strategies, it becomes an achievable goal. If you found this information useful and want to learn more about how modern technology can automate and simplify your inventory management, we encourage you to experience Orderific. Schedule a demo with us today and discover a world of seamless, data-driven inventory management. Let us help you implement FIFO confidently and accurately, optimizing your business operations and boosting your bottom line.
FAQs
What does FIFO stand for?
FIFO stands for "First-In-First-Out.
What does FIFO require in inventory management?
FIFO requires selling older products before newer ones.
Does FIFO require specialized software?
No, FIFO can be implemented with basic inventory tracking.
Does FIFO require constant monitoring?
Yes, regular monitoring is needed to maintain FIFO order.
Does FIFO require specific industry compliance?
It's a recognized practice but not a specific compliance requirement.