Introduction
Tempura is a cornerstone of Japanese cuisine, a delightful dish characterized by its light, crispy batter and succulent, tender insides. Whether shrimp tempura, vegetable tempura, or any other variant, the secret to its heavenly crunch and ravishing taste lies in the tempura batter. This batter is the show's star, a simple mix of ingredients like flour, cold water, and sometimes potato starch. However, it's not just about mixing these ingredients but about maintaining the temperature of the water — the colder, the better!
The art of tempura preparation doesn't stop at the batter. Choosing the right ingredients, from shrimp and vegetables, like sweet potato and bell pepper, to fish, is equally important. The tempura experience is complete with a flavorful dipping sauce, usually a mix of soy sauce, Dashi, and daikon radish. This sauce adds a beautiful layer of complexity to the light, crispy tempura.
What Is Tempura Batter Made Of?
It's batter is a harmonious blend of ingredients that contributes to the heavenly taste of shrimp tempura and vegetable tempura. The batter, a key component of this Japanese cuisine, is typically made from flour, water, and occasionally, potato starch. The cold water used in the batter plays a crucial role in achieving the perfect light and crispy batter coating. Whether it's shrimp, sweet potato, or bell peppers, the batter encapsulates the ingredients, transforming them into crispy delights when deep-fried in hot oil.
The choice of ingredients for tempura is vast. Shrimp tempura is a popular choice, but vegetable tempura is equally delightful, offering an array of flavors from the sweet potato, bell pepper, and other vegetables of choice. The tempura recipe also determines the type of flour used. While some prefer wheat flour, others opt for cake flour or rice flour for a different texture.
What Are Tempura Flakes?
Tempura flakes, also known as 'Tenkasu', play a vital role in Japanese cooking. They are the crispy bits of deep-fried batter left over from cooking it, added to many dishes for extra crunch and flavor. Imagine the light, airy batter falling into the hot oil and puffing up into delightful, crispy morsels. That's what tempura flakes are! Not only do they add a unique texture, but they also enhance the overall flavor profile of the dish. One could say that the flakes are a way to ensure that no part of the making process goes to waste, embodying the efficient and sustainable aspects of Japanese cuisine.
Common Types Of Tempura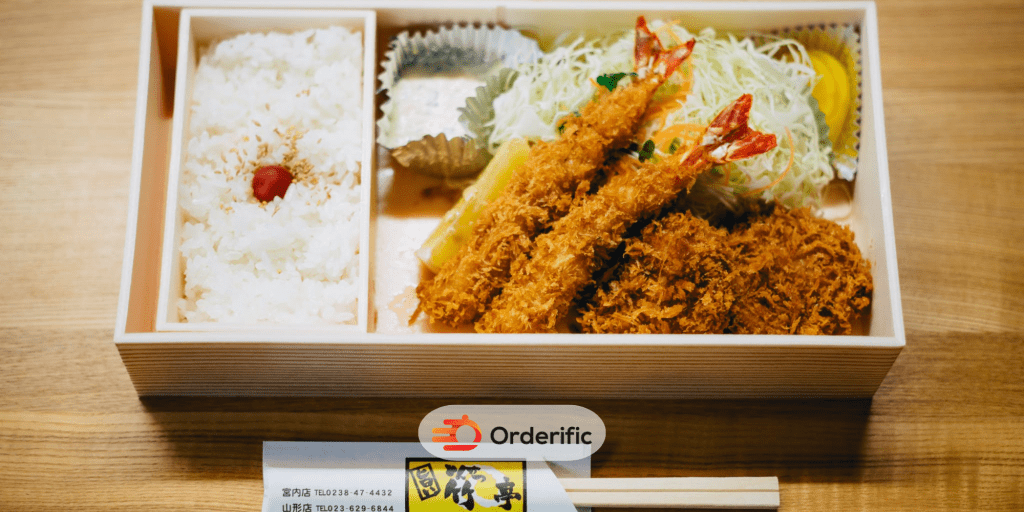 Tempura Sushi
Tempura sushi is another lip-smacking incarnation of this beloved Japanese dish. It involves wrapping it – usually shrimp – in a roll of sushi rice and nori seaweed. The contrasting textures of the crispy tempura and the soft sushi rice create a delightful gastronomic experience. It's a fusion of traditional sushi and tempura elements, resulting in a modern favorite among sushi lovers worldwide.
Shrimp Tempura
Shrimp Tempura is a classic favorite, where succulent, juicy shrimp are cloaked in a crisp, thin layer of batter and deep-fried to perfection. This dish, known for its contrasting textures and flavors, is a testament to the simplicity and elegance of Japanese cuisine. The key to its delectable taste lies in the batter, a delicate balance of flour, cold water, and sometimes, potato starch. Paired with a tangy dipping sauce, every bite of Shrimp It is a burst of flavor and crunch.
Vegetable Tempura
Vegetable Tempura is a veggie lover's delight, featuring an array of fresh, seasonal vegetables coated in light, crispy batter. From sweet bell peppers to hearty sweet potatoes, the vegetables are transformed into tantalizing morsels of crunch and flavor. The secret lies in the cold water batter, enveloping each piece in a delicate, crispy shell. Whether served as a wholesome side dish or a main course, Vegetable Tempura offers a fantastic way to savor the bounty of the earth in an utterly delicious way.
Chicken Tempura
Chicken Tempura is an irresistible twist to the traditional item. It features tender, juicy pieces of chicken coated in the signature batter, made with flour, cold water, and sometimes potato starch. The chicken is then deep-fried until the batter turns into a golden, crispy shell encasing the succulent meat. This dish beautifully balances the hearty flavors of chicken with the light, crispy texture of it, making every bite a delightful explosion of flavor and crunch.
How To Make Tempura
Ingredients
Creating perfect tempura requires the following key ingredients:
Flour
Cold water
Potato starch (optional)
Other ingredients you can choose from:
Shrimp
Sweet potato
Bell peppers
Optional Dipping Sauce
Tempura, with its light, crispy batter and tender insides, is a beloved dish in Japanese cuisine. The batter, crafted from basic ingredients like flour and cold water, plays a pivotal role in defining it's distinctive texture. A wide range of ingredients, from shrimp to sweet potatoes, can be coated in this batter and transformed into delicious tempura. Hence, Accompanied by a flavorful dipping sauce, these deep-fried delights offer a unique blend of textures and flavors.
Instructions
Begin by preparing your batter. Combine flour and cold water in a bowl. Add optional potato starch if desired. So, The consistency should be such that it forms a thin, even coating when ingredients are dipped into it. Furthermore, the colder the batter, the better the tempura!
Choose your ingredients. Shrimp, sweet potato, Furthermore, bell peppers are popular choices. However, It can be made with any number of ingredients to suit your taste.
Dip each piece into the batter, ensuring an even coating.
Deep fry the battered ingredients in hot oil. The high temperature will cause the water in the batter to evaporate, leaving behind a light, crispy shell.
Drain the fried tempura on a wire rack or paper towel to remove excess oil.
If desired, prepare a dipping sauce to accompany it. Hence, It can be as simple as a mix of soy sauce, Dashi, and grated daikon radish, or you can experiment with other flavours.
Serve and enjoy! So, It is best enjoyed hot, as the contrast between the crunchy exterior and tender interior is what makes this dish so delightful.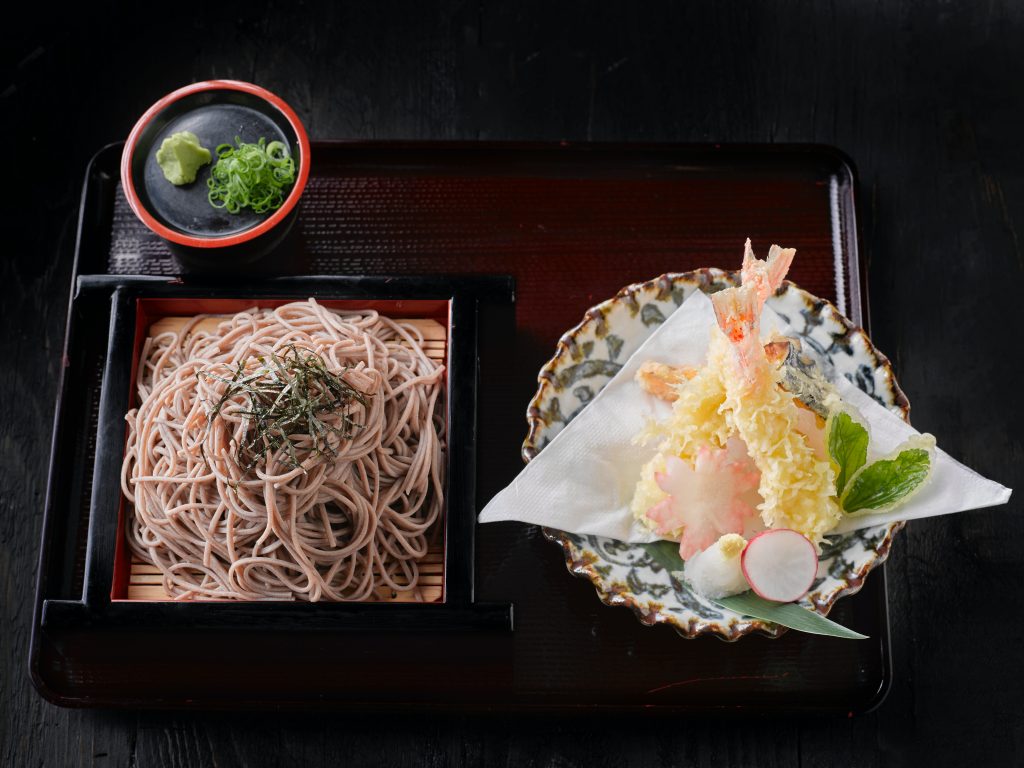 Conclusion
So, Tempura with its eternally appetizing fusion of light, crispy batter and tender, flavorful fillings, truly exemplifies the simplicity and elegance of Japanese cuisine. Furthermore, The secret lies in the batter—a blend of flour, ice-cold water, and optionally, potato starch—that when coupled with ingredients like shrimp, sweet potato, or bell pepper, Hence, transforms into a culinary delight. So, From shrimp to vegetable tempura, each variant offers a unique gastronomic experience, making it a versatile dish to enjoy. Whether you're a seasoned chef or a cooking novice, It is an art worth mastering. So, Experience it once, and you'll find yourself yearning for the delightful crunch and burst of flavor that only it can offer. Want to take your culinary skills to the next level with tempura? Schedule a demo with Orderific now to explore the world of delicious possibilities!
FAQs
What is the difference between fried and tempura?
The main difference lies in the batter and frying technique. It uses a light batter and is quickly deep-fried, resulting in a crispy, light coating.
What is the difference between tempura and tonkatsu?
Tonkatsu is a Japanese dish of breaded, deep-fried pork cutlet, whereas it is a lighter, quickly deep-fried dish with a batter of flour and cold water.
Is it still tempura if it's baked?
No, baking does not achieve the light, crispy texture characteristic of it; It must be deep-fried.
What is shrimp tempura batter made of?
It is typically made of flour, cold water, and occasionally, potato starch.