Introduction
New York, a city renowned for its bustling delis and culinary prowess, is reputed for an iconic creation – the deli sandwich. A visit to a New York delicatessen is akin to a culinary journey encapsulating a vast array of meats, cheese, and unique flavor combinations. Delis are not merely about fast food; they represent a tradition of quality food preparation that prioritizes food safety, using freshly sliced meats and cheese from the deli counter.
Yet, amidst the taste and variety, the modern deli is also mindful of healthy eating, offering options like turkey, chicken, and fresh deli meat. In this journey exploring the New York deli sandwich, we will delve into the world of Jewish delis, American delis, deli meats, and the delicate balance between taste and health. We'll talk about everything from sodium content and preservatives to nitrites. So, read on, and let's embark on this flavorful adventure together!
What Is A Deli Sandwich?
A deli sandwich, derived from the term 'delicatessen', is a staple in the culinary culture of New York. This gastronomic delight is typically comprised of deli meats such as turkey, chicken, and beef, layered with cheese, and garnished with a variety of toppings on fresh bread. Each New York deli adds its unique twist, creating a symphony of flavors that caters to a diverse palette. Whether it's the globally revered Jewish delis or the quintessential American delis, each has a tale to tell, a flavor to savor. However, contemporary delis aren't just about tantalizing taste; they also prioritize health, serving low-sodium and preservative-free options to their health-conscious patrons. The story of the New York deli sandwich is a flavorful saga of taste, tradition, and adaptation to changing health trends.
What Are The Most Famous Deli Sandwiches?
New York takes great pride in its deli sandwiches, with some gaining such fame they're practically celebrities in their own right.
1. The Pastrami Sandwich
Perhaps the most renowned deli sandwich in New York, the Pastrami sandwich is a staple of Katz's Delicatessen and many other Jewish delis. The hearty sandwich boasts a generous stack of spiced, smoked, and steamed beef pastrami, served on rye bread and often complemented with mustard and pickles.
2. The Reuben Sandwich
The Reuben Sandwich is another iconic deli dish, featuring corned beef, Swiss cheese, sauerkraut, and Russian dressing sandwiched between two slices of grilled rye bread. It's a perfect blend of tangy, sweet, and savory flavors that have made it a favorite among New Yorkers and visitors alike.
3. The Turkey Club
A classic American deli sandwich, the Turkey Club consists of turkey, bacon, lettuce, and tomato, layered between three slices of toasted bread with a spread of mayo. It's a refreshing and delightful option for those opting for a less hefty choice.
These are just a few examples of the famed deli sandwiches that have graced New York's culinary stage. Each sandwich, with its unique flavor profile and story, contributes to the rich tapestry of New York's deli culture. Whether you're a meat lover or a health-conscious diner, New York's delis have something to satisfy every palate.
What Is A Deli Sandwich In New York?
In New York, a deli sandwich is much more than a quick bite to eat – it's a testament to the city's vibrant culinary history and diversity. At its core, it consists of freshly sliced deli meats like turkey, chicken, and beef, stacked with cheese and garnished on fresh bread. Each deli adds its unique spin, resulting in a vast array of flavors. While taste is paramount, modern delis also prioritize health, offering low-sodium and preservative-free options. Among the most famous of these sandwiches are the hearty Pastrami, the tangy Reuben, and the classic American Turkey Club. All in all, the New York deli sandwich represents a delicious blend of tradition and innovation, capable of satisfying every palate.
What Makes A Great Deli Sandwich?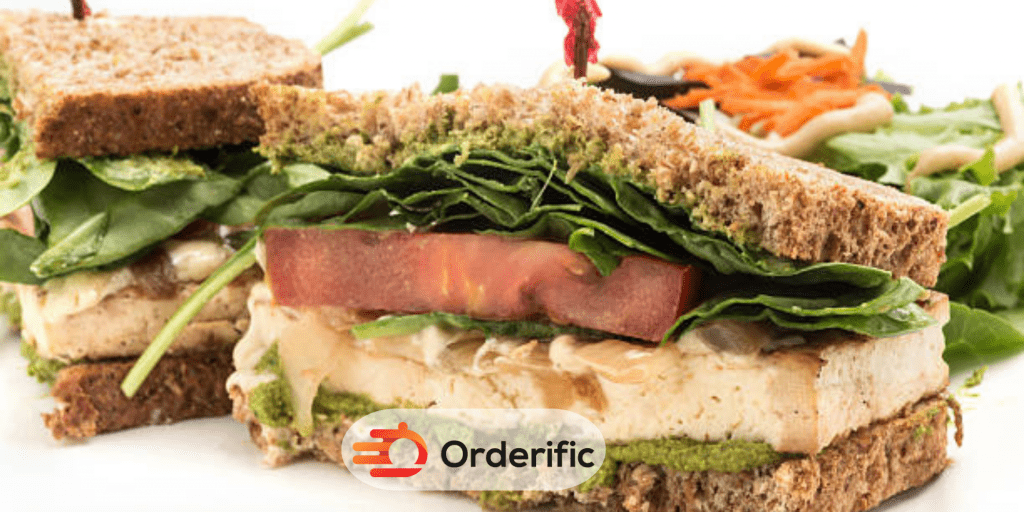 The secret to a great deli sandwich lies in the quality of its ingredients and the skill in its assembly. The centerpiece, the meat, is ideally freshly sliced from the deli counter, ensuring the utmost quality and flavor. From succulent pastrami, lean turkey, to rich beef, the choice of meat sets the tone for the entire sandwich. Hence, Accompanying the meat is a selection of cheese, which adds a creamy, rich contrast, and a variety of fresh, crisp vegetables for balance and crunch.
The bread, often overlooked, is the frame that holds this culinary masterpiece together, and its flavor and texture should complement the fillings. Artisanal bread, such as a hearty rye or a soft pumpernickel, can significantly elevate the overall sandwich experience. Lastly, the sauce or condiment ties all the components together, providing that extra kick, be it a tangy mustard, a velvety mayo, or a zesty Russian dressing. So, The perfect deli sandwich is a testament not just to the quality of its components, but also to its maker's mastery in balancing flavors and textures.
Types Of Deli Sandwiches
There's a broad spectrum of deli sandwiches that embody the eclectic flavors of New York's culinary scene.
1. Italian Deli Sandwich
The Italian Deli Sandwich, a nod to New York's rich Italian heritage, typically features an assortment of Italian cured meats like salami, pepperoni, and prosciutto, coupled with provolone cheese, lettuce, tomato, onions, and a dash of vinegar or Italian dressing, all nestled within a crusty Italian roll.
2. Chicken Salad Sandwich
The Chicken Salad Sandwich is a creamy, satisfying option often found at American delis. Chunks of chicken are mixed with mayo, celery, and seasonings, then spread generously on bread, providing a delightful contrast of textures and flavors.
3. Veggie Deli Sandwich
For the health-conscious or vegetarian patrons, many delis offer Veggie Deli Sandwiches. These feature a colorful array of vegetables like lettuce, tomato, cucumber, bell peppers, and avocados, combined with cheese or a plant-based protein, and a flavorful spread, all layered on whole grain bread.
4. Roast Beef Sandwich
The Roast Beef Sandwich is a hearty, protein-packed option. Tender slices of roast beef are piled onto bread, typically accompanied by cheese, lettuce, tomatoes, and a horseradish sauce for added zing.
Each of these sandwiches signifies the diversity and adaptability of the New York deli scene, catering to an increasingly varied array of tastes and dietary preferences. Hence, The city's delis continue to innovate, while preserving the core elements that make the New York deli sandwich a culinary classic.
Conclusion
In conclusion, the New York deli sandwich is much more than a sum of its parts. Although, It's a culinary snapshot of the city's diverse cultural heritage, a testament to its gastronomic innovation, and a symbol of the unwavering commitment to quality ingrained in its delis. Furthermore, From the classic Pastrami and Reuben to the refreshing Turkey Club, these sandwiches offer a unique blend of flavors that continue to captivate and satisfy the palates of New Yorkers and visitors alike. Hence, No matter what your dietary preferences are, New York's deli scene has a sandwich for you – be it meat-laden, vegetarian, or health-conscious.
Hence, As the city's delis evolve with the changing dietary trends, they remain faithful to the age-old tradition of quality food preparation and the enduring love for a good, wholesome sandwich. So, if this voyage into the world of New York deli sandwiches has your mouth watering, why not bring a slice of this culinary magic to your own establishment? Schedule a demo with Orderific today, and let's explore how we can help you recreate the classic New York deli sandwich experience for your customers.
FAQs
What is the difference between a deli and a restaurant?
It focuses more on freshly prepared, take-away items while a restaurant provides full table service for meals.
What are delicatessens?
Delicatessens are shops selling ready-to-eat food items, typically meats and cheese.
What does 'deli-style' mean?
It refers to food items, especially sandwiches, prepared with fresh ingredients typically found in a delicatessen.
How do you ask for deli meat slices?
When at a deli, ask for your deli meat to be sliced by specifying the thickness you prefer, such as thin, medium, or thick slices.
Where is the best deli in Washington, DC?
Among the top-rated delis in Washington, DC is "Stachowski Market & Deli".