In the bustling world of commerce, one word often raises eyebrows – surcharge. You've likely seen it on a credit card bill or an insurance statement. But what is a surcharge? Stroll with us as we unravel this mystery that often lurks in the quiet corners of transactions. We'll illuminate the purpose behind this additional fee through every twist and turn. You'll discover where surcharges apply and their impact on your wallet. By the journey's end, you'll have transformed from a curious observer to an informed consumer. So, buckle up! We're about to embark on a fascinating voyage through the surcharge program maze. Get ready to uncover the benefits and intricacies that lie beneath the surface of simple transactions.
Cash Discount Programs: Unravel the Advantage
First off, let's imagine what it would be like without those pesky processing fees. Enter the world of "Cash Discount Programs." As you delve into this terrain, the fragrance of saved dollars wafts. No longer are you burdened by credit card fees that gnaw away at your hard-earned money.
With every transaction, your wallet breathes a sigh of relief, basking in the glow of efficient commerce. The cash discount program, a beacon in the storm of surcharges, empowers you, the consumer. It's a simple yet effective solution, designed with the ease of the merchant in mind.
But how does it work, you ask? Picture a world where your debit card is more than a piece of plastic. It's a ticket to transaction freedom. Simply put, these programs incentivize cash payments by offering a discount on the total price. The result? A harmonious balance between buyer and seller.
In this symphony of transactions, the melody of fair trade rings loud and clear. So, remember the power of cash next time you reach for your card. Embrace the rhythm of savings that comes with cash discount programs, and dance to the tune of smart commerce.
Surcharge Programs: A New Spin on Transactions
Picture this: you're standing at a checkout counter, card in hand. You swipe, and there it is, the surcharge. But before you recoil at this sudden surcharge, let's put a new spin on it. Now, imagine surcharge as a tool, not a foe.
A surcharge program operates on a simple principle: a small fee added to credit card transactions. Think of it as a tiny passenger hitching a ride on your purchase. This fee, often unnoticed, helps businesses cover credit card processing costs. It's a tad more than the transaction's price, yet it plays a crucial part.
Now, don't let the term 'additional fee' dismay you. In the grand shopping scheme, it's a minuscule addition, barely making a dent in your credit. Furthermore, it's a transparent process. There are no hidden charges or surprise outflows. It's just a straightforward, honest fee.
In this landscape, merchants and consumers coexist harmoniously. The surcharge program weaves convenience into your shopping experience, ensuring smooth transactions. So the next time you see 'surcharge' on your bill, remember its role. Not an enemy but a silent ally in the world of commerce.
The Difference Between Surcharge Programs and Cash Discount Programs
Close your eyes and imagine standing at a bustling checkout counter. In one scenario, you pull out a card with a nominal fee tagged along – a surcharge program at work. In another, you pay in cash, and voila – you're rewarded with a discount. These are two different melodies in the symphony of commerce – surcharge and cash discount programs.
Surcharge Programs
Let's first unpack the surcharge program. Here, each credit card transaction carries a little extra – a small fee. This fee is like a robin hitching a ride on the back of a soaring eagle, almost unnoticed. Yet, it performs an essential task. It helps your favorite stores cover the costs of credit card processing. Transparency is its hallmark, with no hidden charges lurking in the shadows. Just a clear, honest fee, making its presence felt on your bill. The surcharge program is like the engine oil in your vehicle – often overlooked but crucial for smooth operation.
Cash Discount Programs
Now, let's waltz over to the cash discount programs. Picture this: you're making a purchase. You decide to pay in cash. Suddenly, your total dips, and you've saved some of your hard-earned money. It's like finding an unexpected gift under the Christmas tree. These programs incentivize you, the consumer, to pay in cash. It's a win-win situation, a twirling dance of commerce where buyer and seller find their rhythm. The cash discount program is like a surprise encore at the end of a concert – a delightful bonus that leaves everyone smiling.
In the vast orchestra of commerce, both surcharge and cash discount programs have unique parts to play. They are differing notes in the melody of transactions, each adding its unique flavor to the mix.
How Do Credit Card Surcharges Benefit Your Business?
Surcharges, the minute passengers on your credit card transactions, perform an unmissable service. They stand like tireless sentinels, safeguarding the financial health of your business. Each time a customer swipes their card, a petty surcharge is applied. This small fee, often overlooked, directly contributes to covering your credit card processing costs.
Imagine a river of surcharges flowing into the sea of your business revenues. It's a sight to behold. Now, picture the surcharge as an invisible thread, weaving a safety net for your business. This safety net catches the financial burdens, allowing your venture to flourish unhindered.
Moreover, surcharge programs embrace transparency. No illusive hidden charges or surprising outflows lurk here. Only straightforward, honest fees. This honesty, in turn, builds trust with your clientele.
Hence, surcharges are not just beneficial; they're essential. They serve as petite yet potent allies, bolstering your business against the tides of financial pressure. Remember, each surcharge fee you collect is a step towards a more sustainable, robust business model. So, embrace the surcharge program, the unsung hero in your commercial saga. It's a tool that turns your customers' credit card transactions into stepping stones towards more excellent business stability.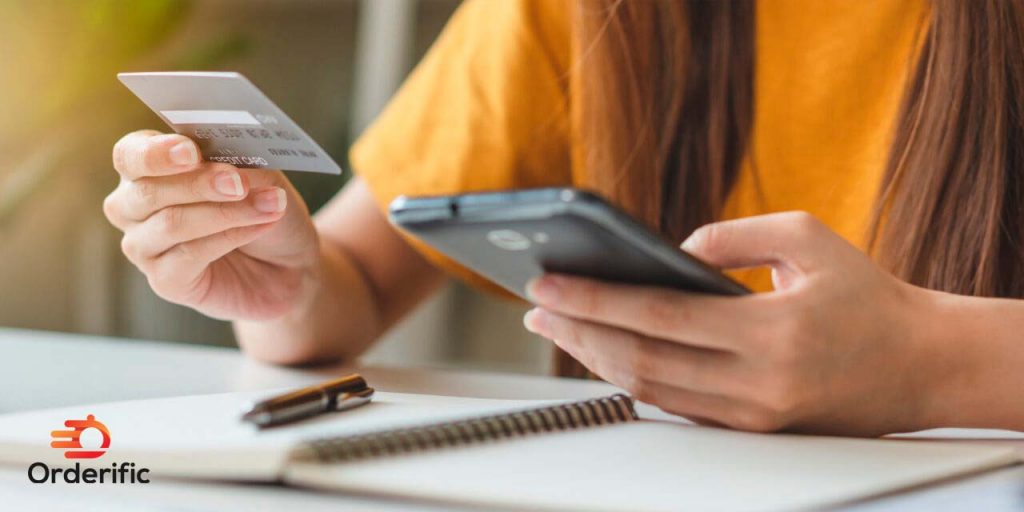 Surcharges Offer an Easy Revenue Boost
Let's embark on a mental journey. Imagine, for a moment, a quiet stream. This stream, much like a surcharge, is subtle yet steadily flowing. It's a small addition to each transaction, barely noticeable at first. Yet, with every credit card swipe, it grows, gradually building up into a strong, unstoppable current. This current effortlessly sweeps into your revenue, providing a much-needed boost.
Suddenly, your business is not just surviving but thriving. The once daunting costs of credit card processing now seem manageable. This is the magic of surcharge programs. They transform a series of mini charges into a mighty river of revenue, bolstering your business.
The beauty lies in its simplicity. It's an easy, transparent system that blends into the transaction process like a chameleon in a forest. There's no trickery, no hidden fees. Just a clear, honest surcharge, working tirelessly to empower your business. So, let the surcharge program guide your venture toward stable, sustainable success. It's a small step for each transaction but a giant leap for your business.
Surcharges Lower Operating Costs
Surcharges, the unsung heroes of commerce, work like a charm to lower operating costs. Imagine a gentle rain, each drop a surcharge, falling into the pool of your business operations. Gradually, these minute additions accumulate, creating a reservoir of funds. Fueled by surcharges, this reservoir is a buffer against escalating operational expenses.
By absorbing the costs of credit card processing, it eases the financial load on your business. Meanwhile, the relentless surge of charges contributes to an efficient, cost-effective operational framework. No smoke, no mirrors – just an honest, transparent process. As a result, you can invest more resources into making your venture flourish.
In the end, surcharges aren't just about lowering costs. They're about empowering your business. They're about turning each transaction into an opportunity for growth. So, let the surcharge program be your silent partner, working tirelessly in the background to bolster your business's financial health.
Surcharges Strengthen Businesses With Low Average Transaction Values
Imagine a humble café nestled amidst city hustle. Though small in price, each cup of coffee sold holds a significant role. Now, picture a surcharge, a lightweight passenger hopping onto these transactions. Almost unnoticed, this surcharge starts gathering grain by grain like sand in an hourglass.
Over time, it forms a substantial mound, countering the financial pressures of low transaction values. Therein lies the magic of surcharge programs. They become a buffer, allowing businesses with low average transaction values to stand tall. The small price tag no longer casts a shadow over the business's financial health.
Surcharges, the unsuspecting heroes, illuminate these enterprises with the torch of financial resilience. So, let's embrace the power of surcharges, the silent allies for businesses navigating the sea of commerce.
Conclusion
In conclusion, understanding what a surcharge is can serve as a beacon of enlightenment in the bustling realm of commerce. It unveils a world where transactions are exchanged and about building a resilient, sustainable business model. As we've journeyed through this discussion, it's clear that surcharges are not foes but allies. They cushion businesses with low average transaction values and lower operational costs while providing easy revenue bners. Orderific makes life for restaurant owners easier by integrating surcharge programs with leading POS systems. By automating manual tasks, Orderific allows you to focus on crafting a customized customer experience. Interested in exploring more? Schedule a FREE DEMO today.
FAQs
What is the definition of a surcharge in financial terms?
In financial terms, a surcharge is an additional fee charged on top of the standard price for a transaction or service.
How does a surcharge differ from regular fees or taxes?
A surcharge is an extra fee added to the base price for a specific reason, such as covering processing costs, unlike regular fees or taxes.
Why do businesses apply surcharges to transactions or services?
Businesses apply surcharges to cover the costs associated with processing credit card transactions.
Are there regulations governing the application of surcharges?
Yes, regulations regarding surcharges vary by location and card network policies, ensuring ethical and fair practices in commerce.
Can you provide examples of industries that commonly use surcharges?
Common industries that use surcharges include hospitality, retail, utilities, and transportation services, notably airlines and taxis.